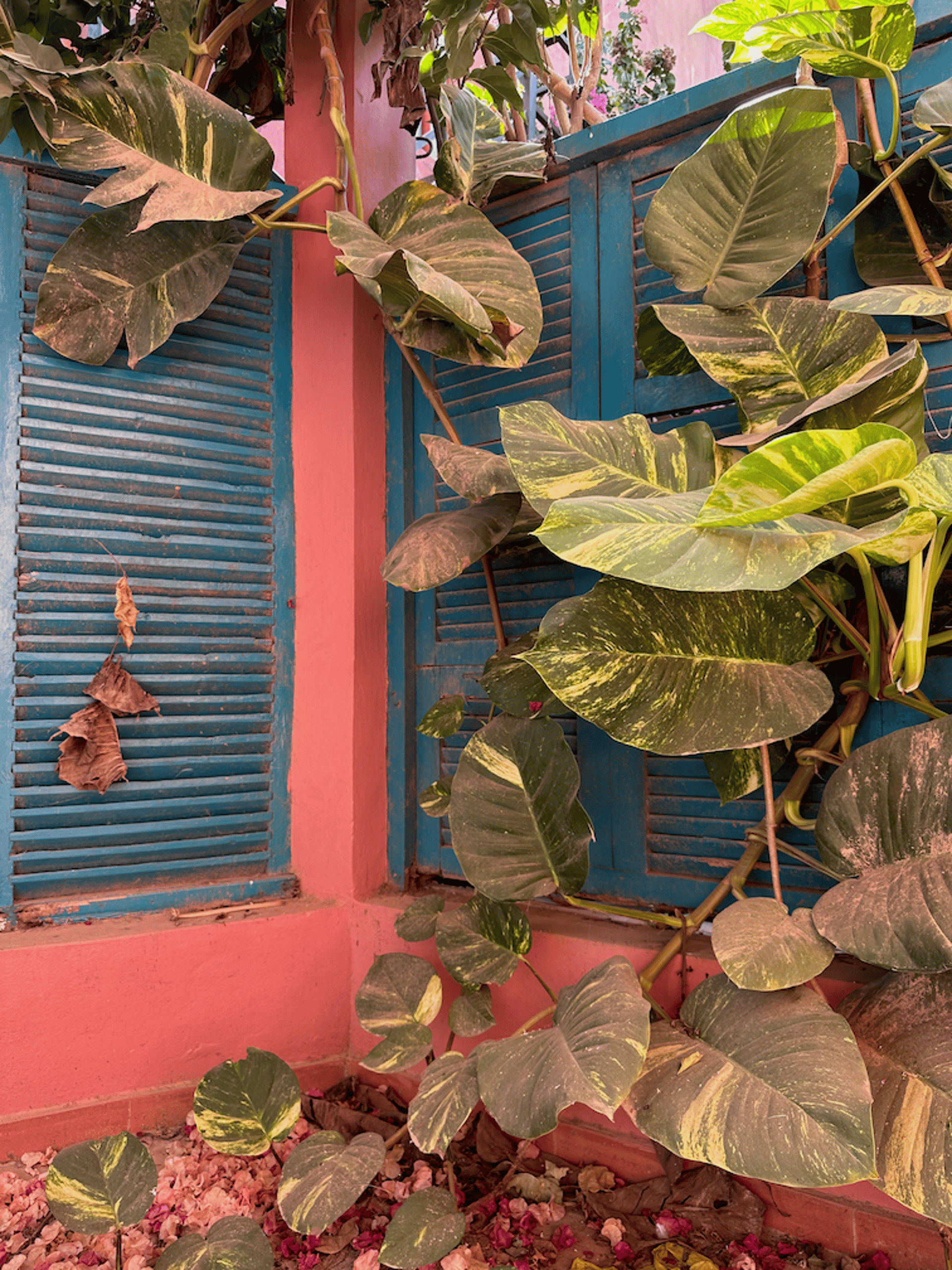 Senegal
My trip to Senegal in december 2022. I visited Dakar, St.Louis and Saly. #museedelaphotographie #museedelaphotographiest-louis #st-louis #senegal #saly #somone #birds #nationalpark #djoudj #parcnationaldedjoudj #lesouiseaux #fadiouth #fadiouthisland #fadiouthileauxcoquillages #senegal #cimitiere #cementery #chill #reflection #football #hiking #nature #urbansites #citylife
NATIONAL PARKSENEGAL
My third day in Dakar, I got bus tickets for tomorrow, and went to Yoff beach. Mostly locals, lots of men playing football on the beach. Some children and adults in the ocean. Very few tourists. The water was warm and lovely. I had lunch with locals and got bugged by street vendors trying to sell stuff, but they went away when I declined politely. Also a street dog decided to be my pal and approached me I also observed birds flying to catch fish by the fisher men at the beach. A horse rolling around in the sand with joy. Minus aspects of the beach: some trash and also further up the the beach 2 pipes directly with waste water into the ocean.
Minus aspects of the city, in general there is litter and trash in every street, which I hope the city can clean up at some point.
This evening I watched the football match between Senegal - England and saw first the excitement and then the disappointment of their loss. However interesting to see young & middle aged persons of all genders watching the game both outdoor venues and indoor TVs. For them it is a passion, joy and where emotions are fully expressed.
4th day in SENEGAL. Yes I rode as a passenger on a motorcycle without a helmet in rush hour through Dakar. No the Mauretanian embassy did not give me a visa and told me that their procedure is to get Visa at the border. Yes I ate 2 coconuts for lunch. Yes I bought peanuts from a street vendor and they were delicious, dried in the sun and roasted in sand. Yes I spend 5,5 hours on a bumpy bus ride from Dakar to St.Louis and saw the countryside pass through. Apparently the locals in each village along the highway has build a bump on the road to lower the slapped of cars and vehicles, hence the highway is no longer a highway! Yes I had delicious meal my first night in St.Louis - and made another new friend, besides the cutest kitten that wanted to be adopted. Eventful day but with lots of hours waiting and on the road. In the hotel room now I hear goats, cats, people and the ocean just outside. The goats sound the loudest though. The next morning I located the noise and sounds, at it turned out that the goats were sheep kept in the next building in a very small walled area.
6th day in Senegal.Early start today, excursion to Parc National des oiseaux du Djoudj. A National park for birds near the border to Mauritania. This park is famous for its migratory birds and thousands of pelicans and flamingos. We saw these birds according to our guide: Western grey plantain eater, African Jacana, Whistling ducks, Long-tailed cormorant, Great cormorant, Shuffler ducks, Flamingos, Little beeeater (green), Eagles, African swallow-tailed kite, African Fish eagle, African darter, Purple heron, Yellow-Billed stork, Black crowned crane, White faced whistling ducks, Sacred ibis, Tufted duck, Little ringed plover, Little stilt, Black-winged stilt, RuffPied avocet, Caspian tern, White wagtail, Pied kingfisher, Grey heron, Little egret, Intermediate egret, Squacco heron, Weaversspoonbill.
We also saw cows, horses, donkeys, Warthogs, Jackals and a varan swimming in the water. I have filmed these too. And a long trace of python snake but not the snake itself. The skull was a warthog. Hot day in the sun reaching up to 34 degrees. The mud roads through the park were very bumpy. The boat ride to see the pelicans was nice. Our car a typical Senegalese yellow taxi is not equipped to handle bumpy mud roads .Happy with todays excursion although I did not have good enough lense to record closeups of the birds.
Friday 16th, Saturday 17th. The past 2 days I have just been resting in Dakar, Senegal. I got a running nose which is slowly getting better, probably caught something on the buses.
On Friday I walked from Mermoz to Plateau and saw lot of street life and the Sandaga market.
On Saturday I walked from Mermoz to Les marmelles, since I was curious of this beach but it was very stony and very few people there. So I took a taxi to this point on google map which claimed "the furthest point west of African mainland". Imagine my disappointment when I am to an old hotel site in construction, demolition. Anyway after some bickering with a guard, I found the location and took a photo. Then another taxi to Yoff beach, and enjoying the strong waves and beach relaxing, see video. I also saw a phenomenon where the waves create a white mist so at a distance it looks very hazy although it is clear. Can you see this in the video?
In the evening I went back to Sandaga market to get my hats (which I had left for reparations) but unfortunately these were not made. As I visited a tailor in the market I had preciously seen young men working as tailors but now I actually saw a very young boy sitting and sewing over a sewing machine. The boy cannot have been older than 10 years. He almost looked like a zombie laborer, just tiredness and joyless.I have noticed child labor on the streets but this is on a different level. Now I have seen child labor in the clothing factories in Sandaga as well. Hence I did not buy any products at the artisanal fabrique Sandaga. In Dakar I also noticed 2 persons cleaning the highway and garbage collectors. But there are still places in the city where garbage is almost like a surreal art installation - yes I am joking - (see photo). Dakar as a city has exploded in population the past years, my new friend Mussa told me that due to Covid many persons from villages have moved to the city to make a living. This also shows on the bad traffic, a lot of antic busses and very old taxis putter out black smoke from the exhaustion pipes (diesel?). As in the western countries, there are stronger restrictions on car related pollution, here the air in the city is bad especially in traffic, due to the exhaust and fumes from cars.I don't think I have inhaled so many fumes previously as the past days in Dakar! The evening ended on a night note as a new acquaintance invited me to an event with musicians Ablaye Cissoko and Nathalie Vairac. Finally I got to see a cultural event in Senegal!
Sunday 18th December I took a shared taxi from Dakar to Saly. Finally vacation mode in Saly & nice clean beaches, 32 degrees Celsius with a nice ocean breeze. Yes this is more of a tourist resort but at least the beaches are taken care of. Hanging out at the beach, swimming in the ocean. Here the water was calm even for me to swim ca 1 km. Watched the end of football World Cup. Had dinner at a restaurant, not of my liking but my new friend Saly recommended this place. I got to borrow his apartment and got an idea of his daily life here. Let's put it this way, we live very differently (see photos).
When traveling I am happy with a clean bed, mosquito net and the possibility to take a shower. That'a enough for me. I don't mind the coach roaches or lizards. I can manage noise as well with ear plugs. If the place is very dirty, then I will clean it up; otherwise dirt can be ignored too.When I am at home, I am pedantic, things have to be order, orderly and in its location. My dwelling is clean and organized. I have lots of green plants. My kitchen is filled with food and tidy. My rules and habits makes me comfortable and at ease. My friends who visit ME may have noticed these things. However it is very interesting how many of these factors I can let go of when traveling since it is temporary. I am only in 1 location for a very short time. I am curious if anyone else change their habits or let for of their "needs & habits" when traveling?
Monday 18th December I hiked 16 kilometers to Somone (lagoon area that is flooded with the tide and has birds, mangroves), as I posted yesterday I had a good time at Chez Rasta and made new acquaintances. I also swam in the river when the tide came back, it was fun to float inland's but impossible to swim against the stream.I had to walk back and realized in time the strong currents.
Another note; I am very glad to be living in Sweden and Stockholm; with a life situation where I have clean water, waste management, pollution controls and most of all I do not have to spend hours commuting in any direction. Being on the road and traveling, I am reminded of the commuting many people undertake in their daily lives with the hassle and stress it causes. I am very privileged to have fairly short distances to work, during the past years I have as many of us working 80% of my time at home and 20% at the office. In 2023, I will be spending more time at the office and my daily commute will be 20 kilometers x 2. I can do the commute by public transportation or by electric bicycle. The distance is too far to walk and too costly for a car, at least in my opinion.
Tuesday 20th December I went to Joal and the shell island of Fadiouth, the whole island is a a huge pile of shells built over centuries.. Very interesting to hear about an island as many others in this region where people build and expanded the islands of mud with sea shells of various kind. Sea food and shells they harvest and reused the waste. The island of Fadiouth has both Catholics and Muslims living together, albeit 70% are Christian. The cemetery which which was originally a trash island for the sea shells eventually became a burial ground. The Catholics are buried in coffins, the Muslims as dictates only in a white cloth, body on the side facing towards Mecca. What a beautiful burial ground, with sea shells and mangrove fields around.I recorded the guide who is a necessity when visiting the island who shares more history, further on. Btw the taxis I took today were also bush taxis, since no other option is available (I do not want to rent a taxi only for myself, for several reasons: money and environment). The taxi door barely closed I also had a wonderful encounter with street vendor selling water melons. Enjoyed the water melons, chatted and took photos with them too!In the afternoon I returned back to Saly but had a bad experience at the beach, where I first waited for a sun bed but did not get one at all. Then the second spot the service was very poor and accusatory. So I found a spot on the beach for myself, and got a seller to watch my stuff while I went for a swim!T he highlight was to feed street food, grilled fish solder and served by a Nigerian lady. At least I got nice company at th beach for literally no money at all; despite the rudeness of the "fancy" restaurants by the beach.#joal-fadiouth #saly
Wednesday 21st December I had a chill day, the mission of the day was to find a laundromat but they do not exist!Only washing, pressing services is what I found. Weirdly that there are more cars washes in the cities that laundromats. Does everyone wash by hand if they cannot afford a washing machine in their homes?! So I ended up doing hand wash myself for the necessities. First lunch invitation, a traditional Thieboudienne which is rice with vegetables and fish. Then I walked for a while on the beach and saw the sunset enjoying a bouye drink. Bouye is a drink made of baobab fruit, very tasty and I have been enjoying one almost everyday, besides the coconut water. As I have been walking on many beaches, I have noticed that in the late afternoons and evenings the beaches are crowded by boys and young men who exercise and play football on the beach. However I have rarely seen any women doing such activities here. Where are the girls and women? Don't they do or care for sports? Seems like football is dominated here by men and men only, at least from my observations on the beaches of several cities.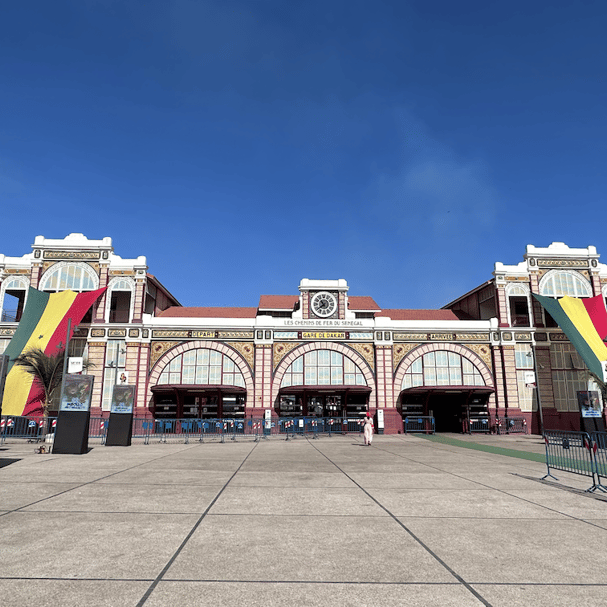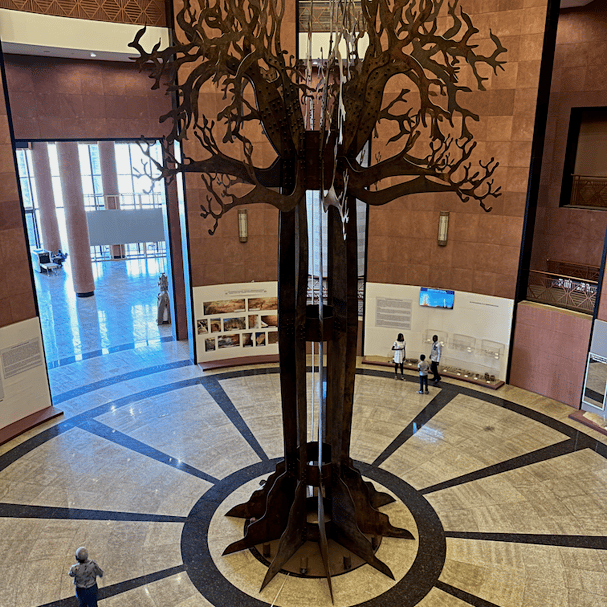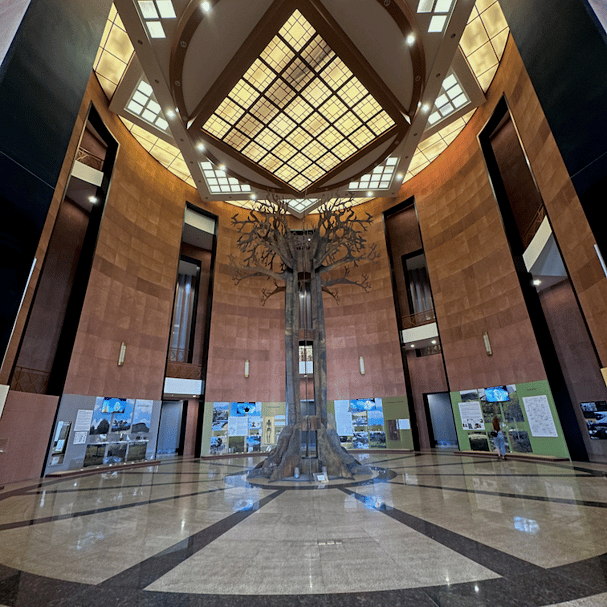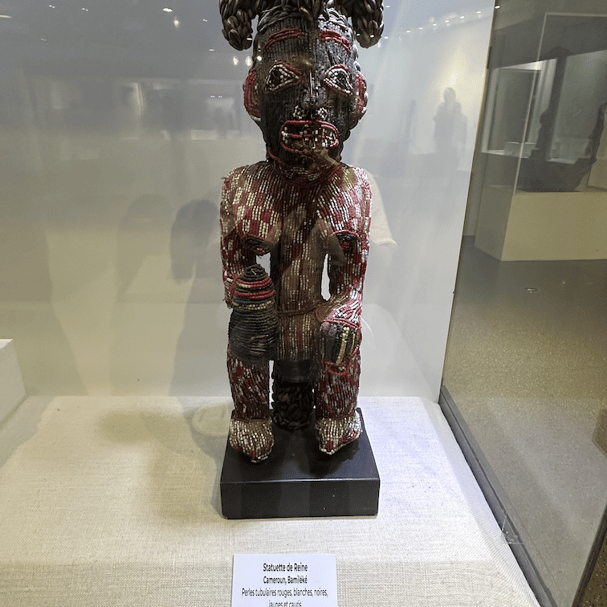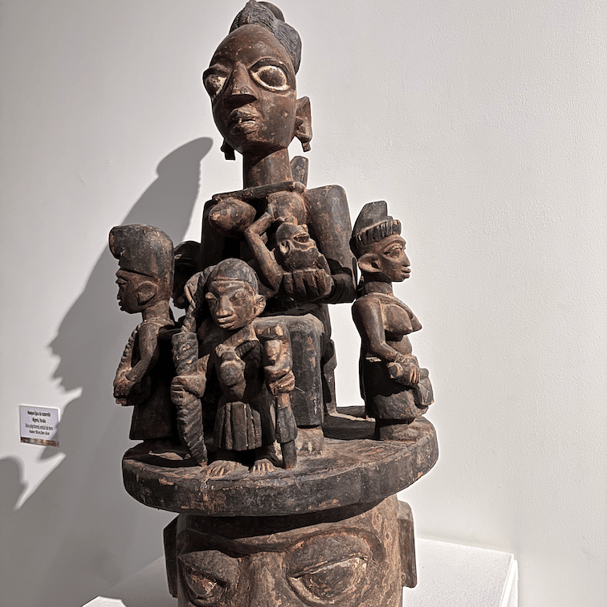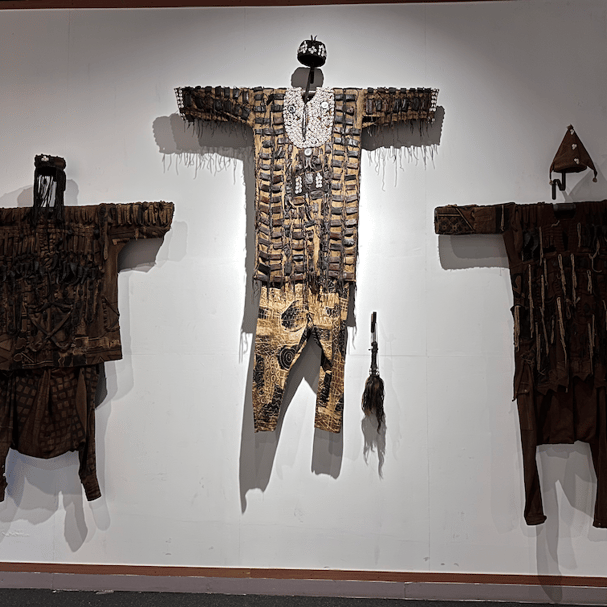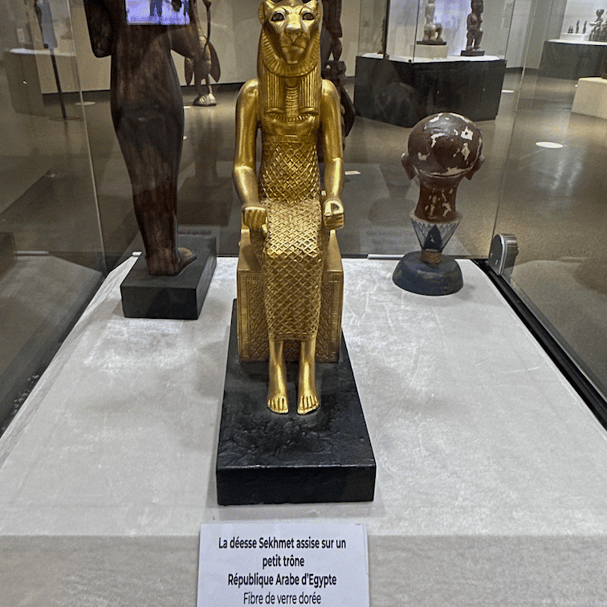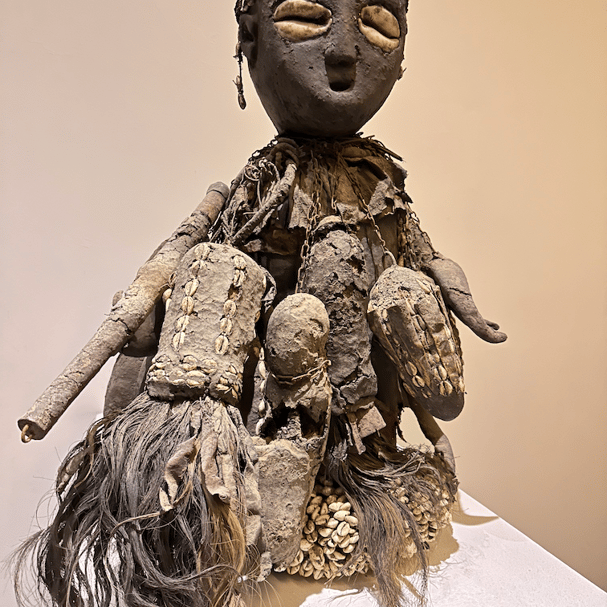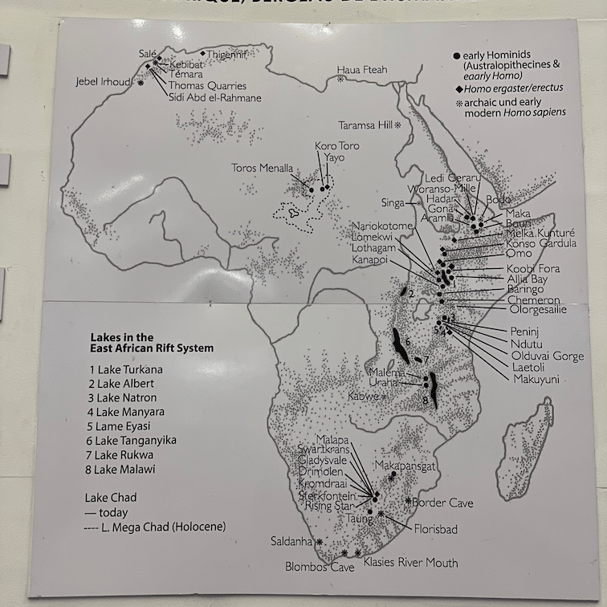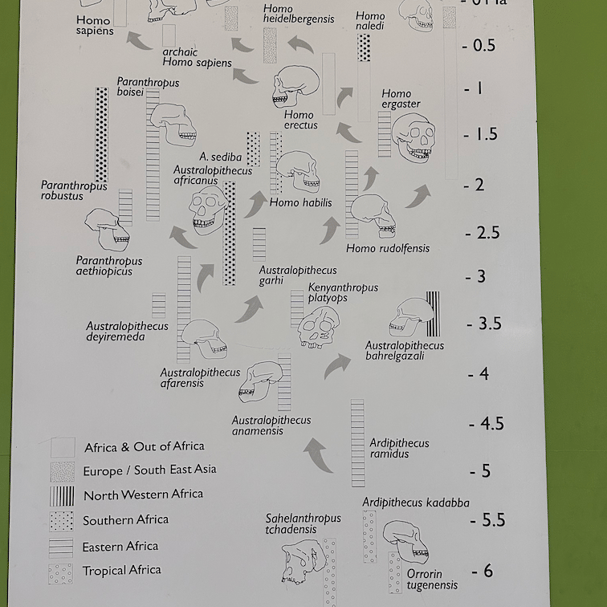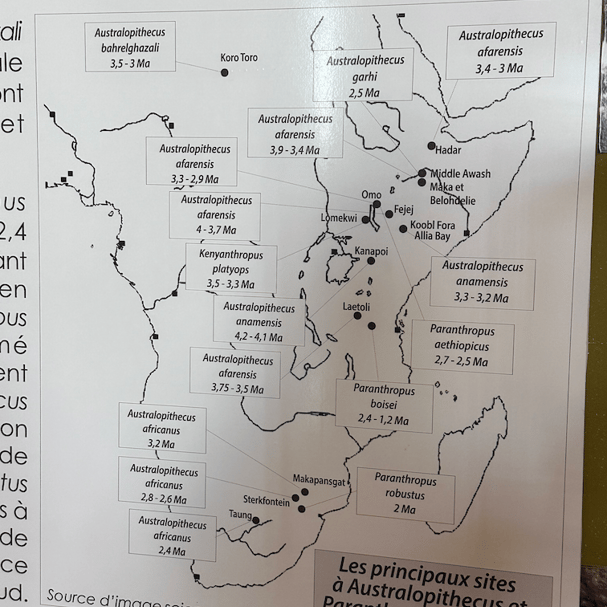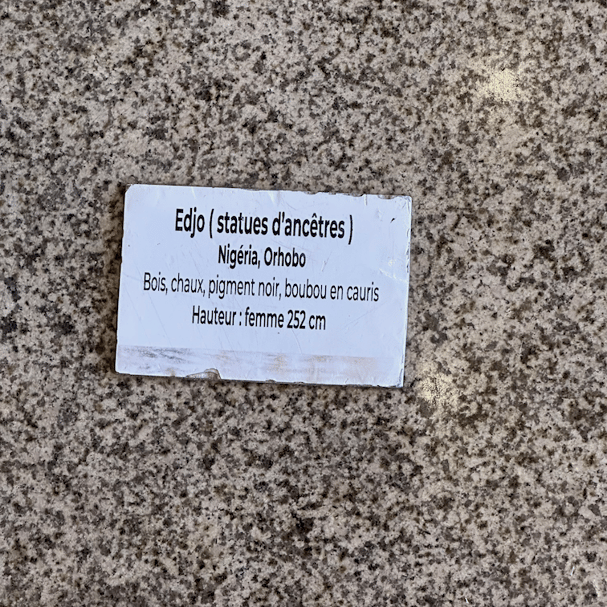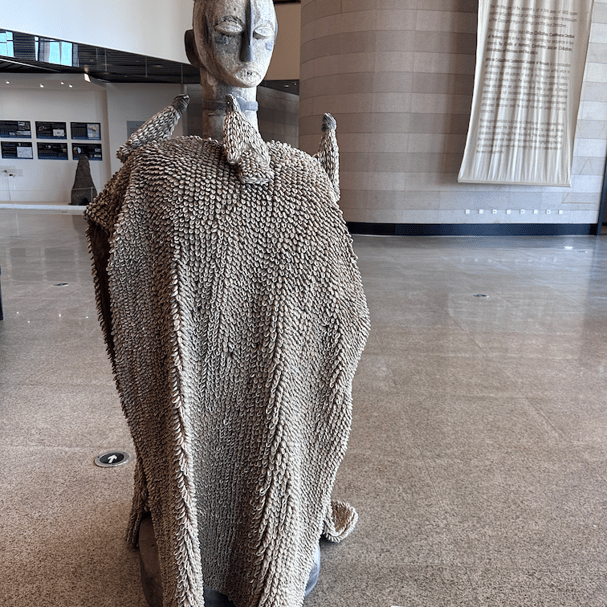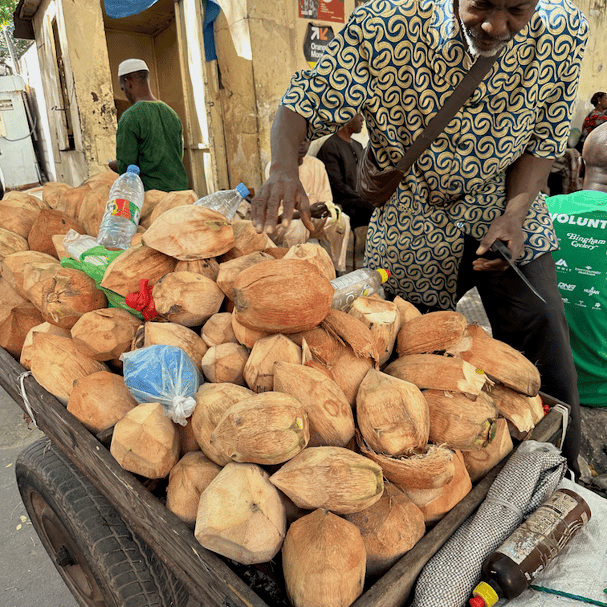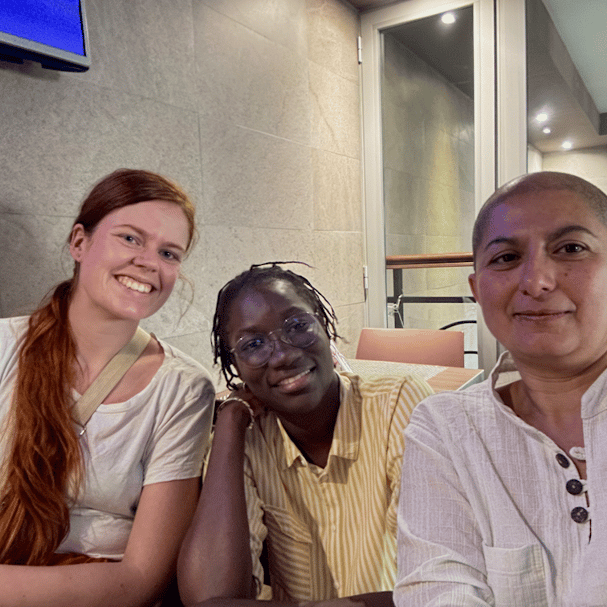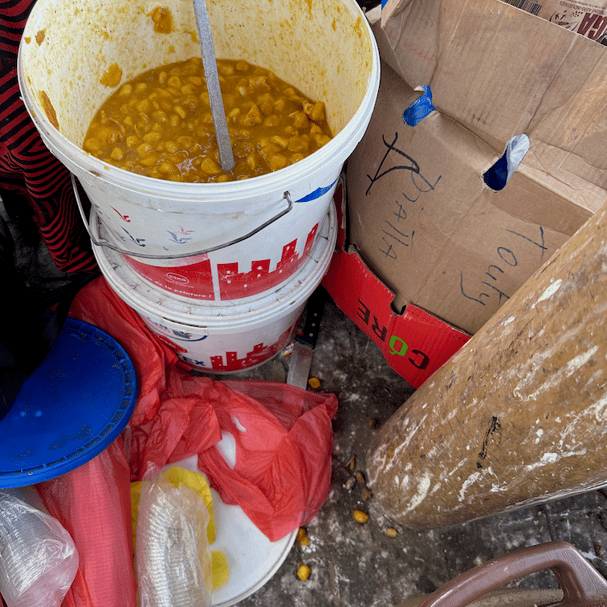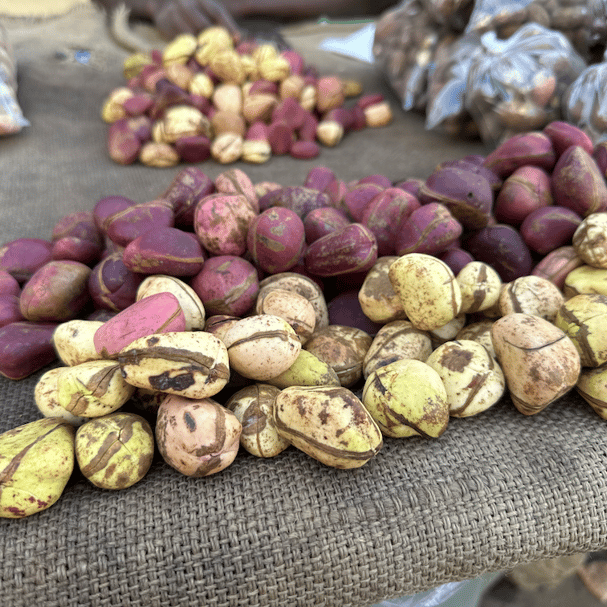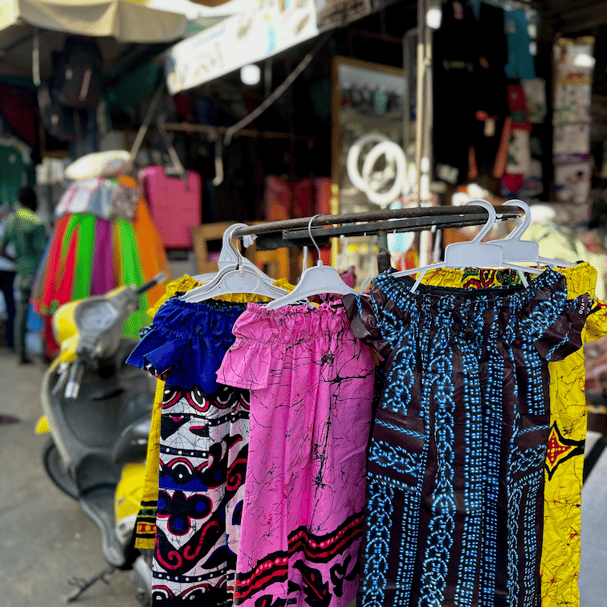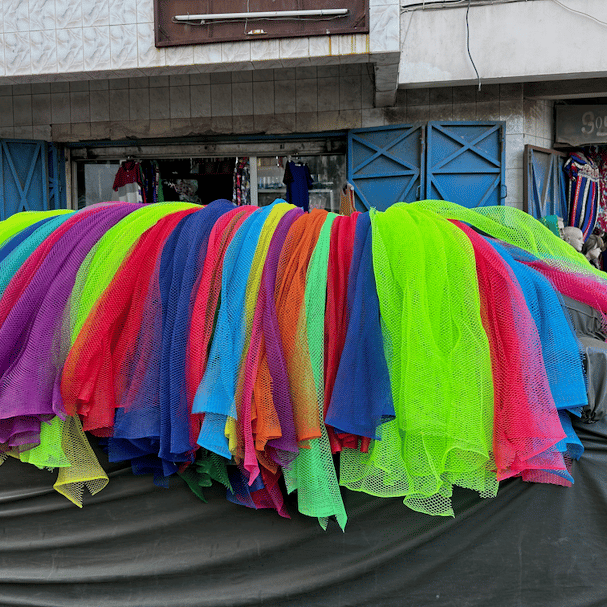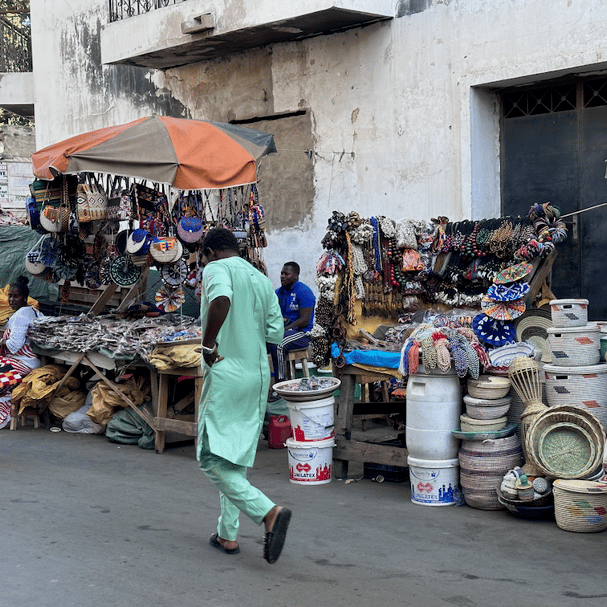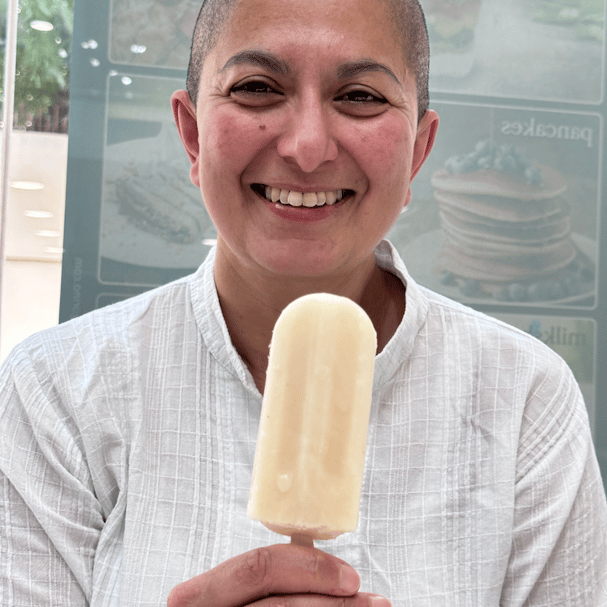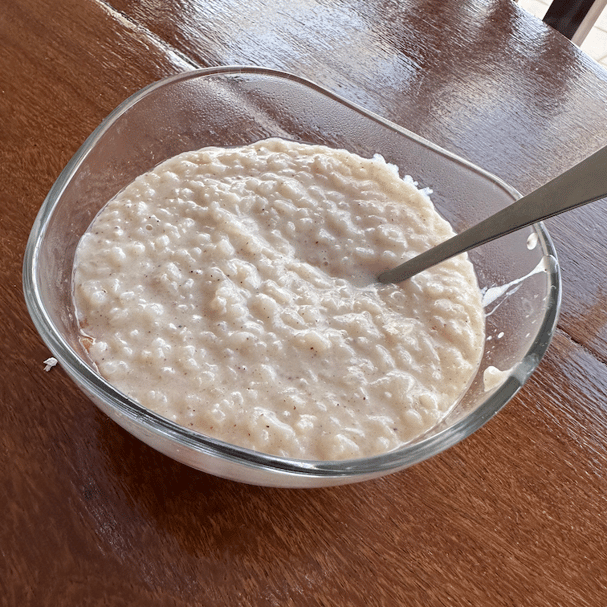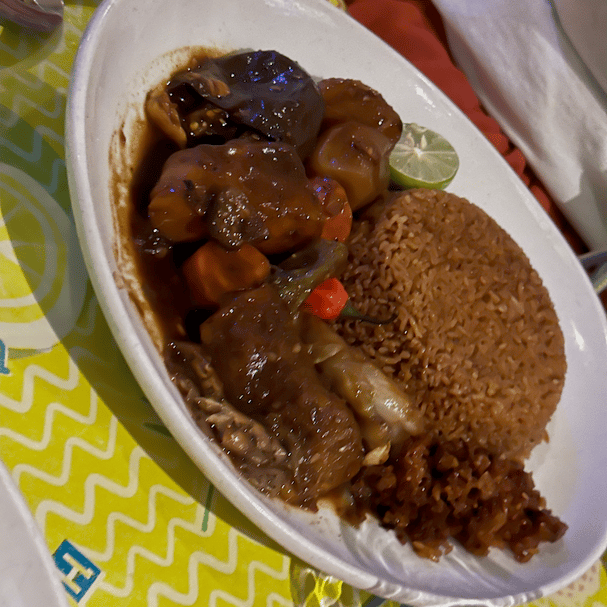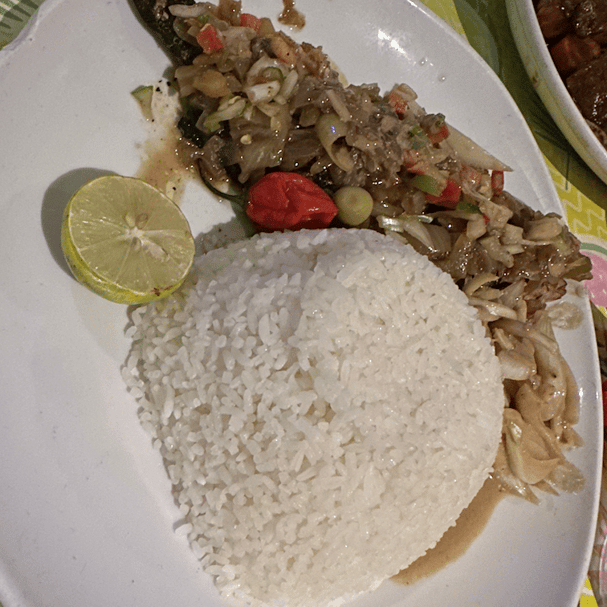 Parc National des oiseaux du Djoudj
Back in Senegal after ca 1 week in Mauritania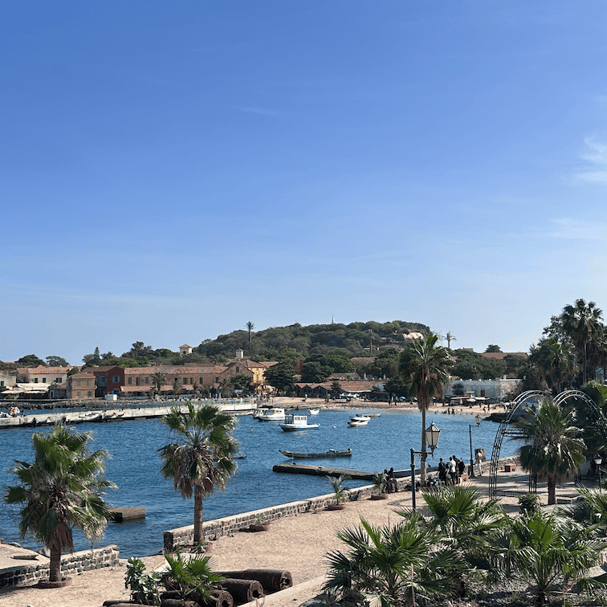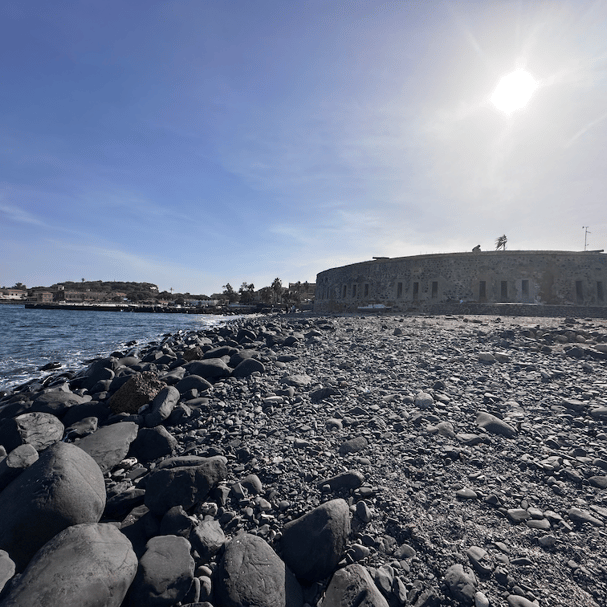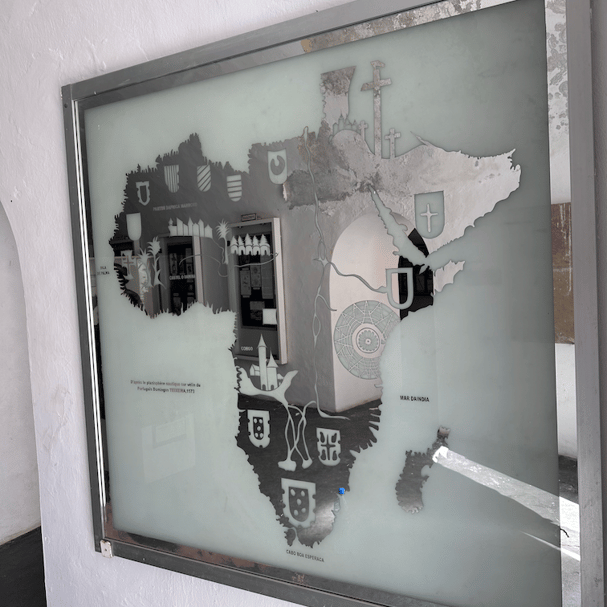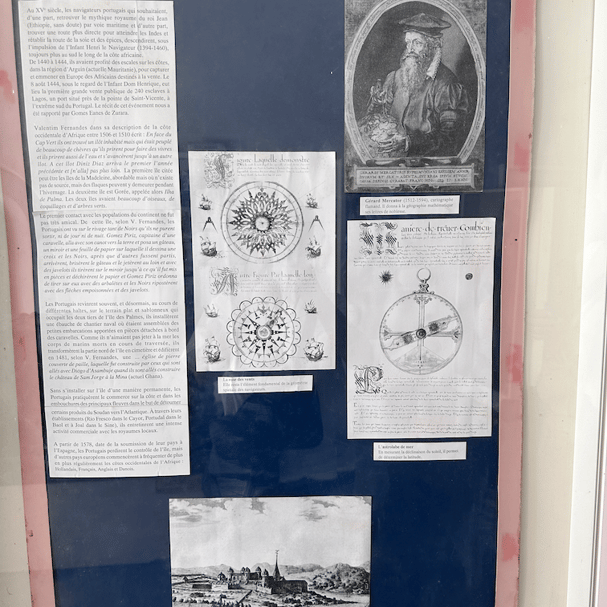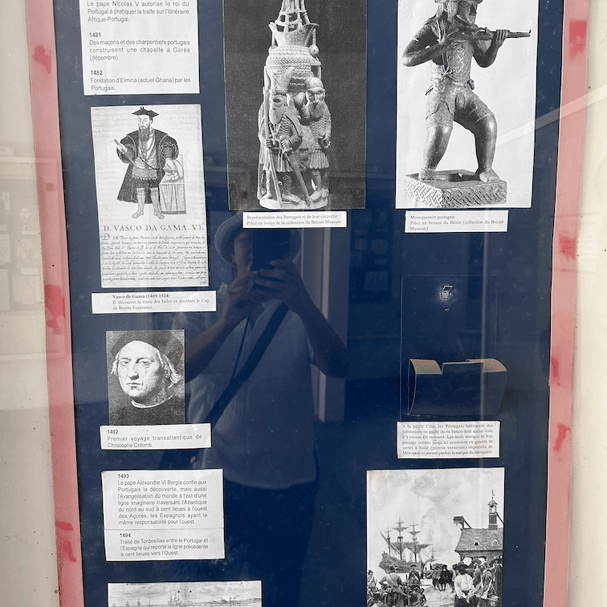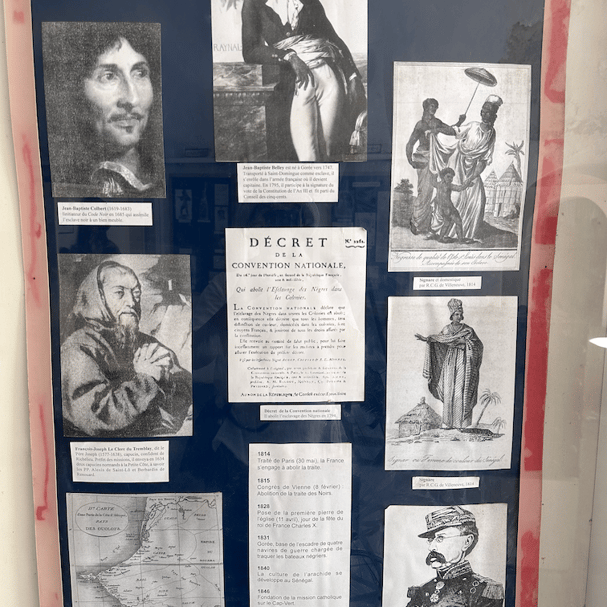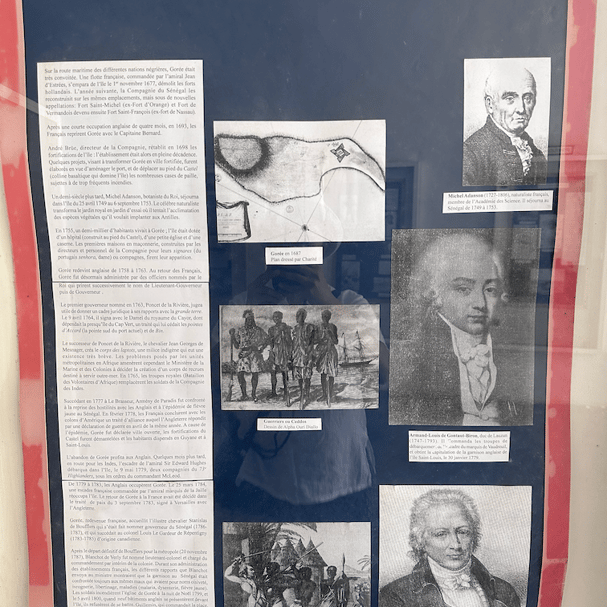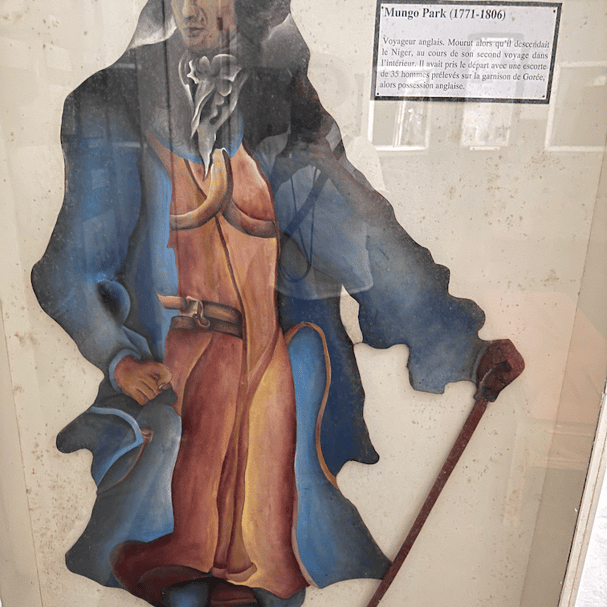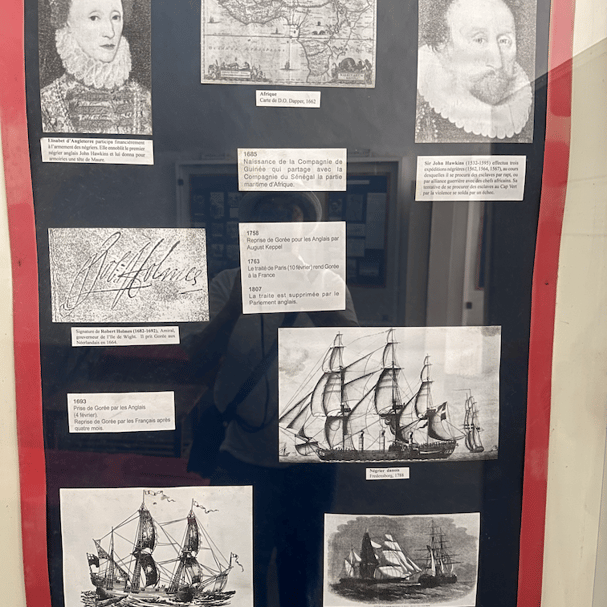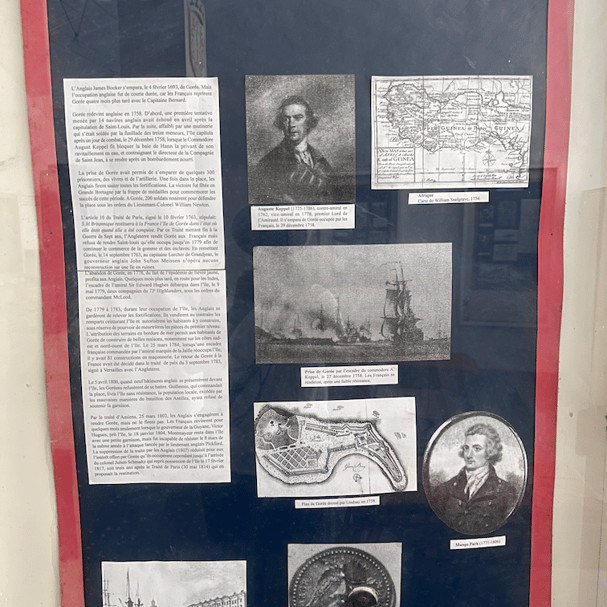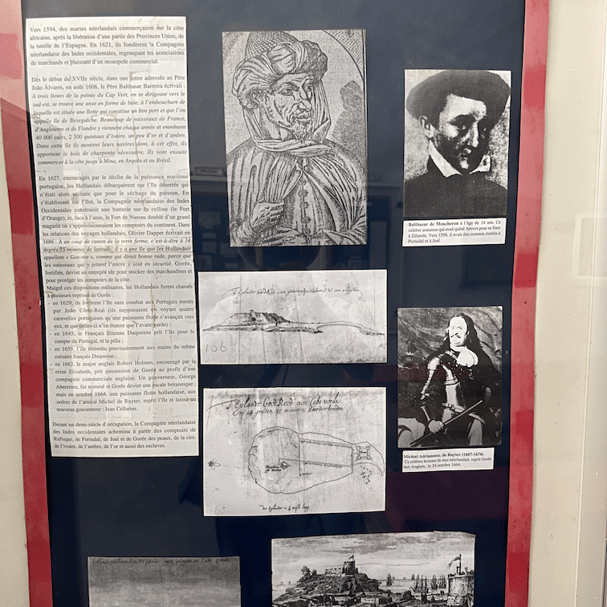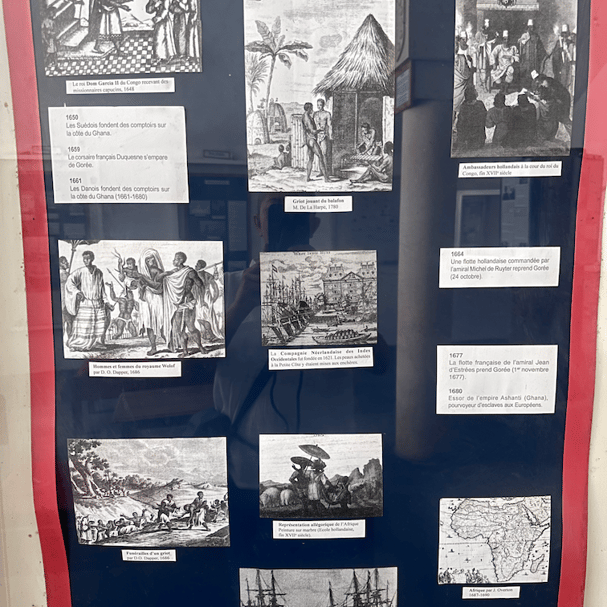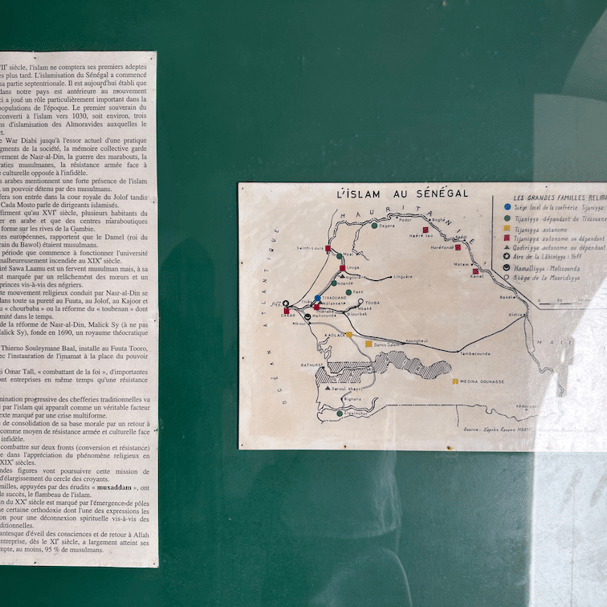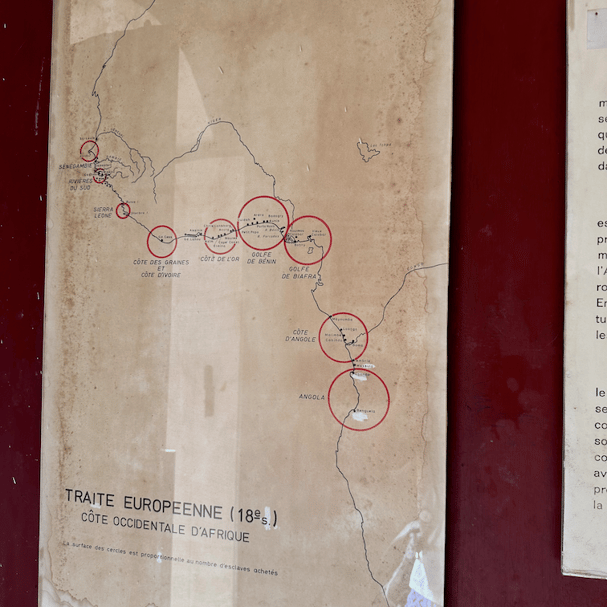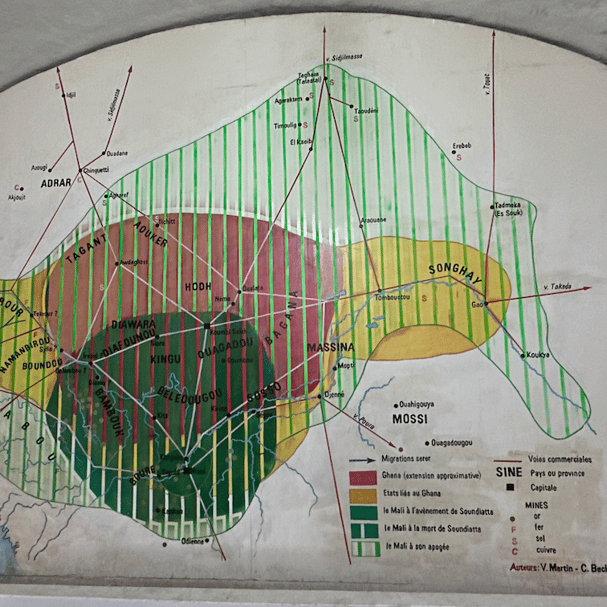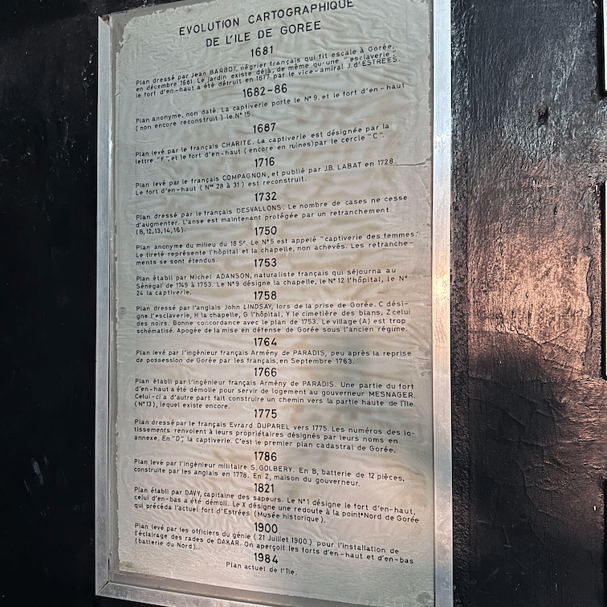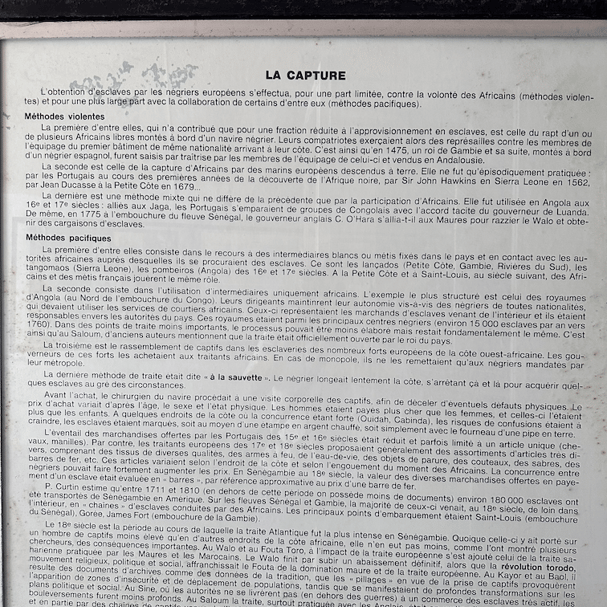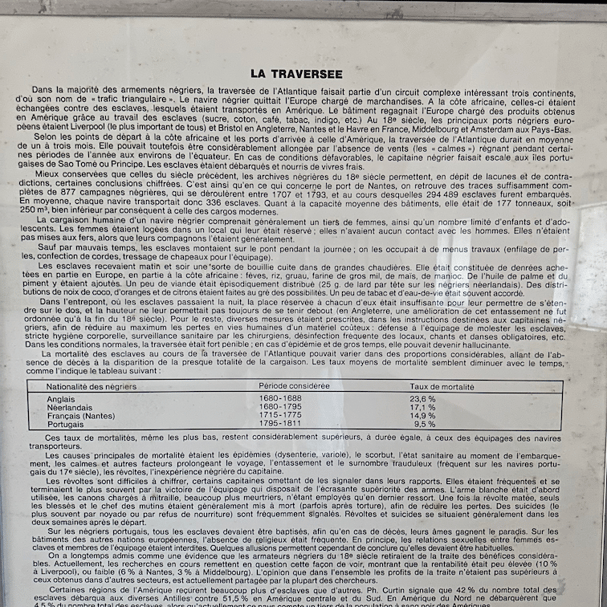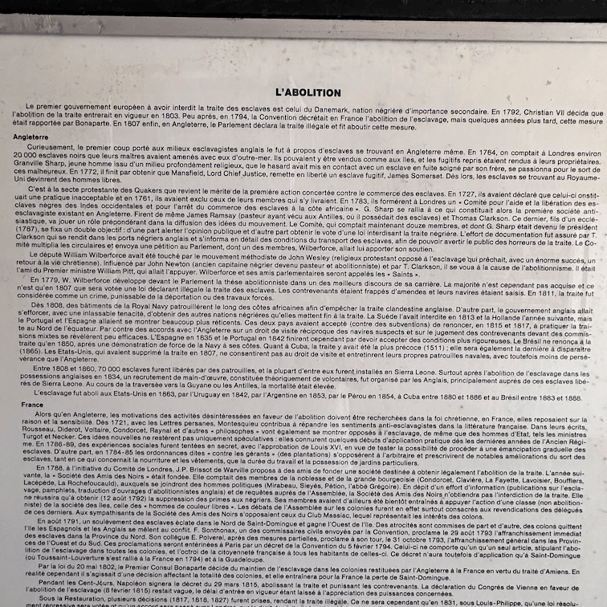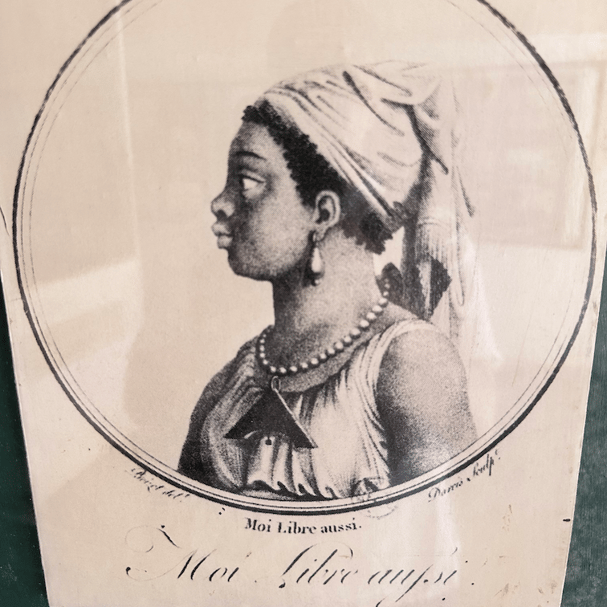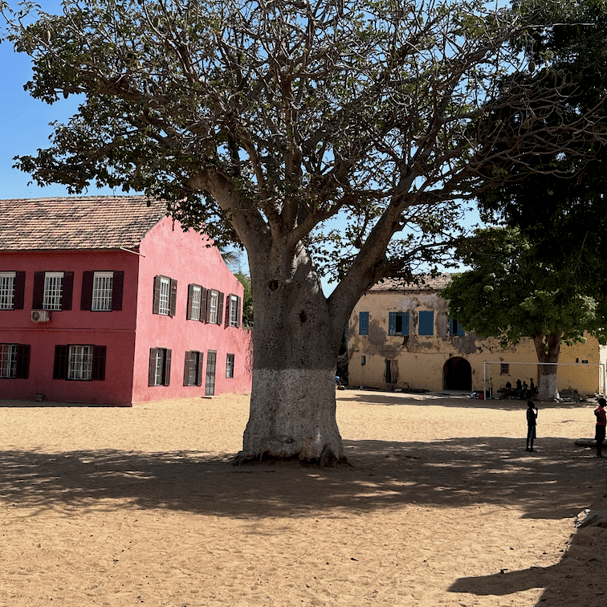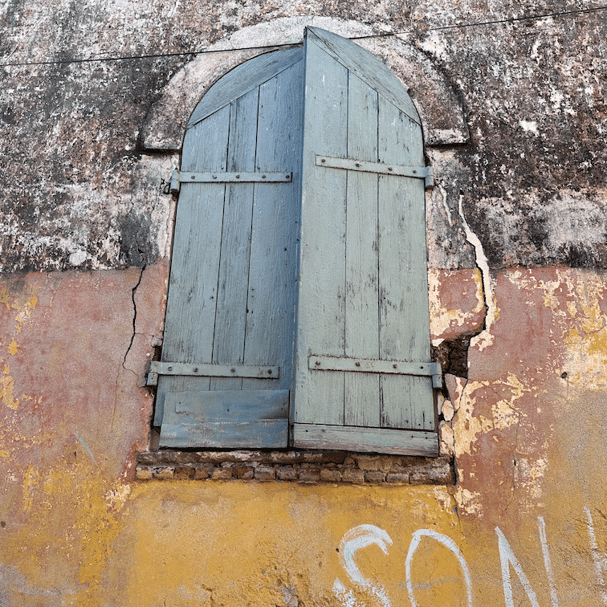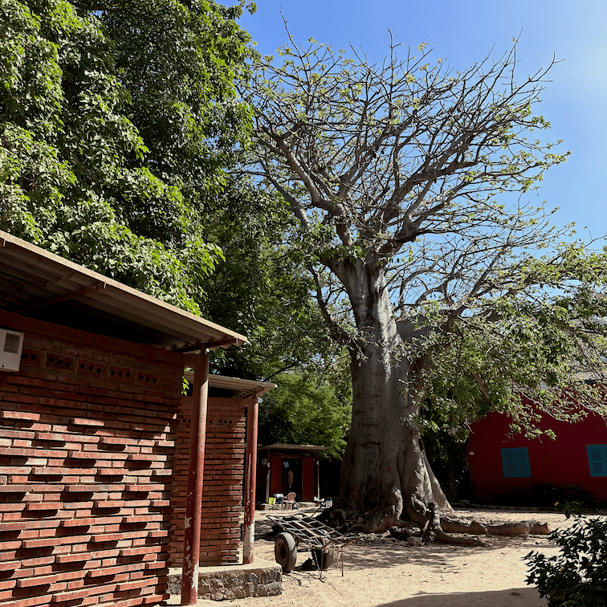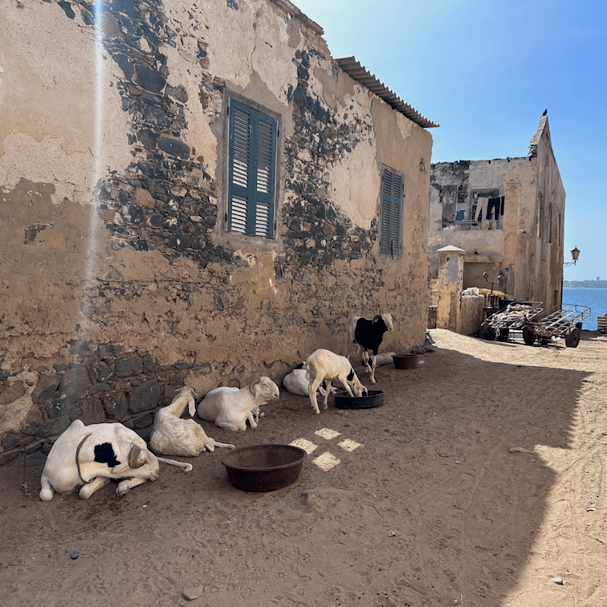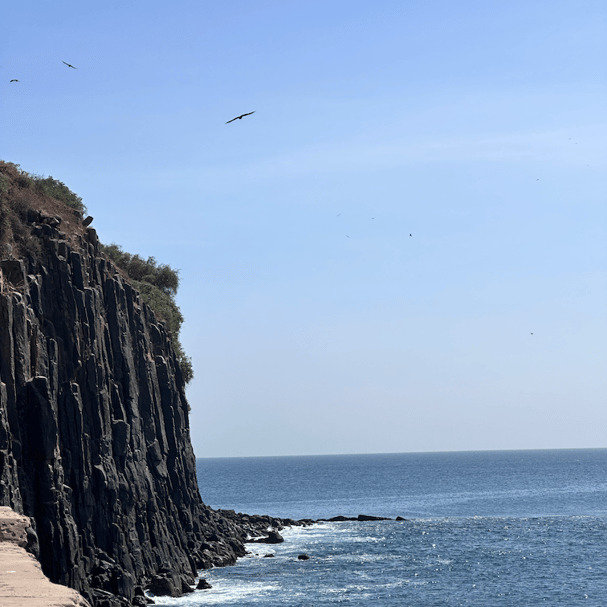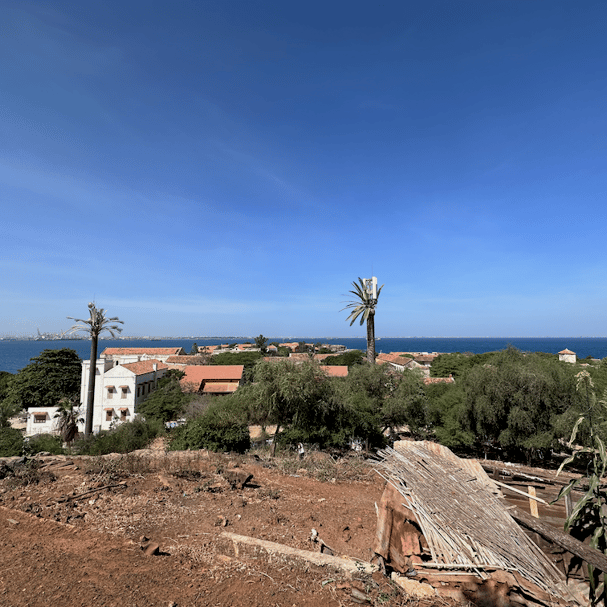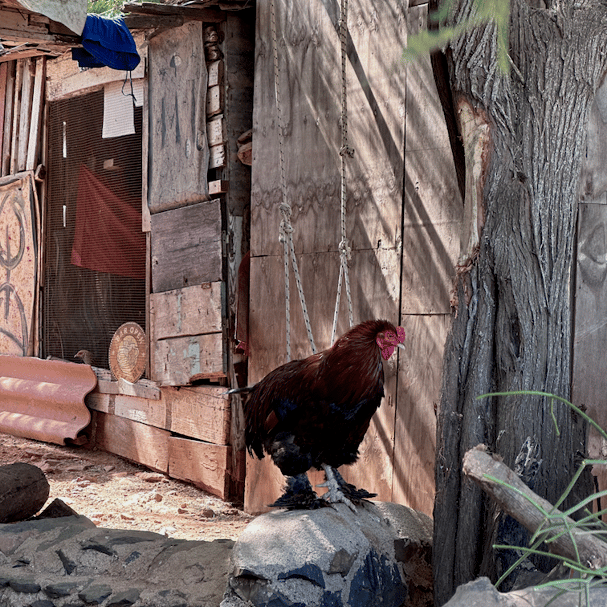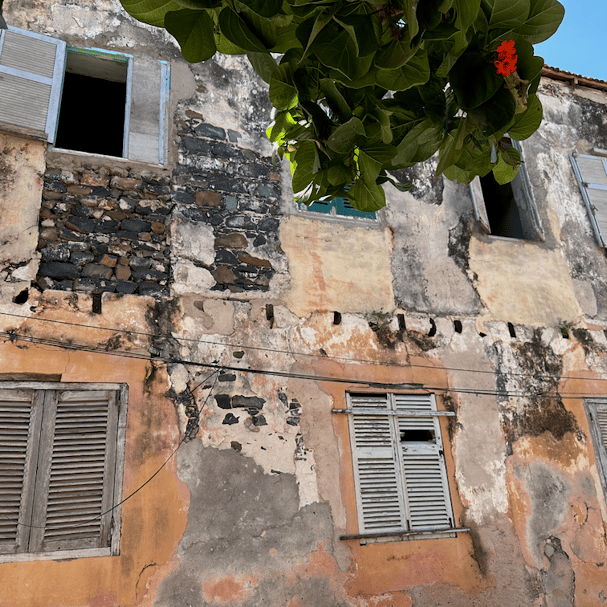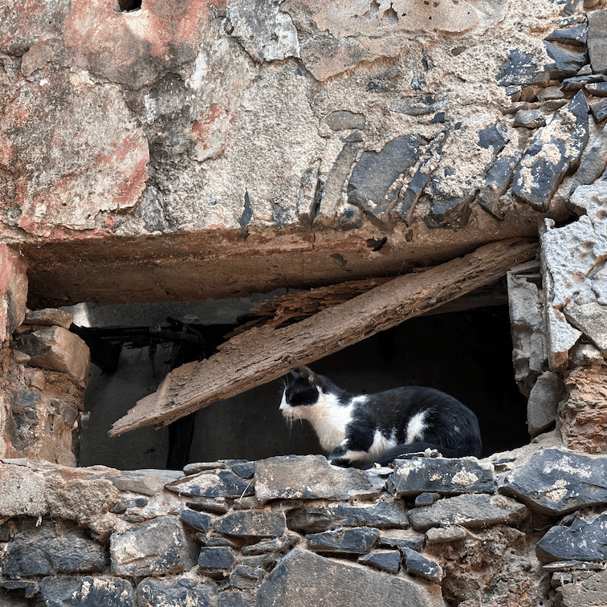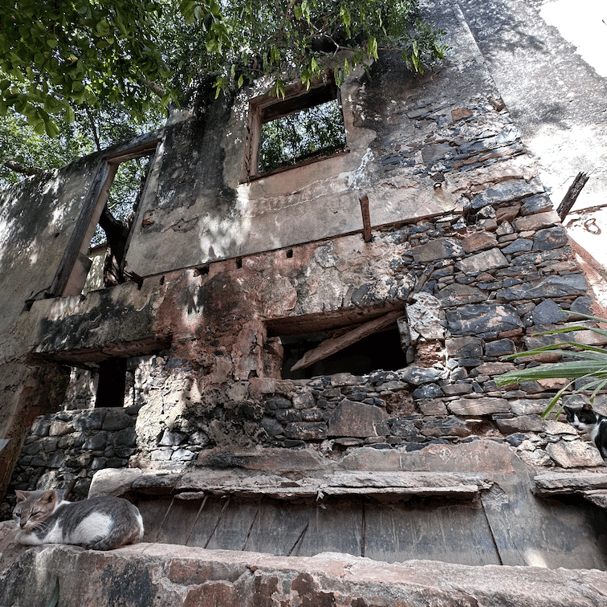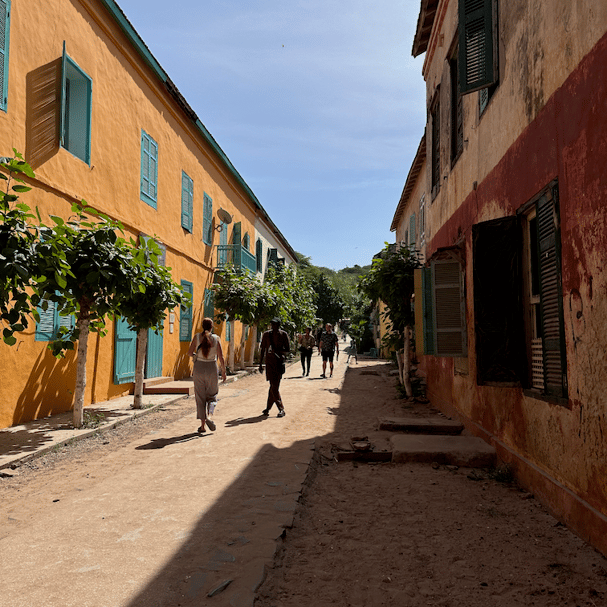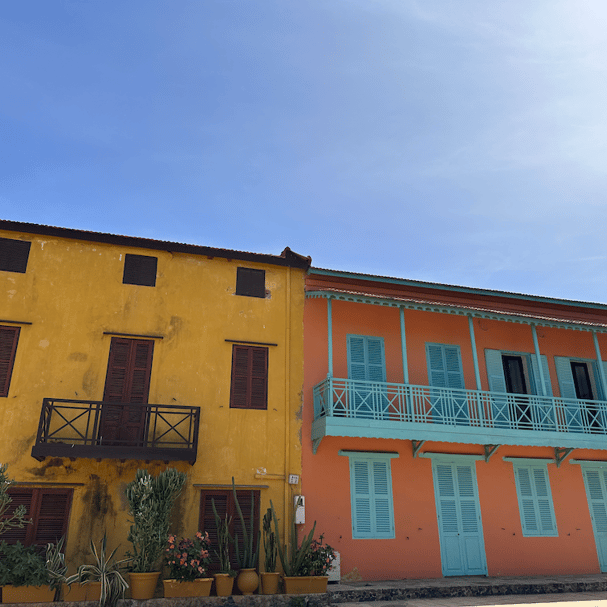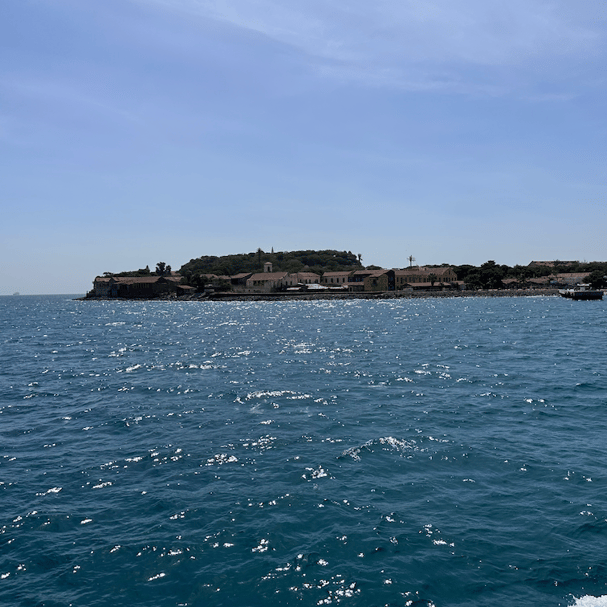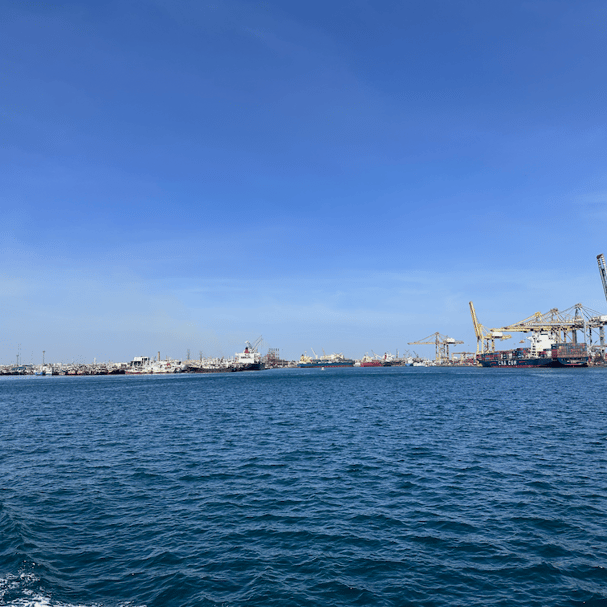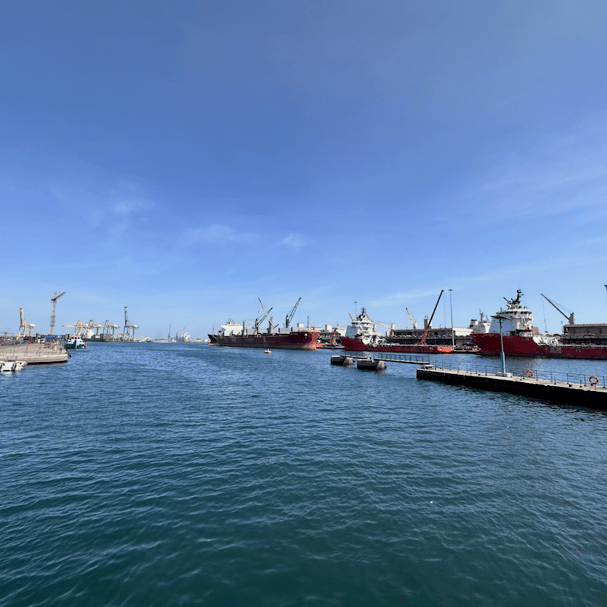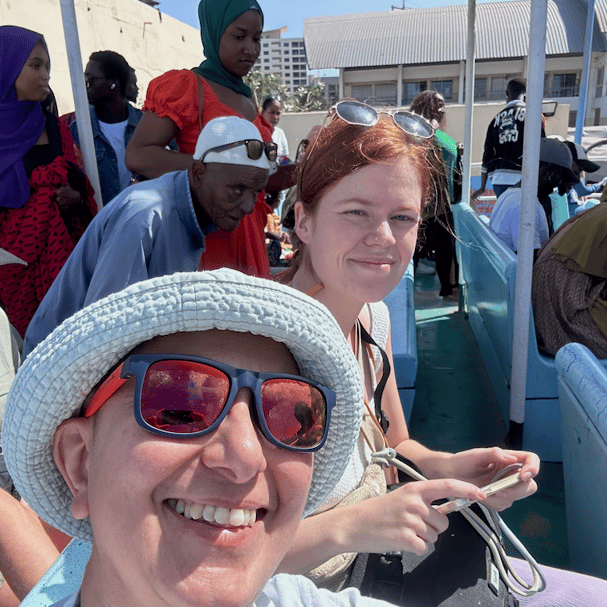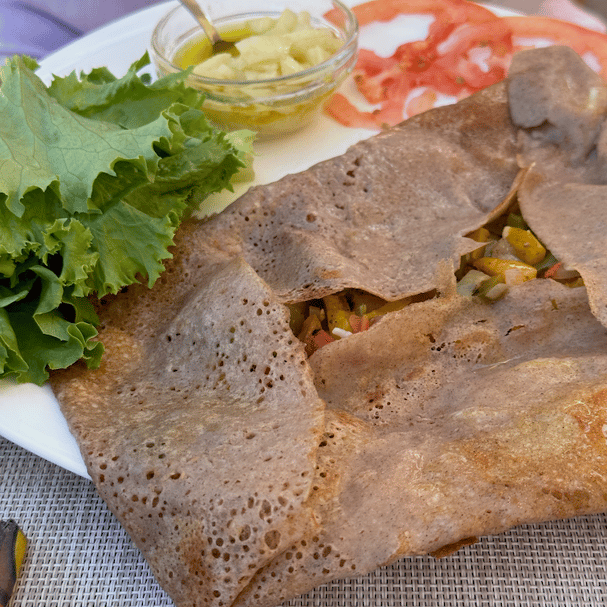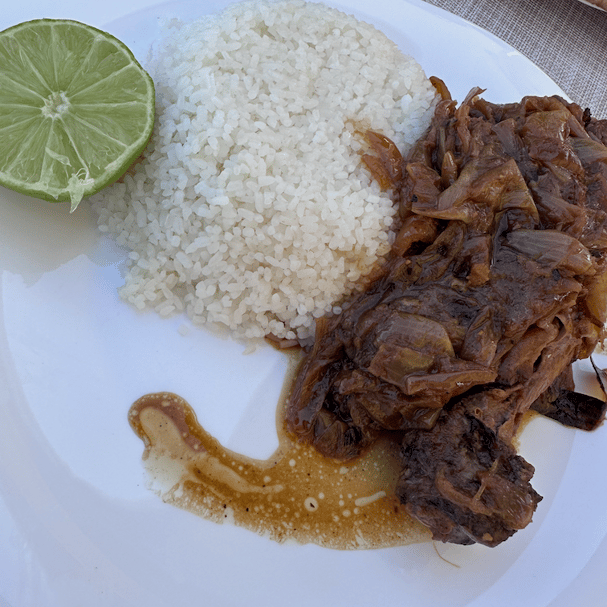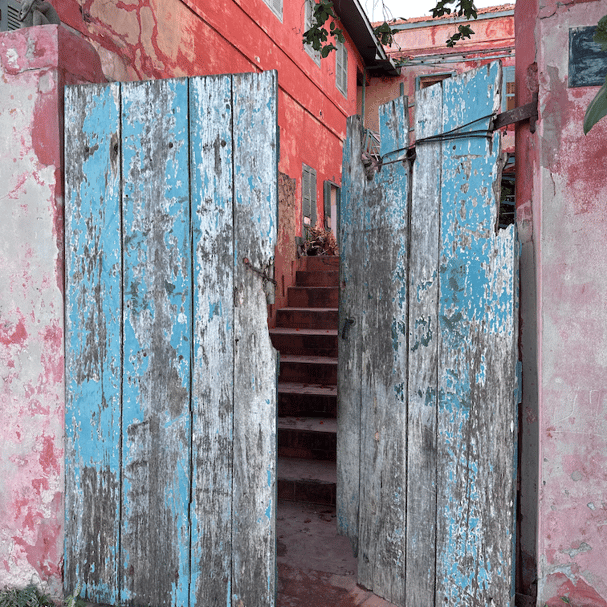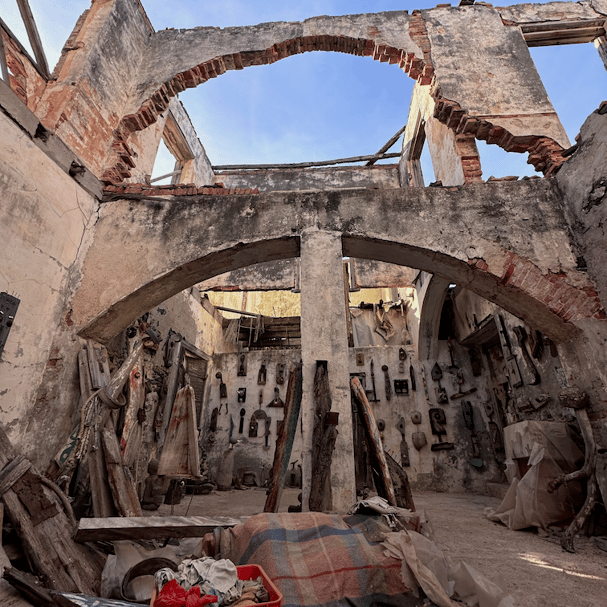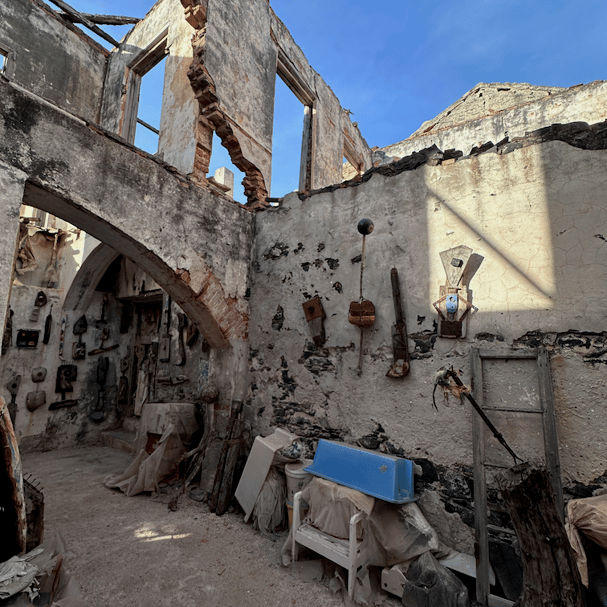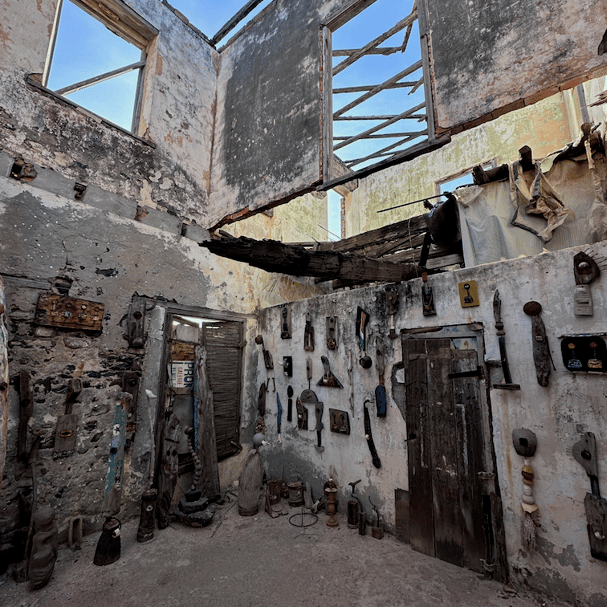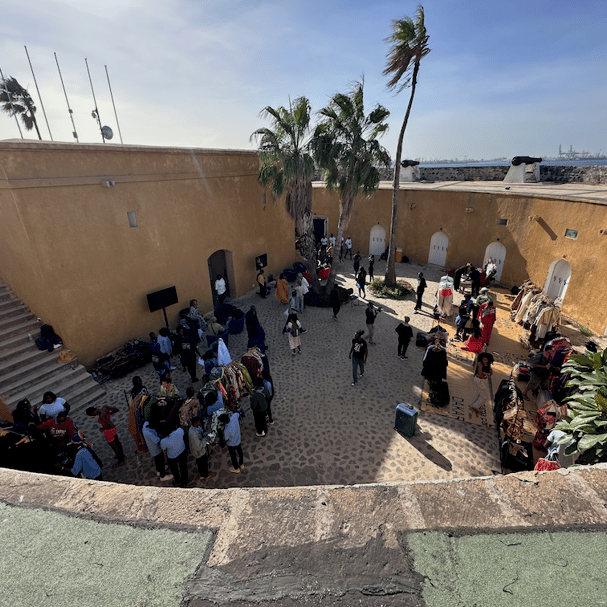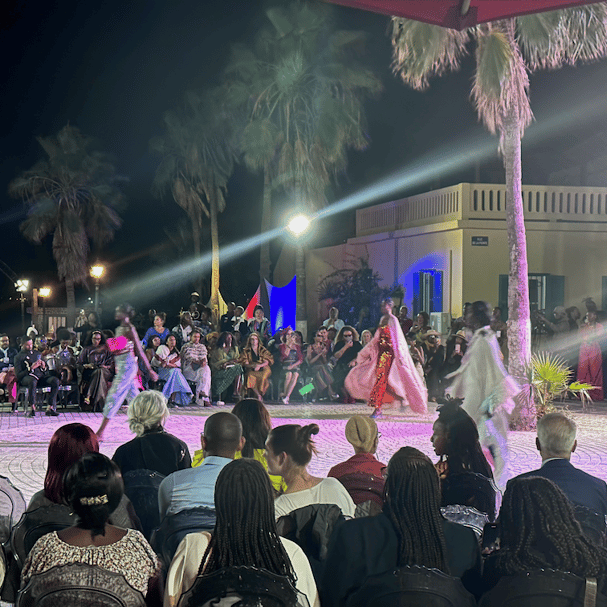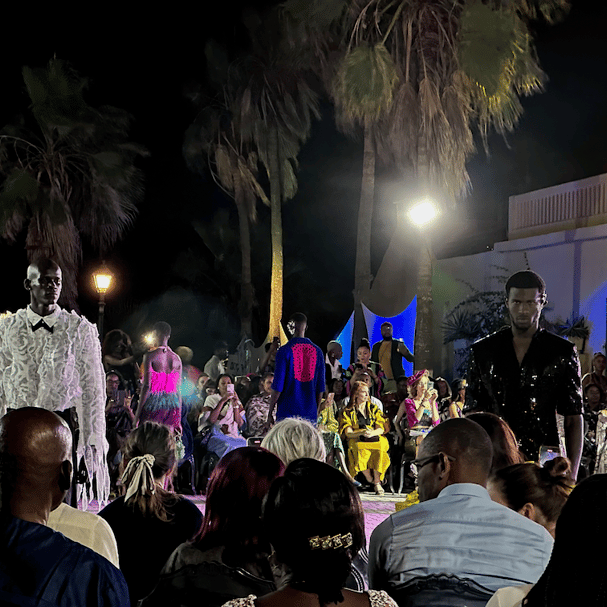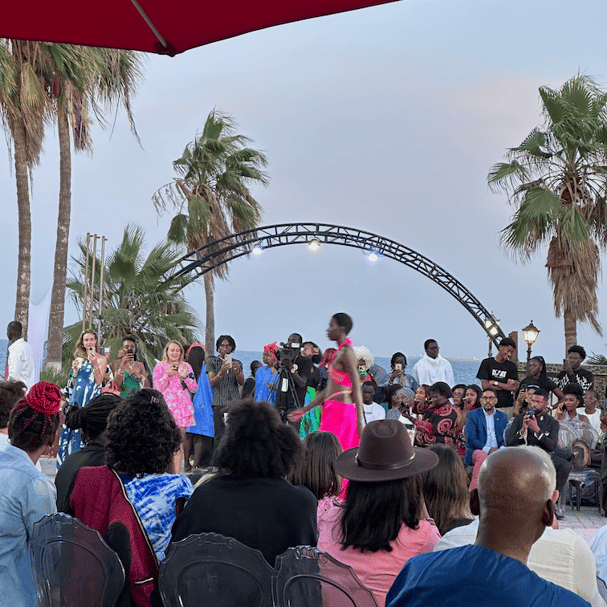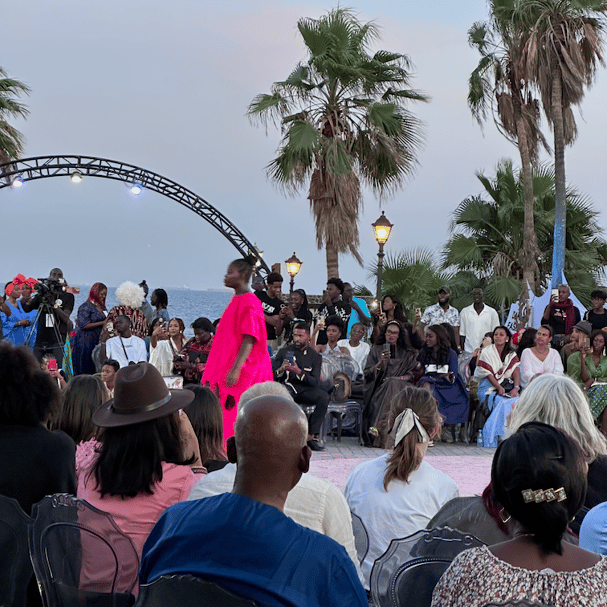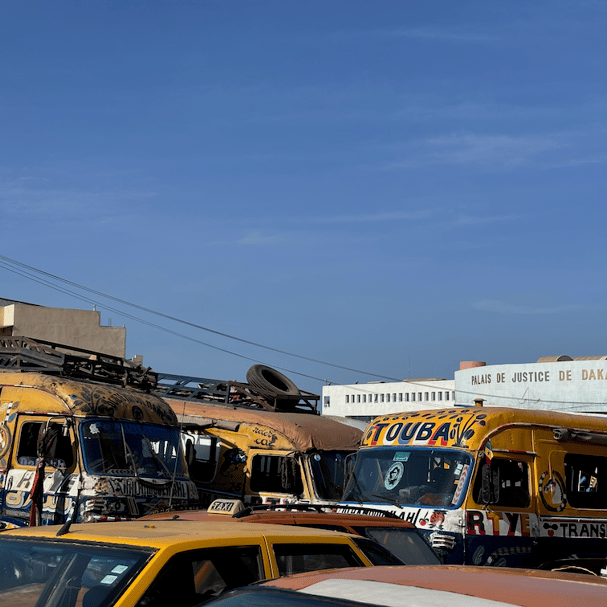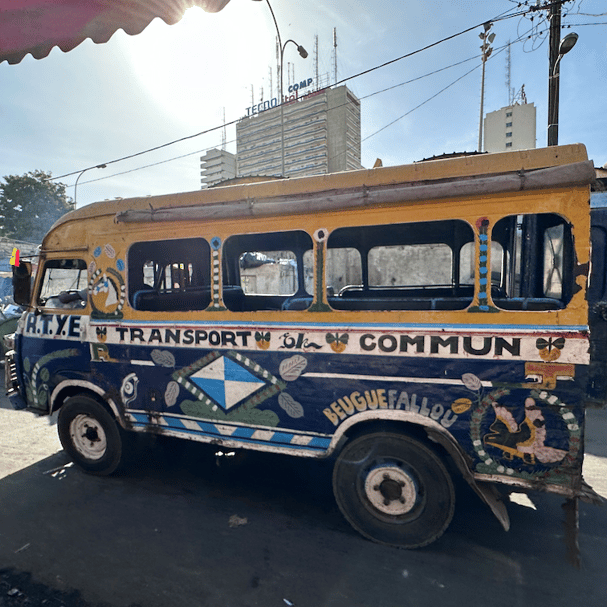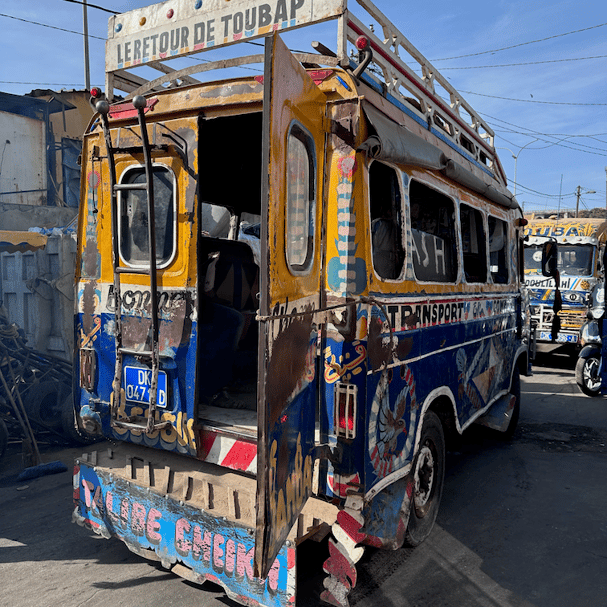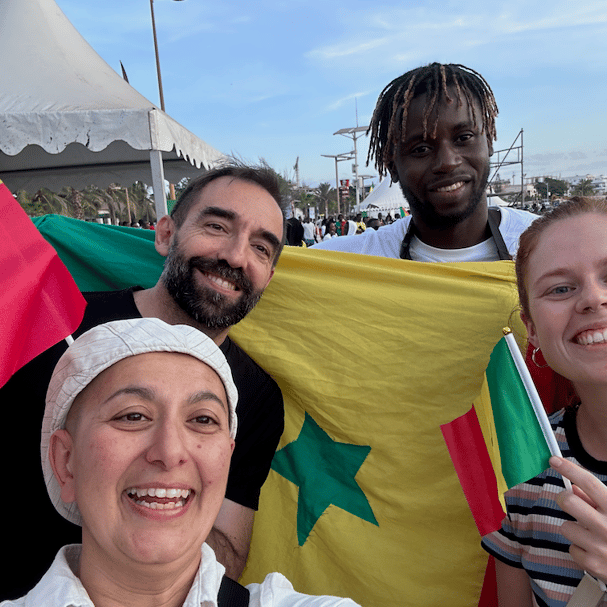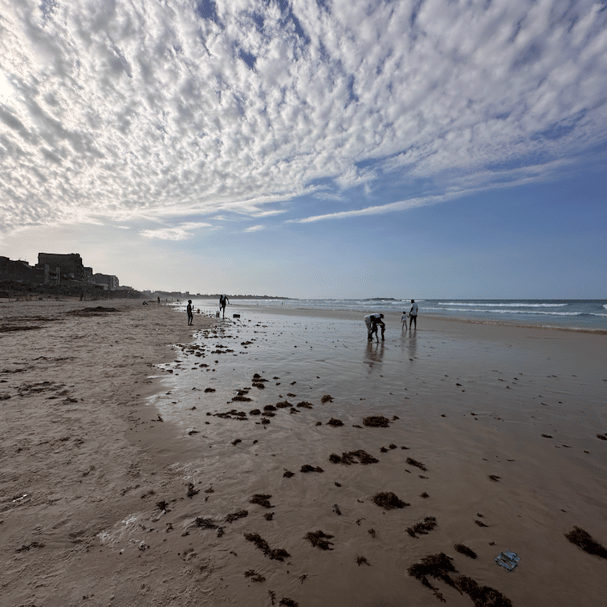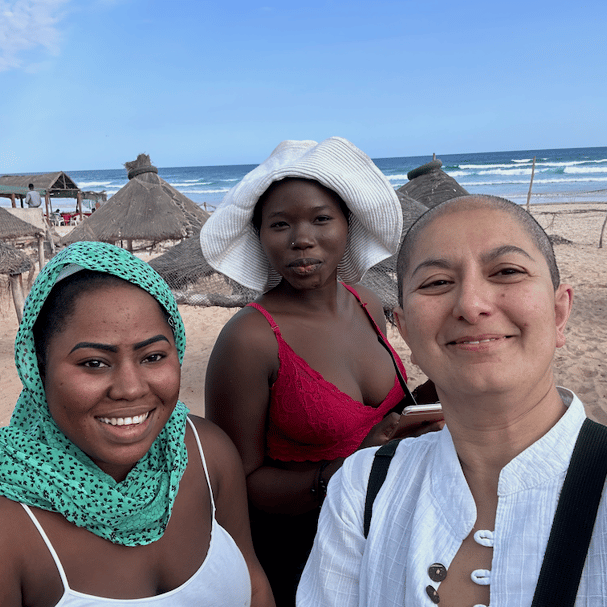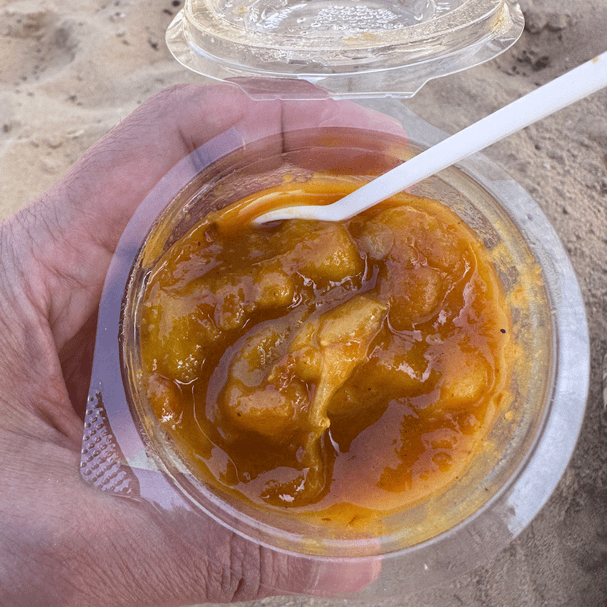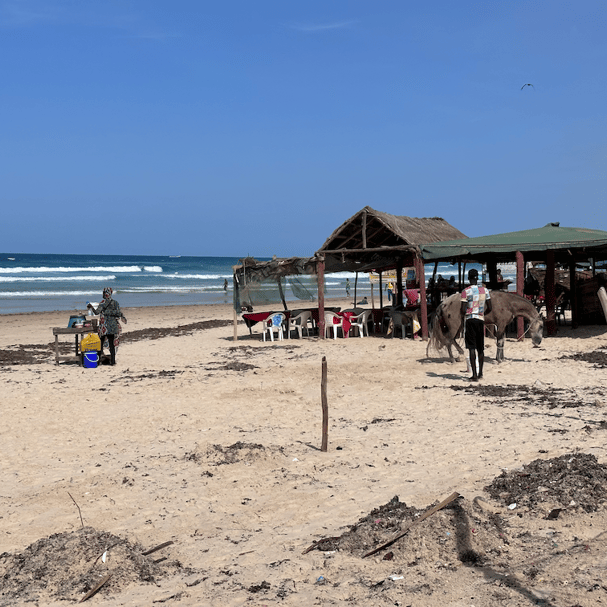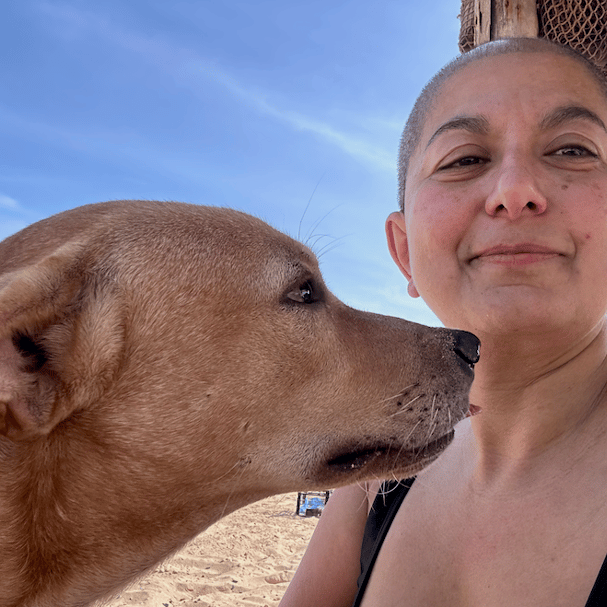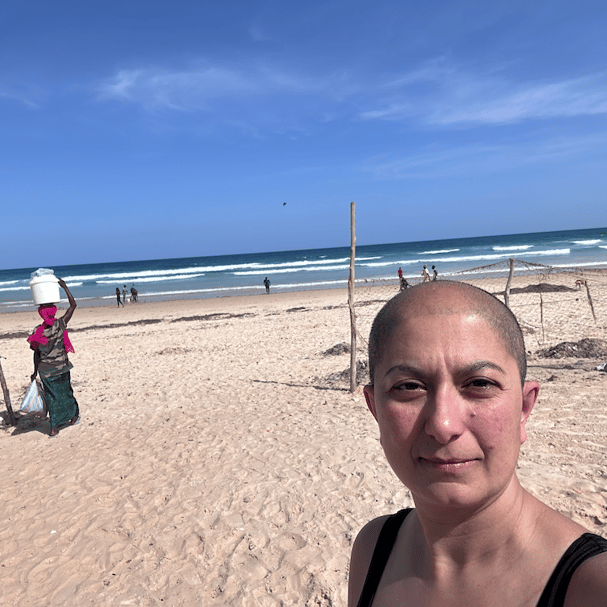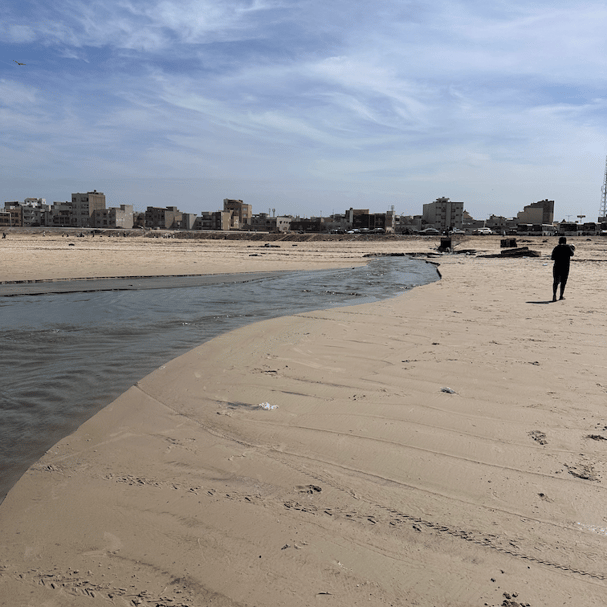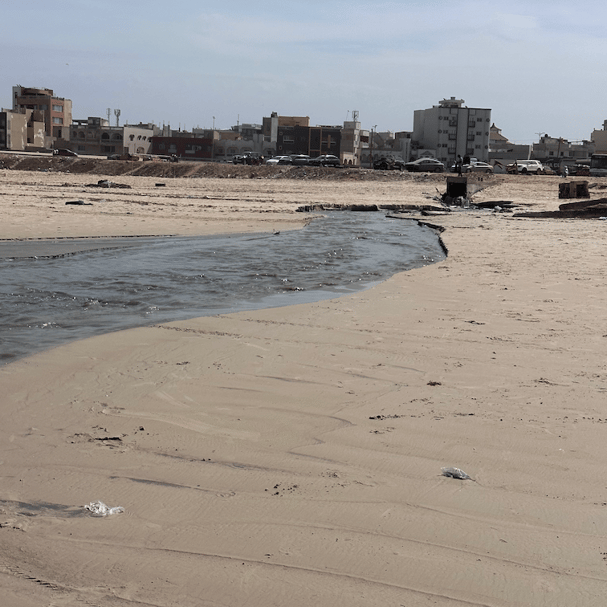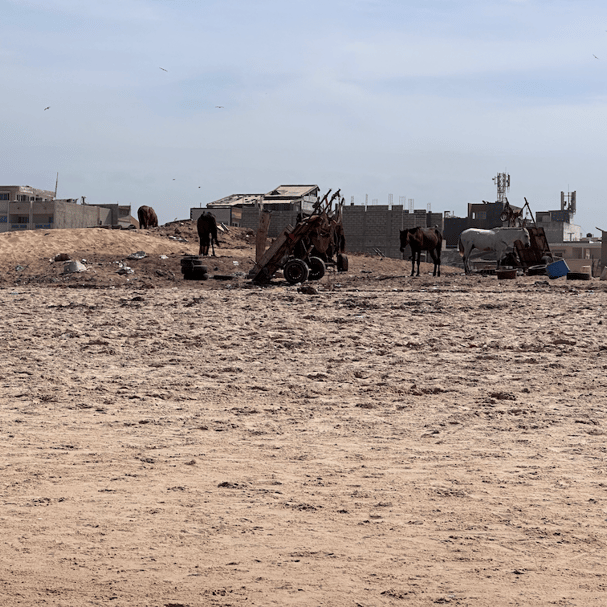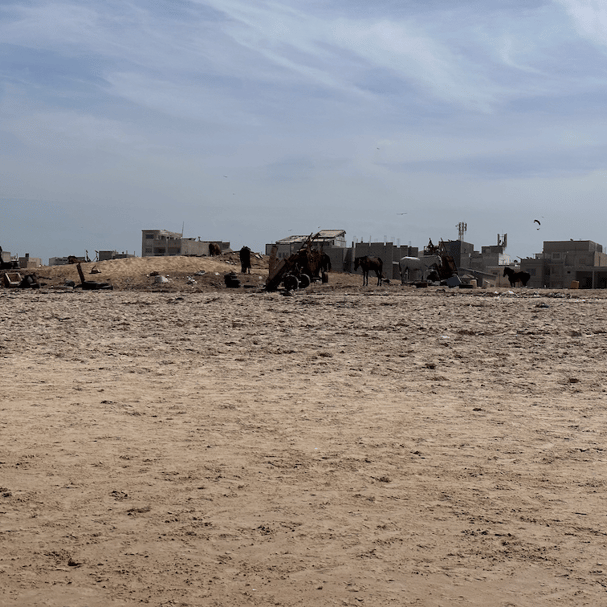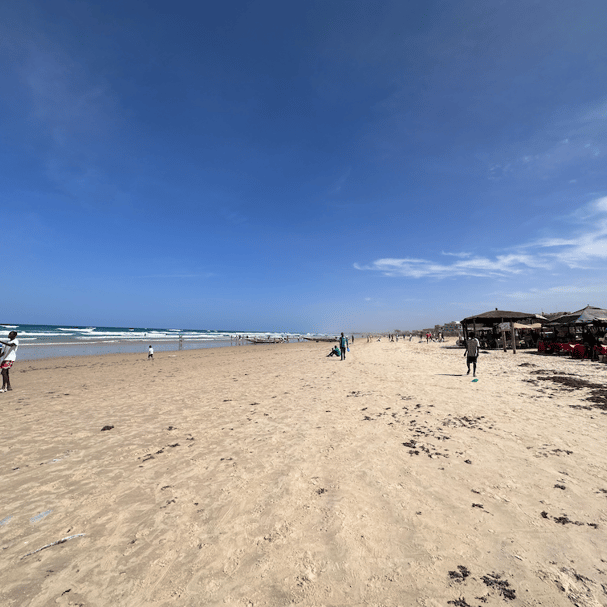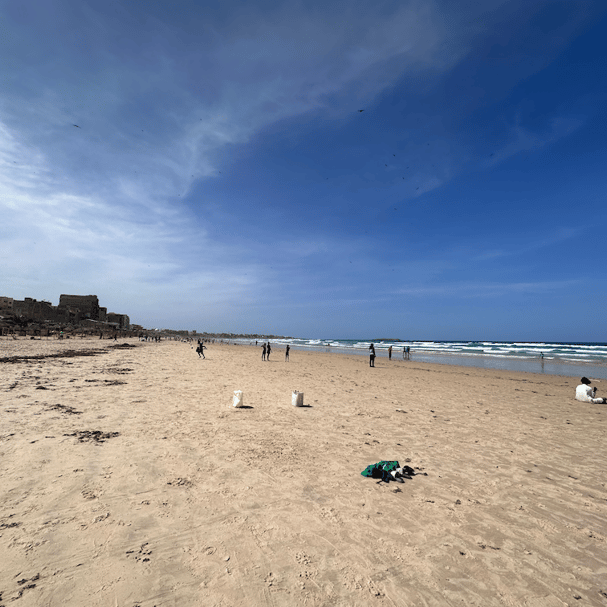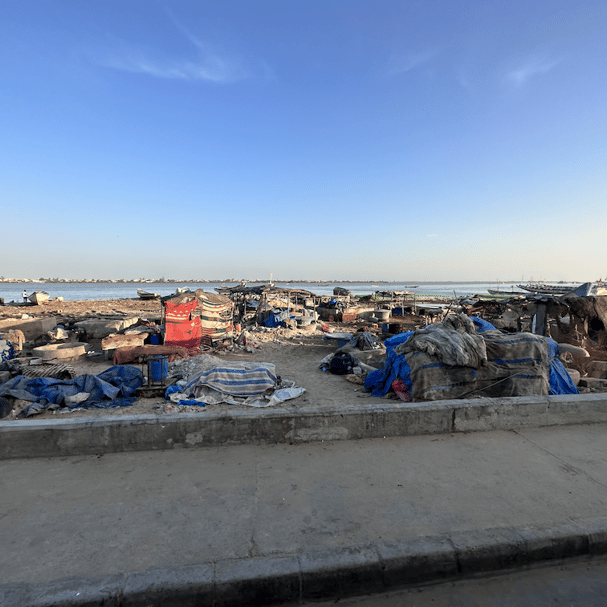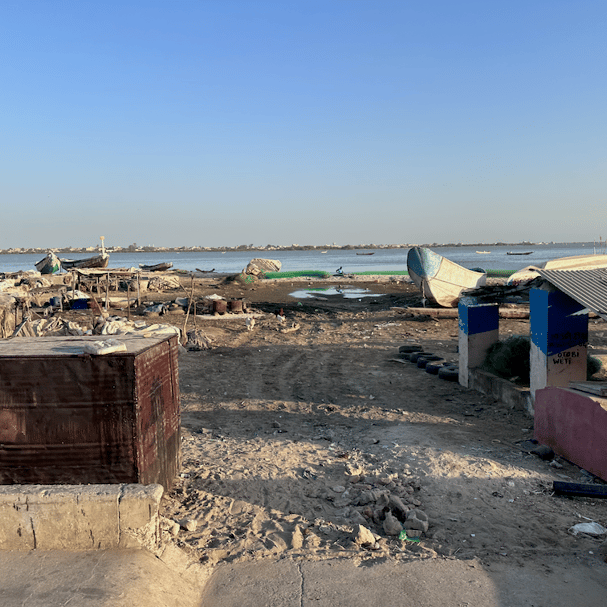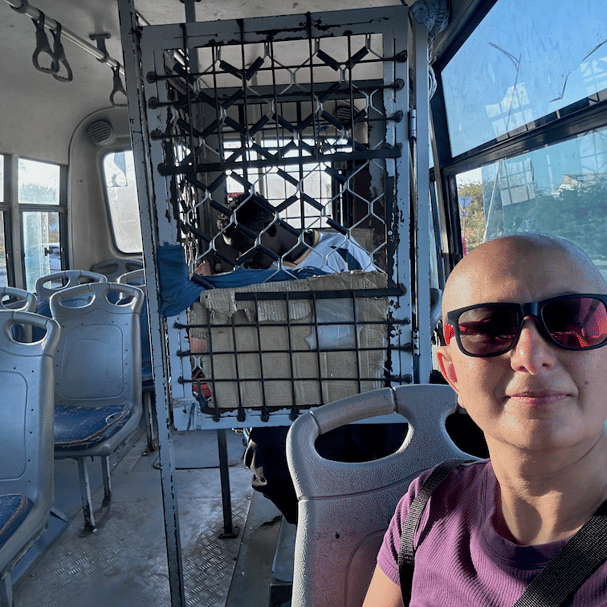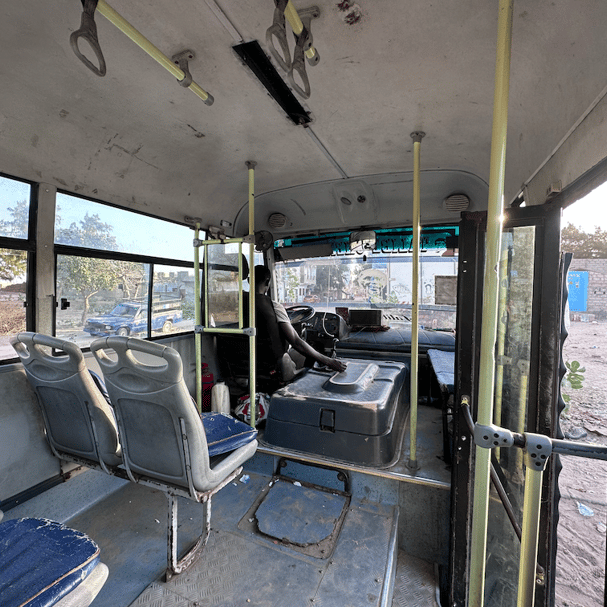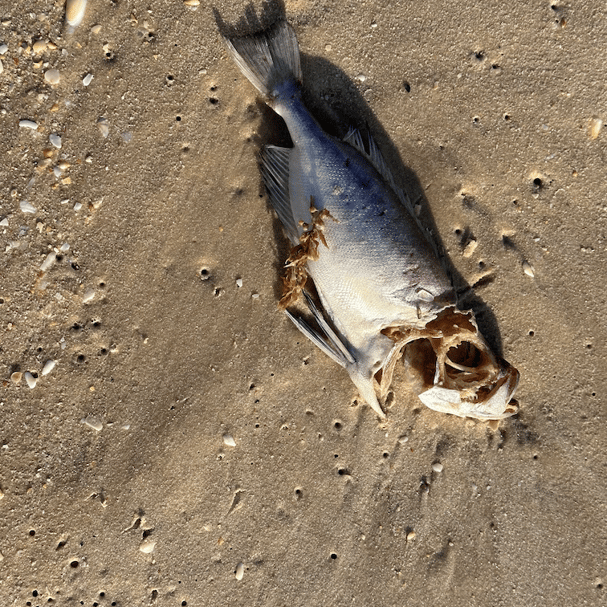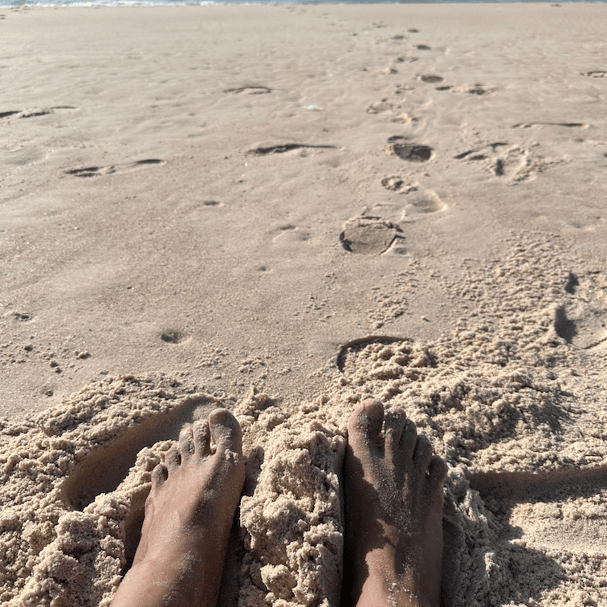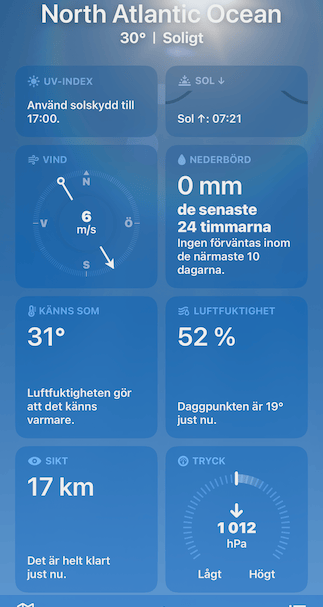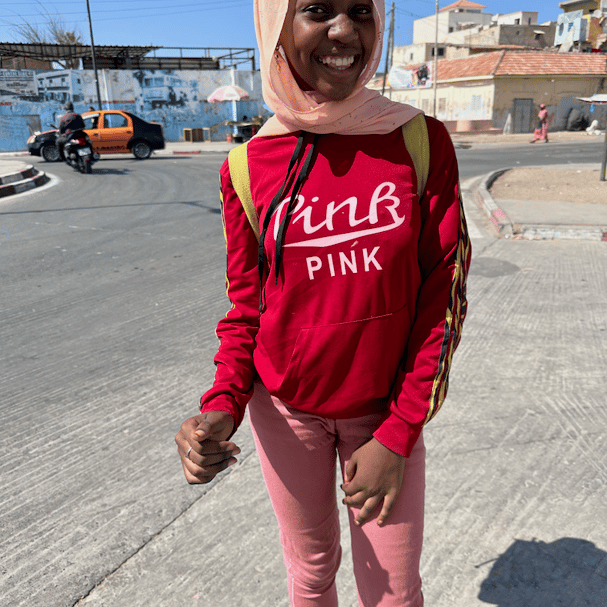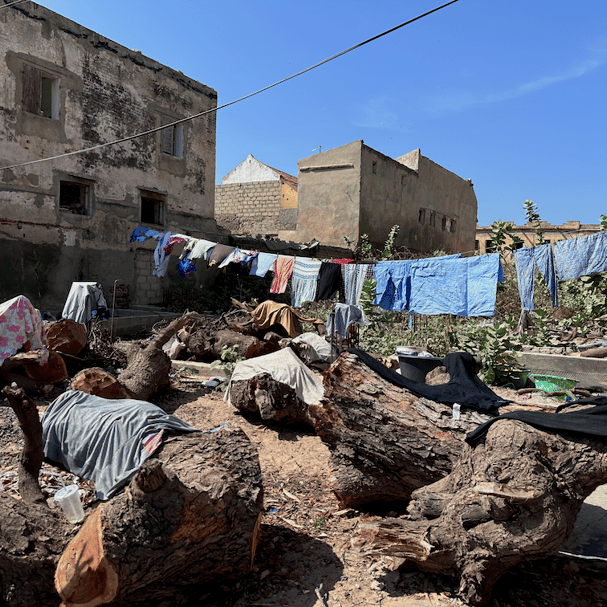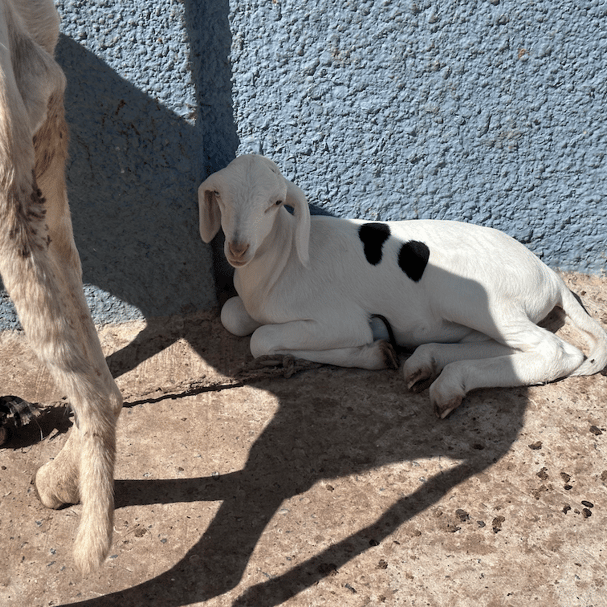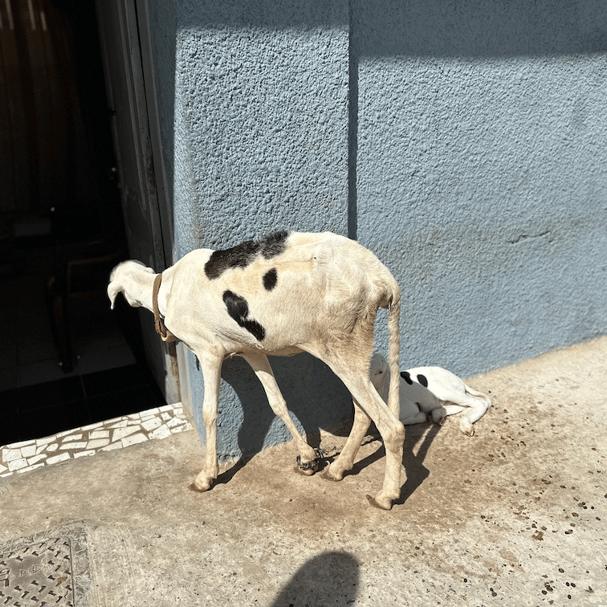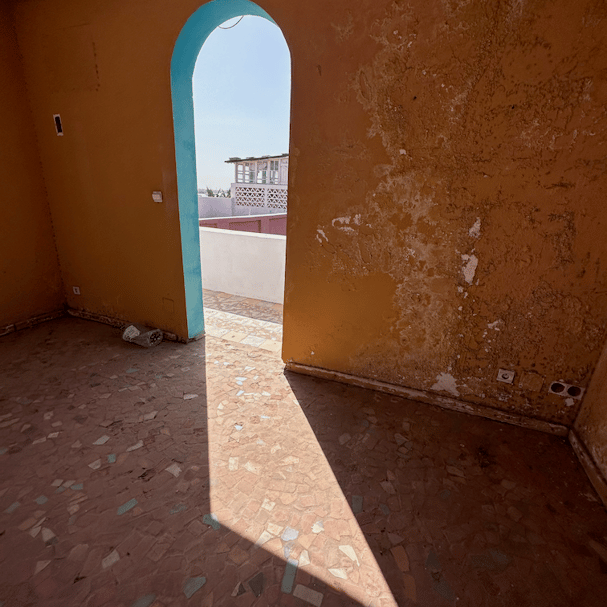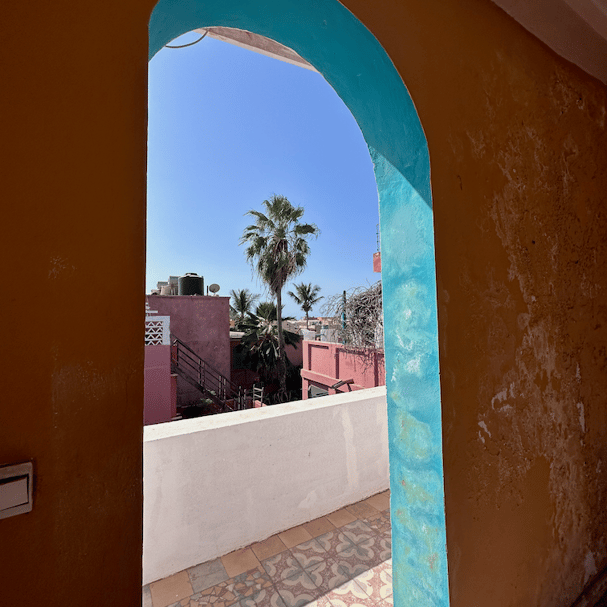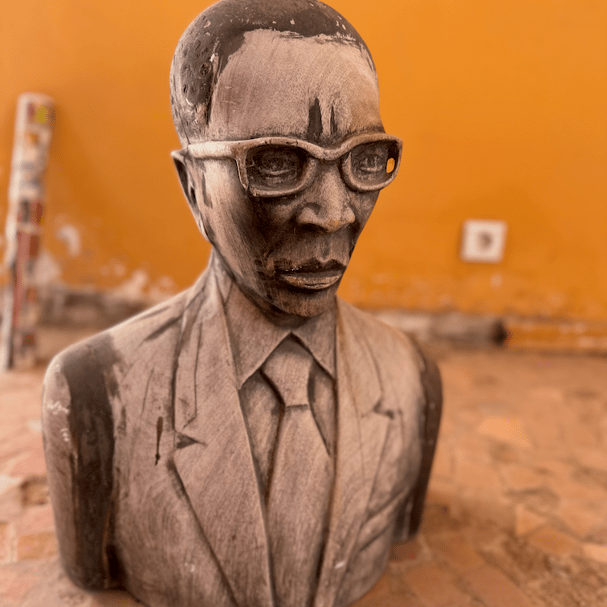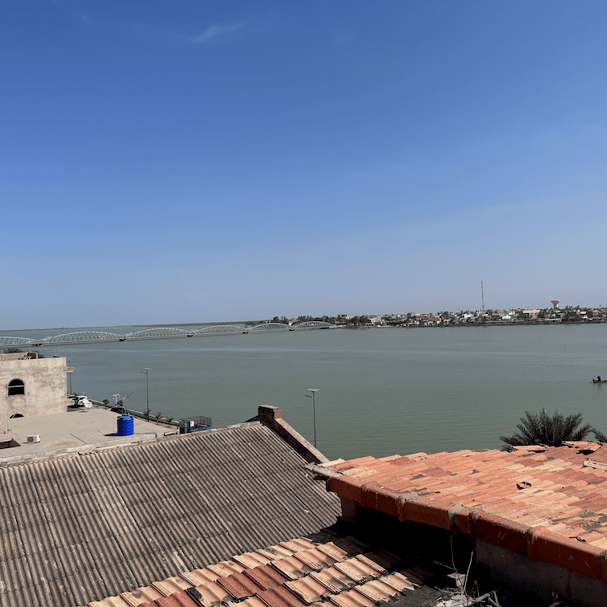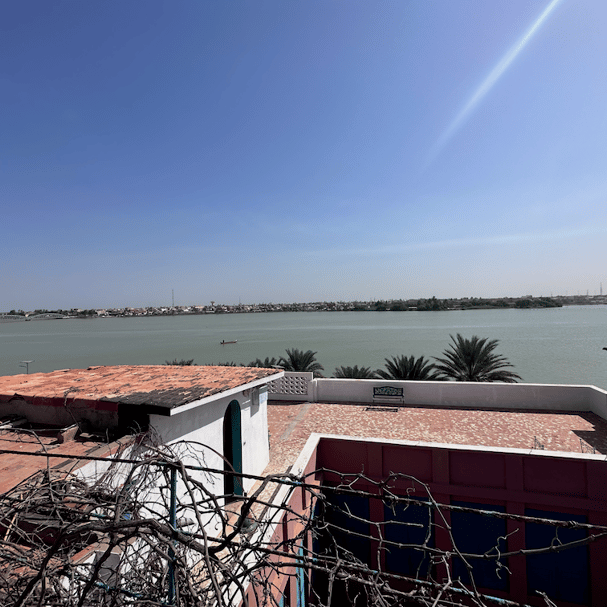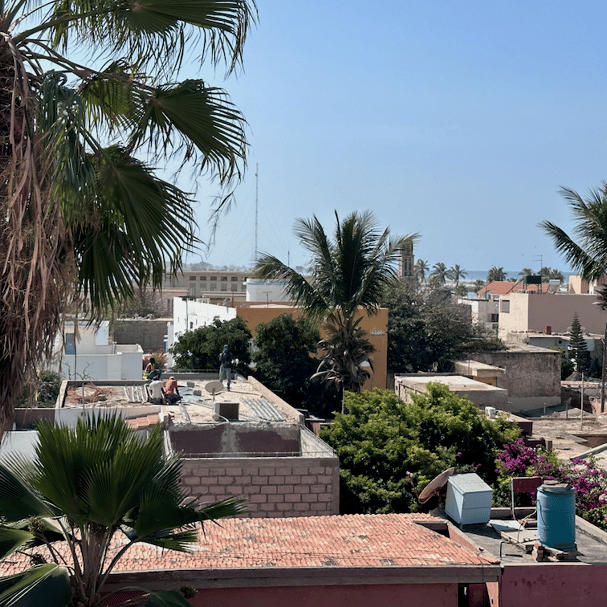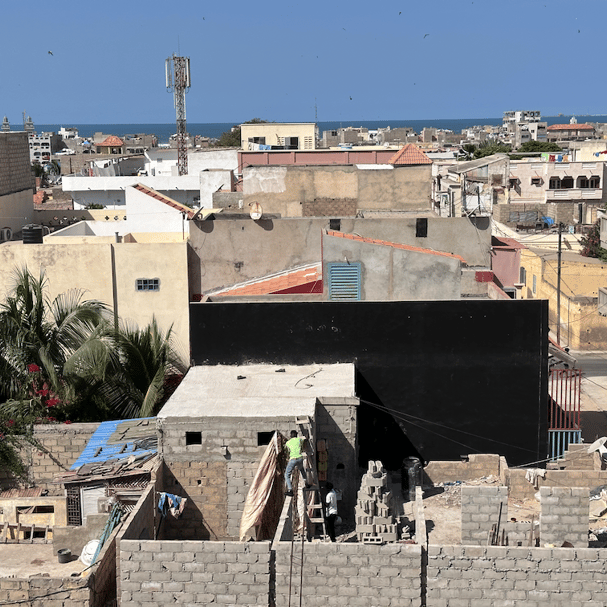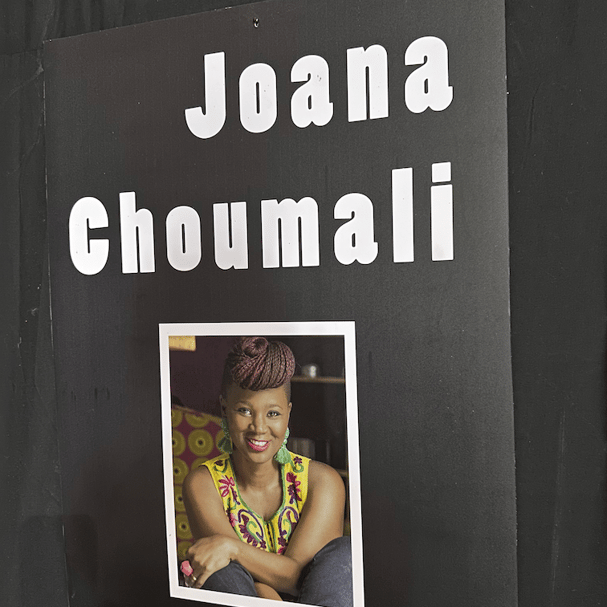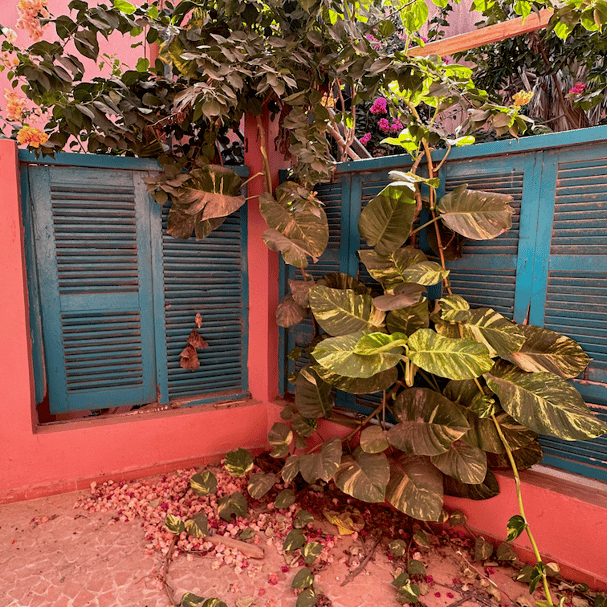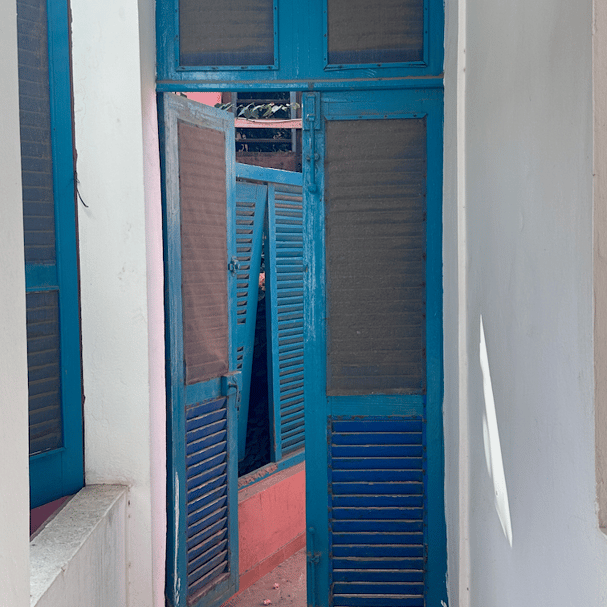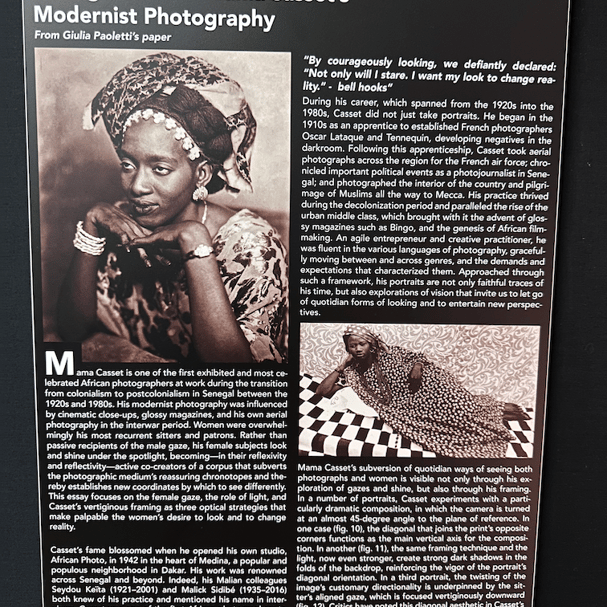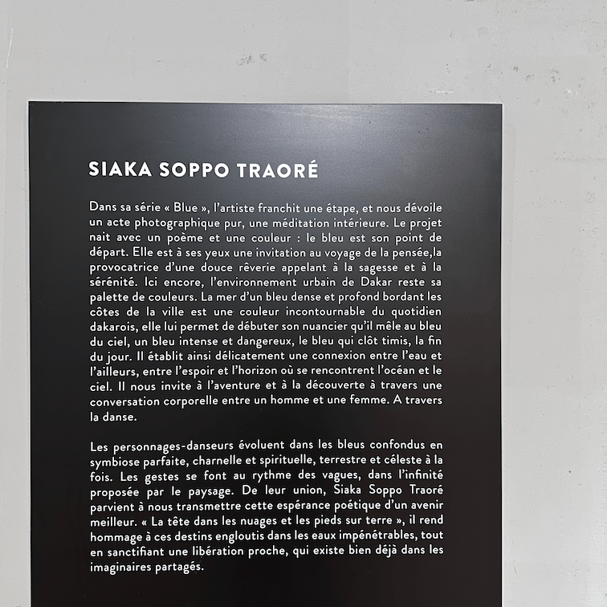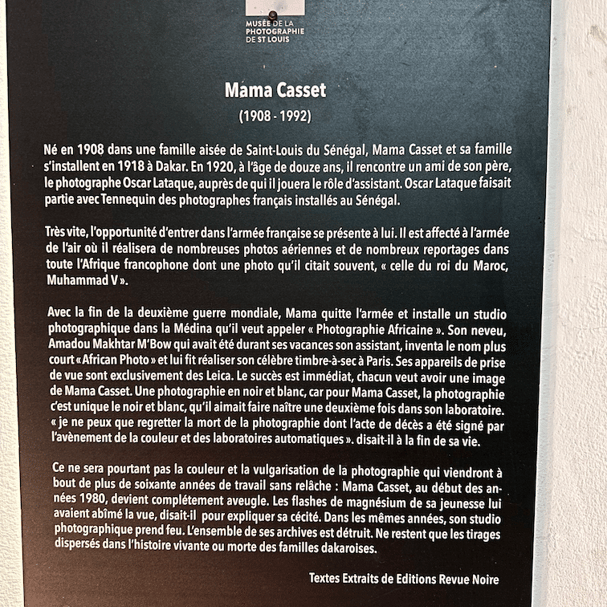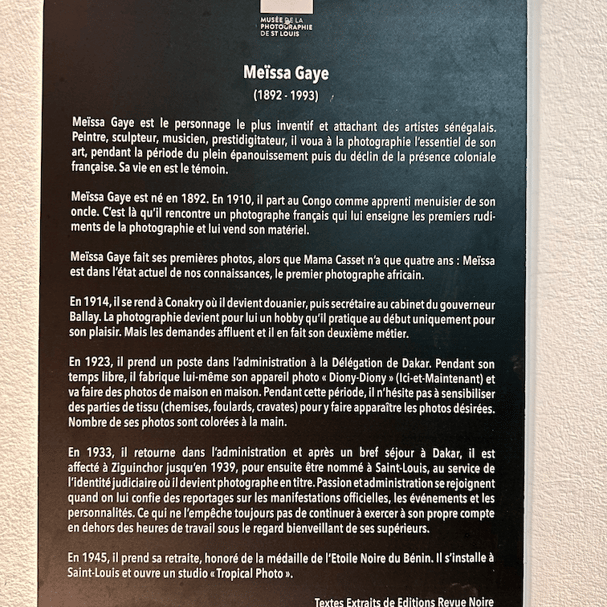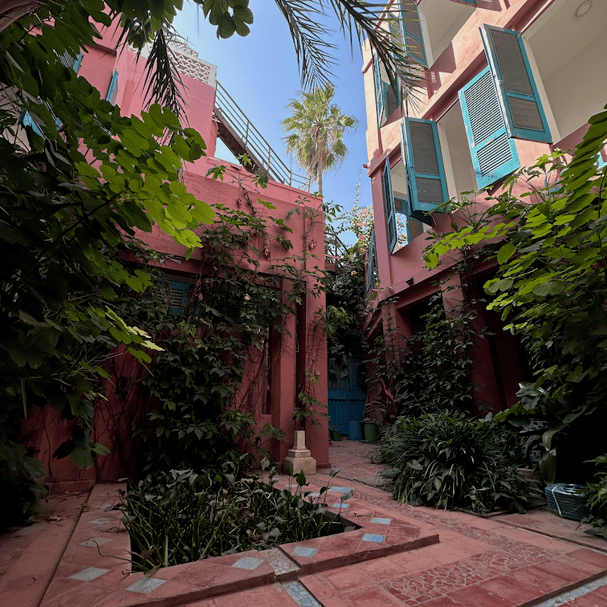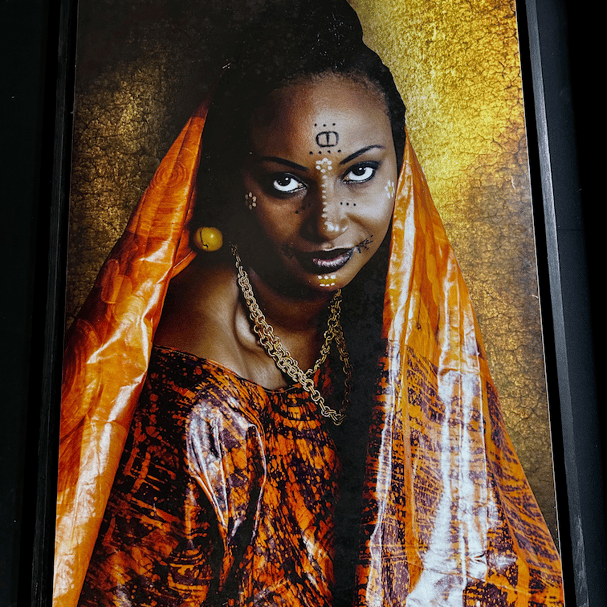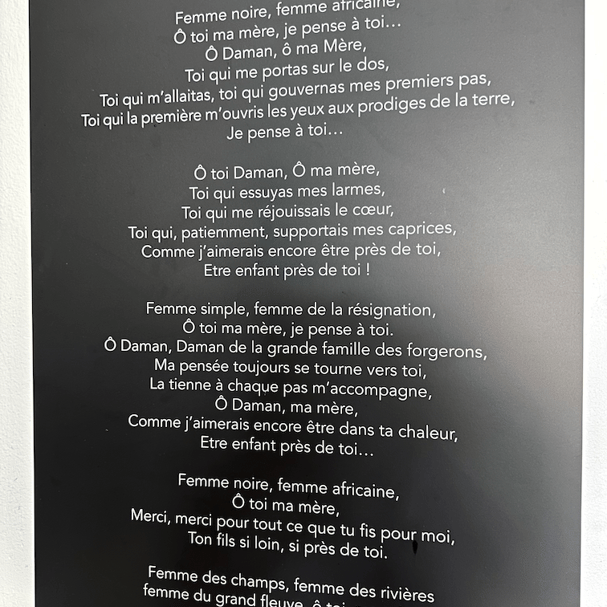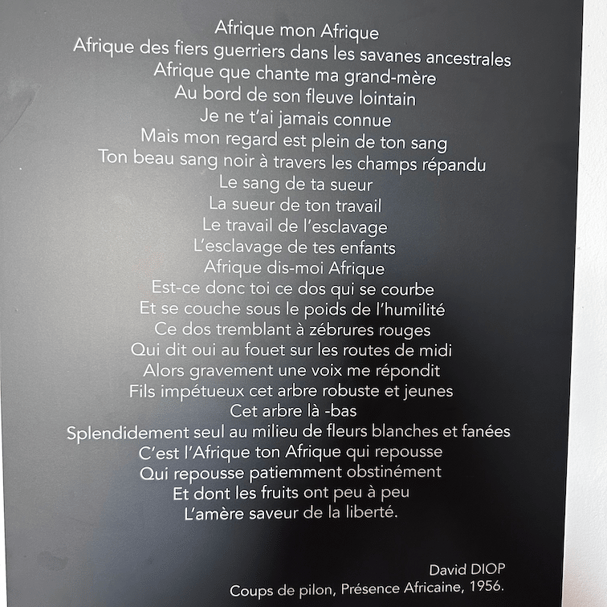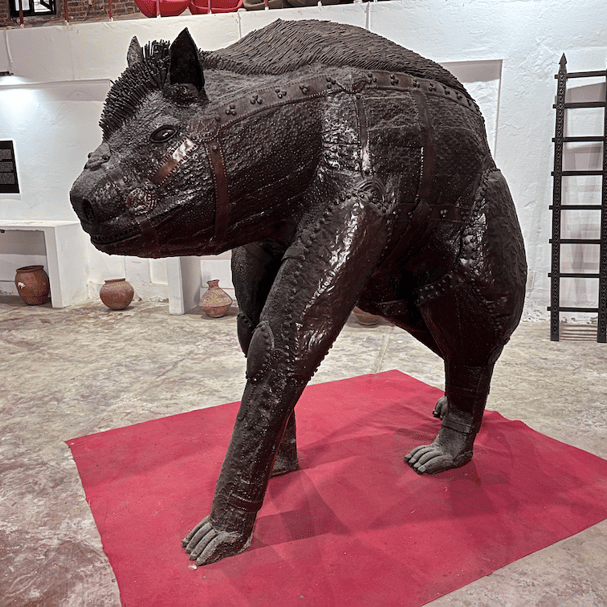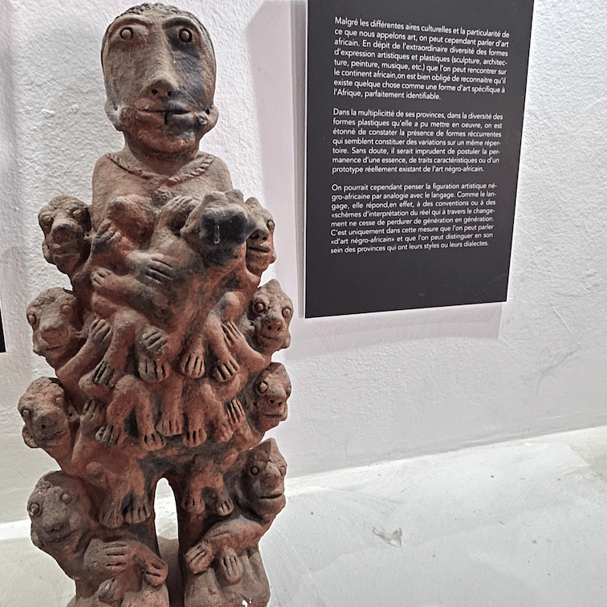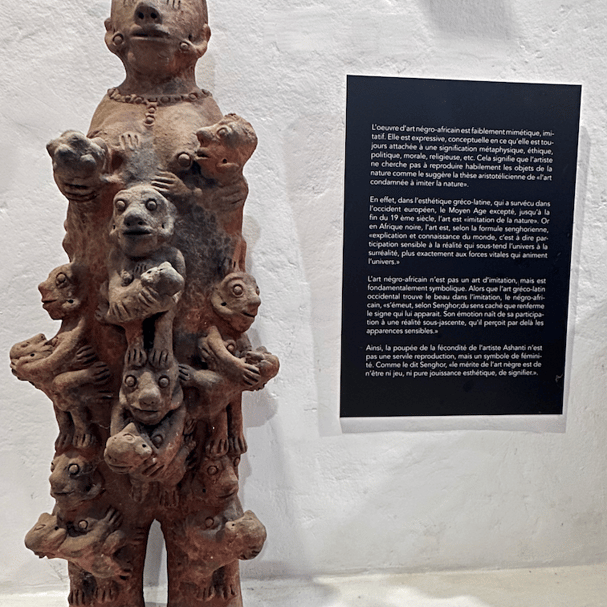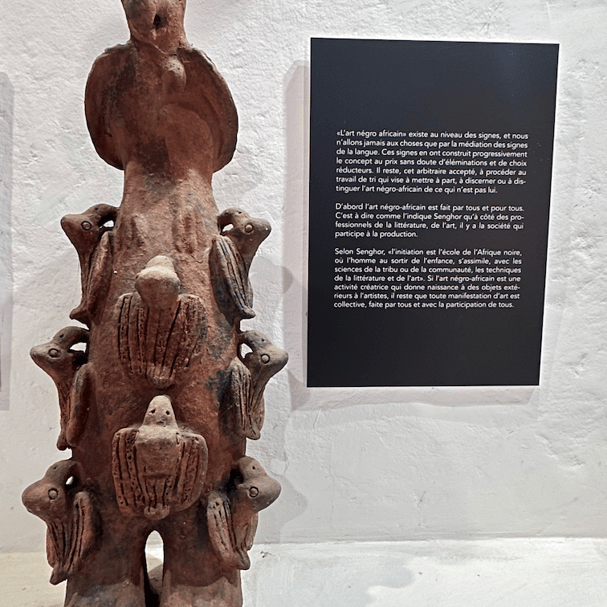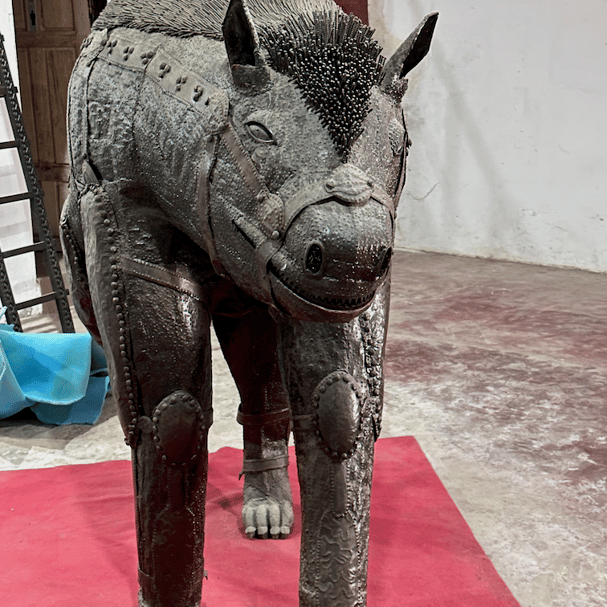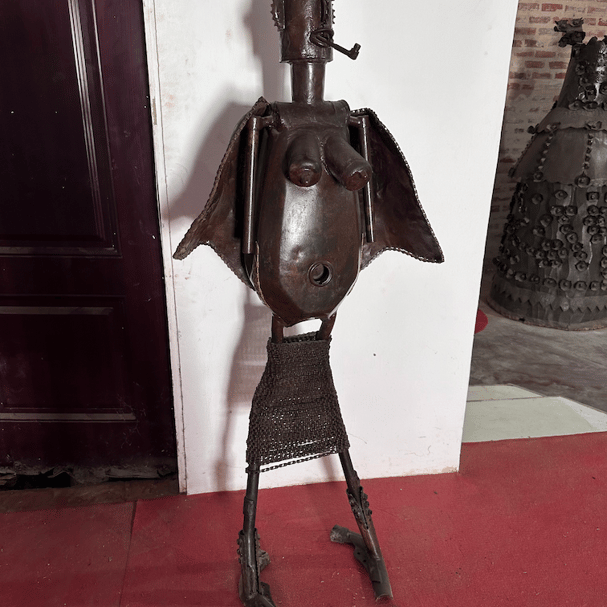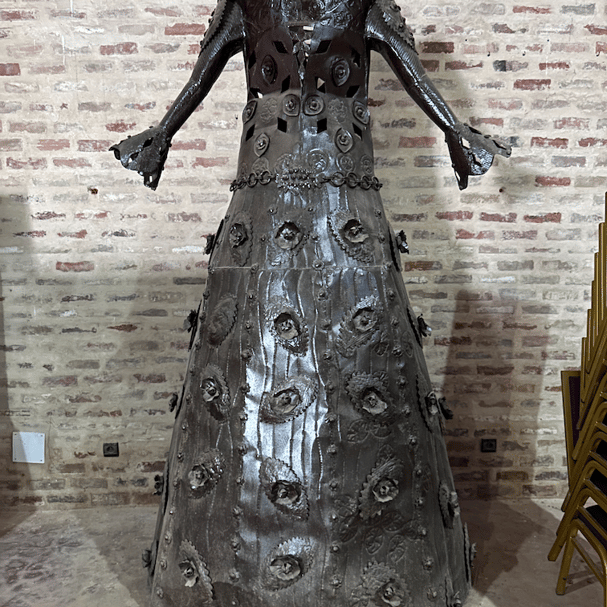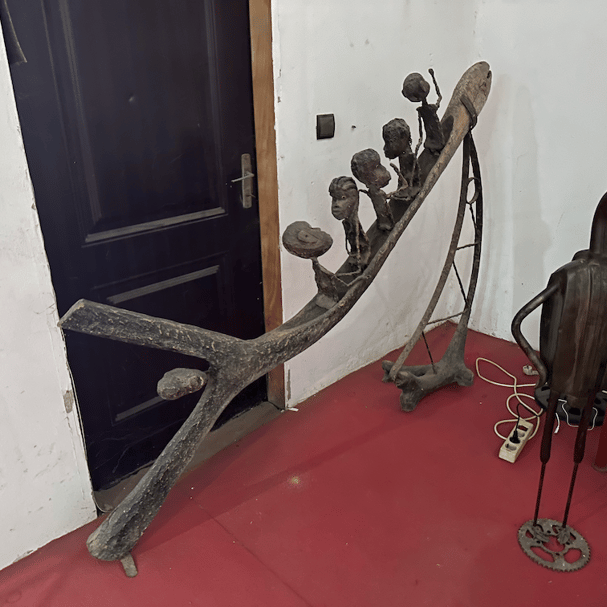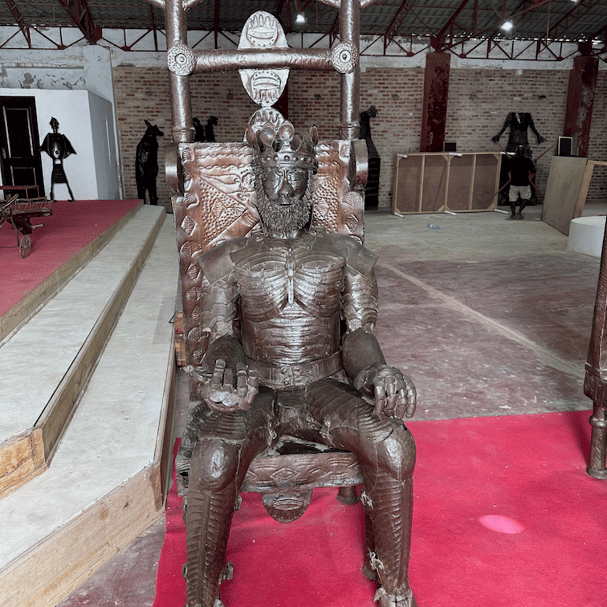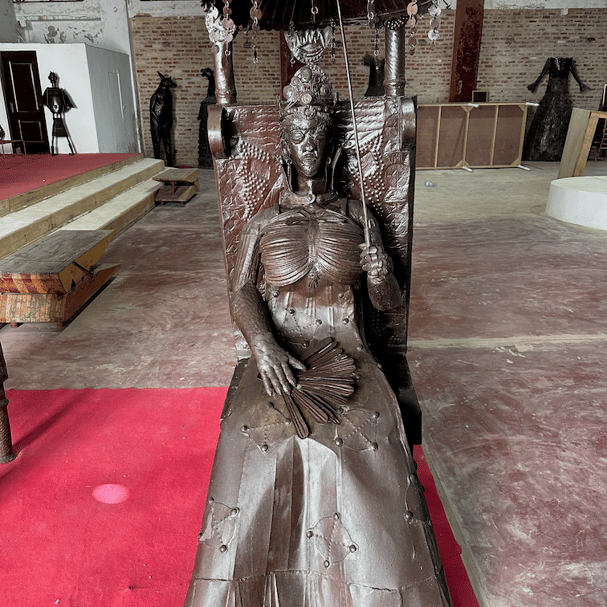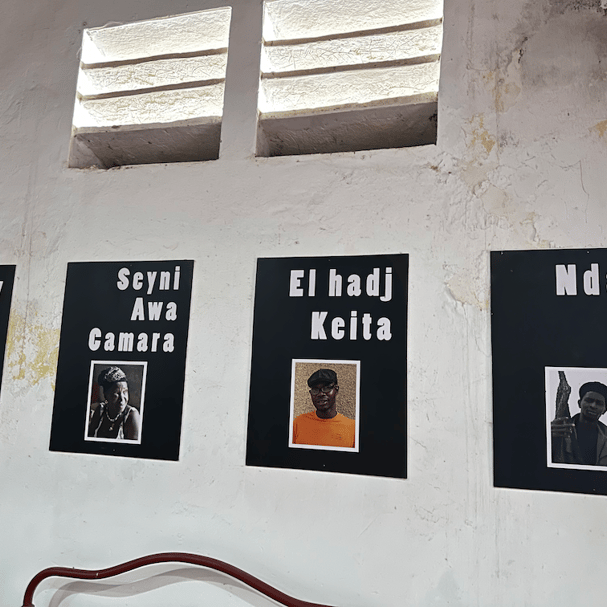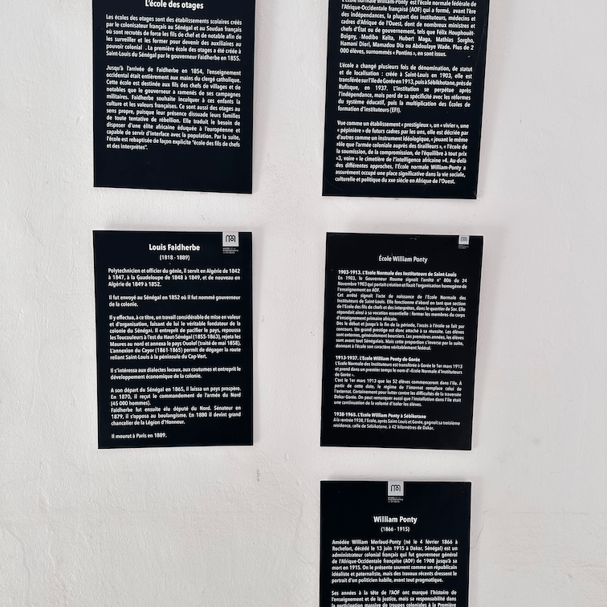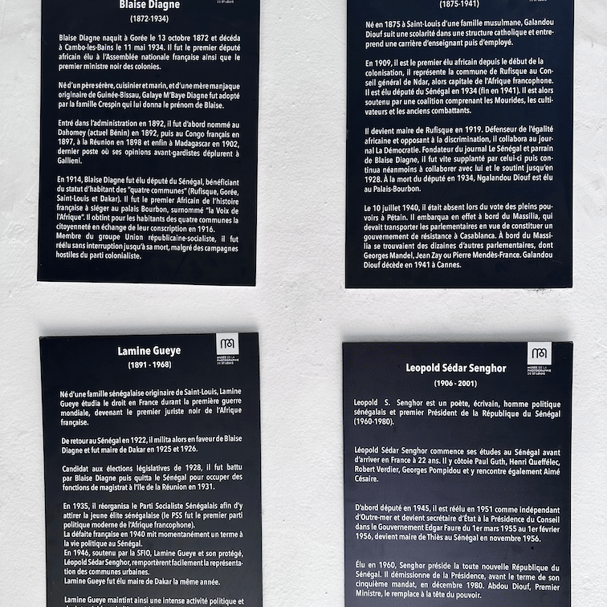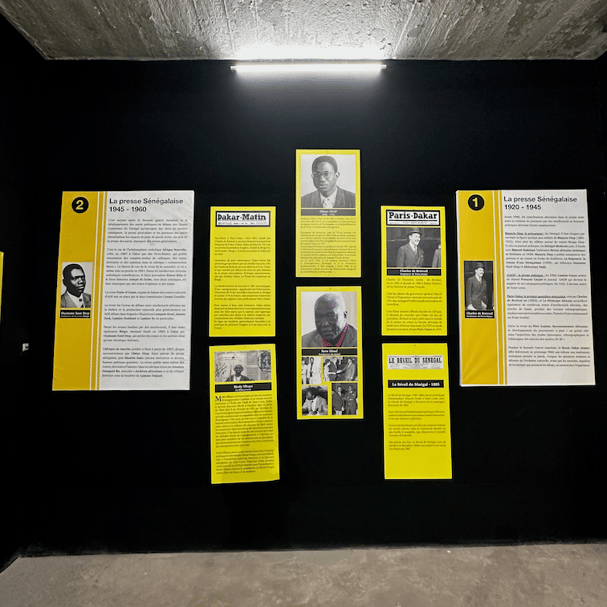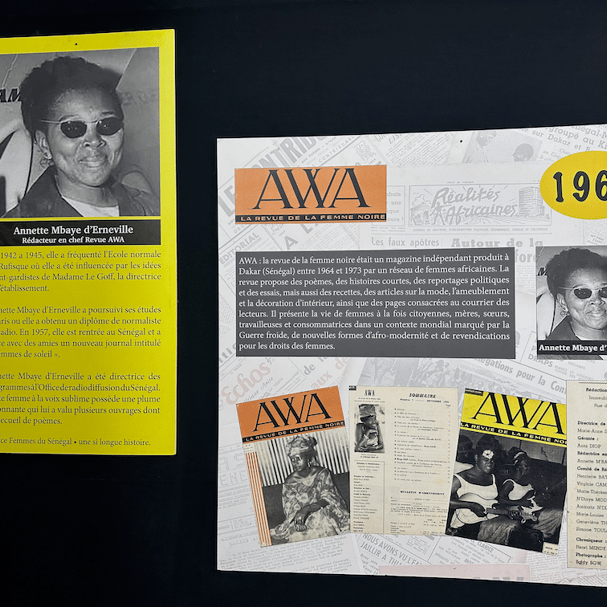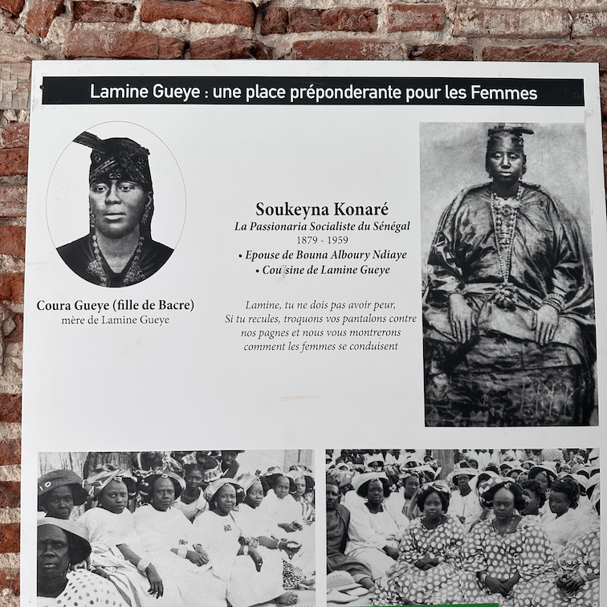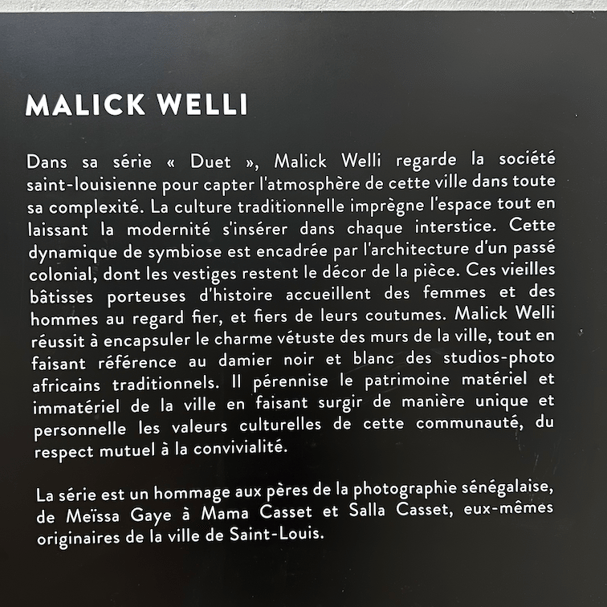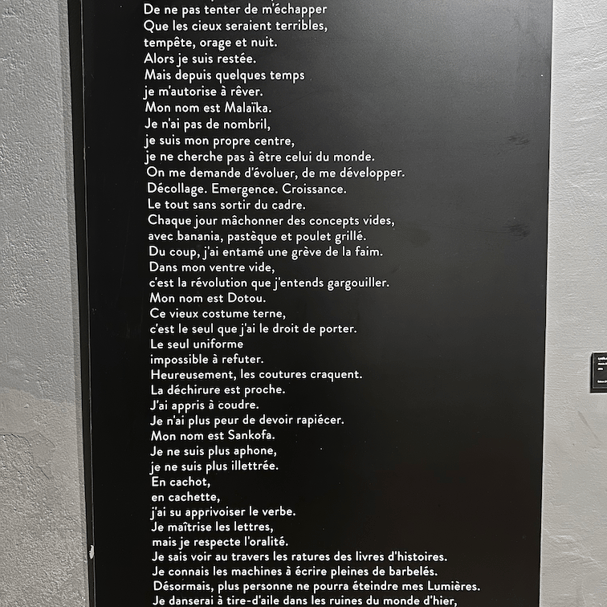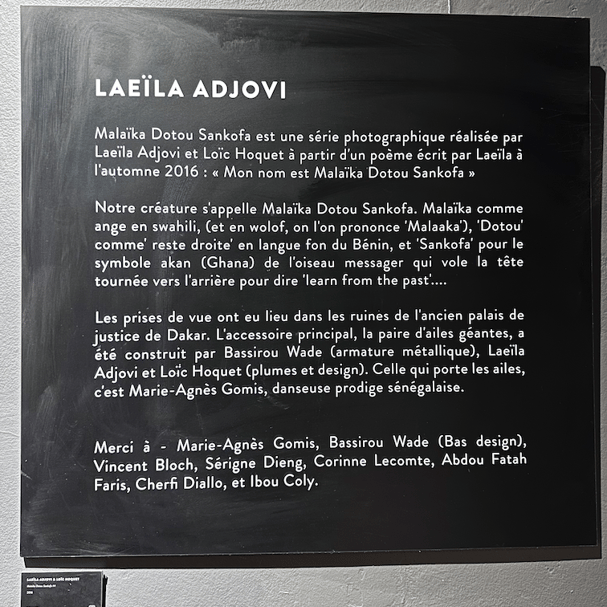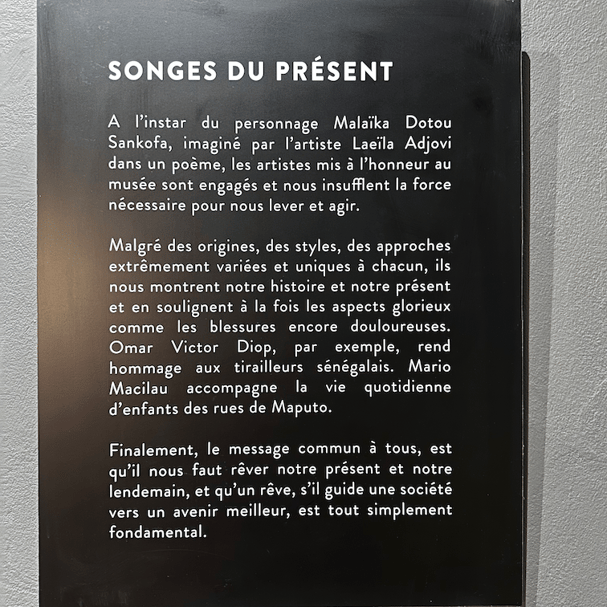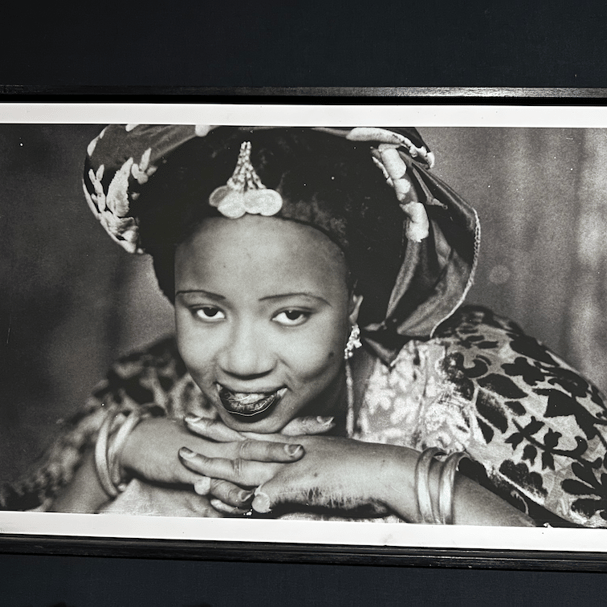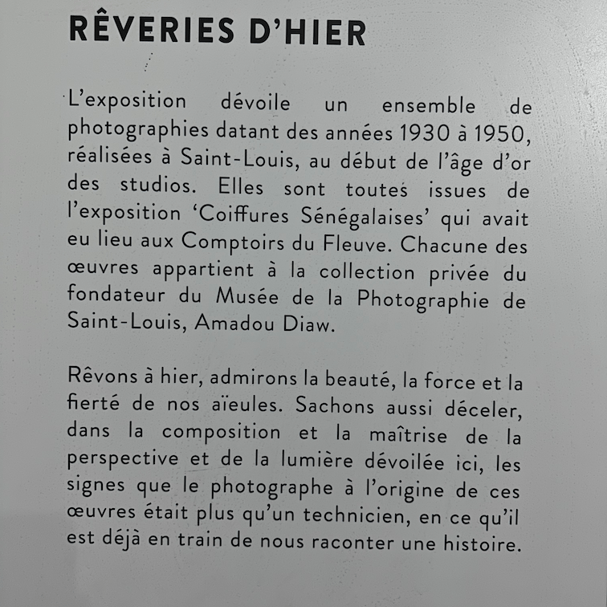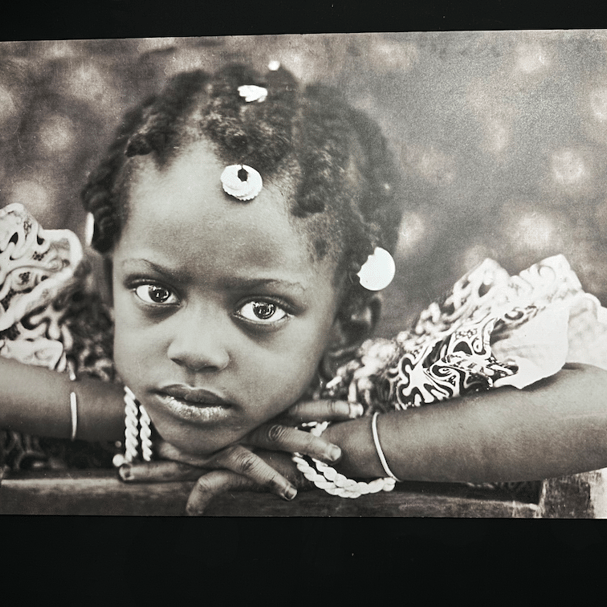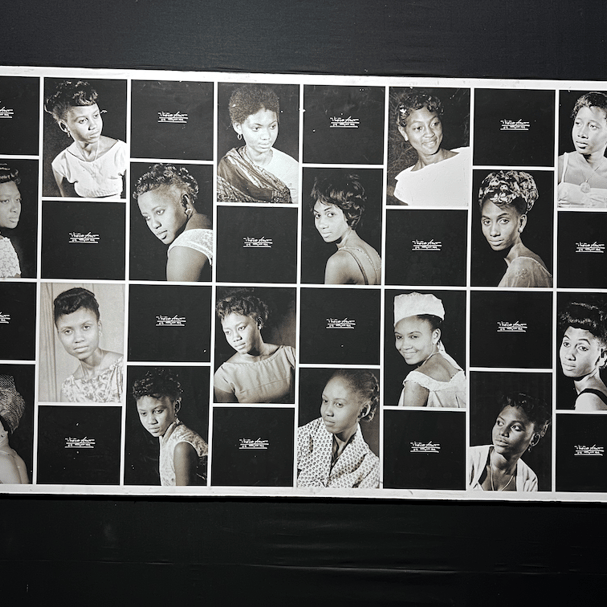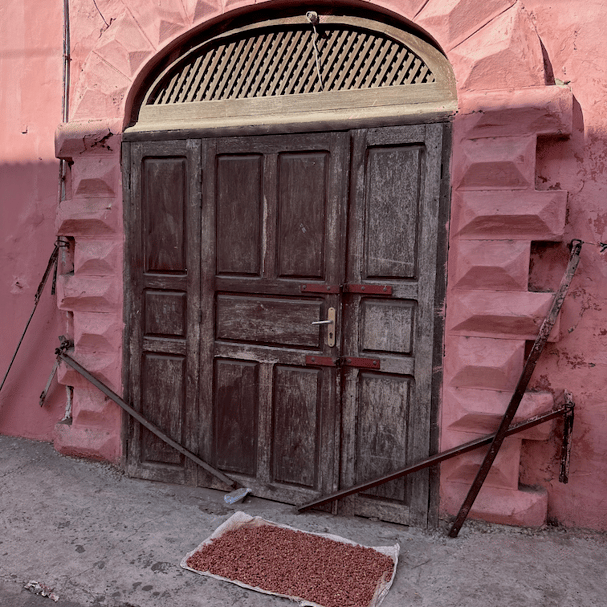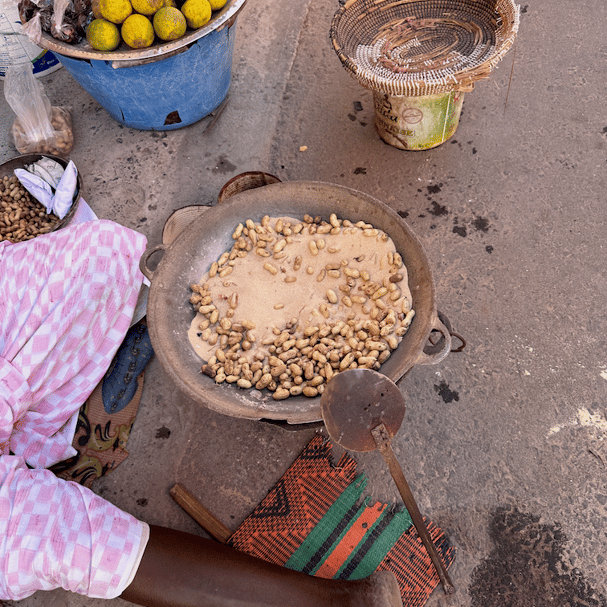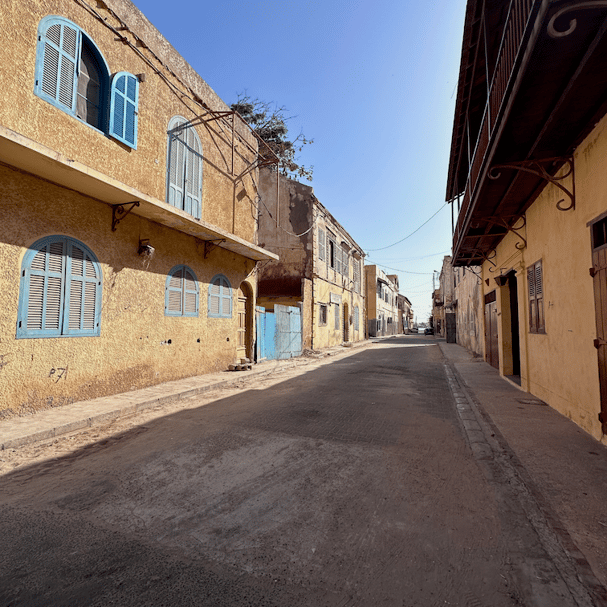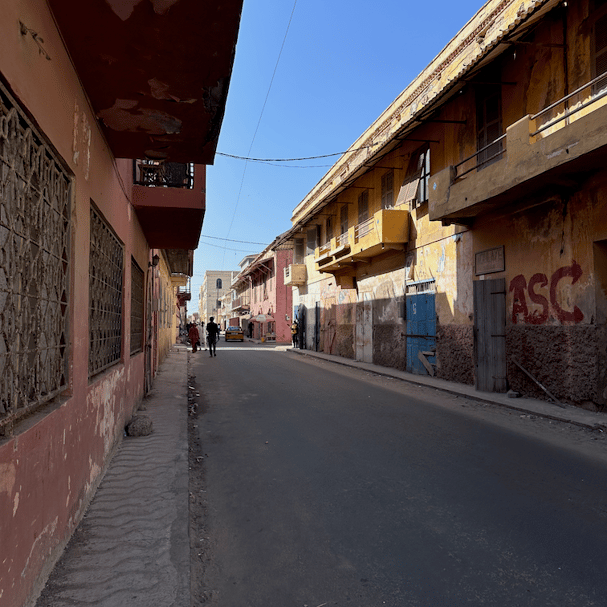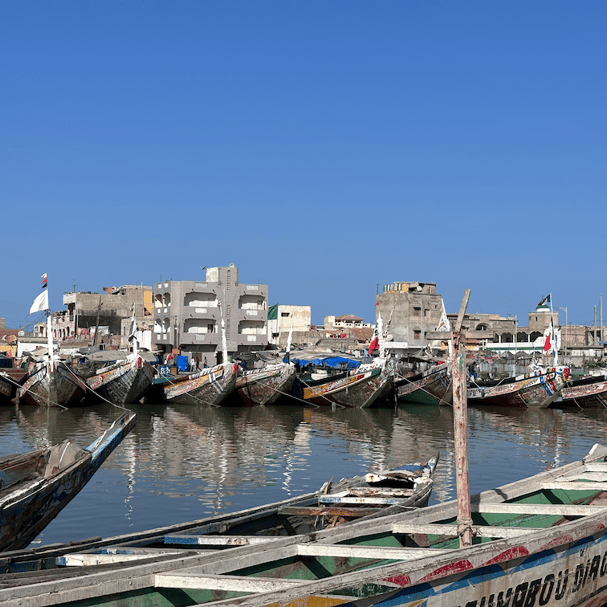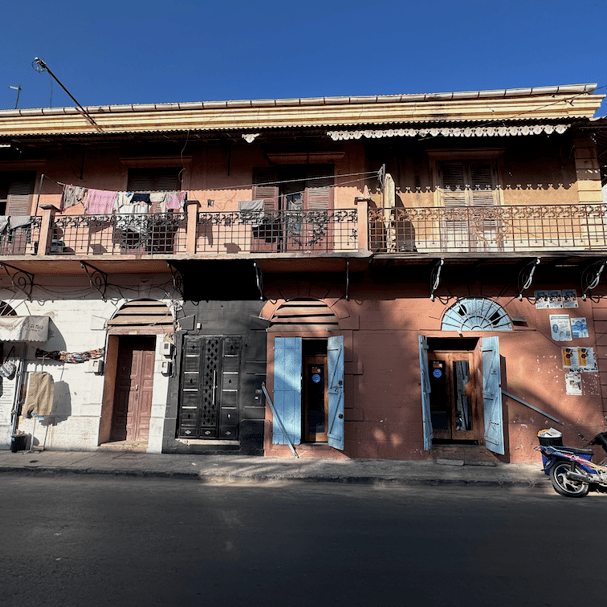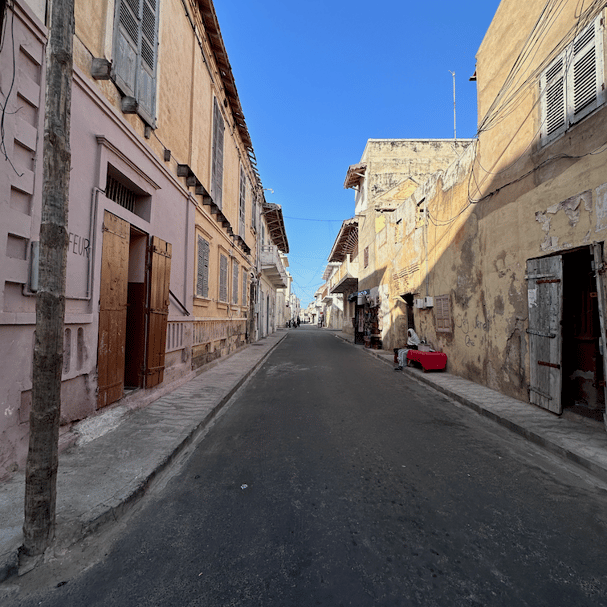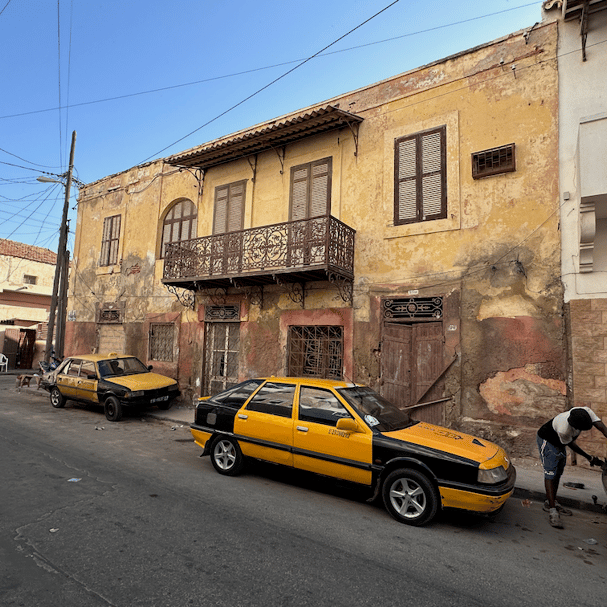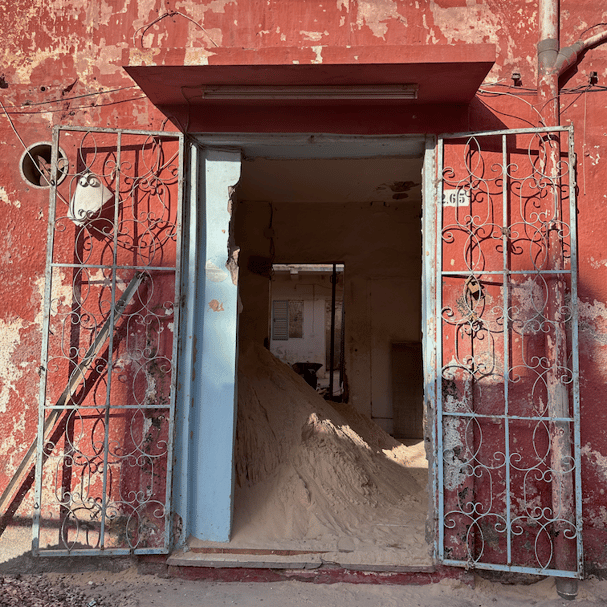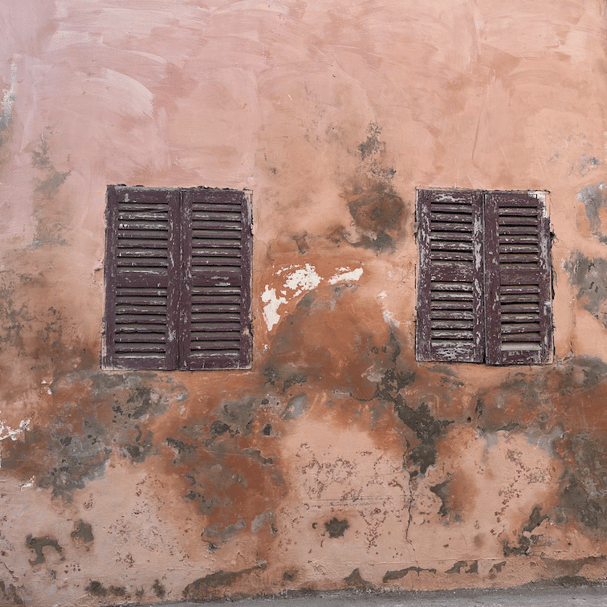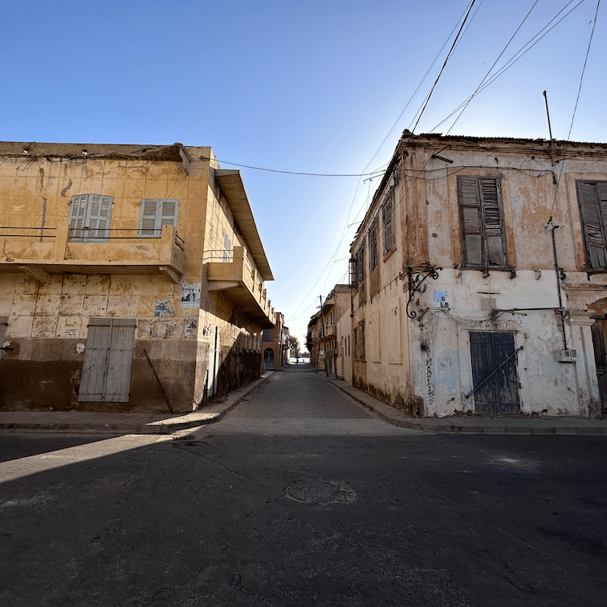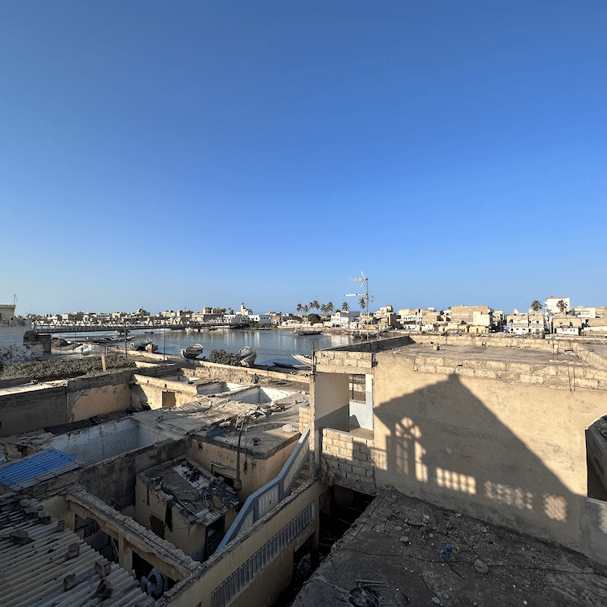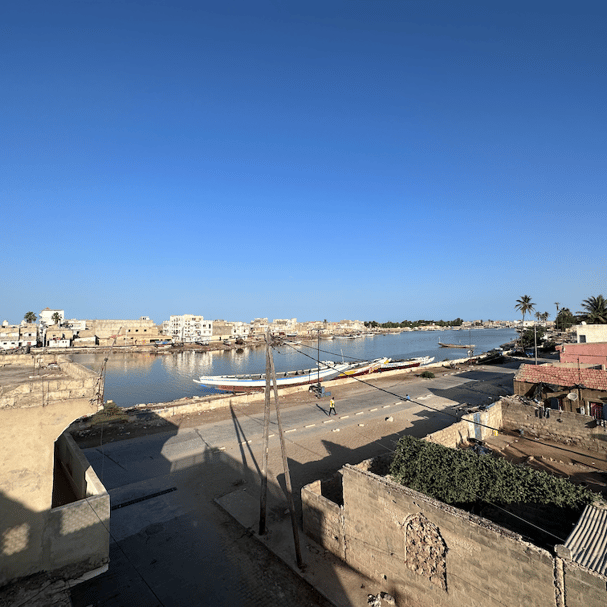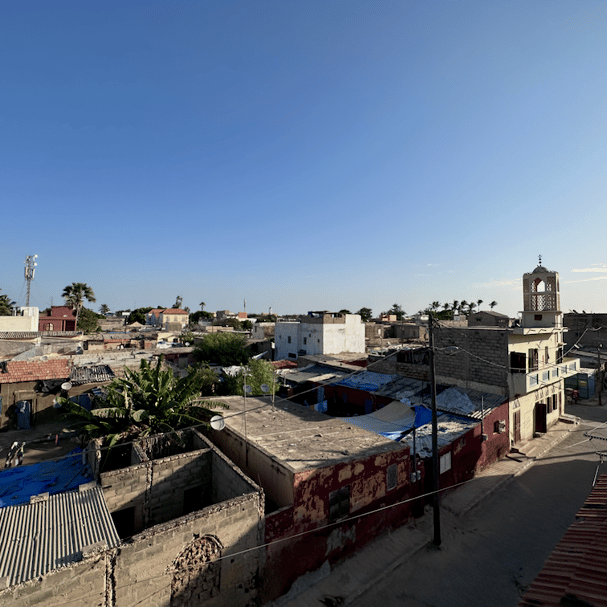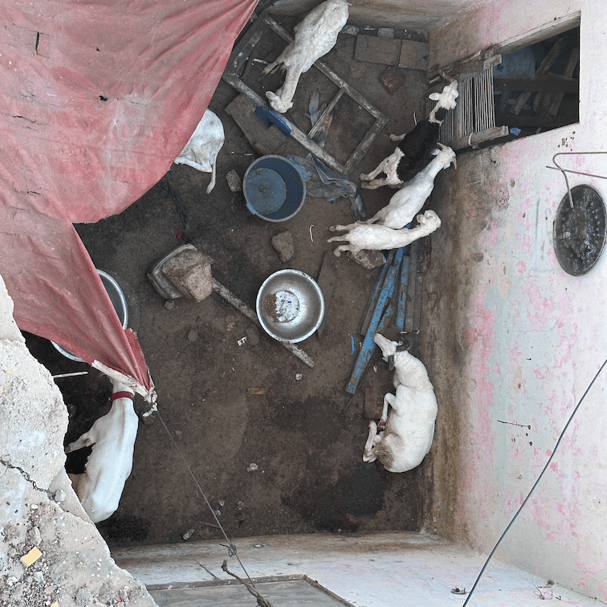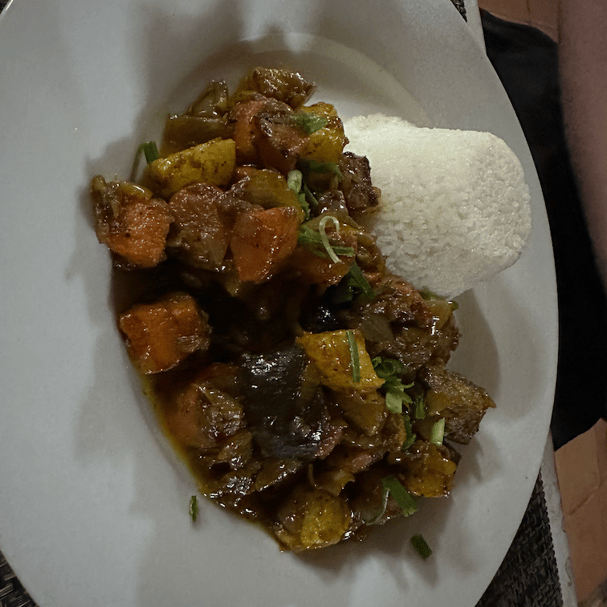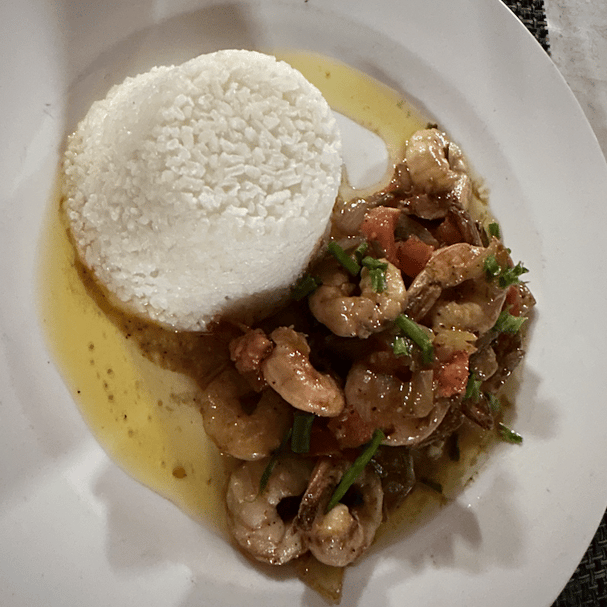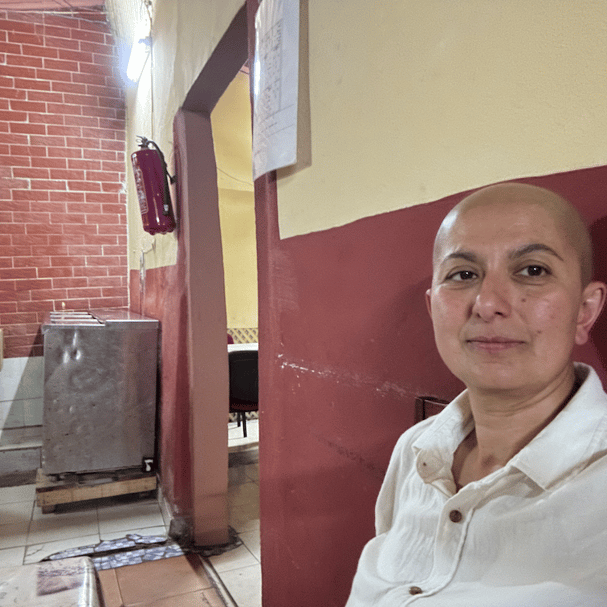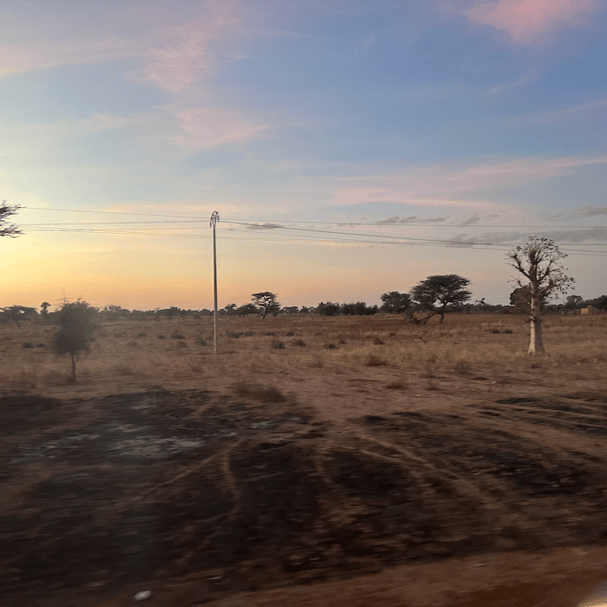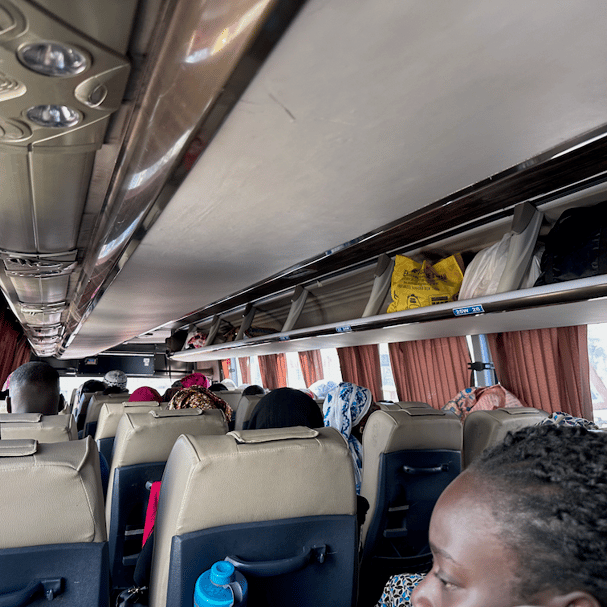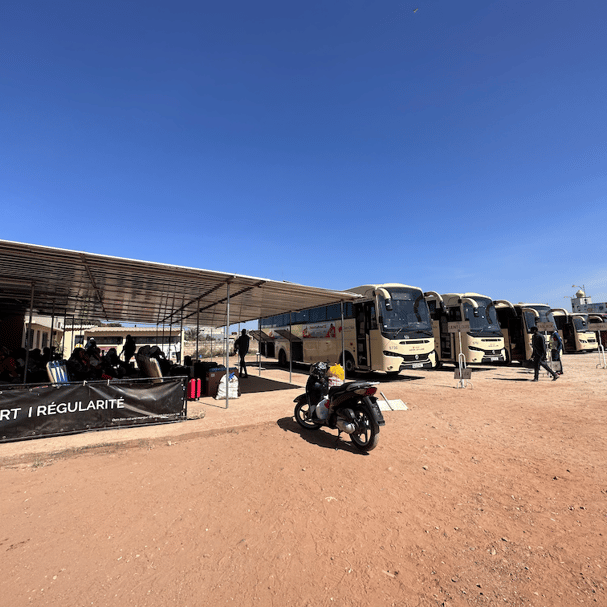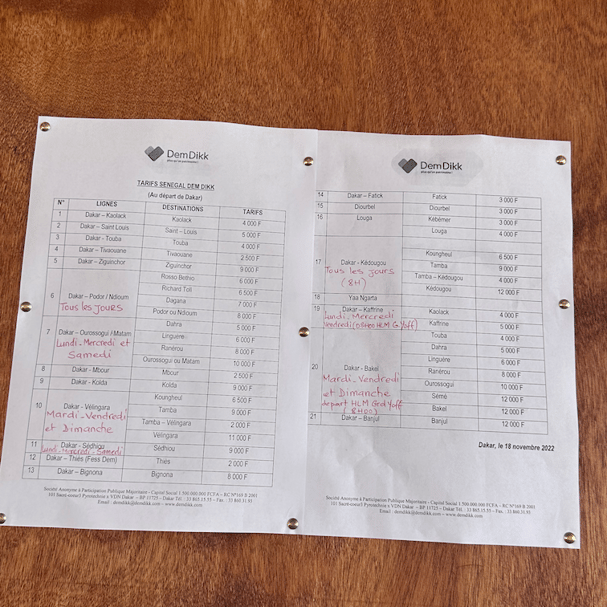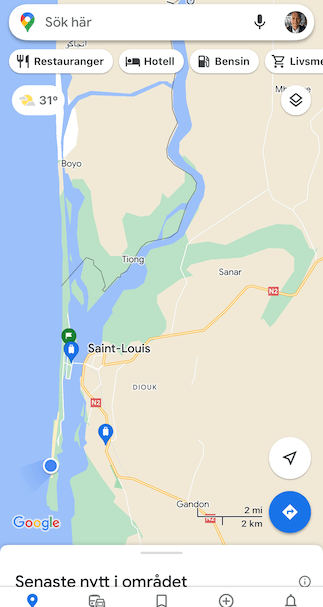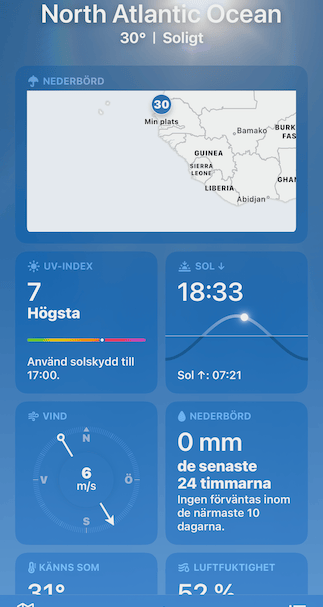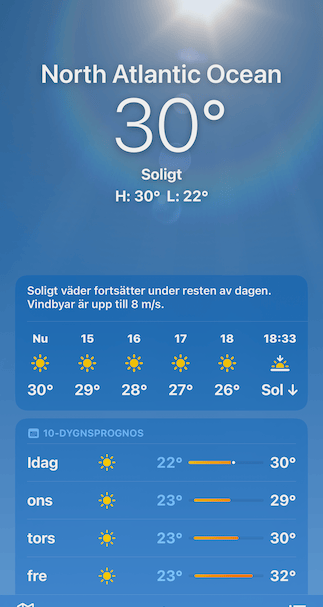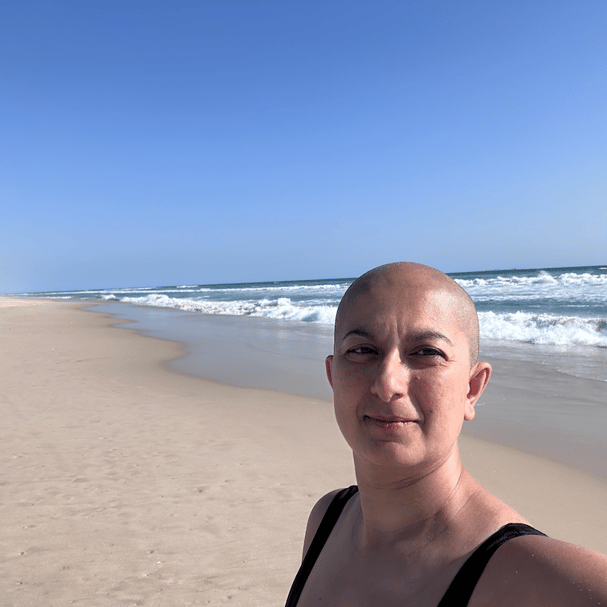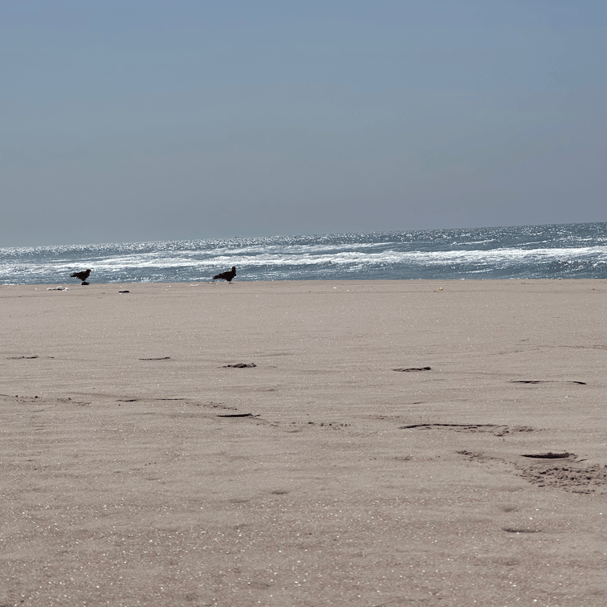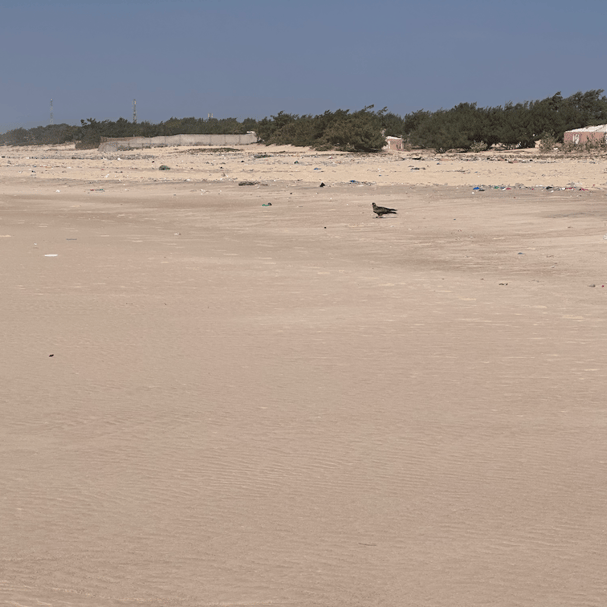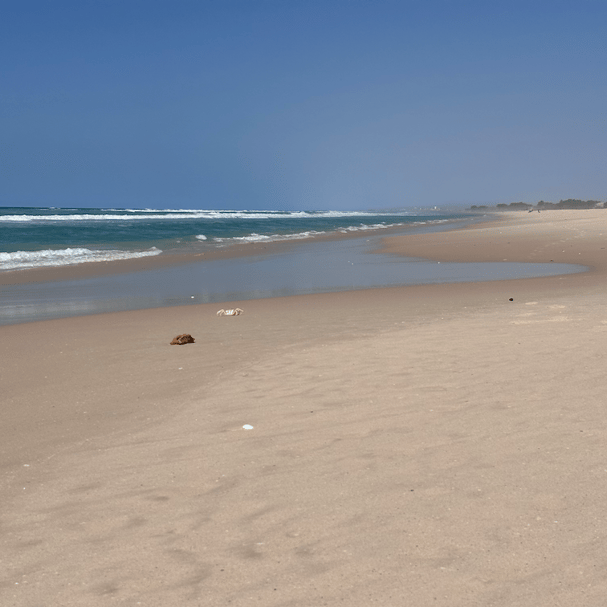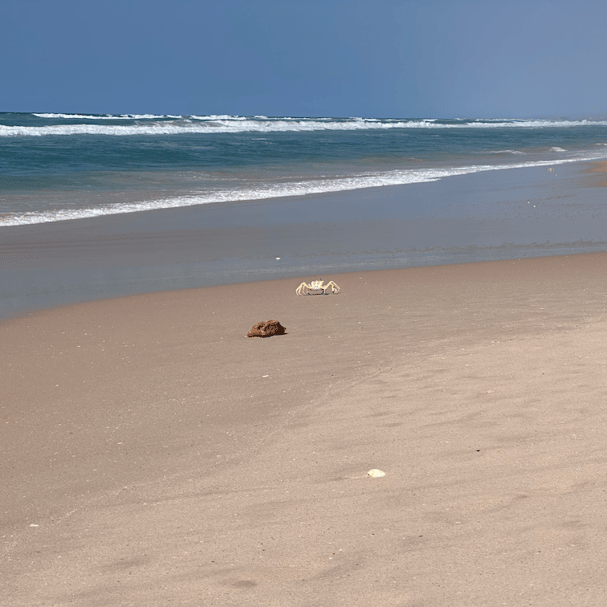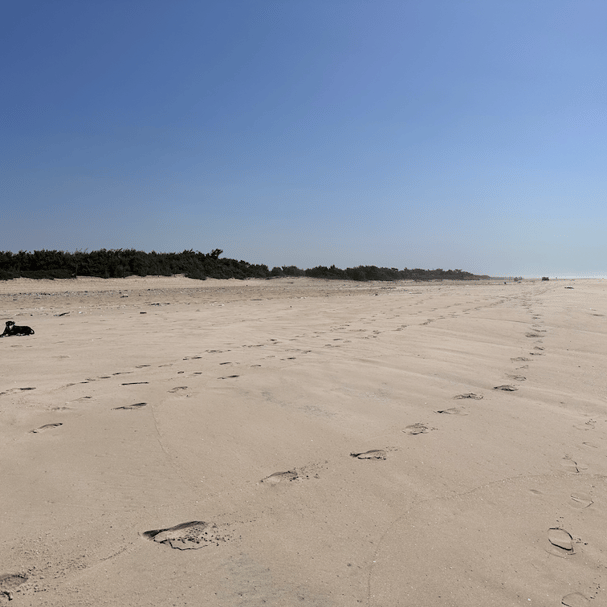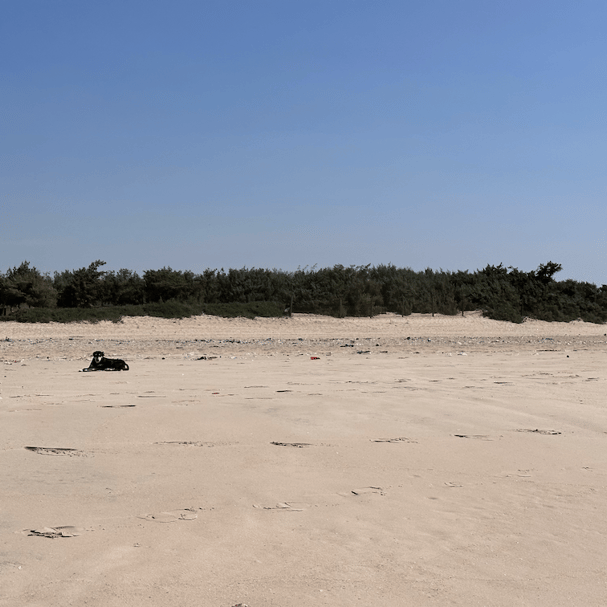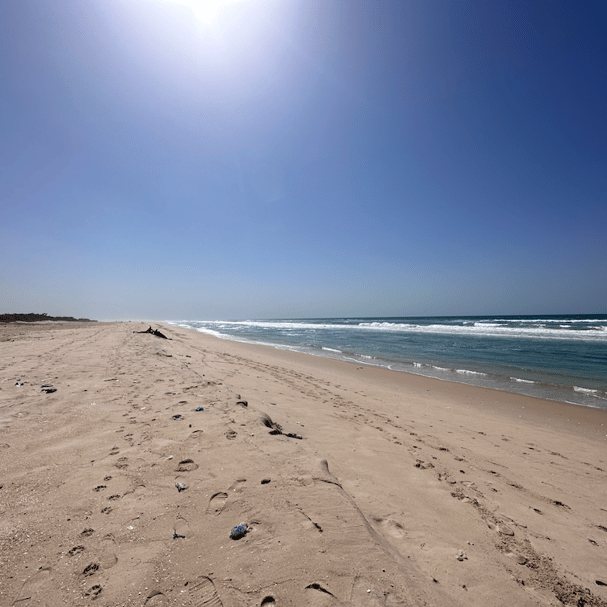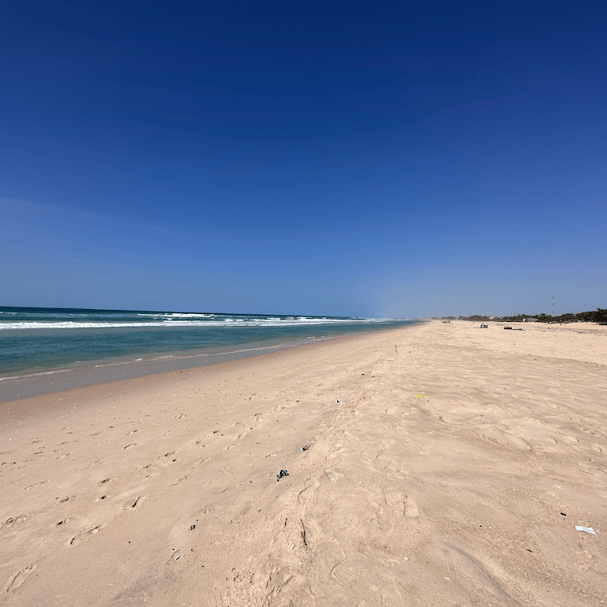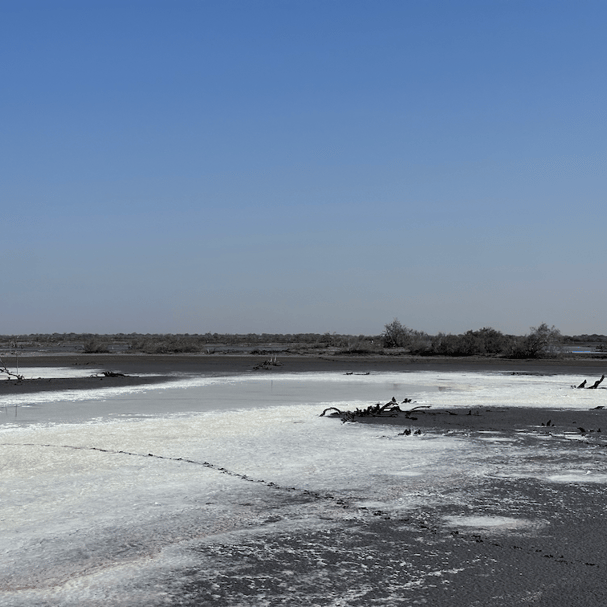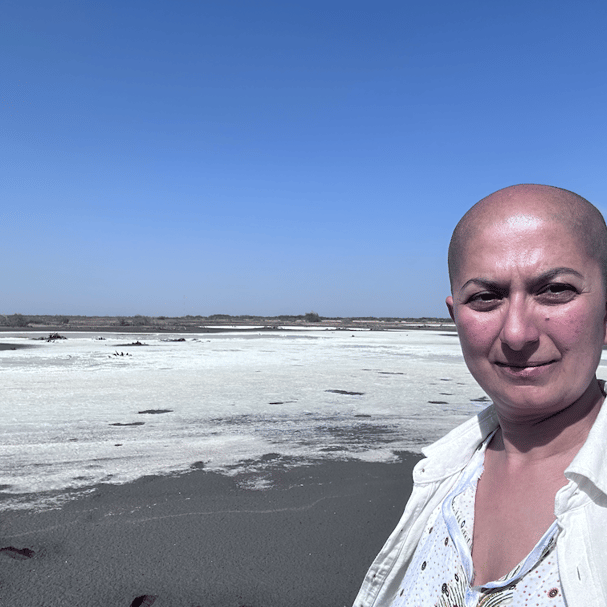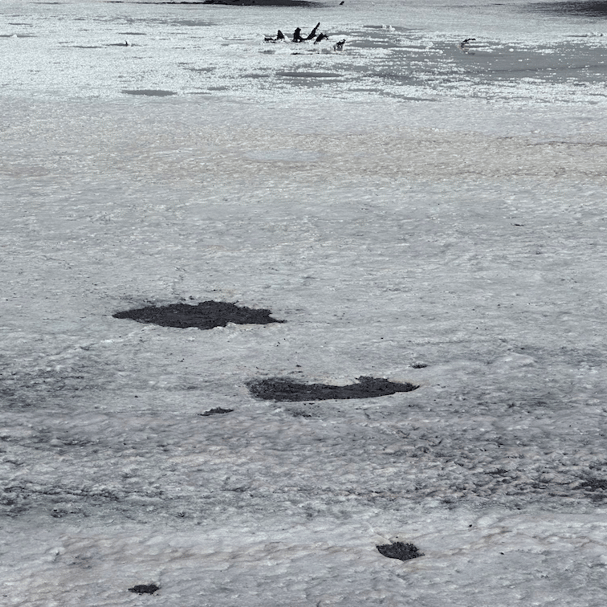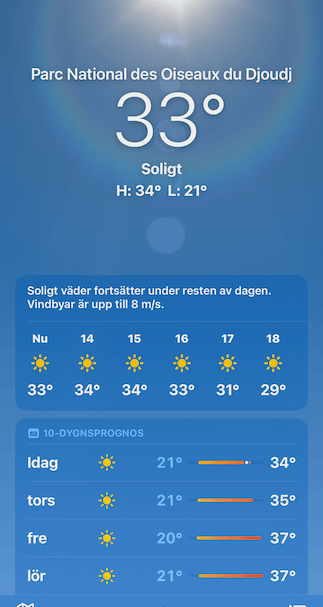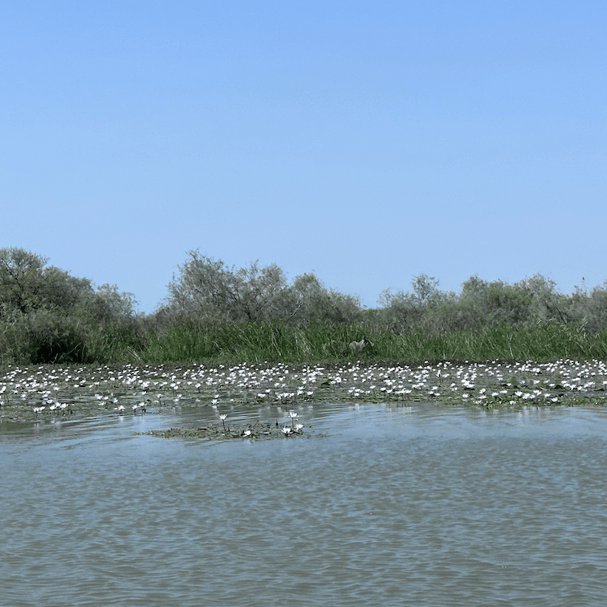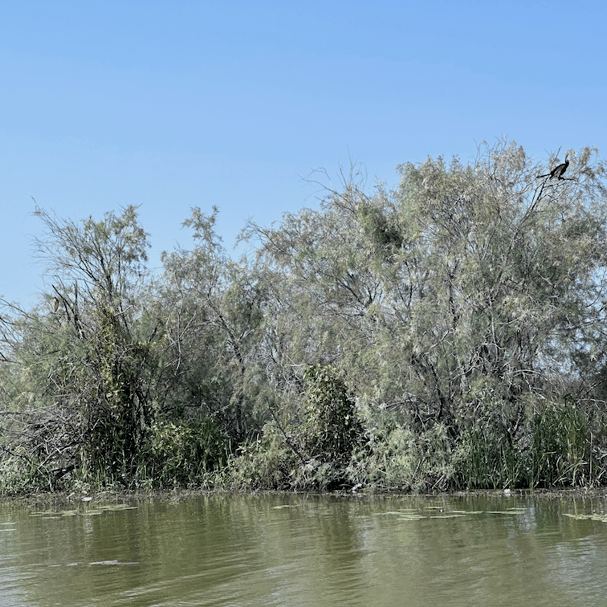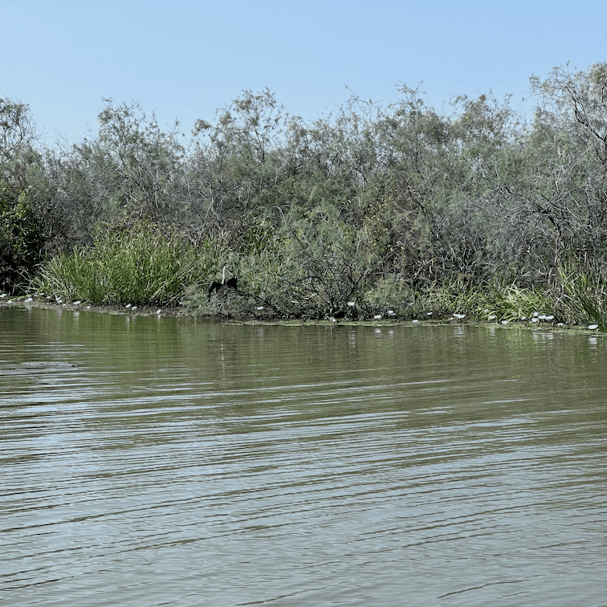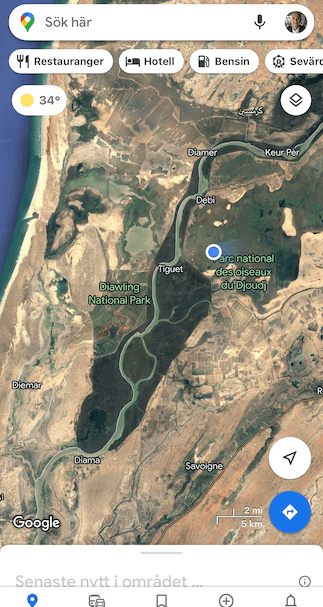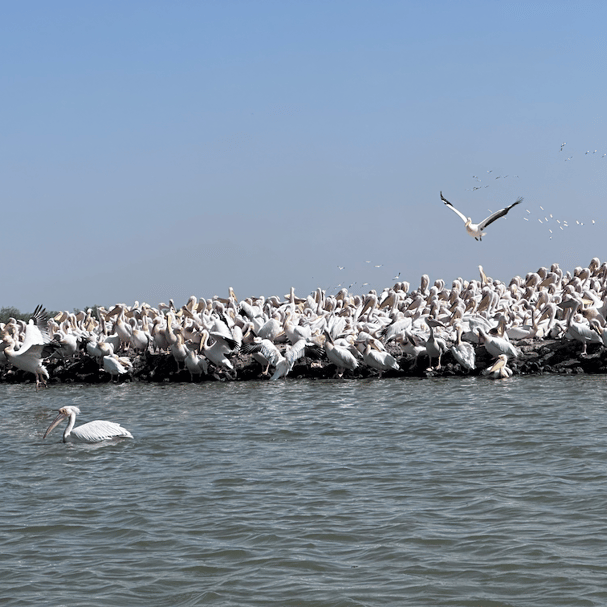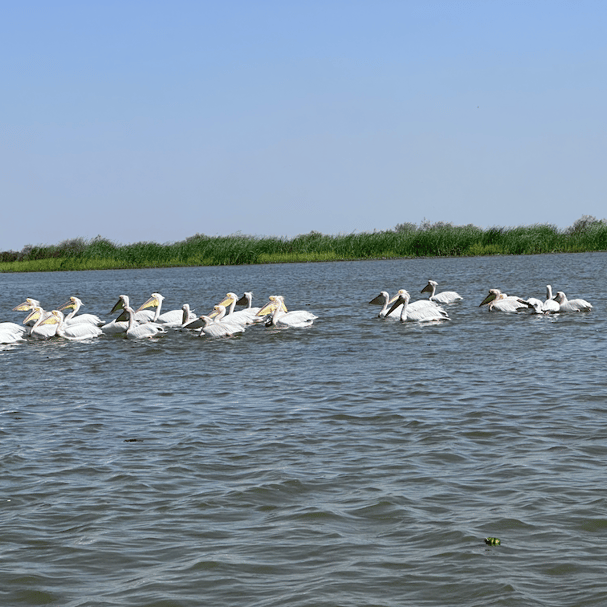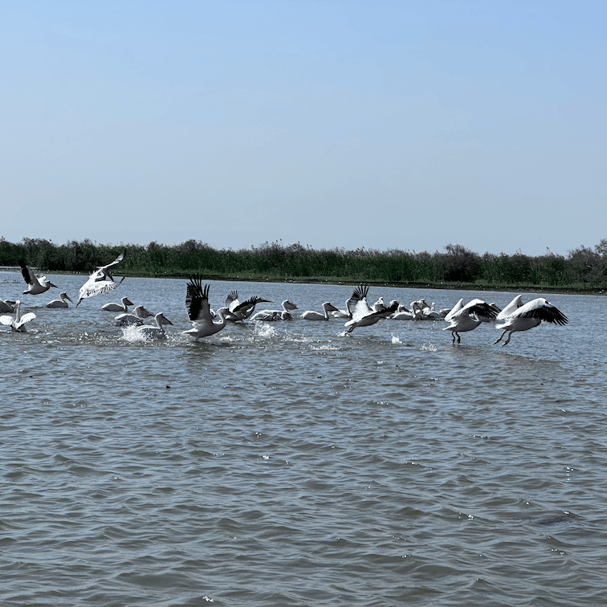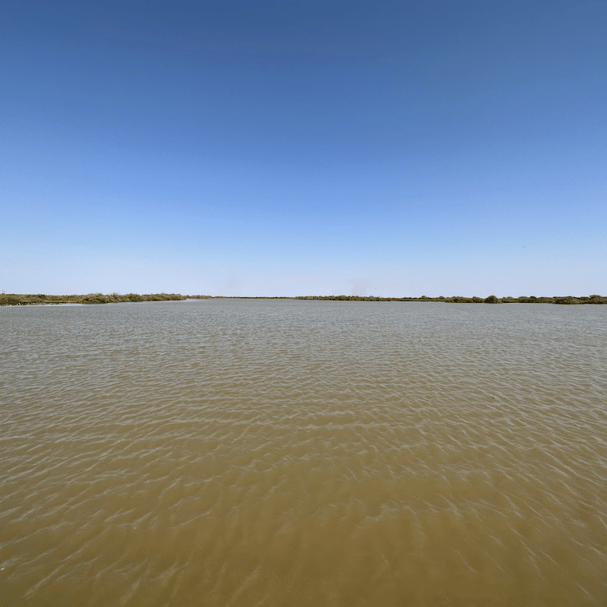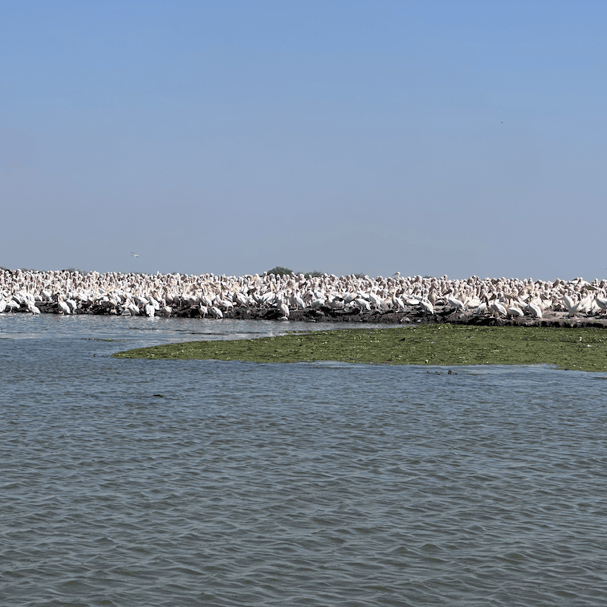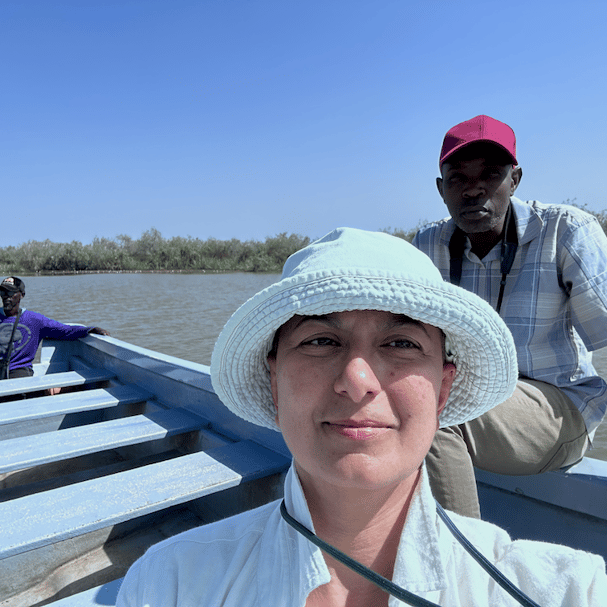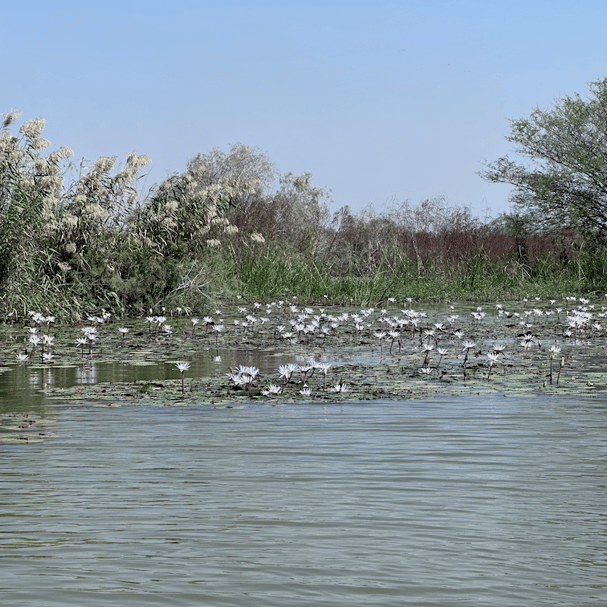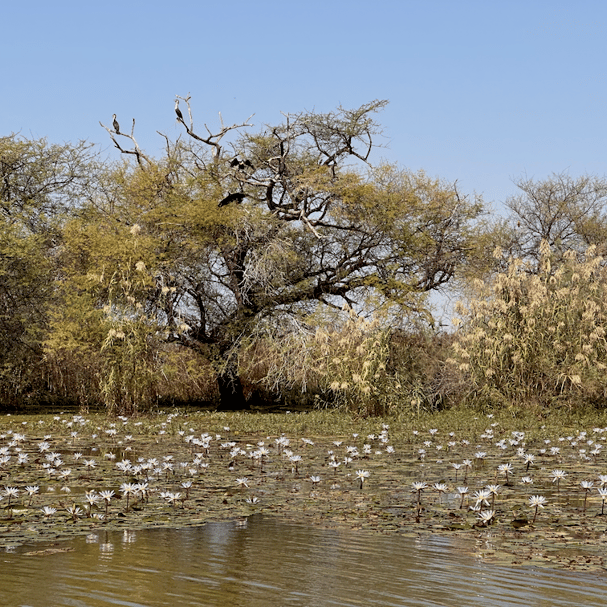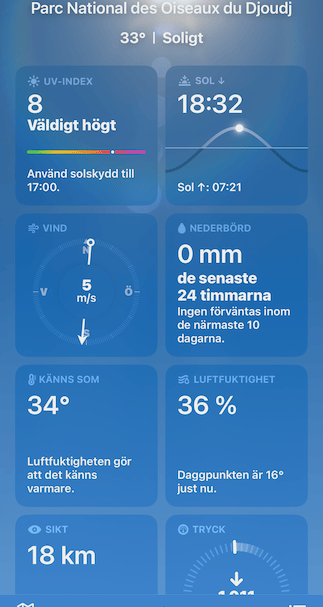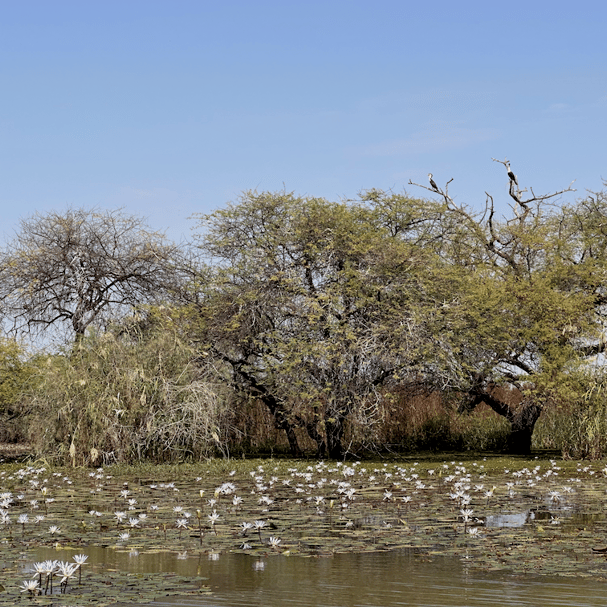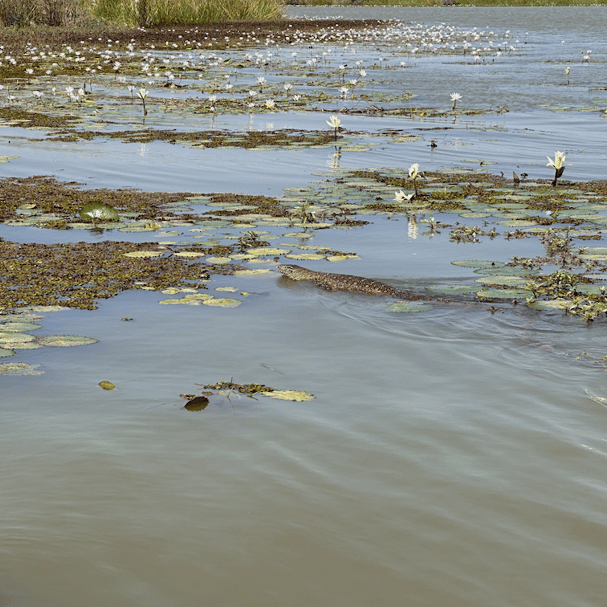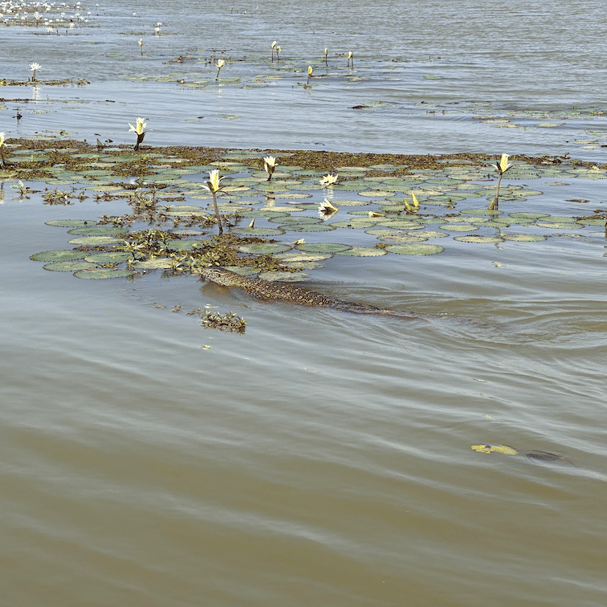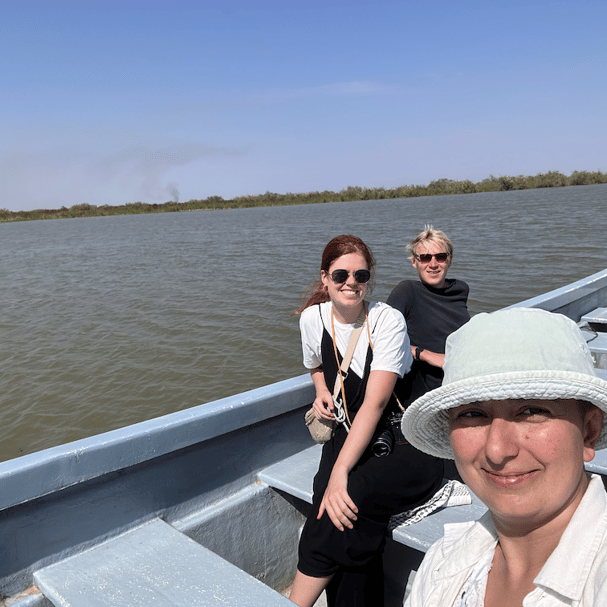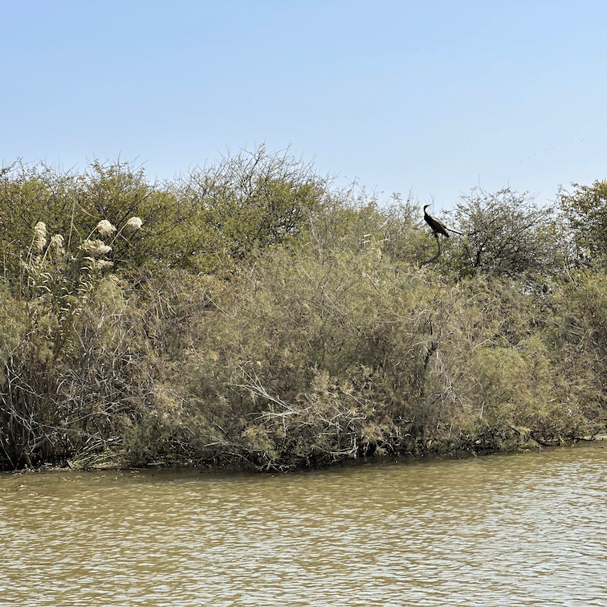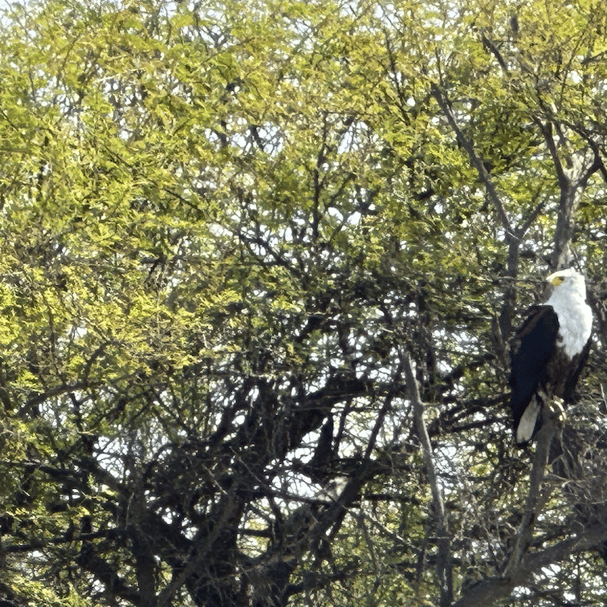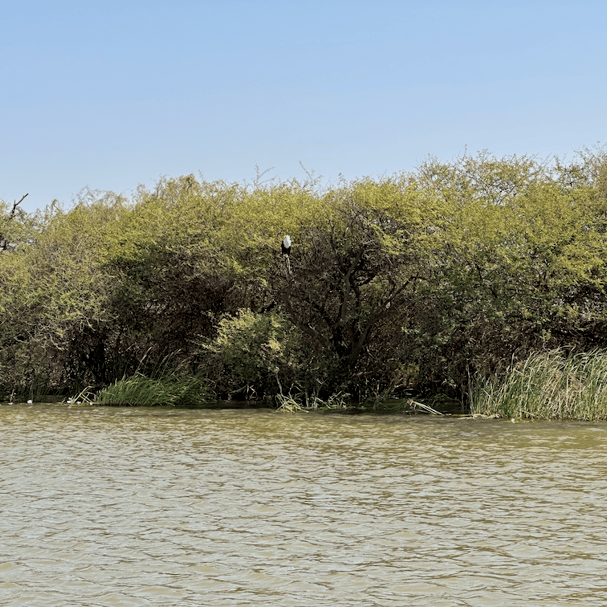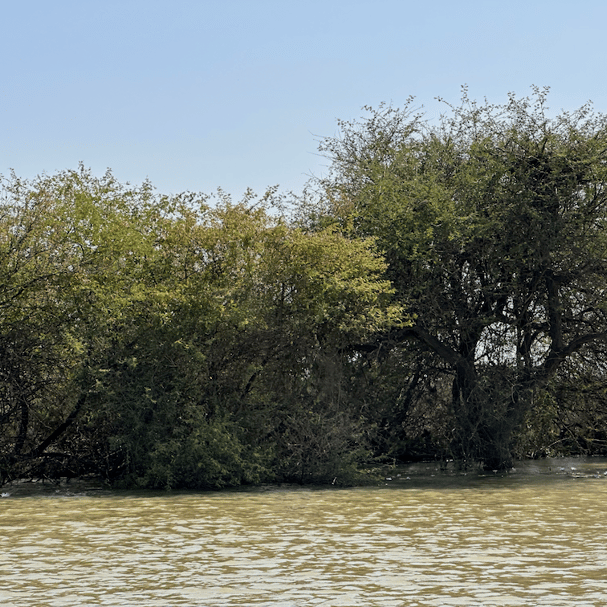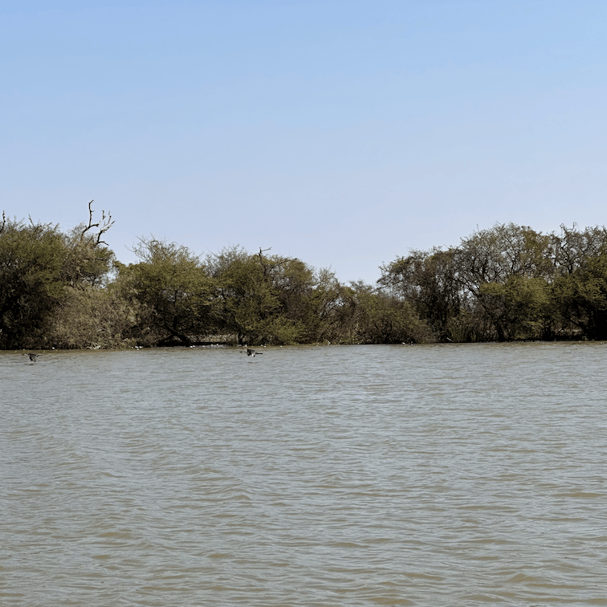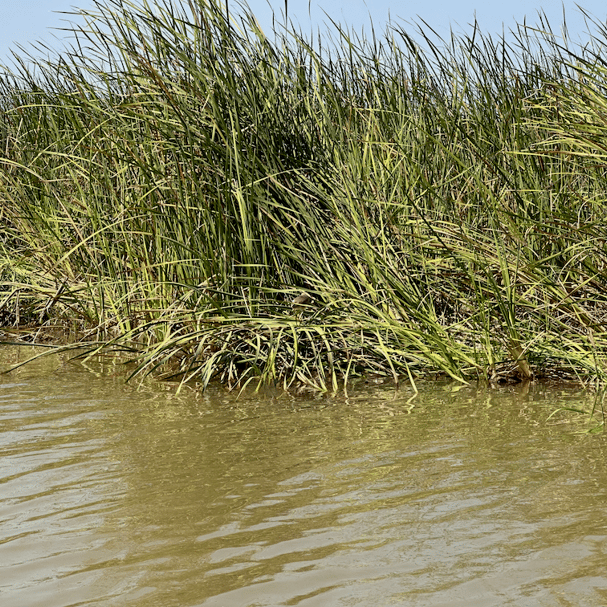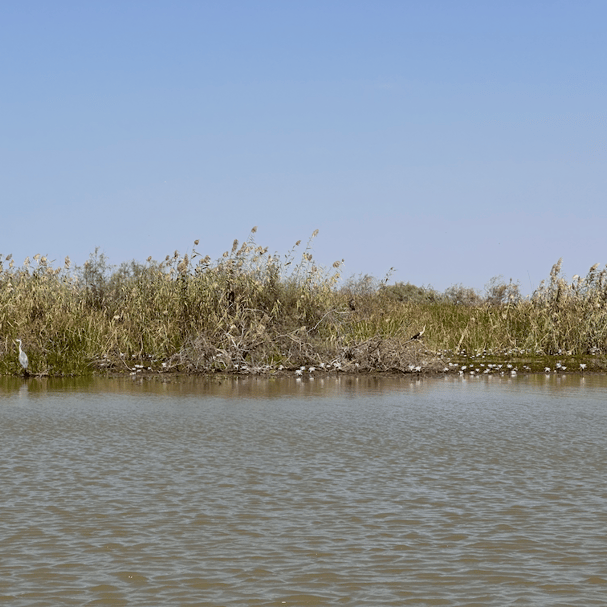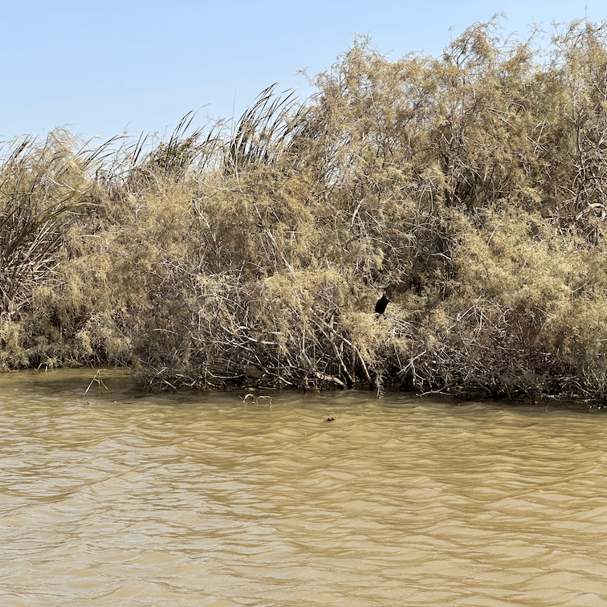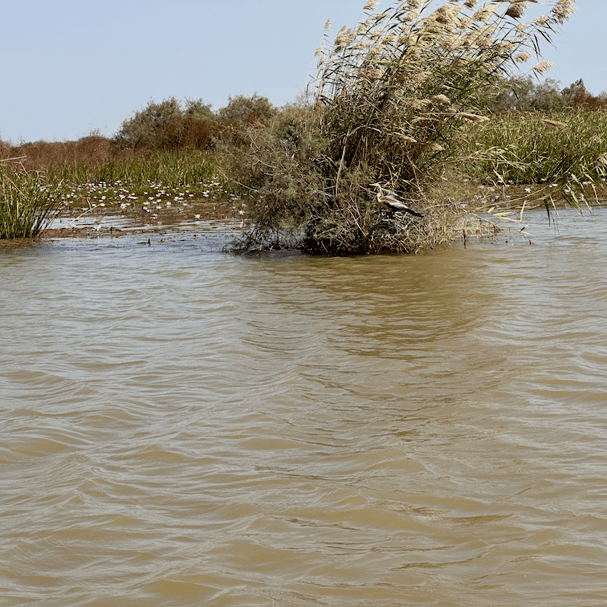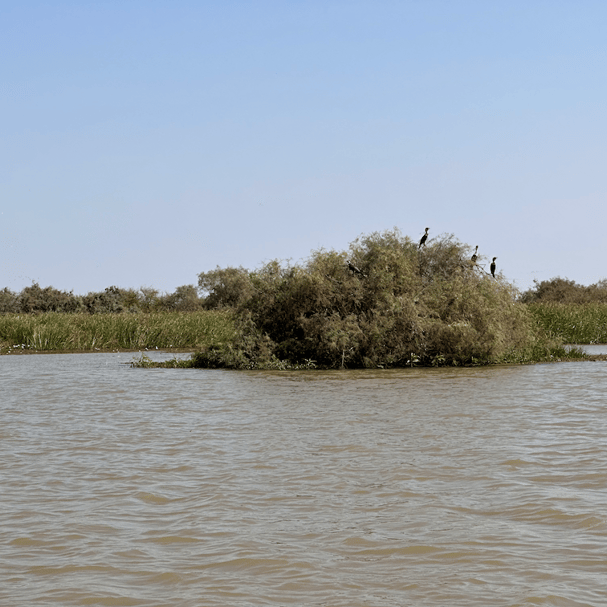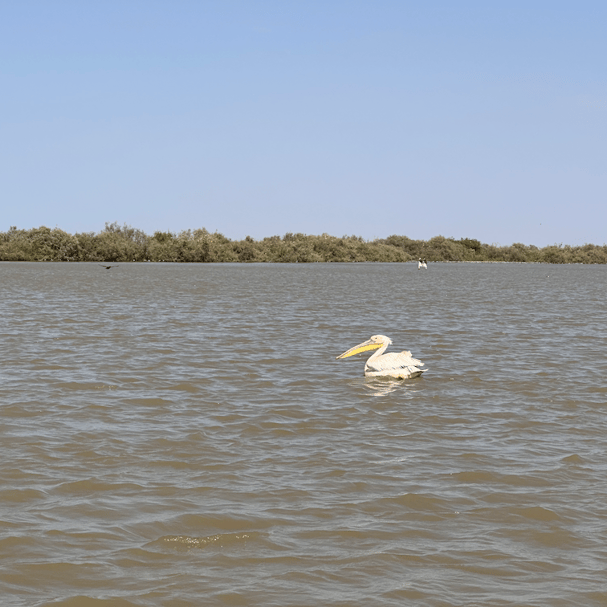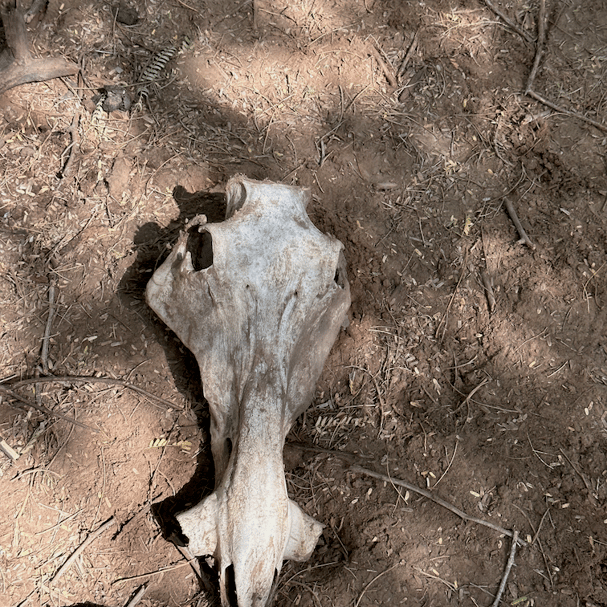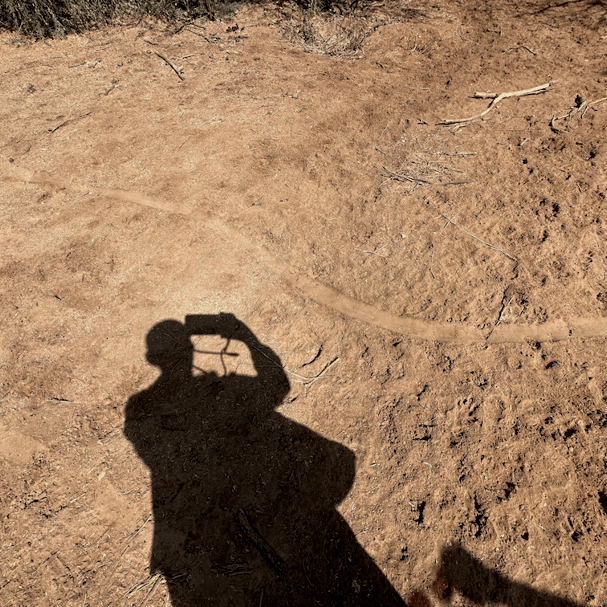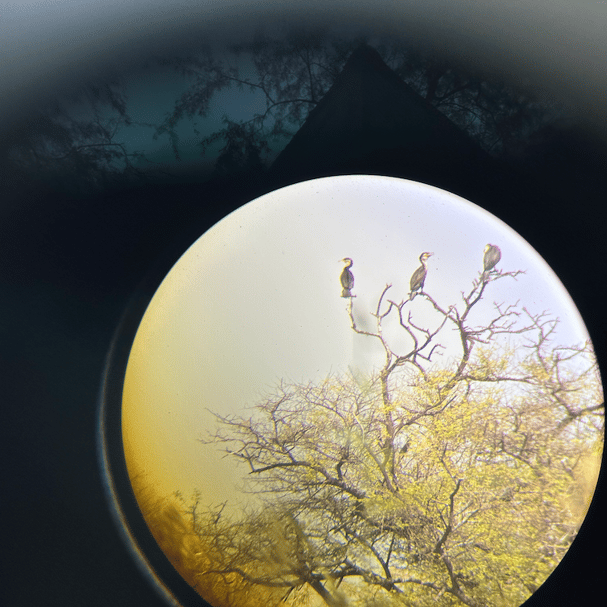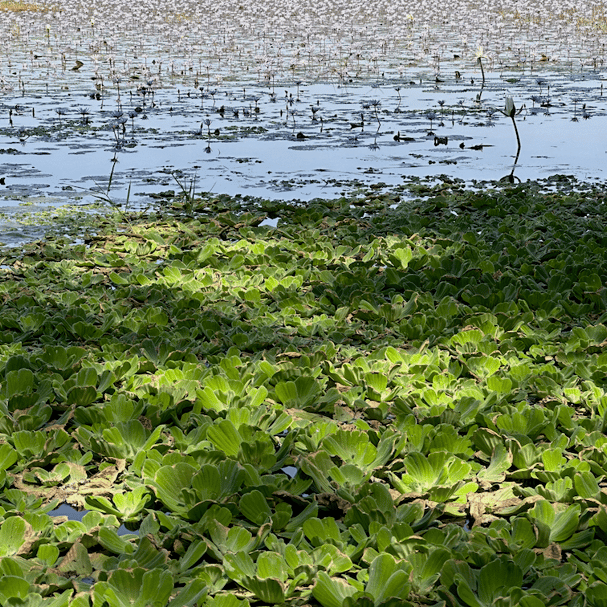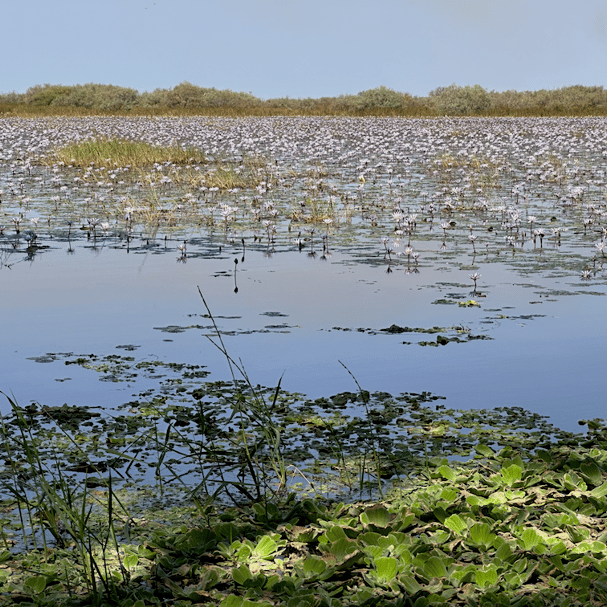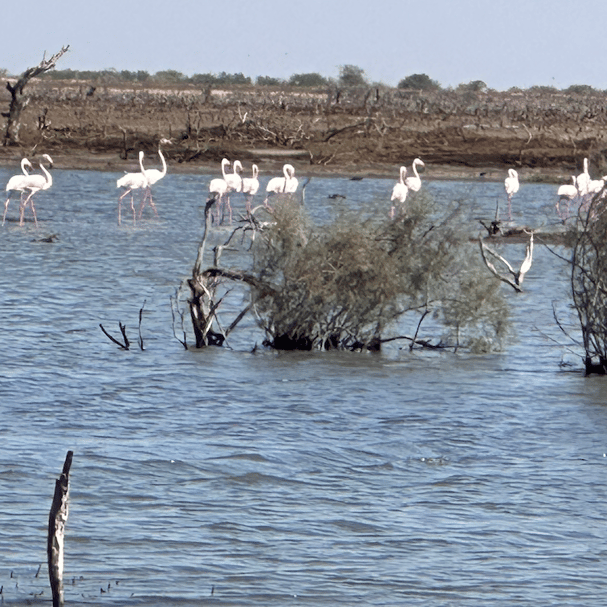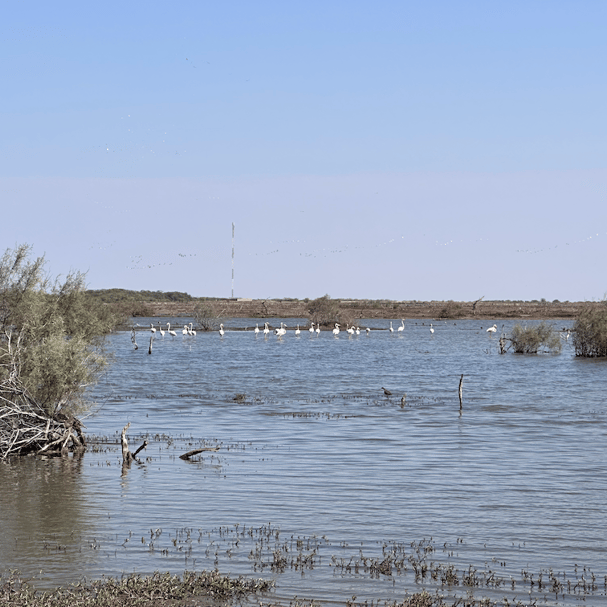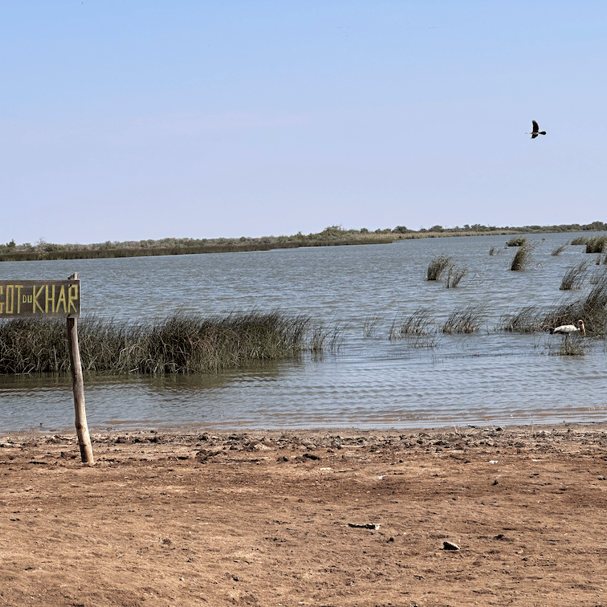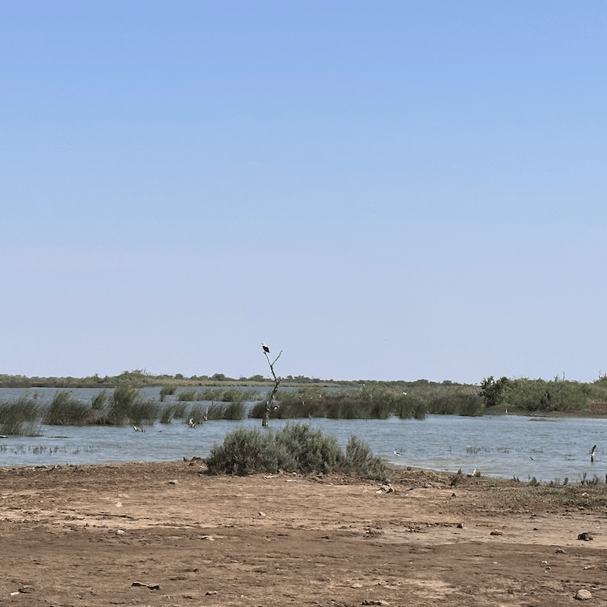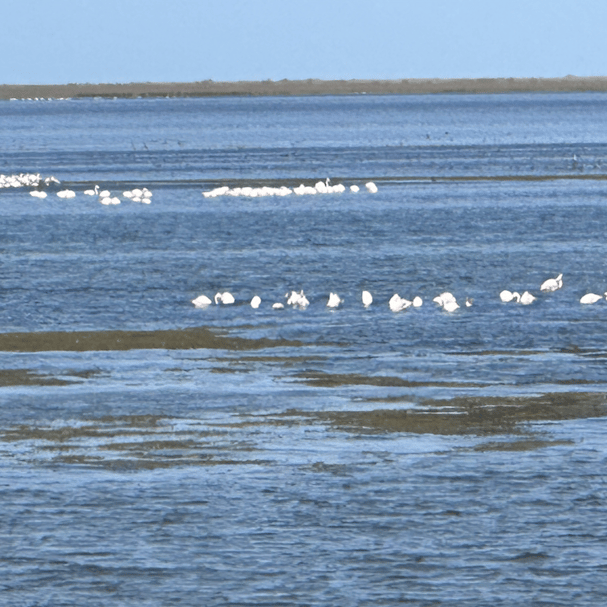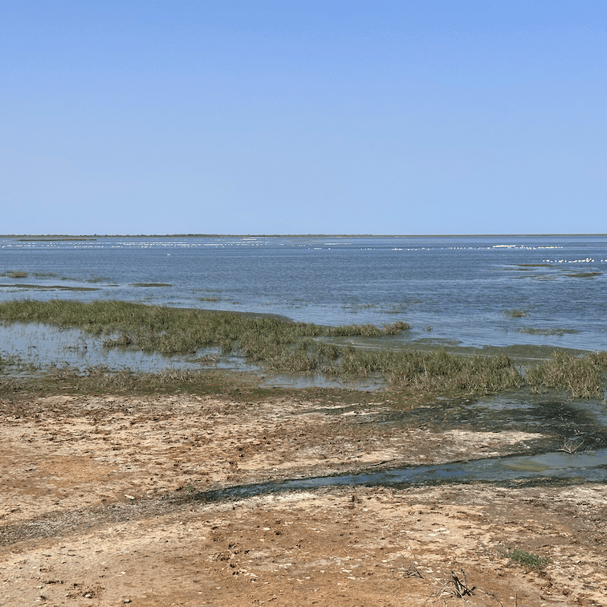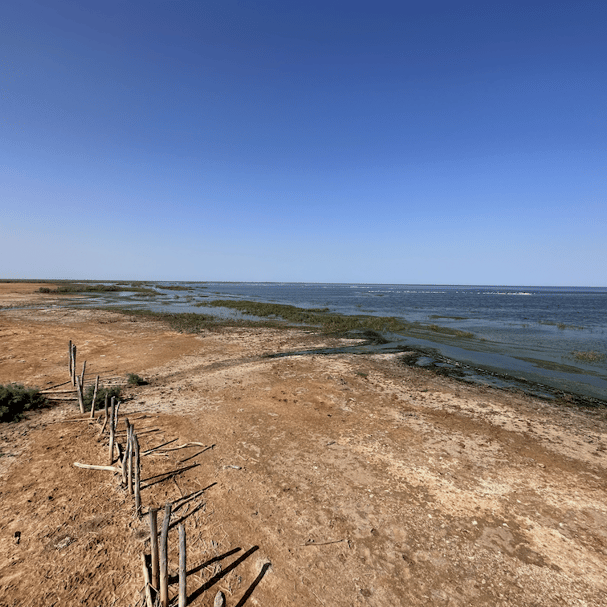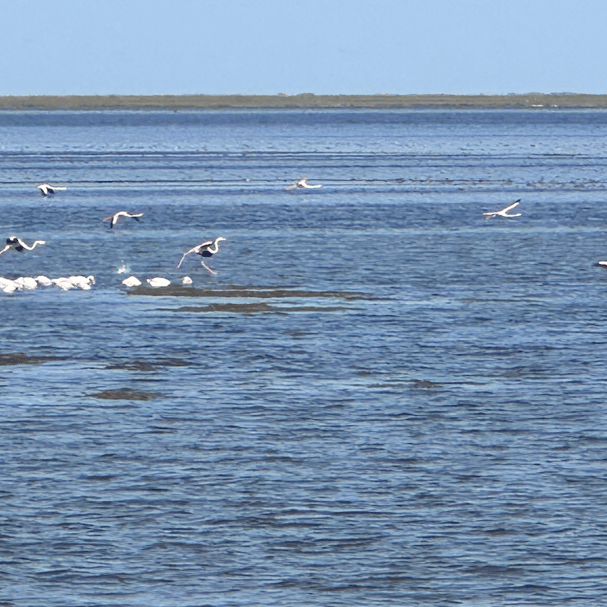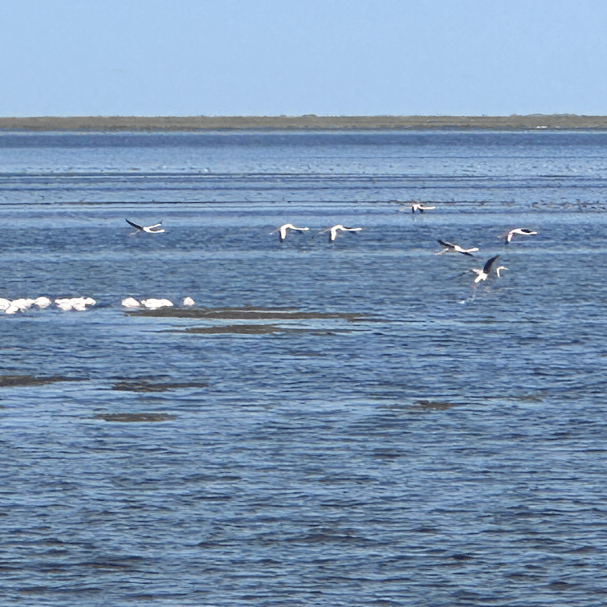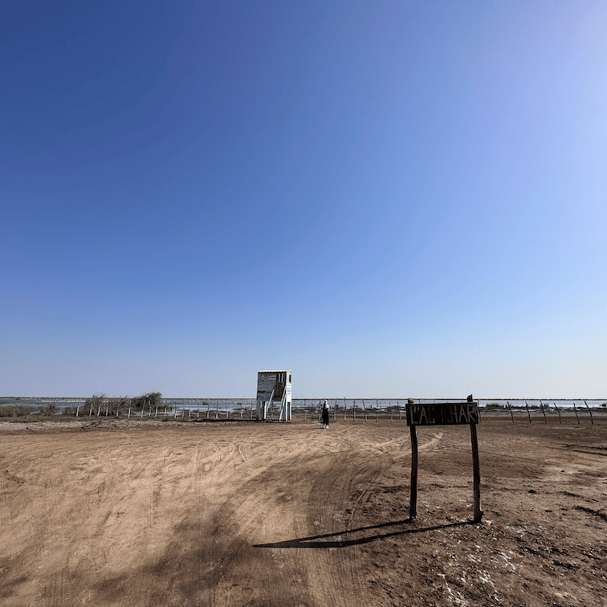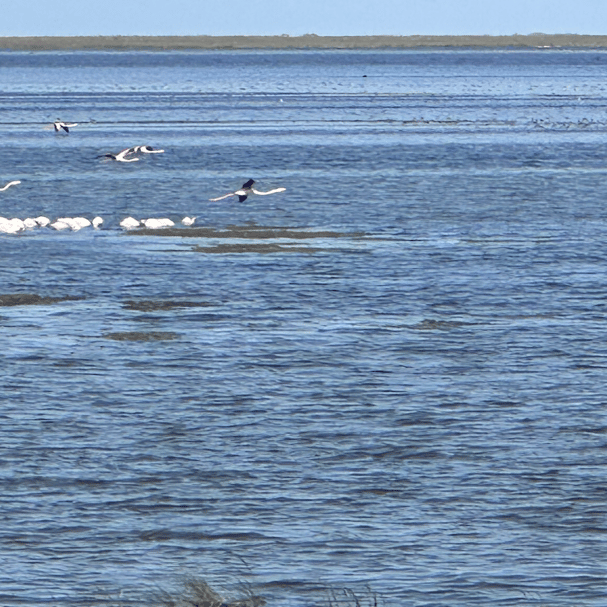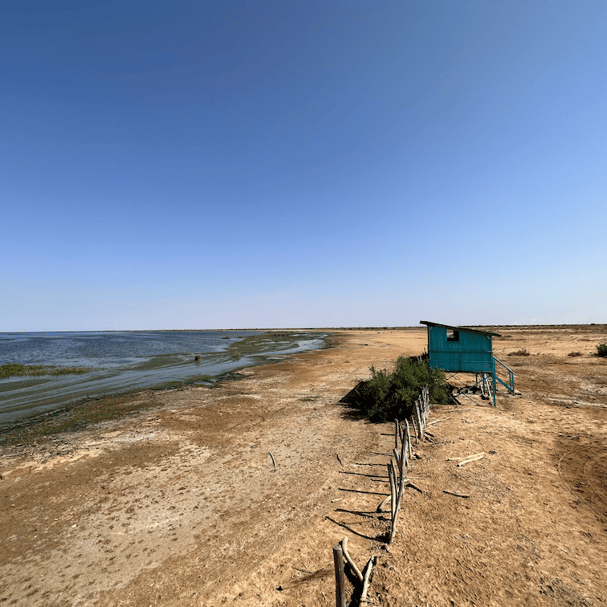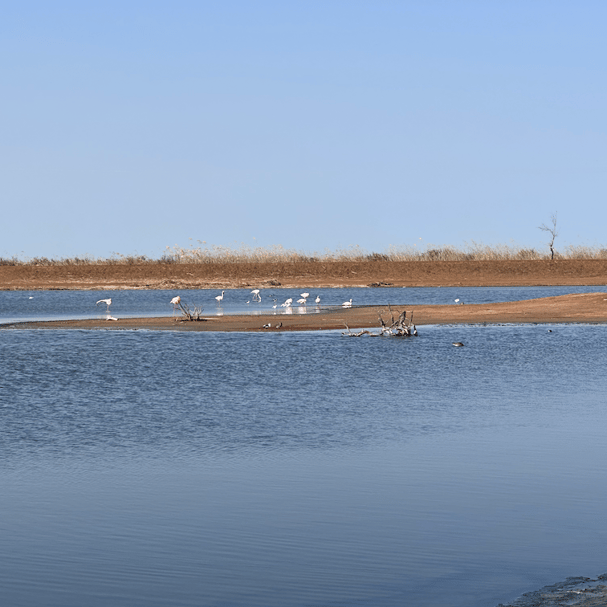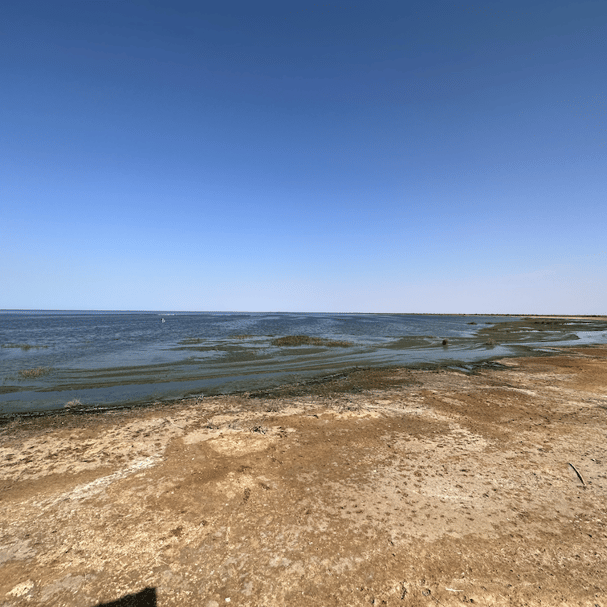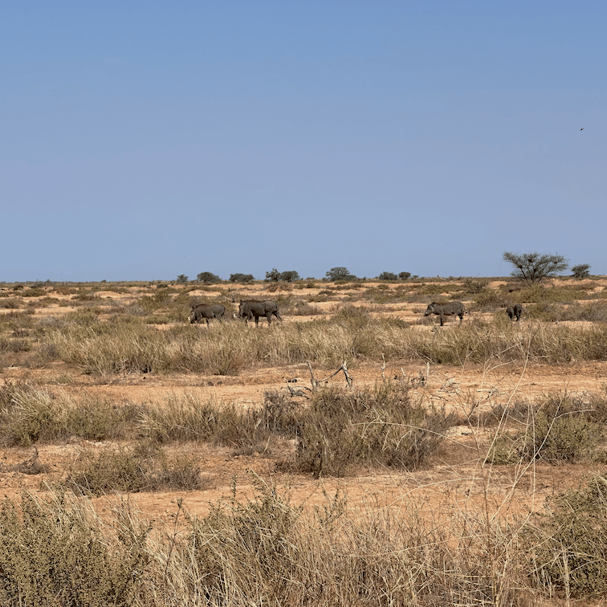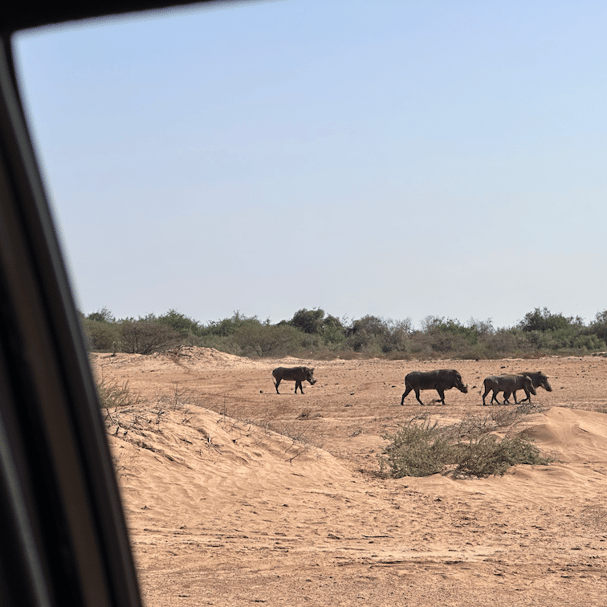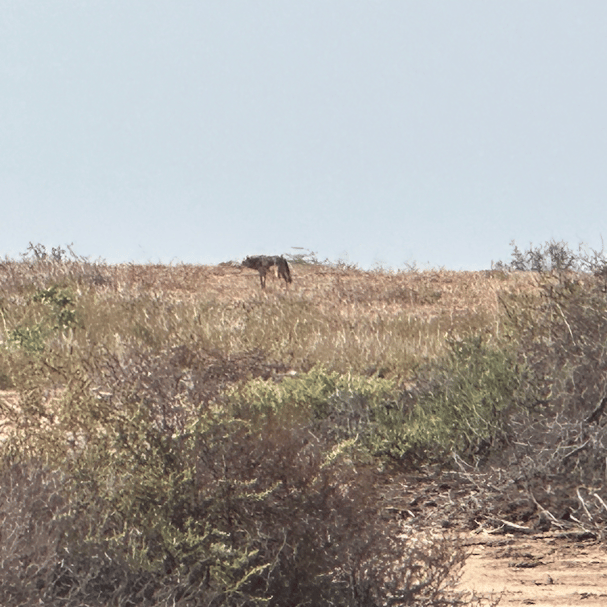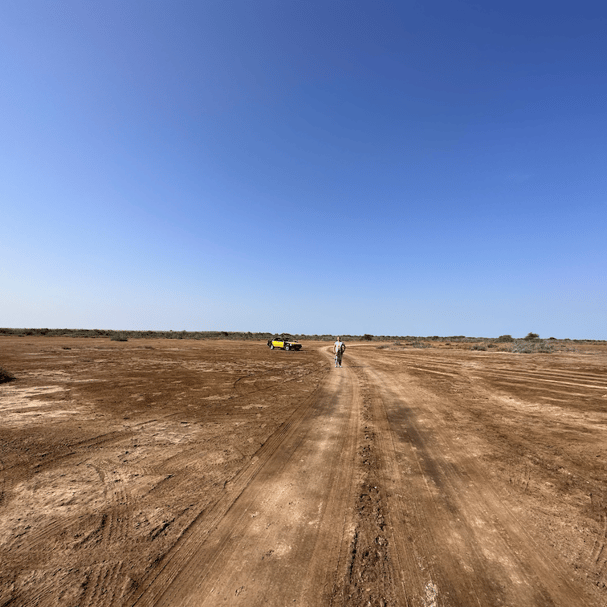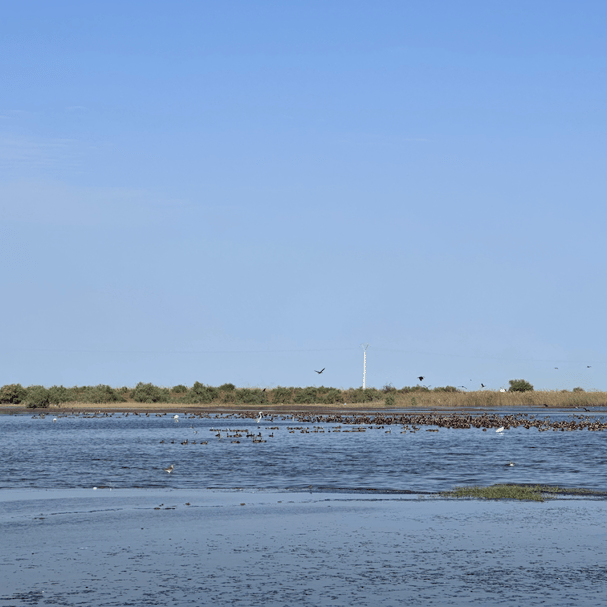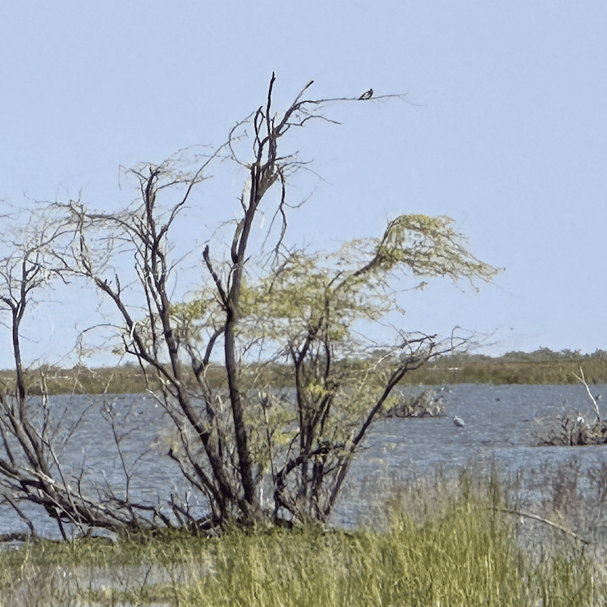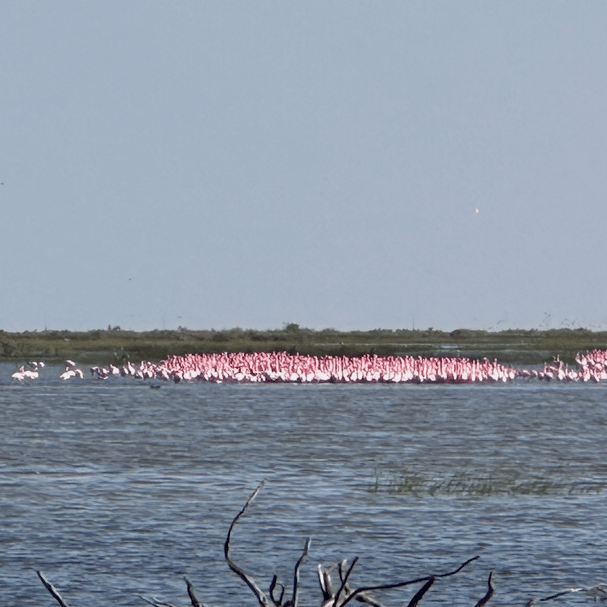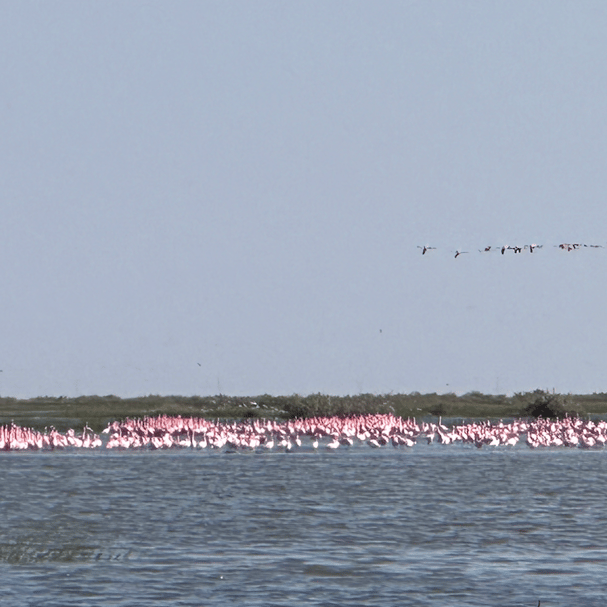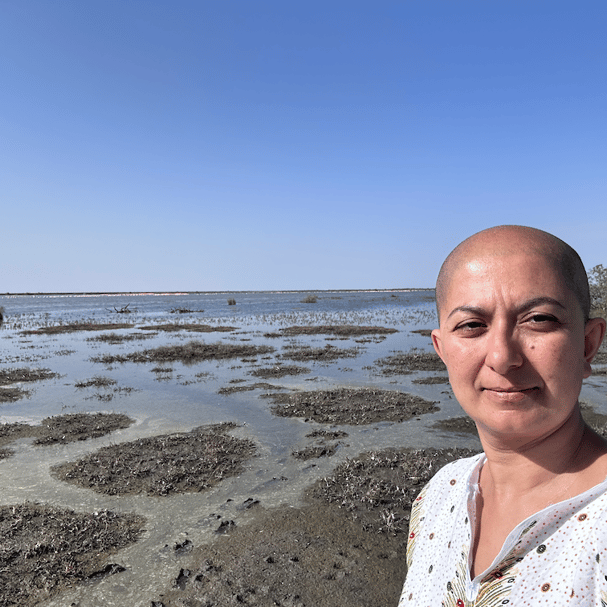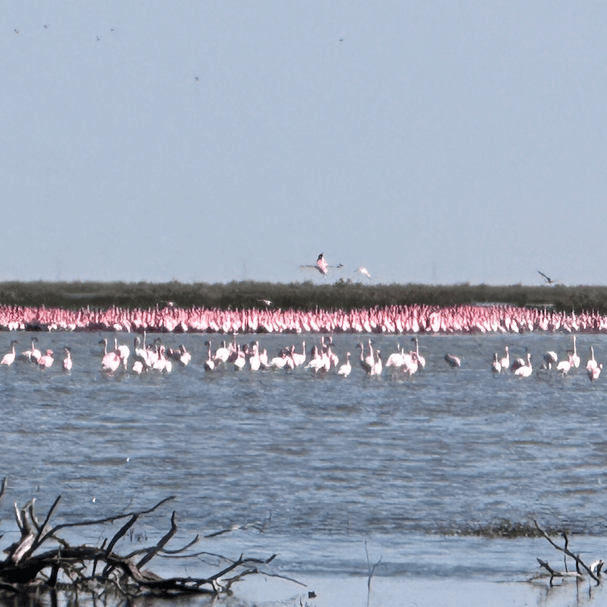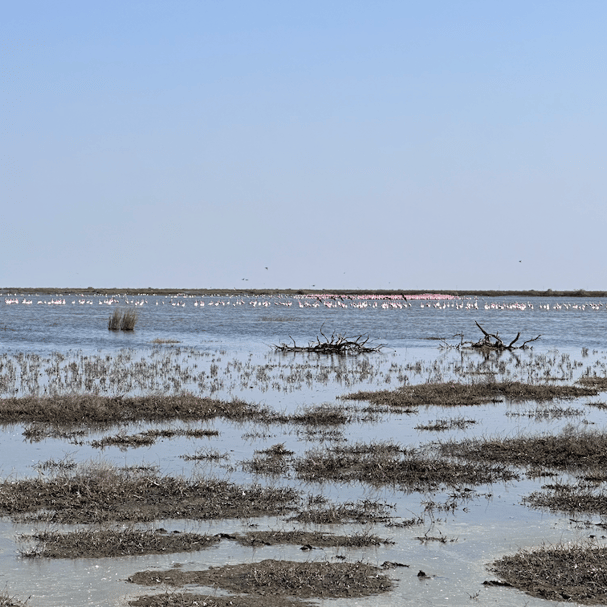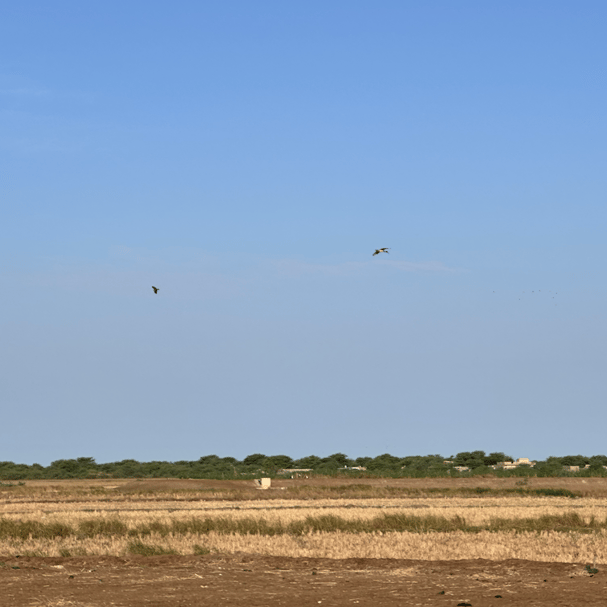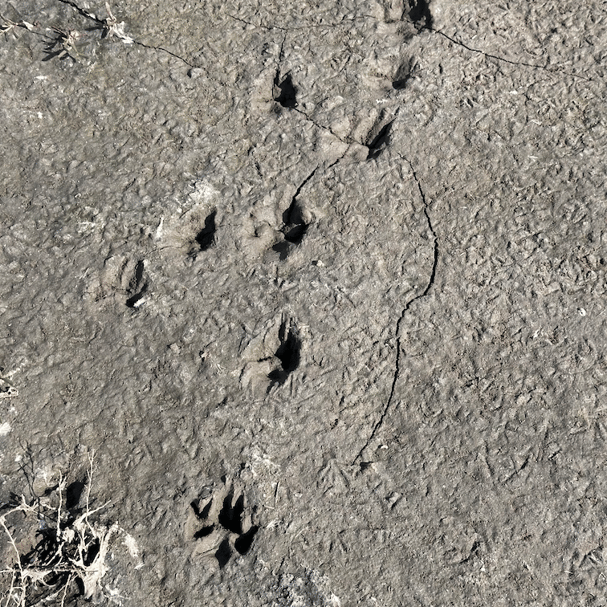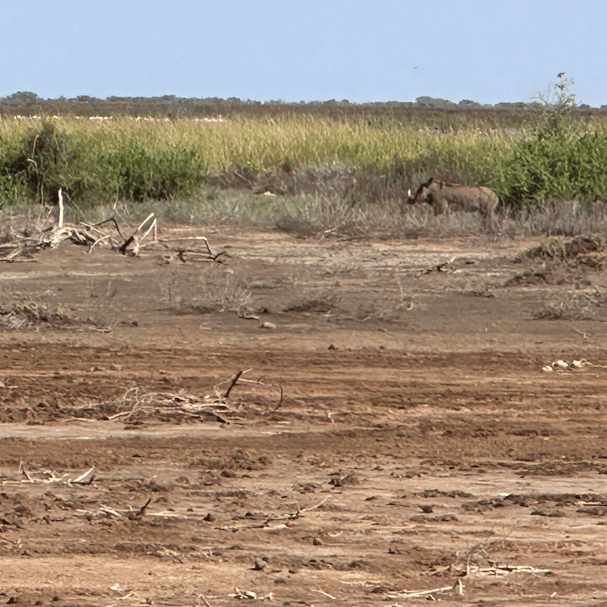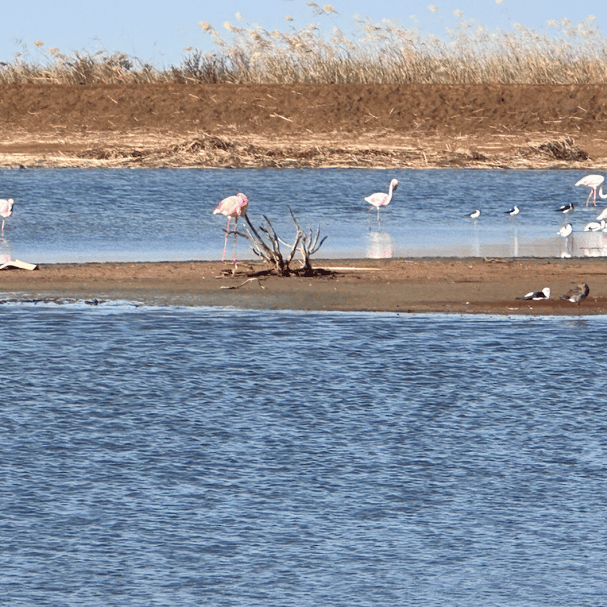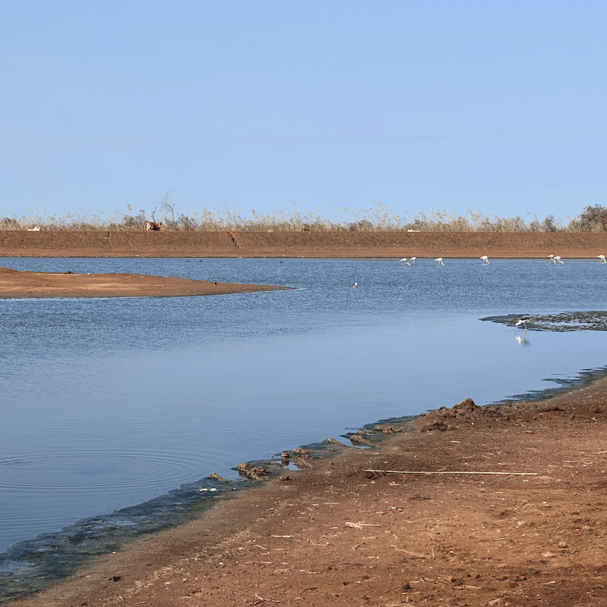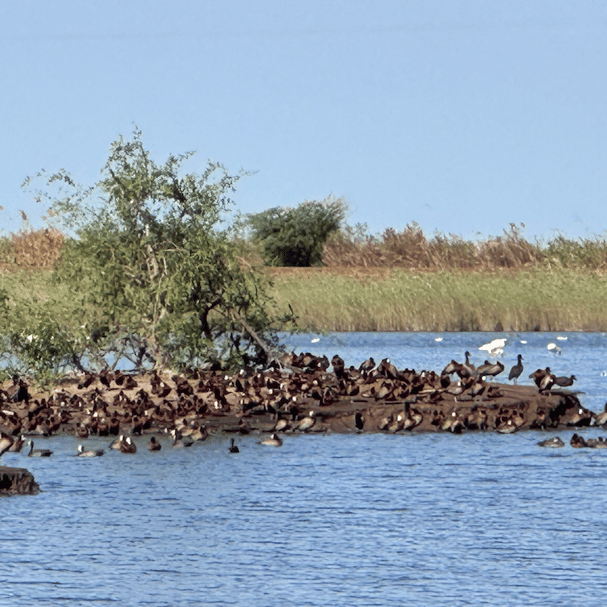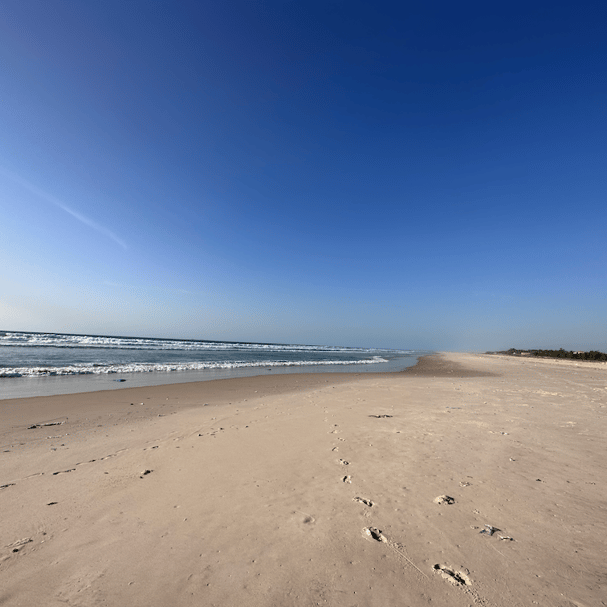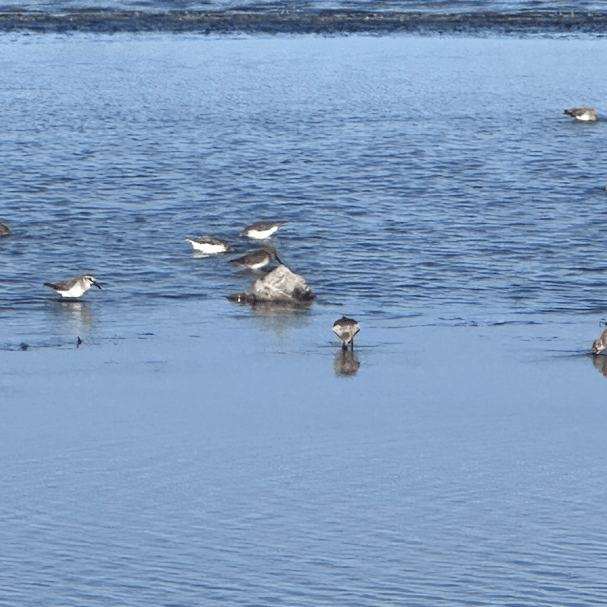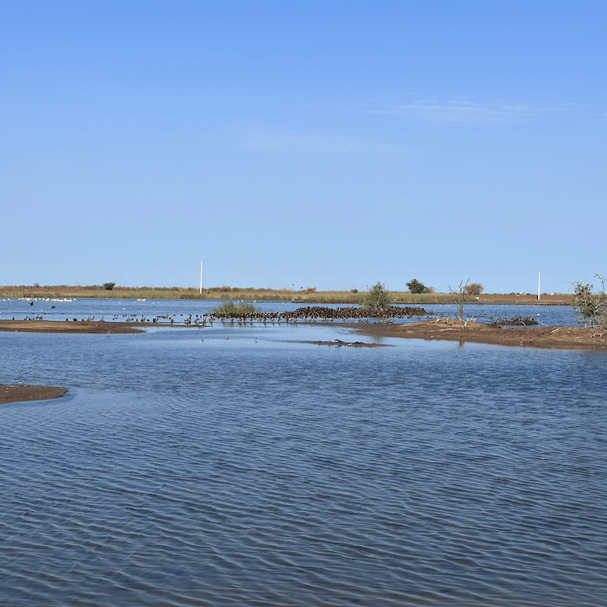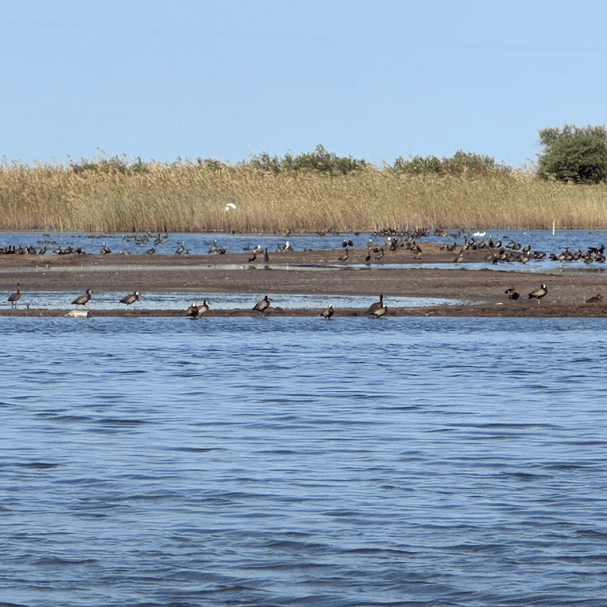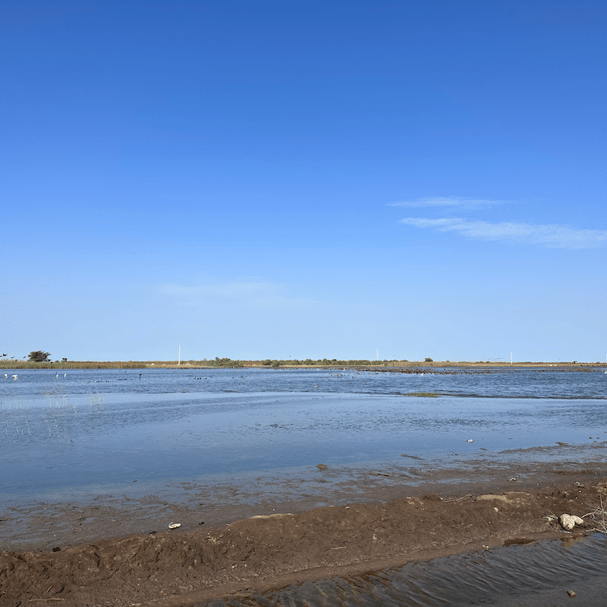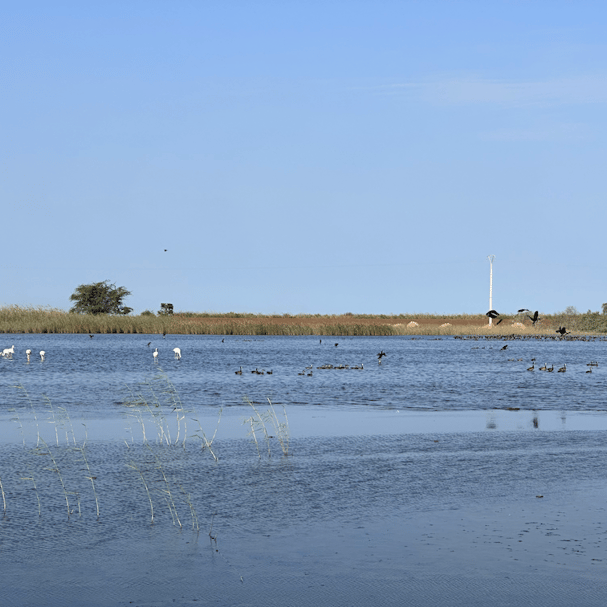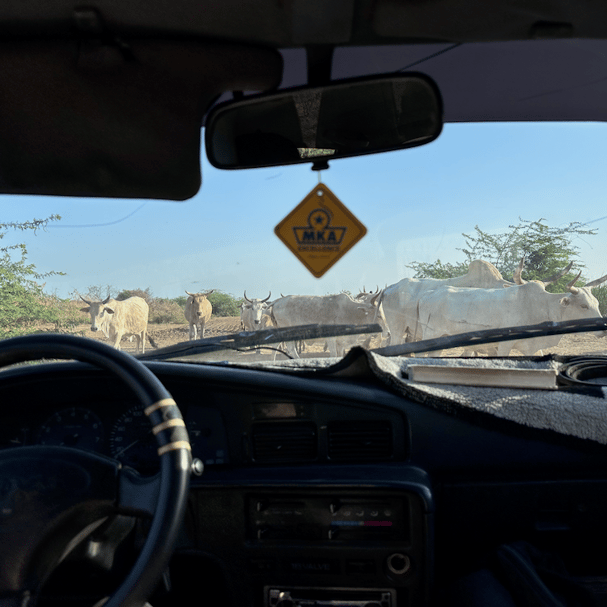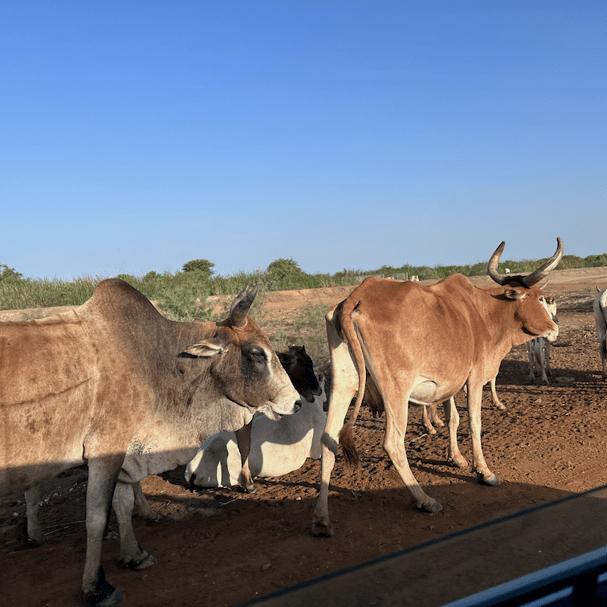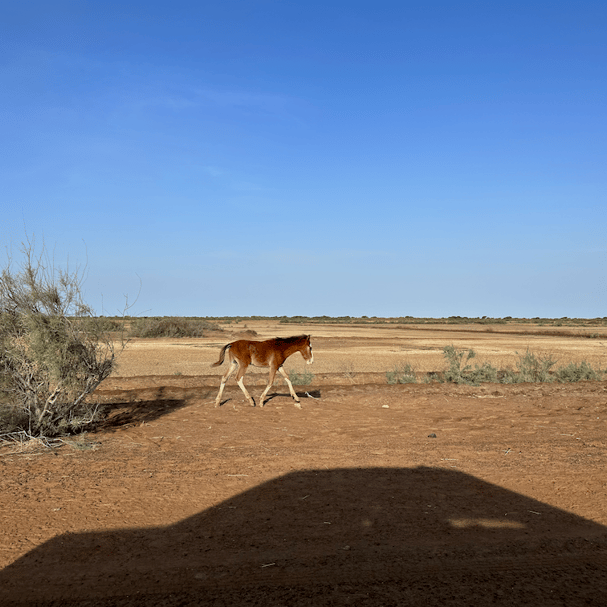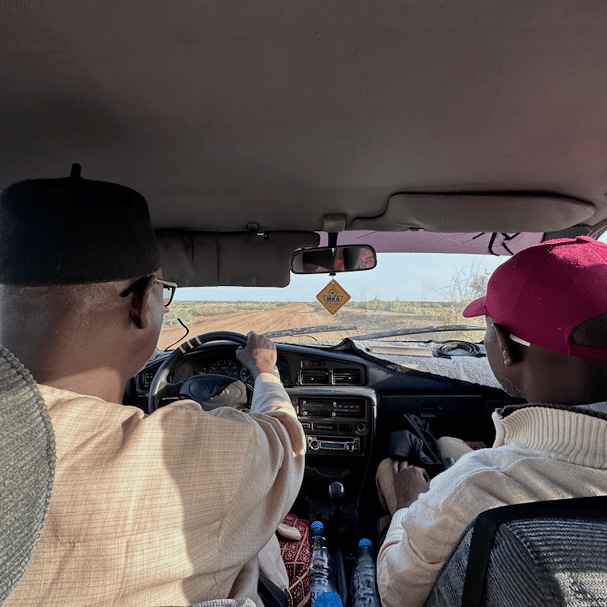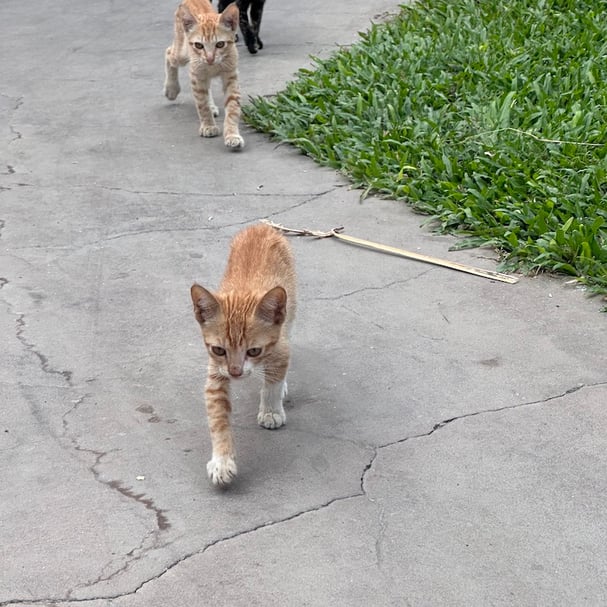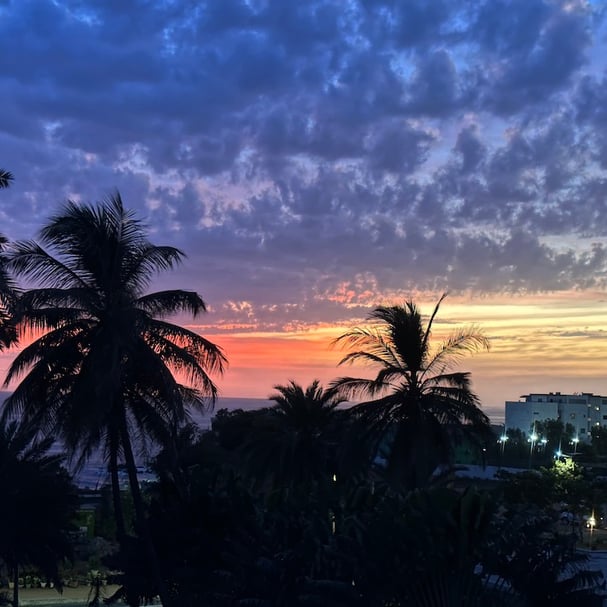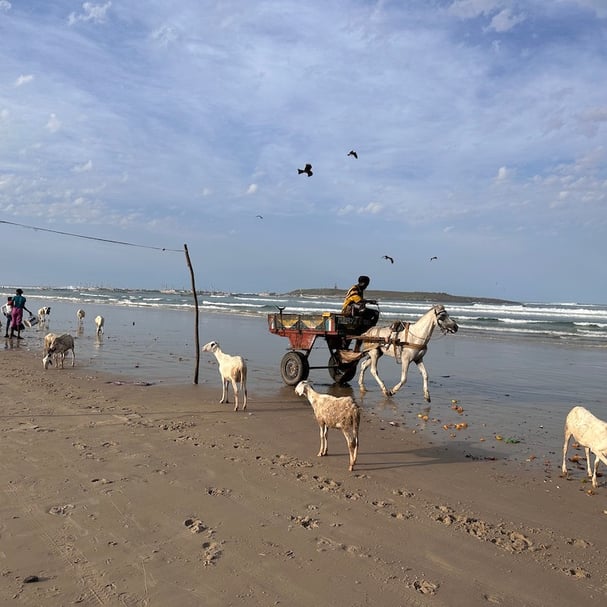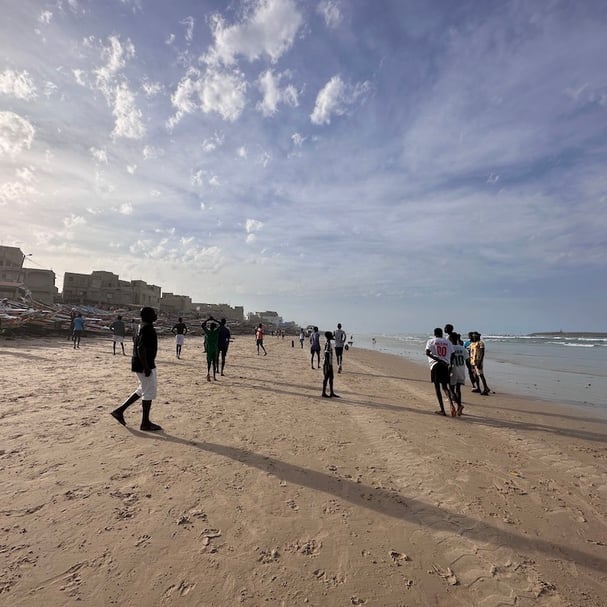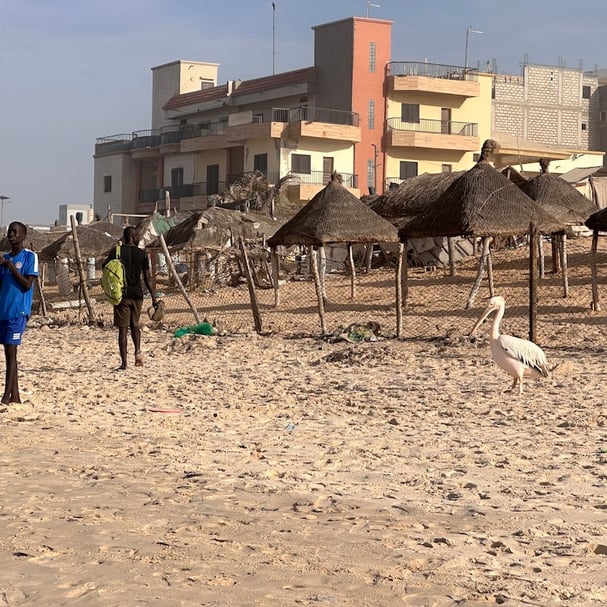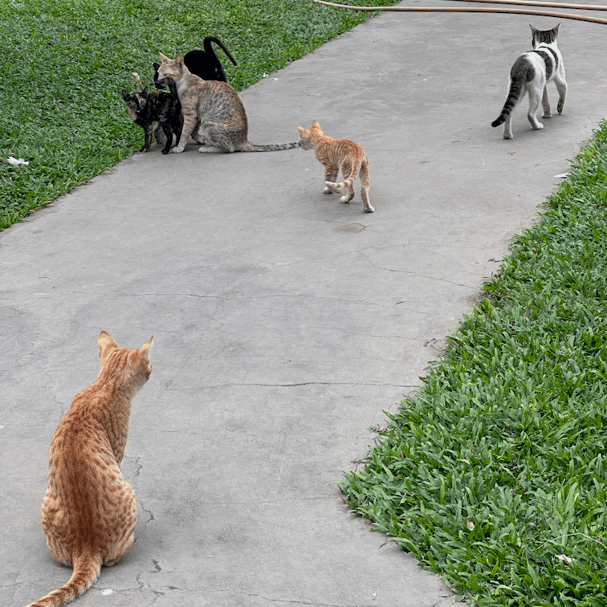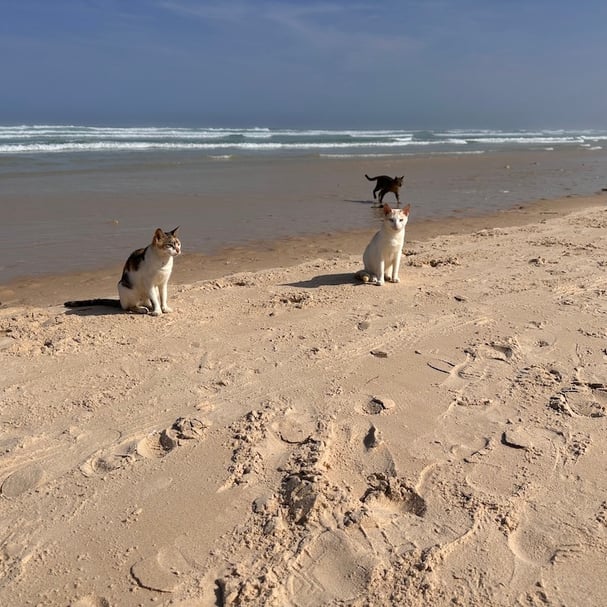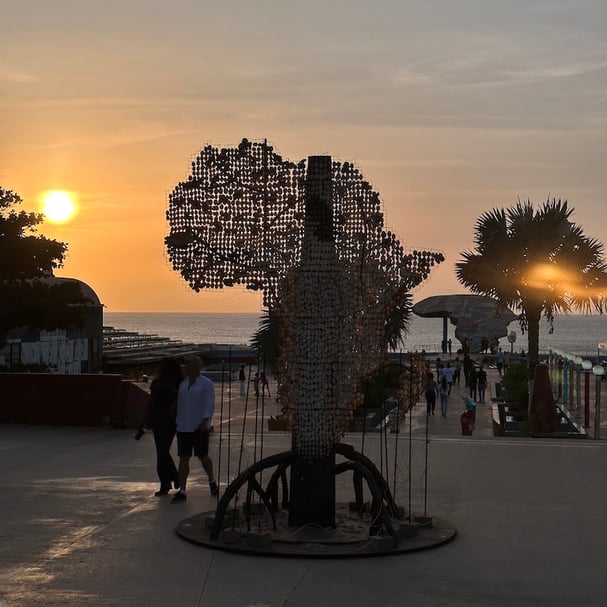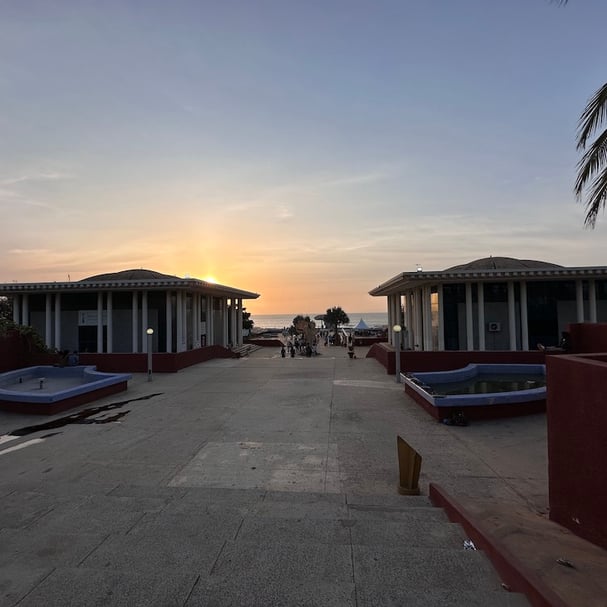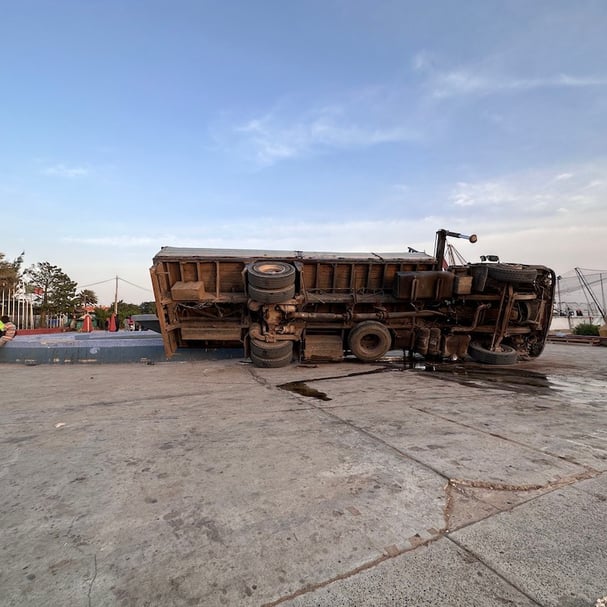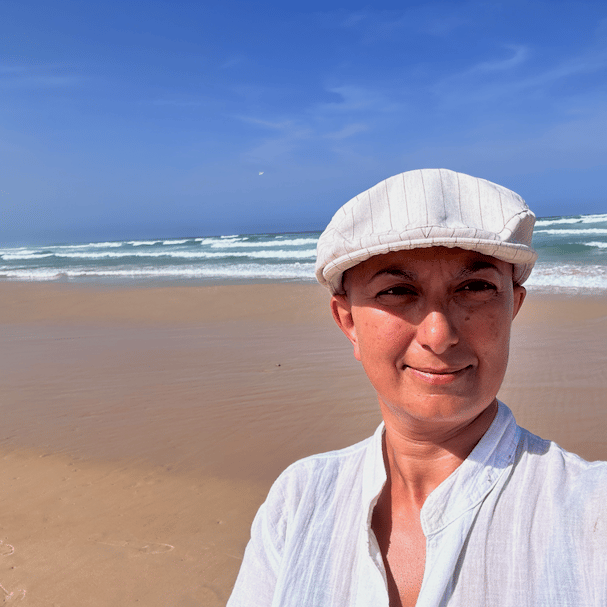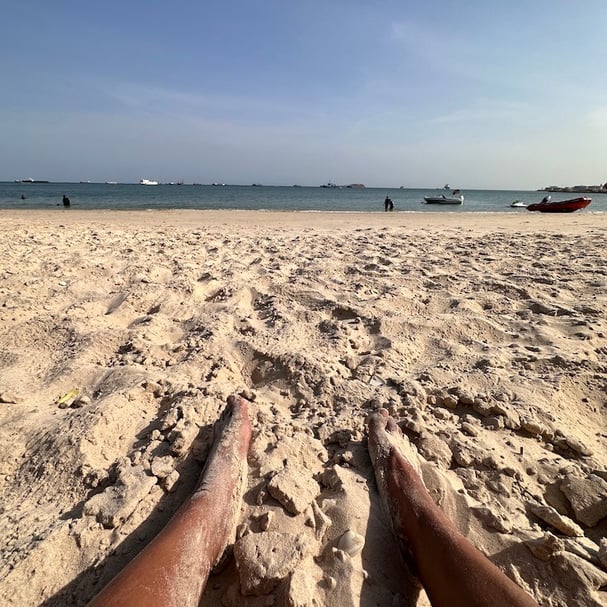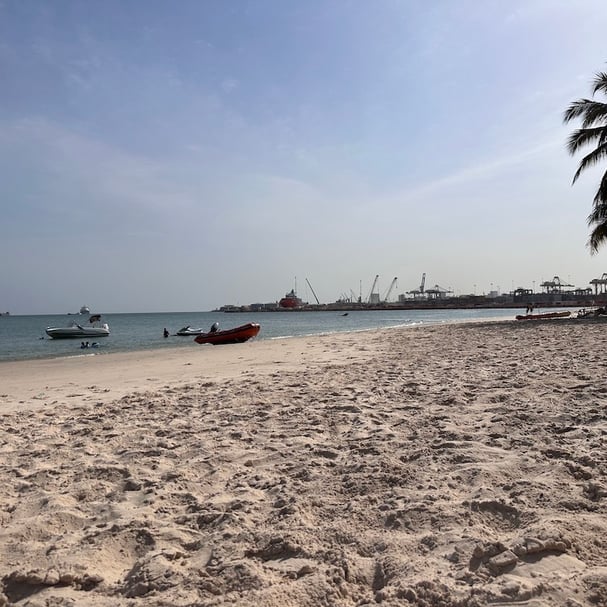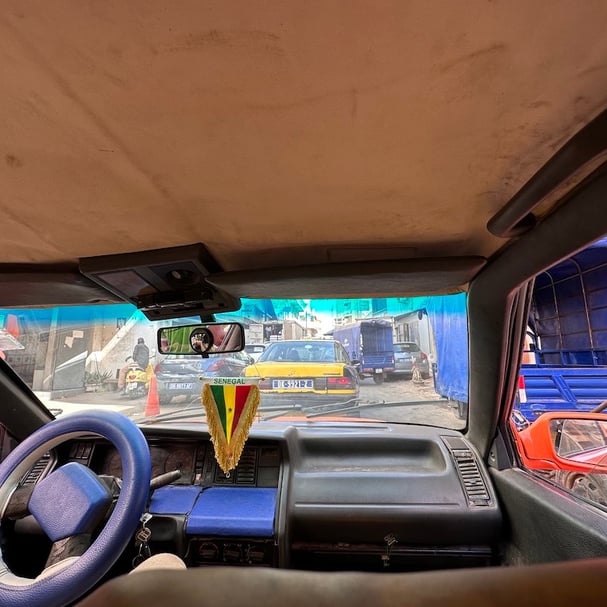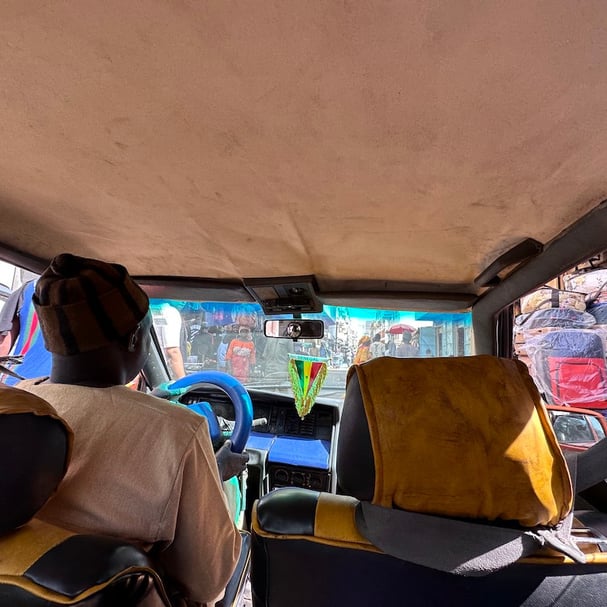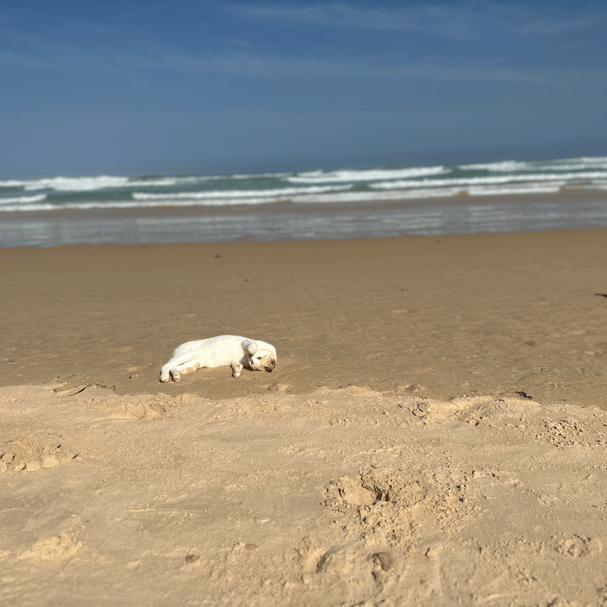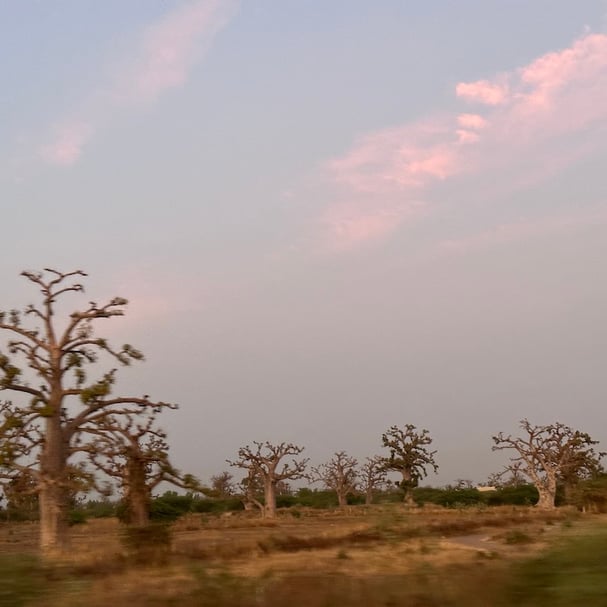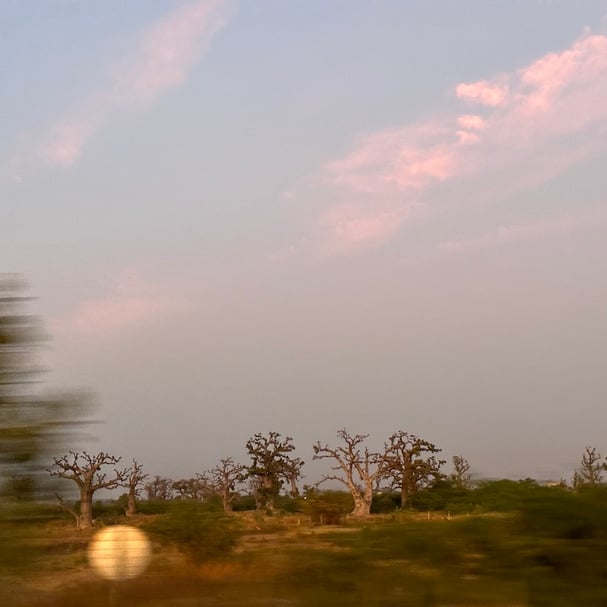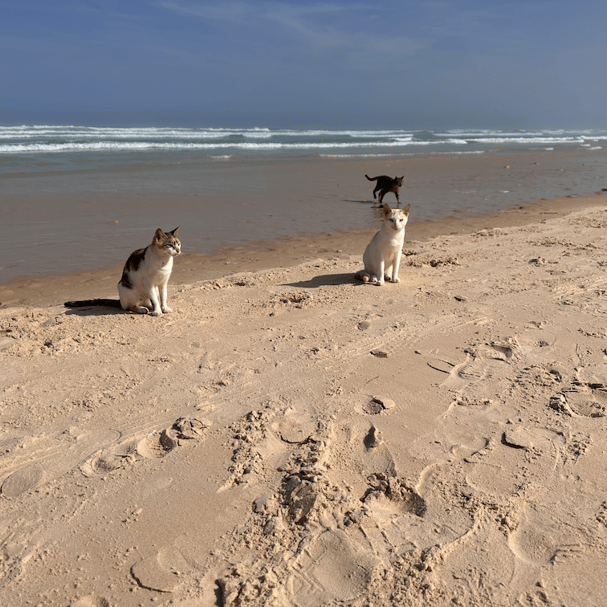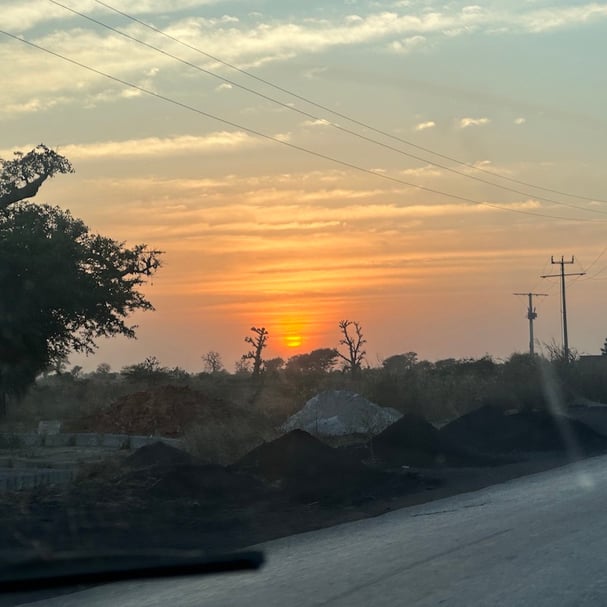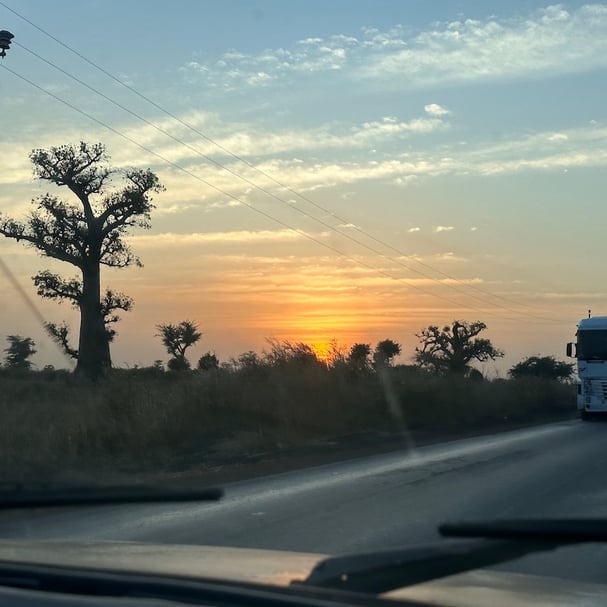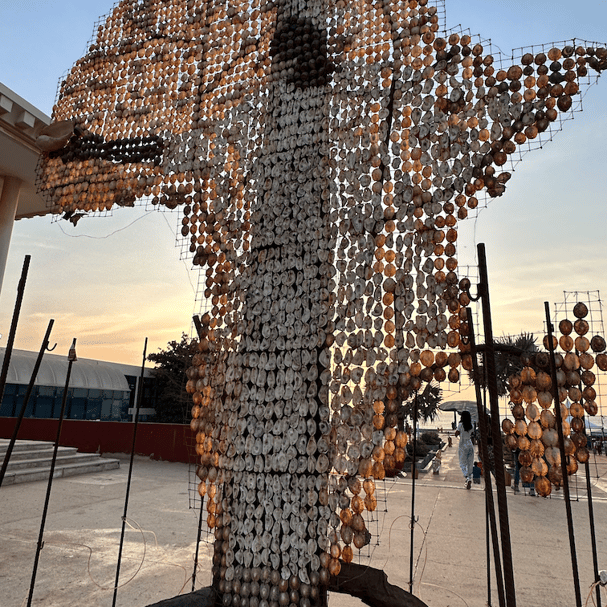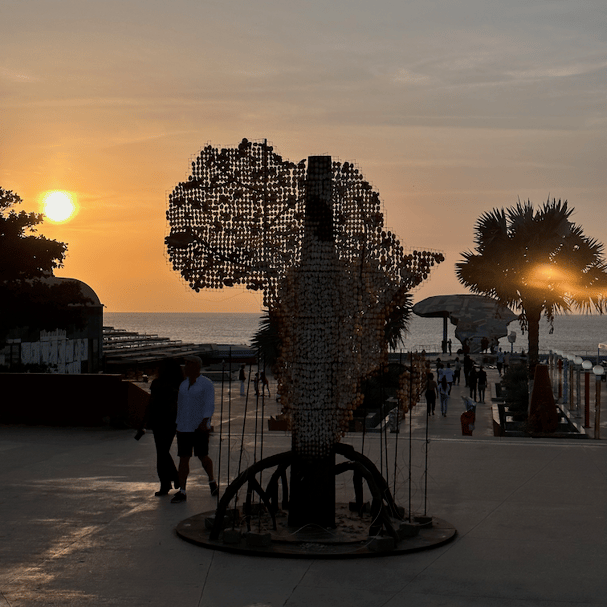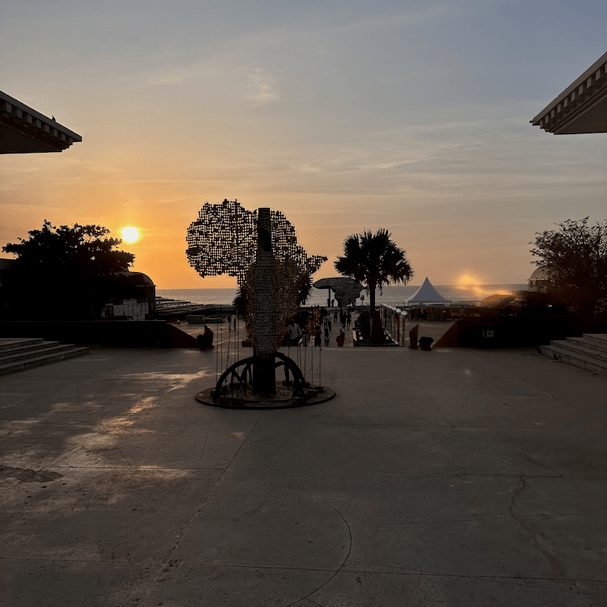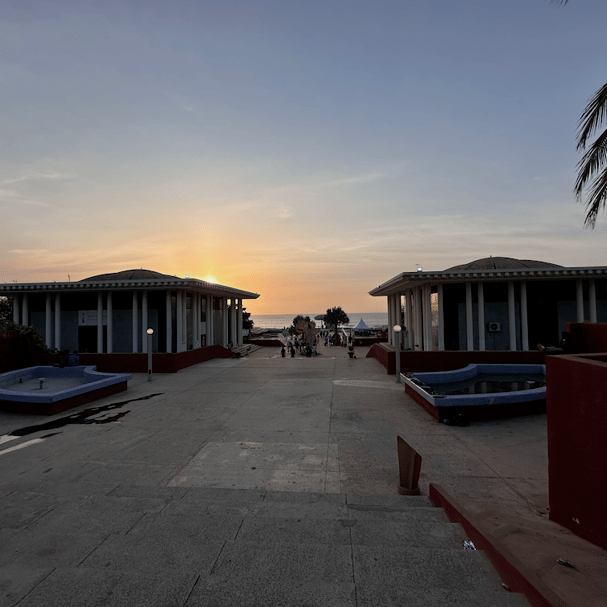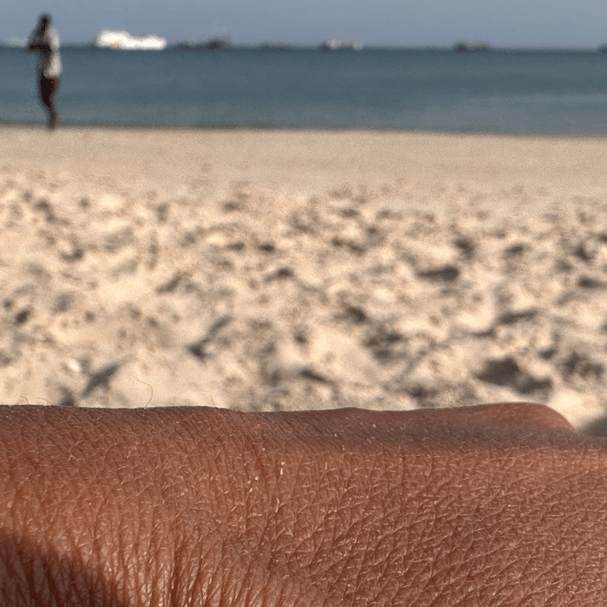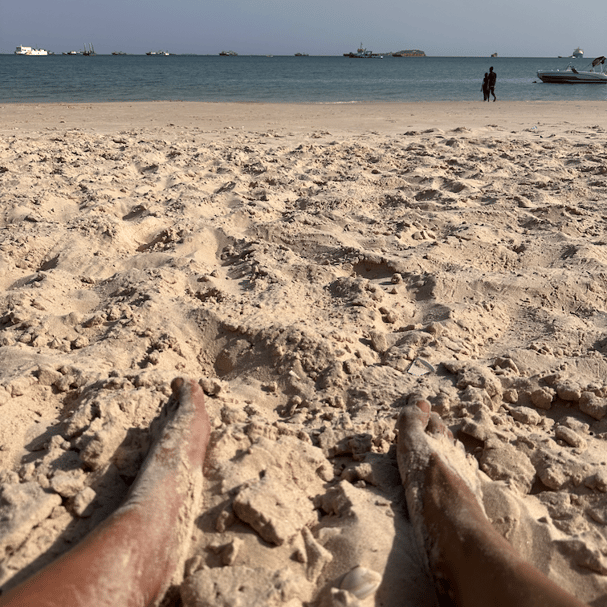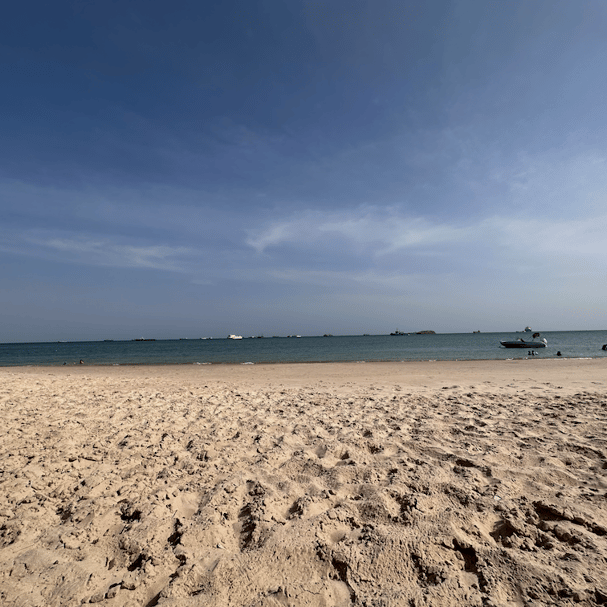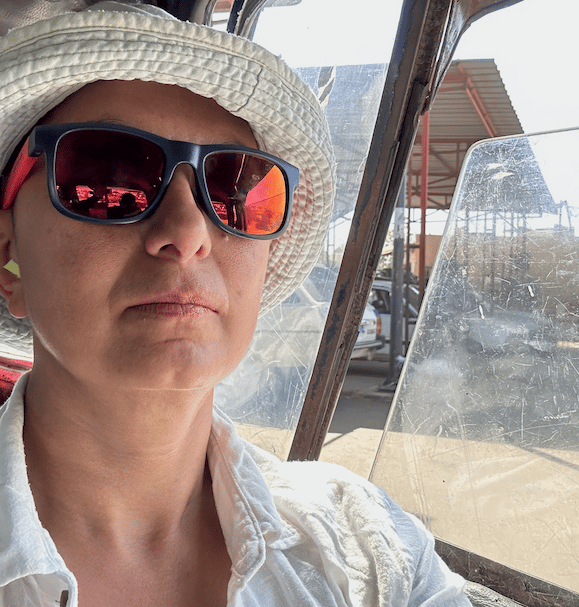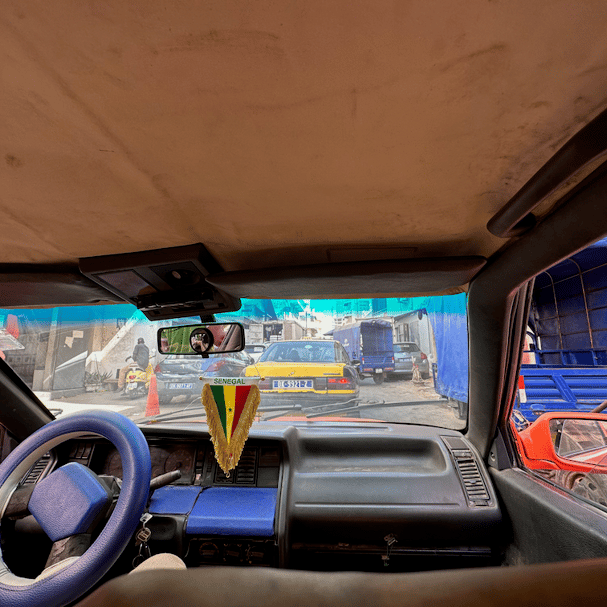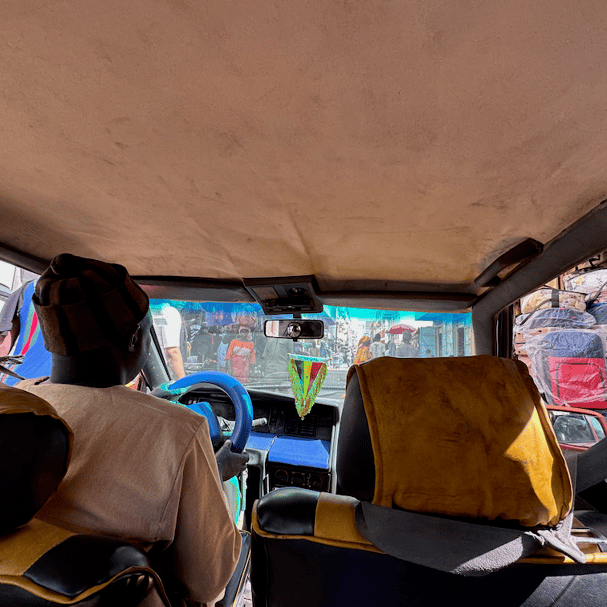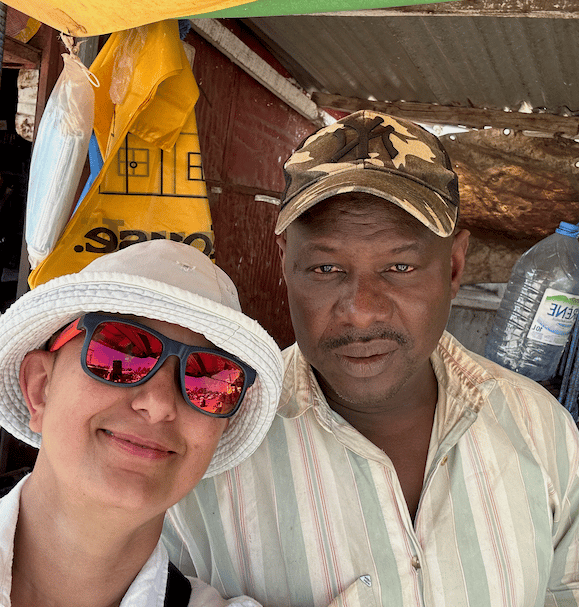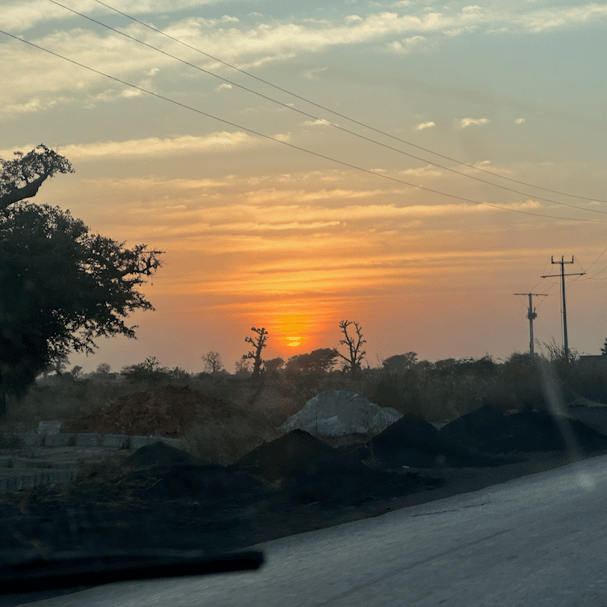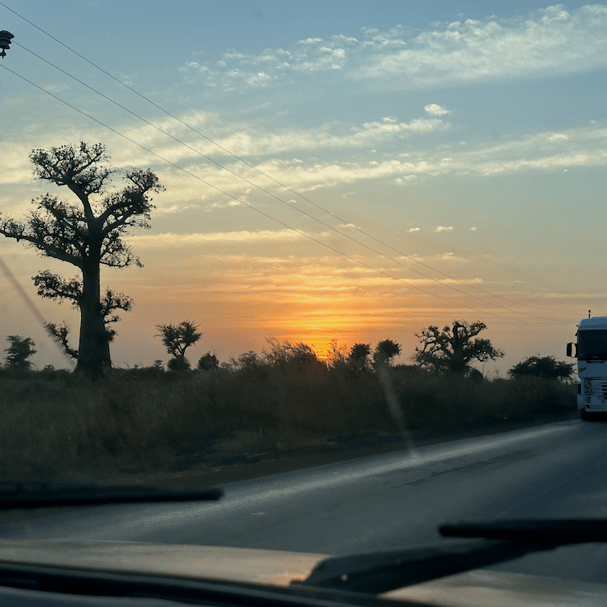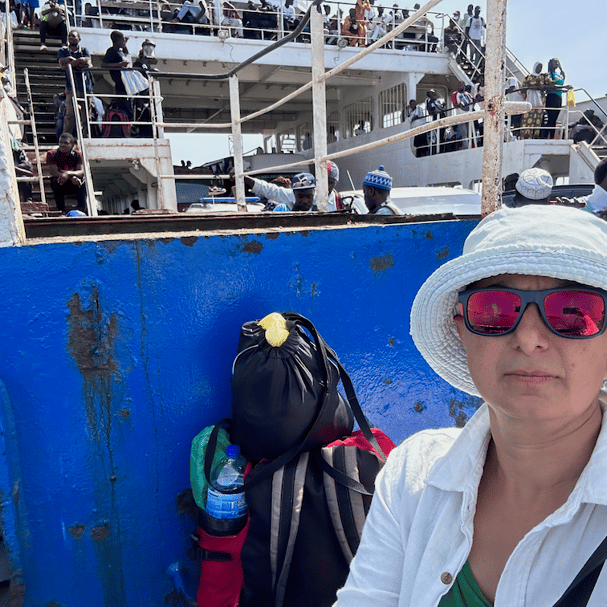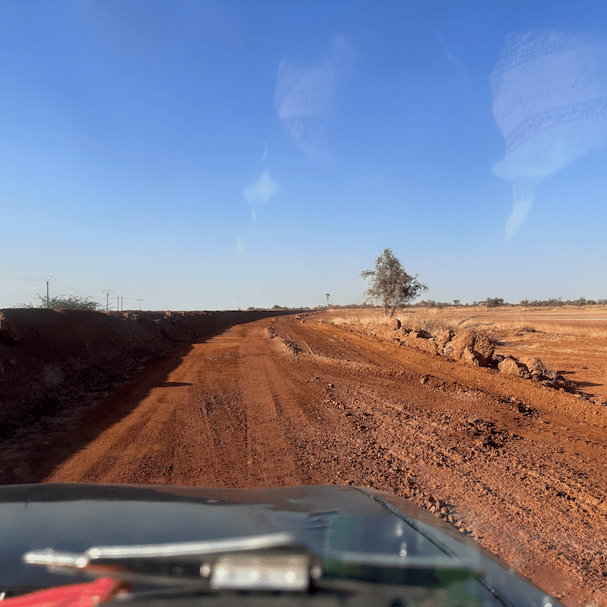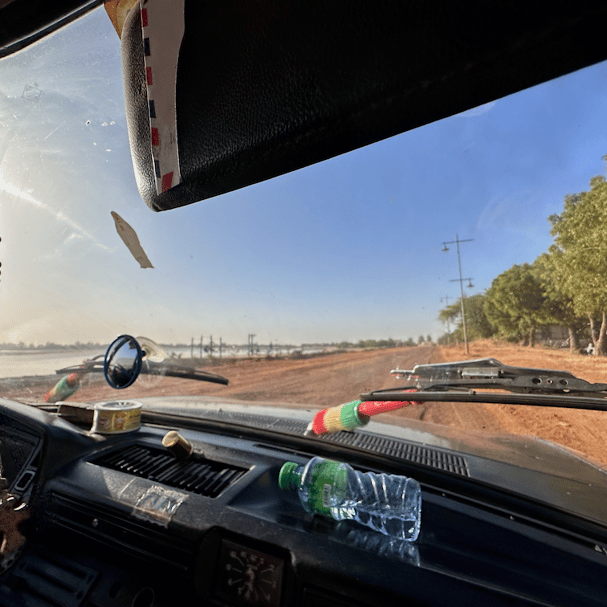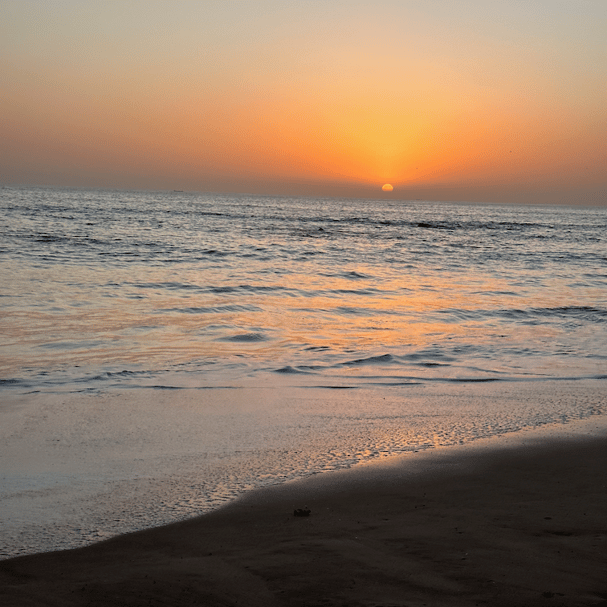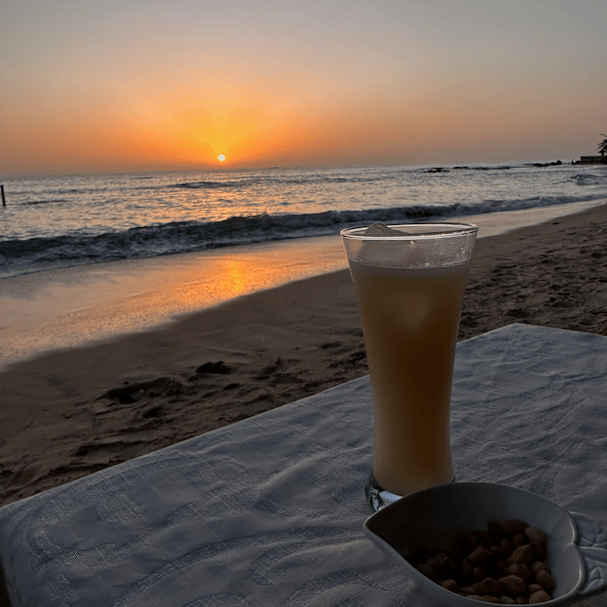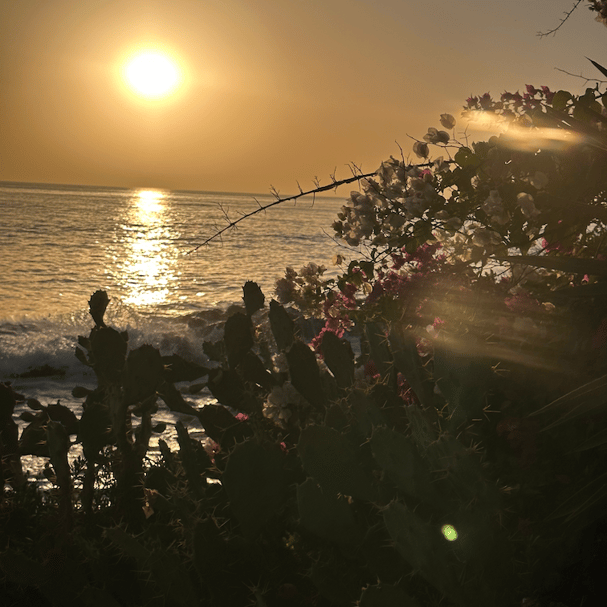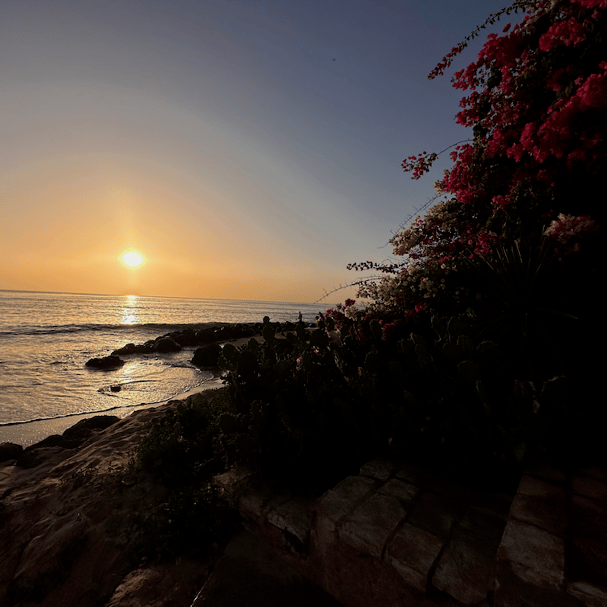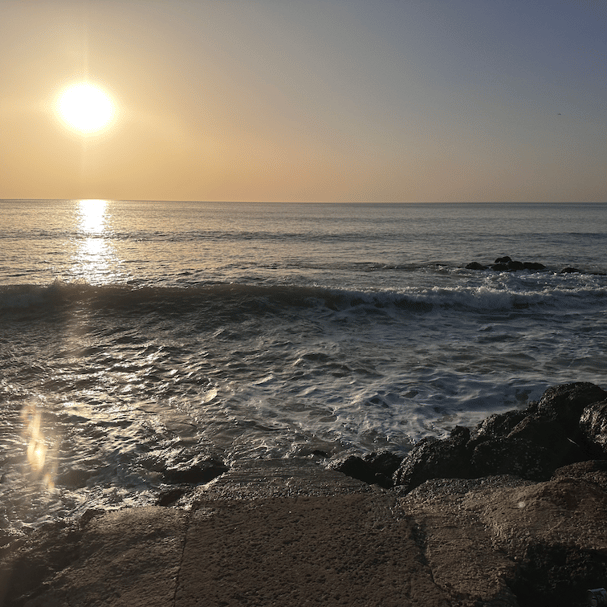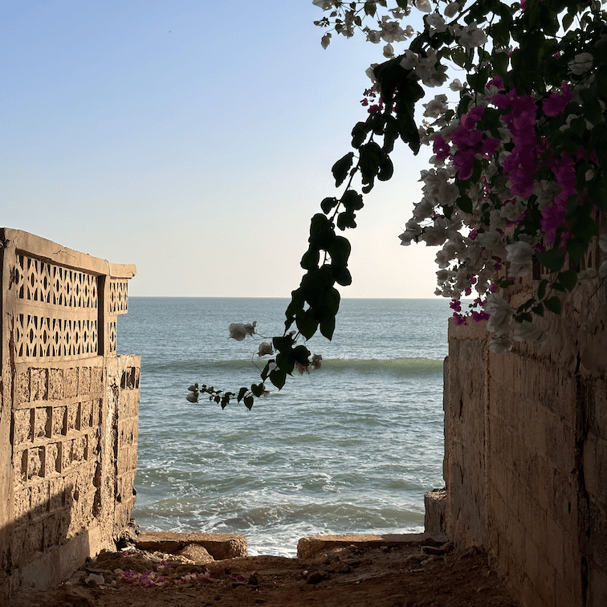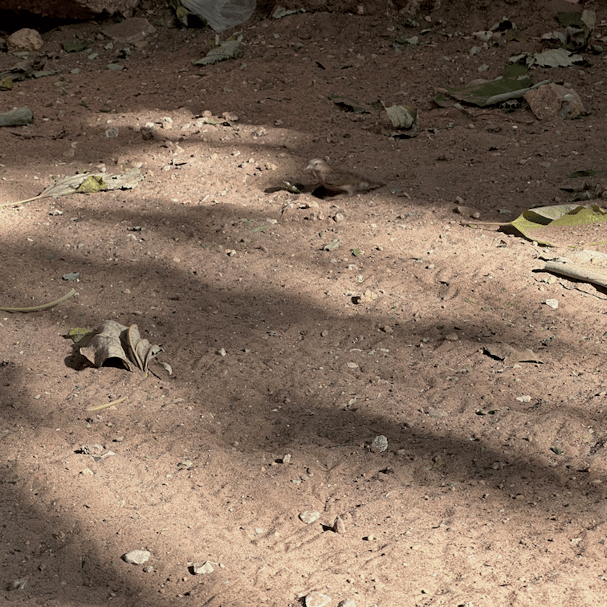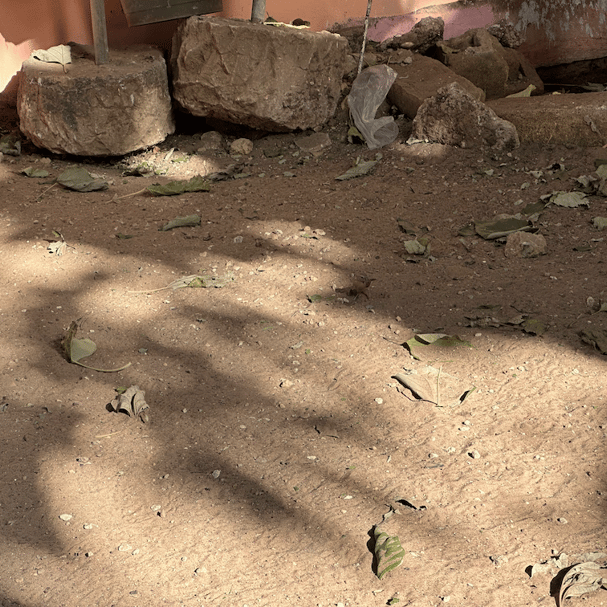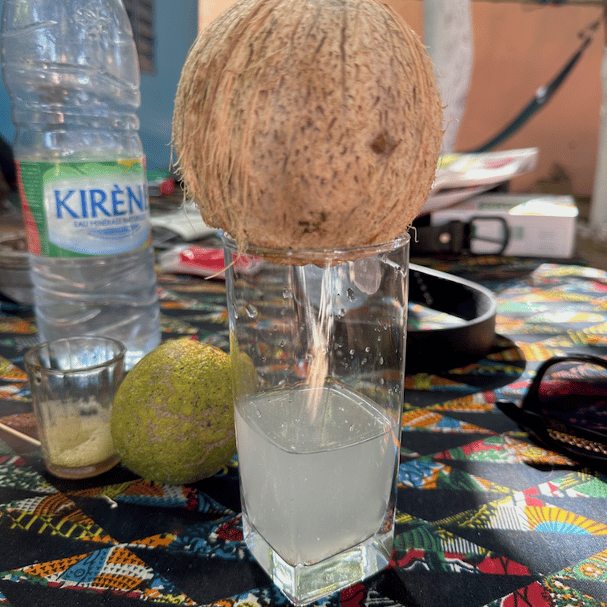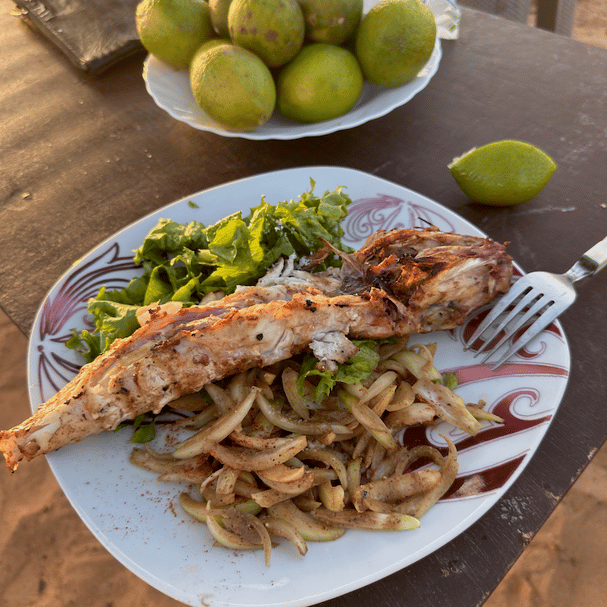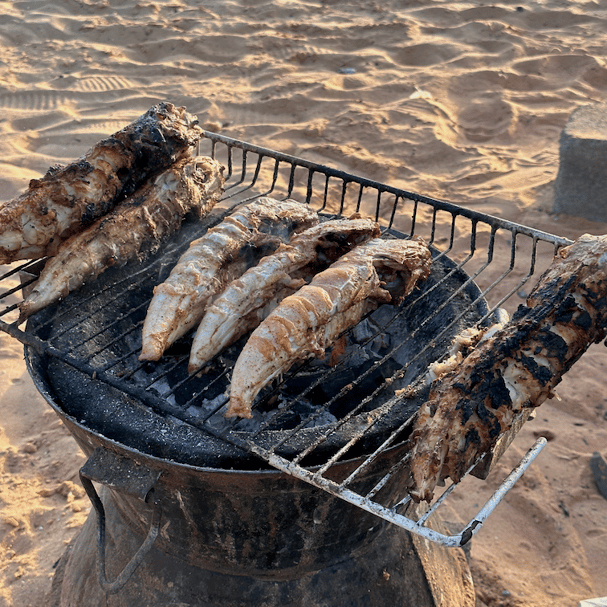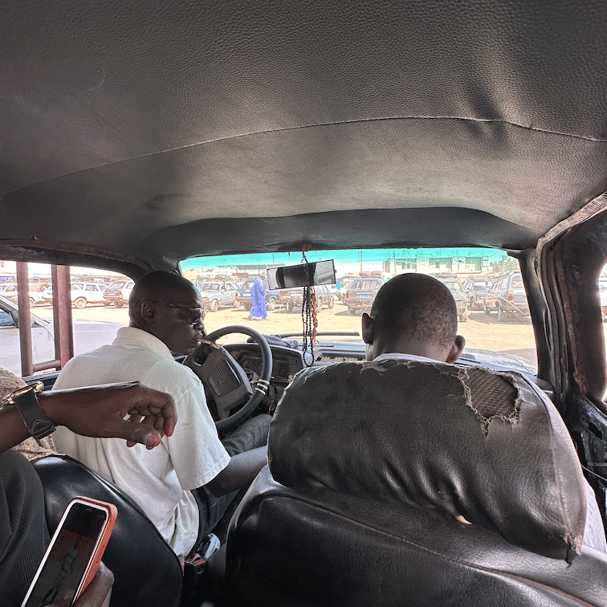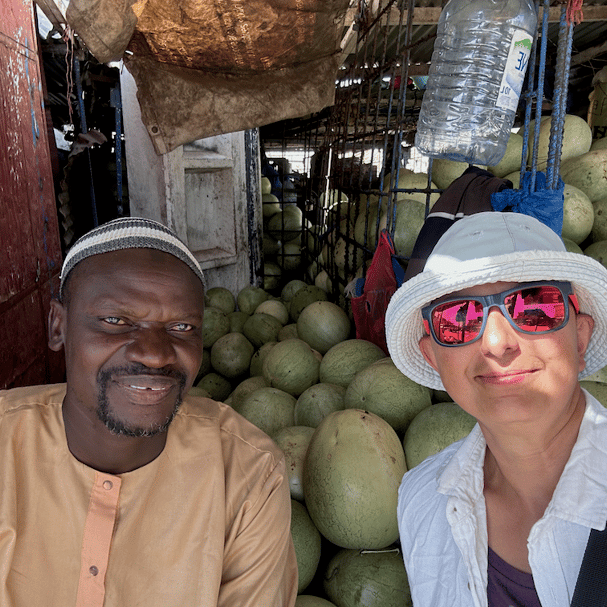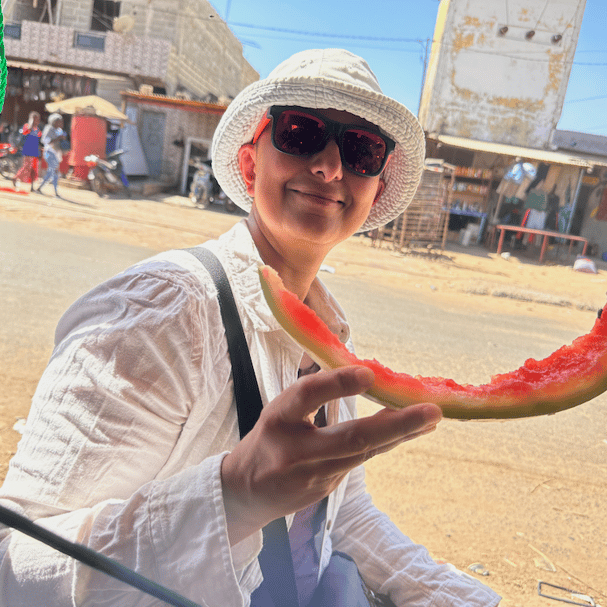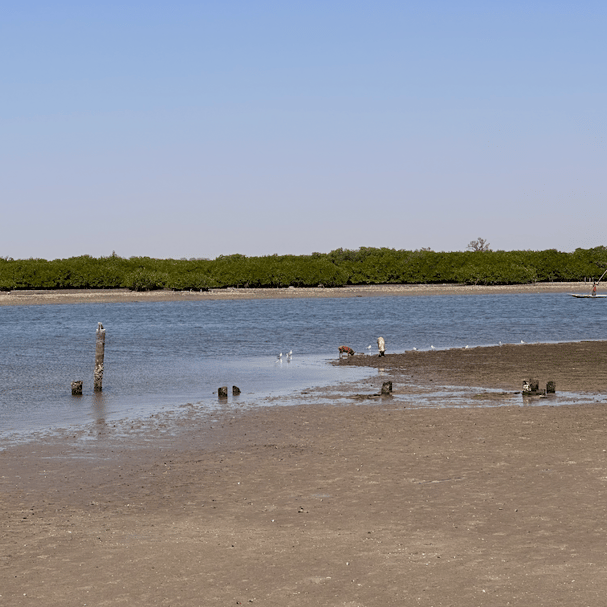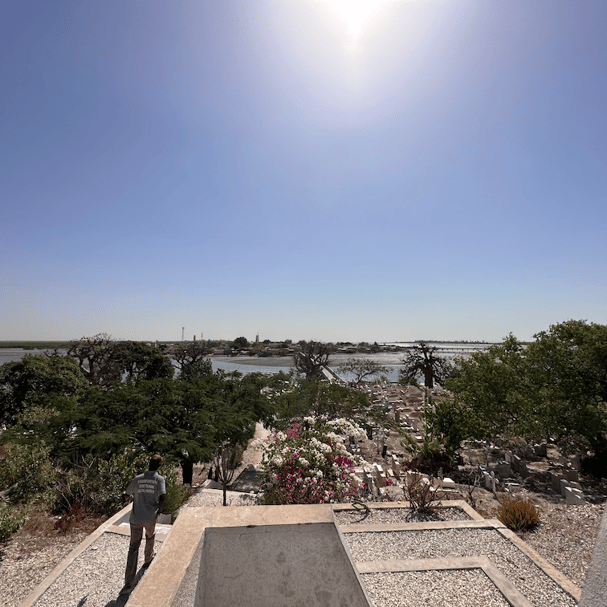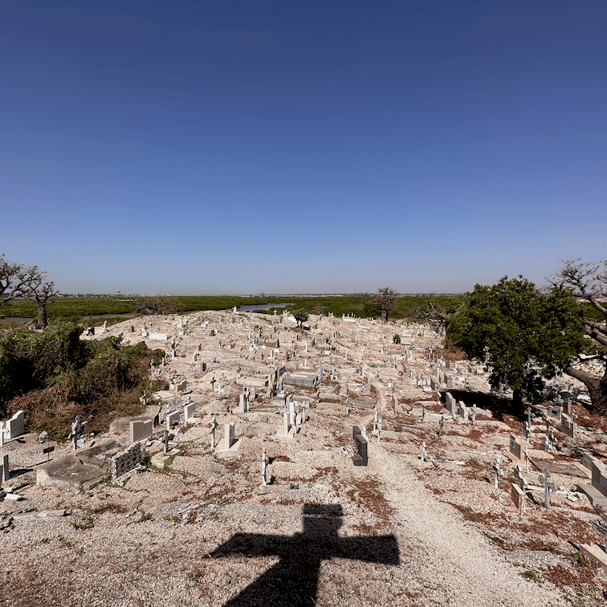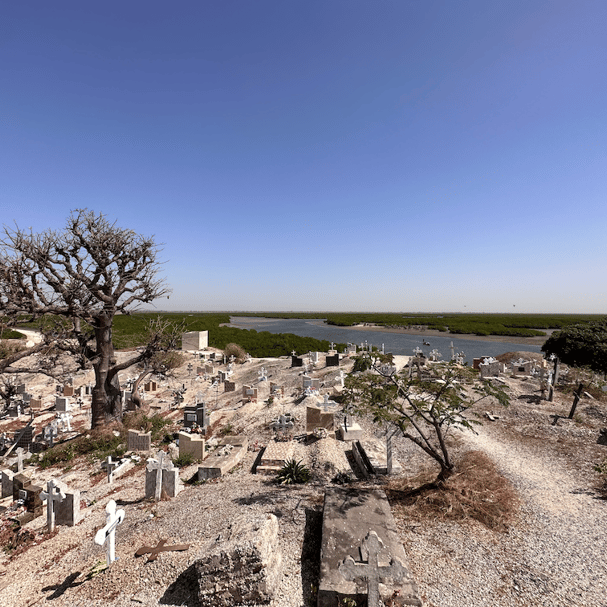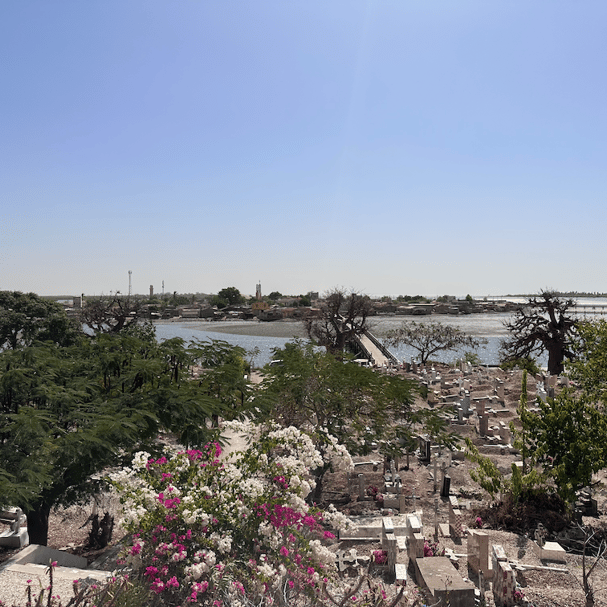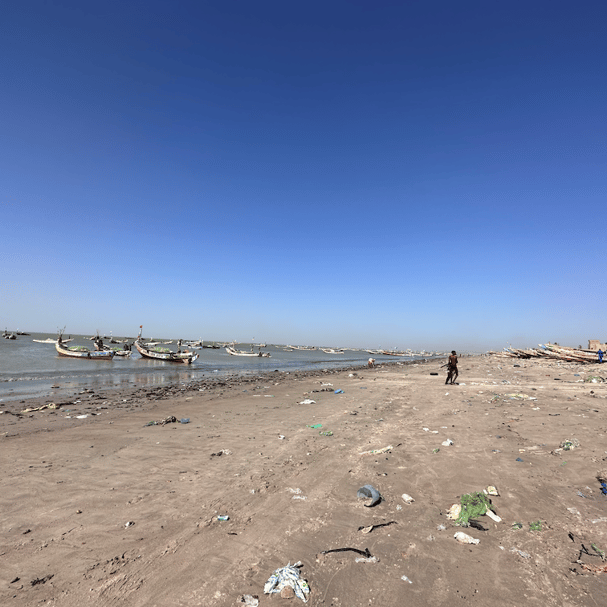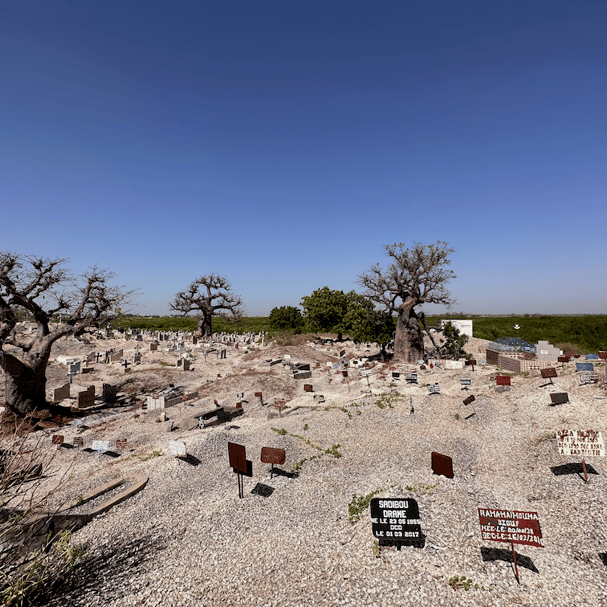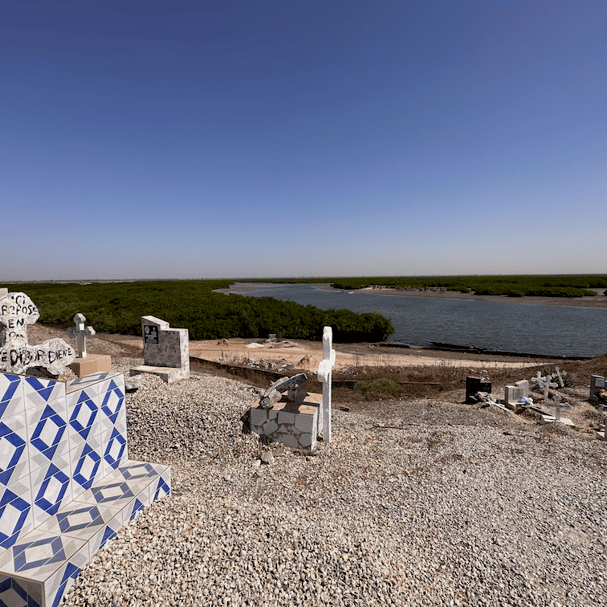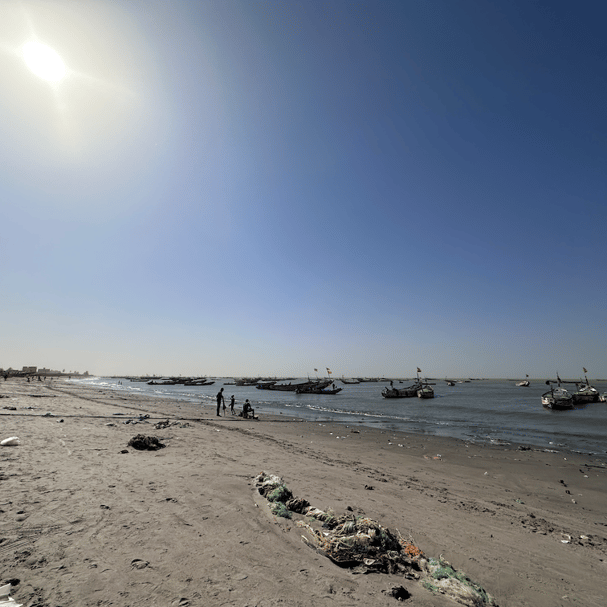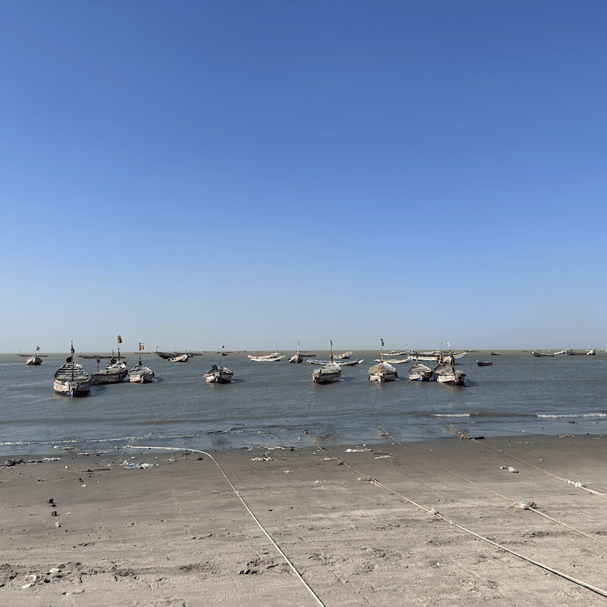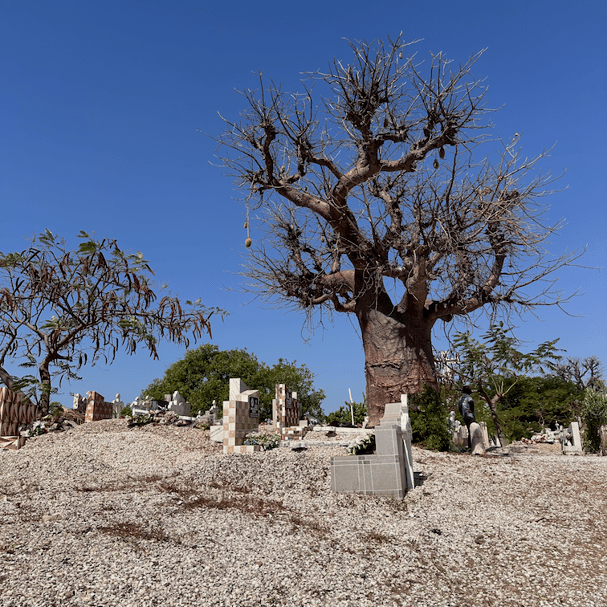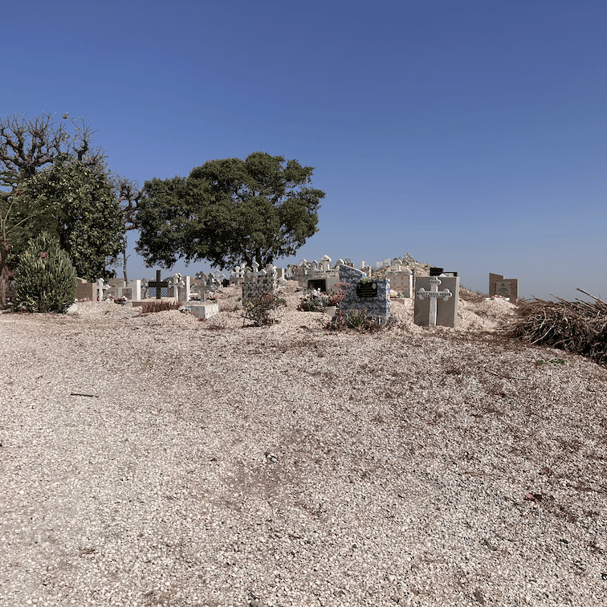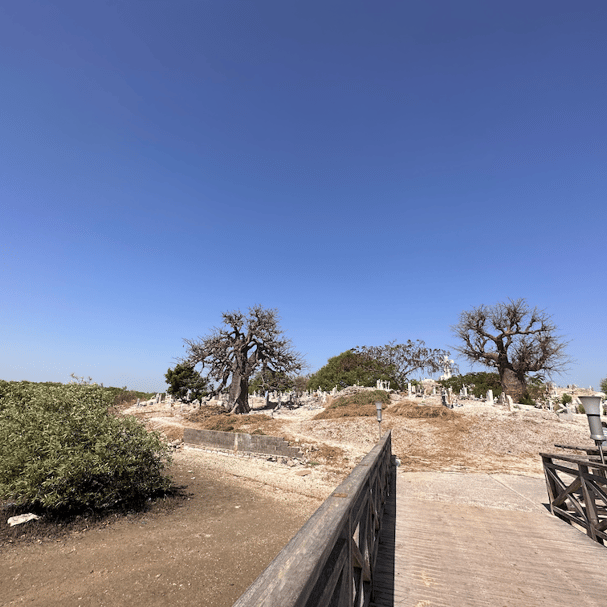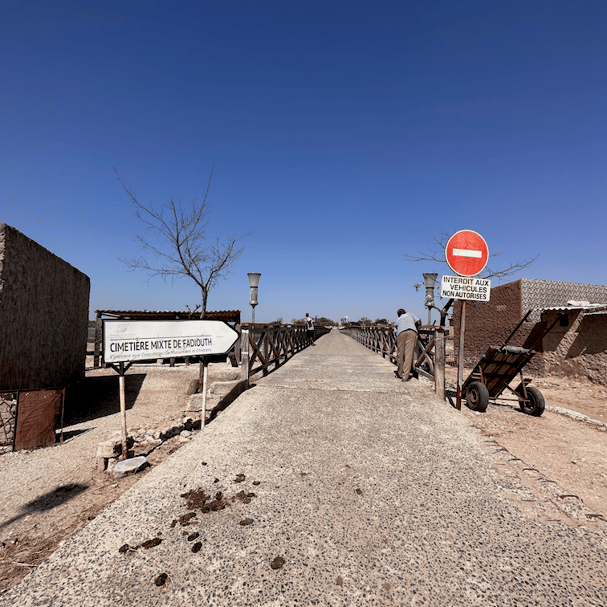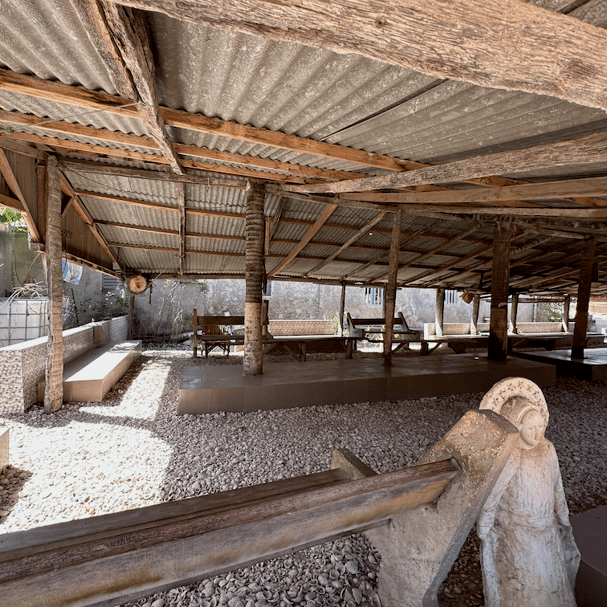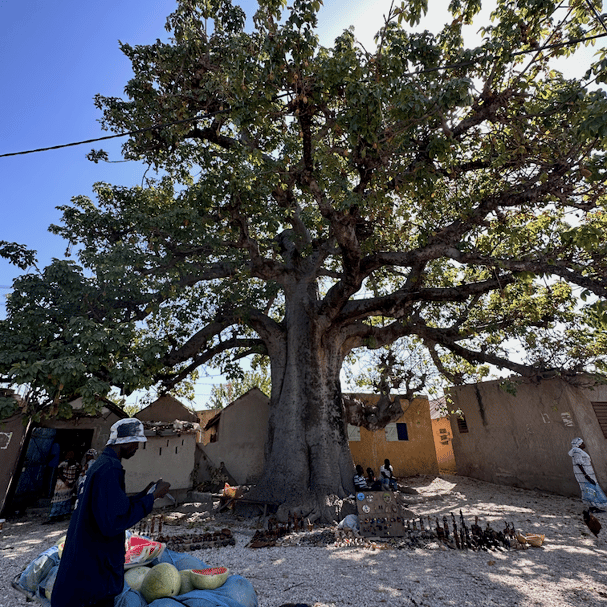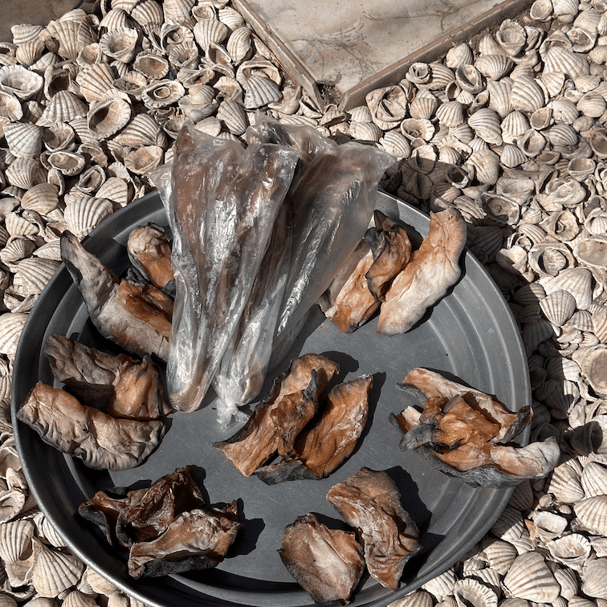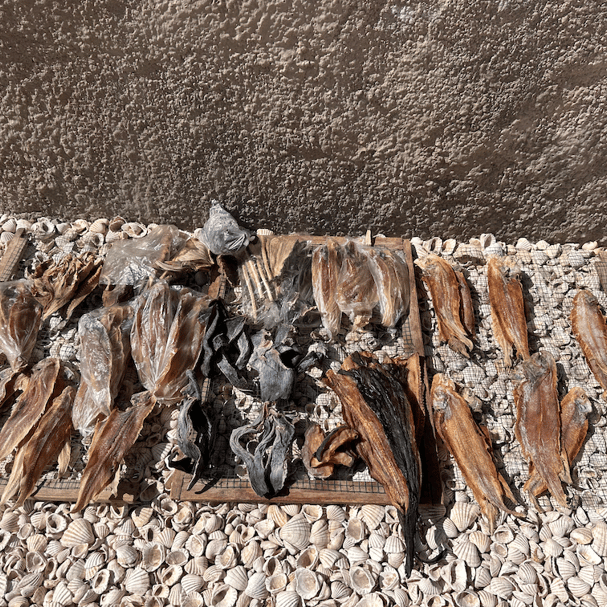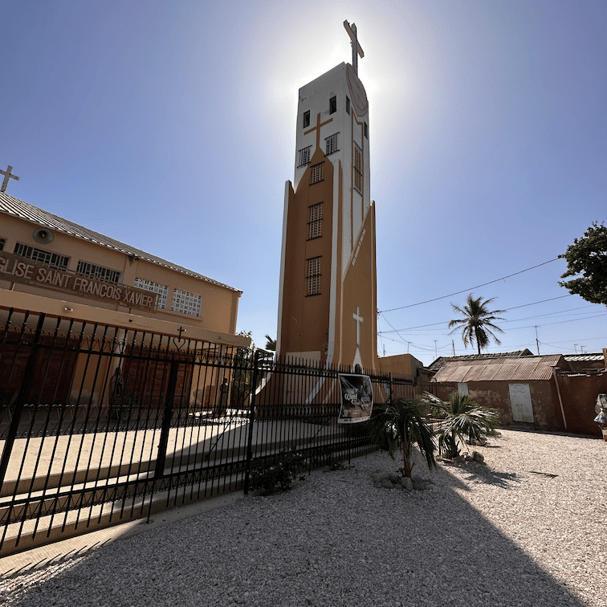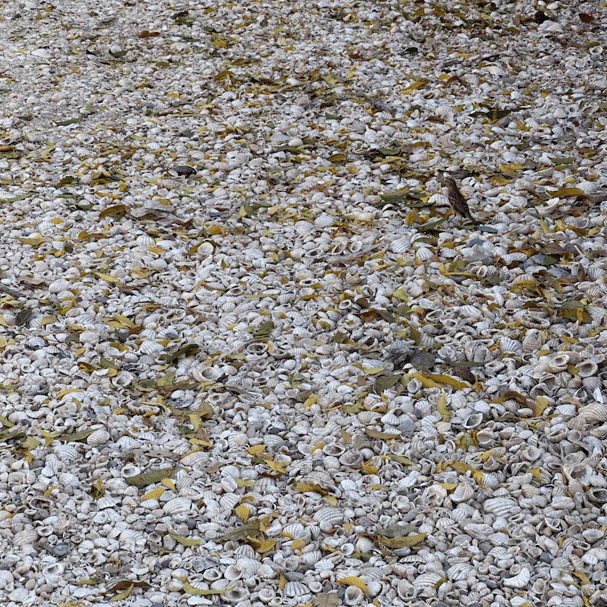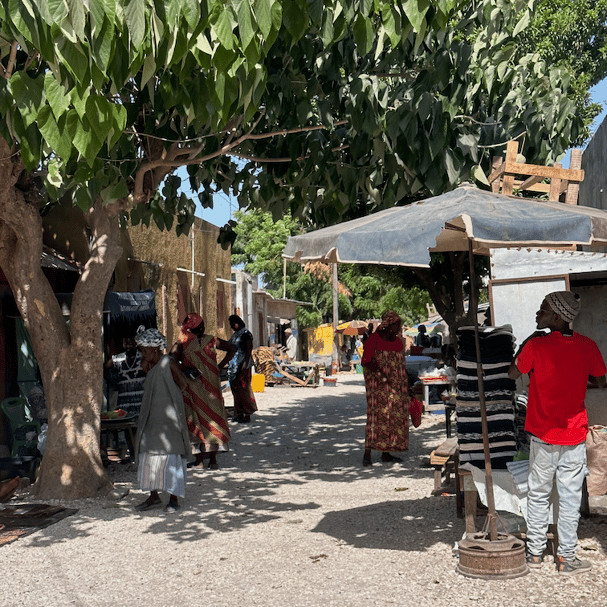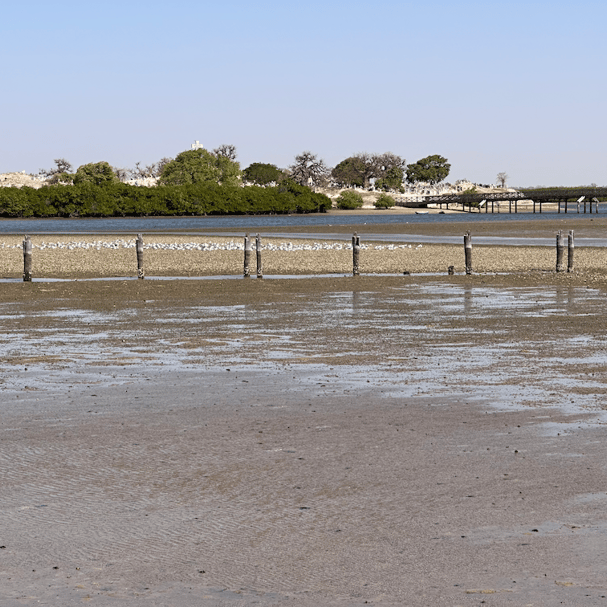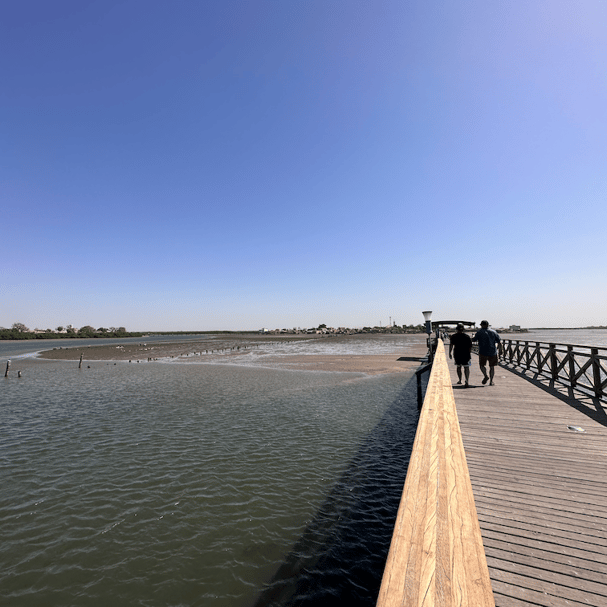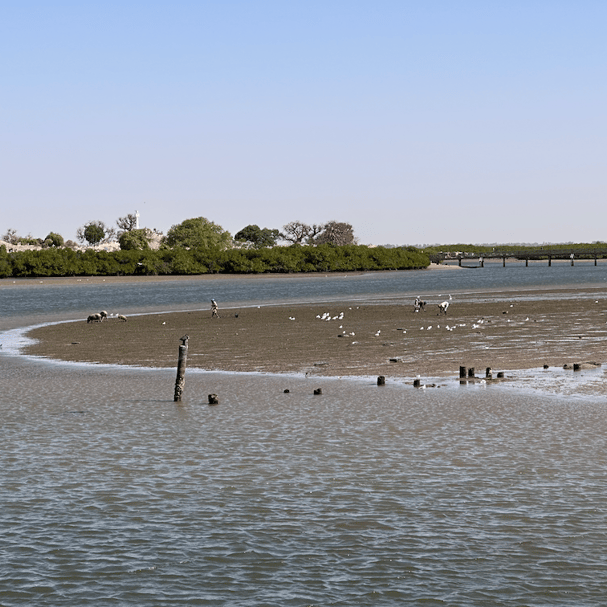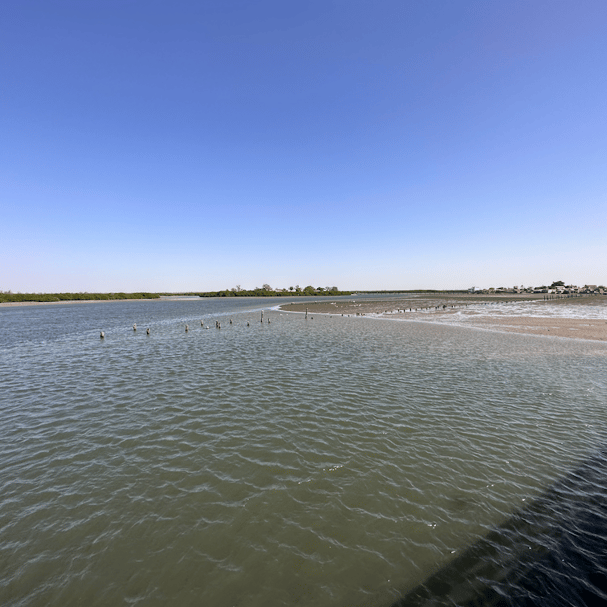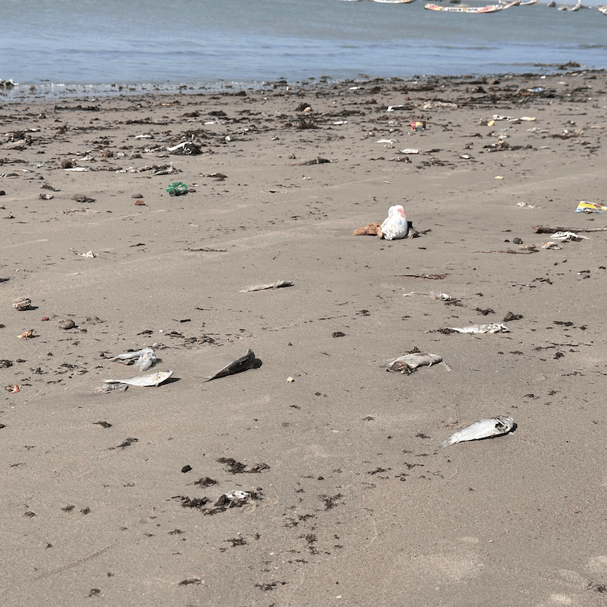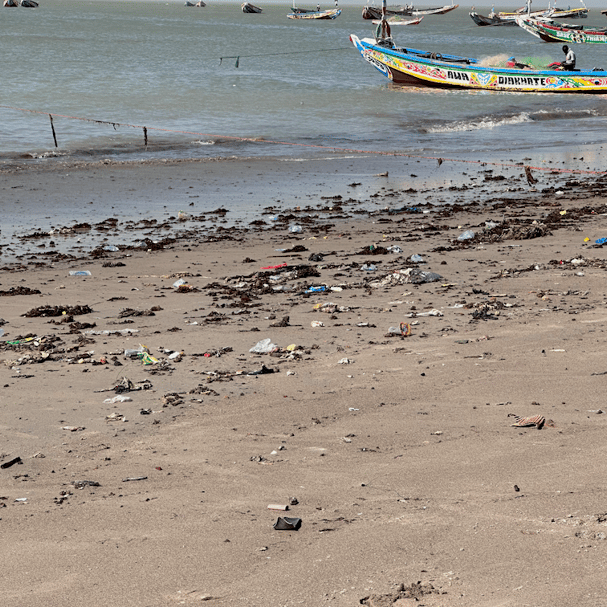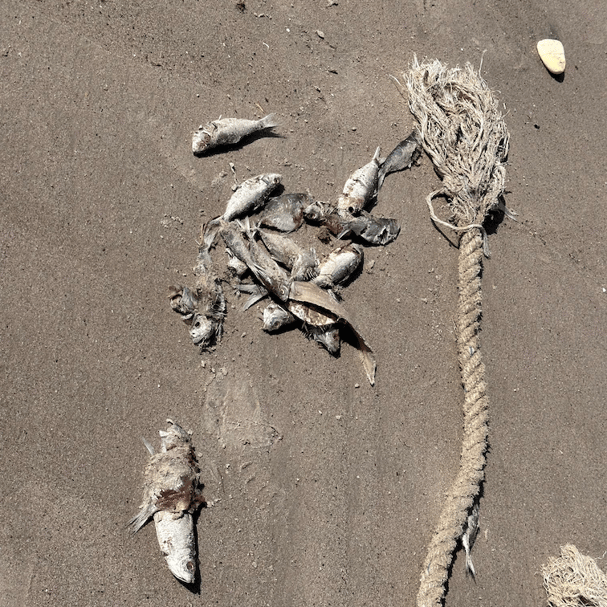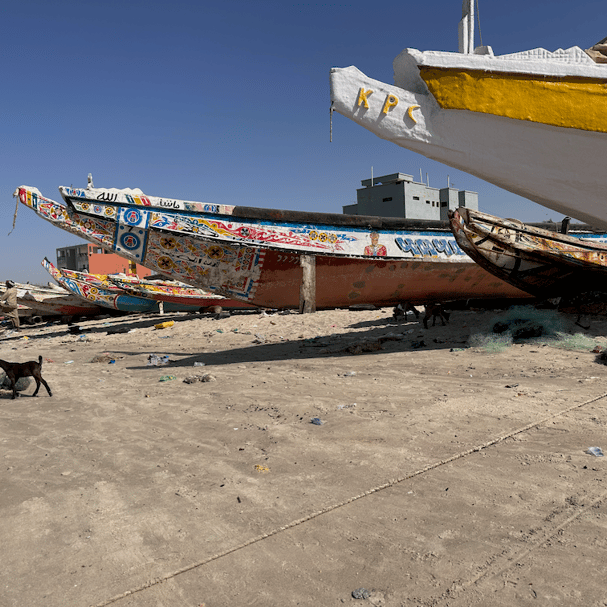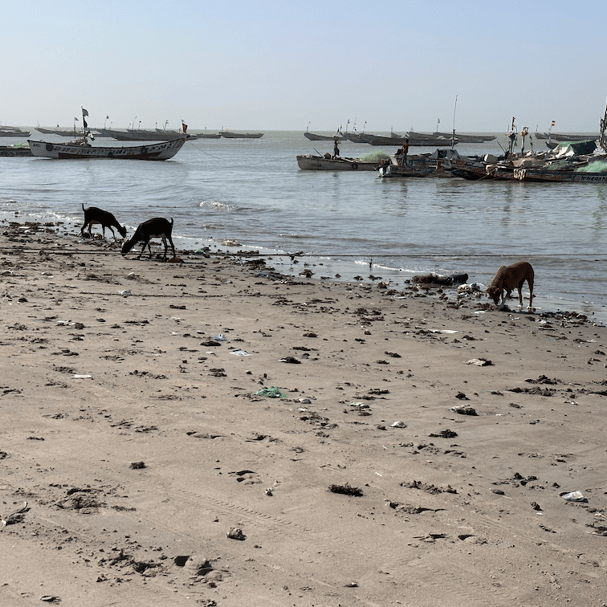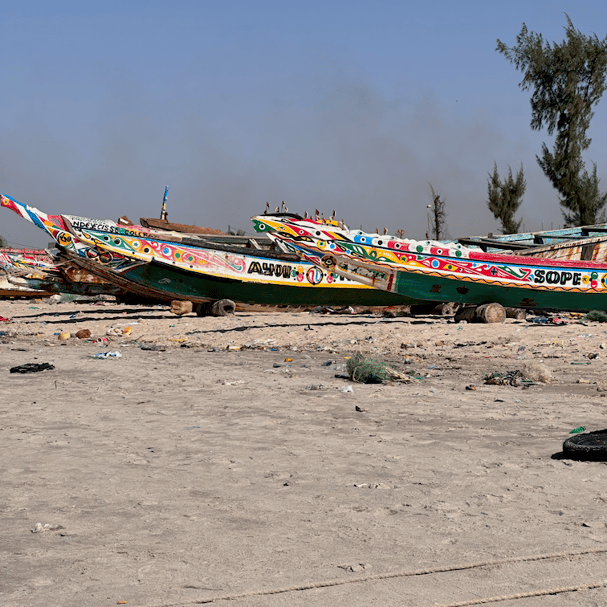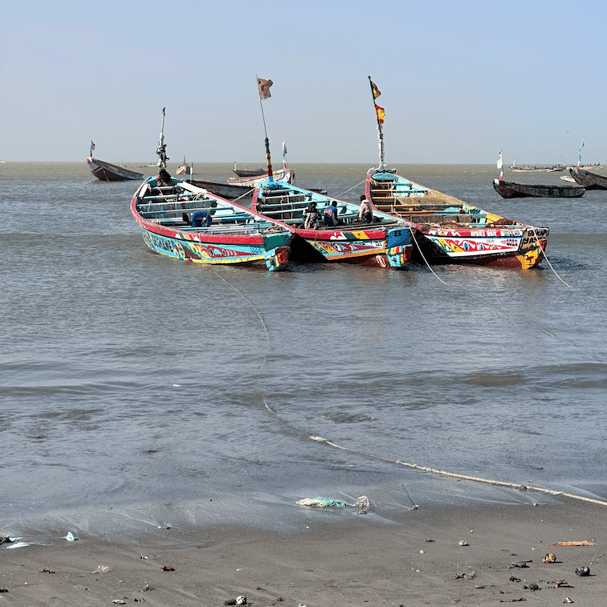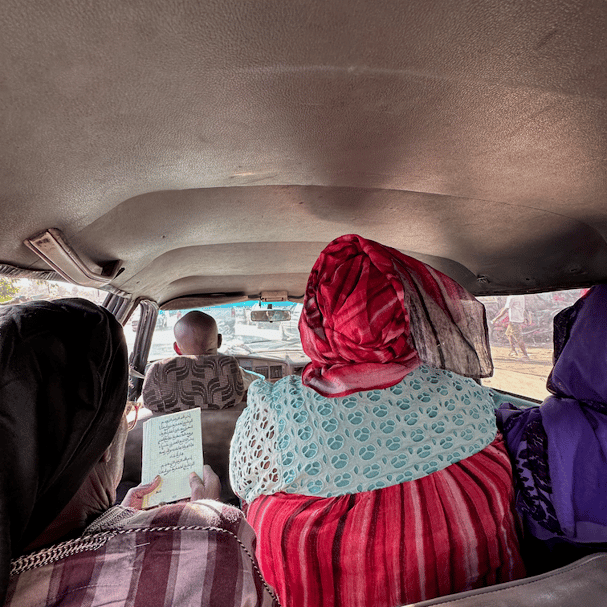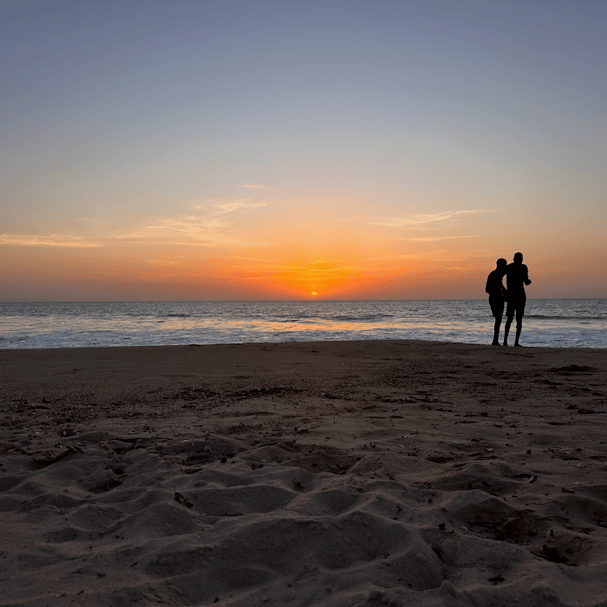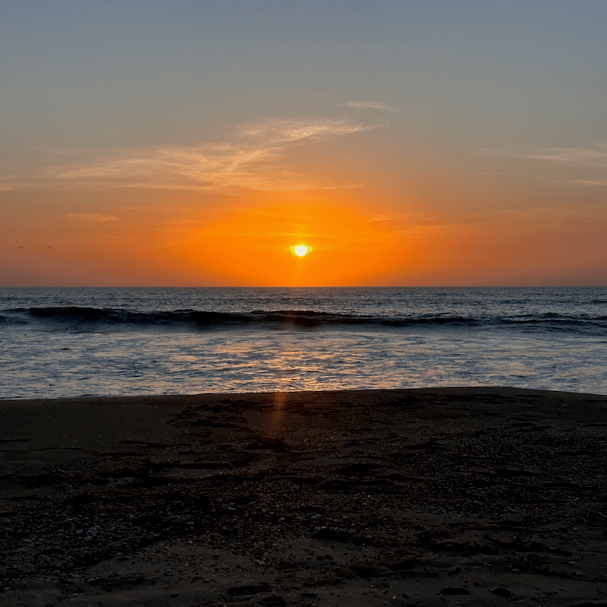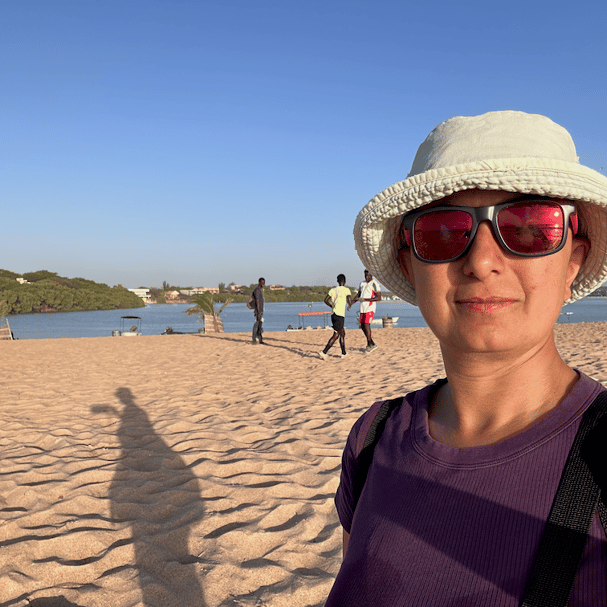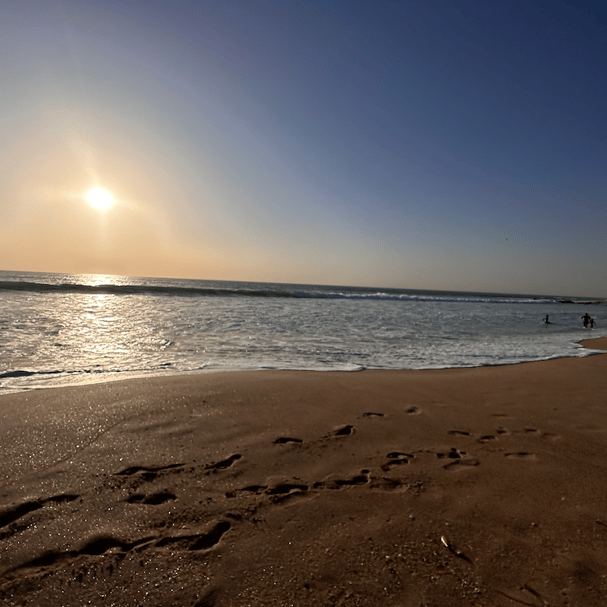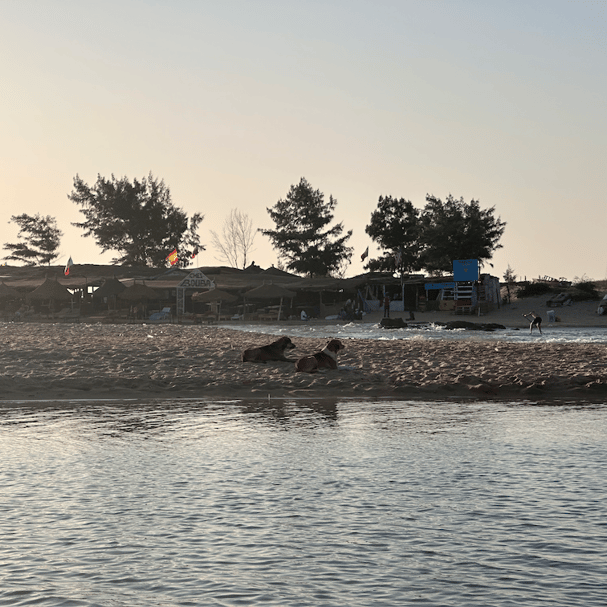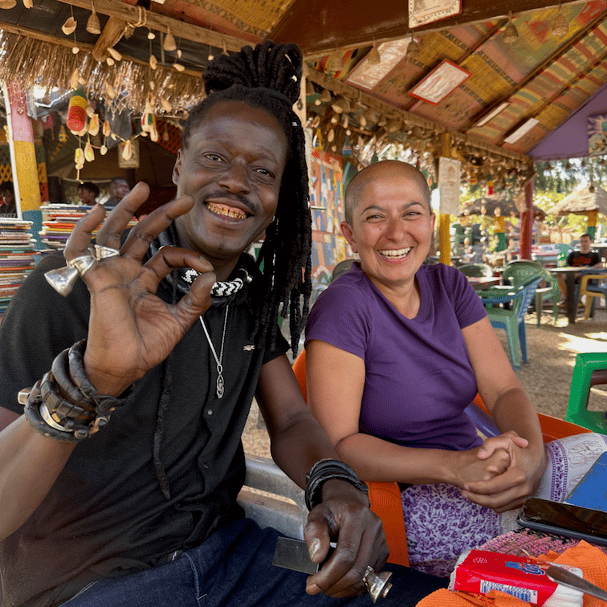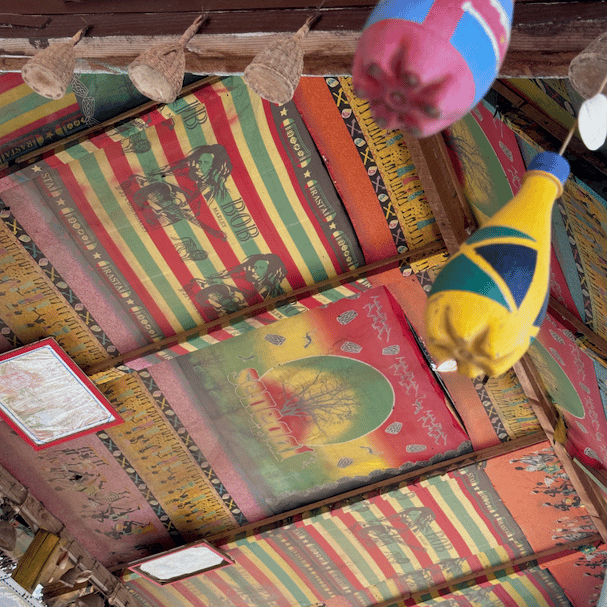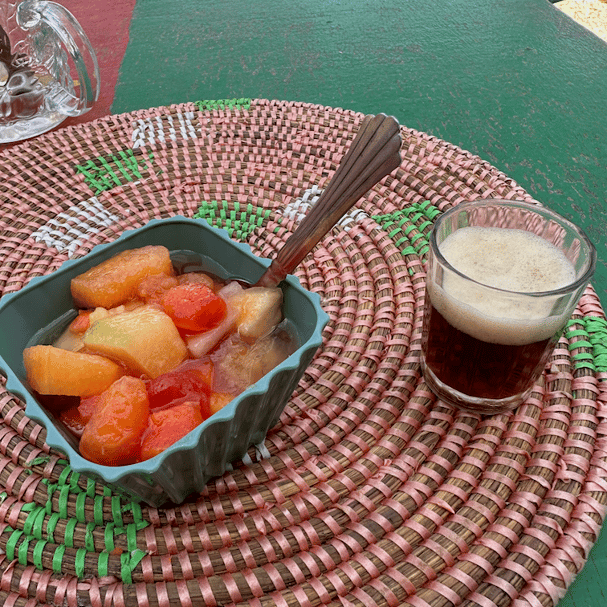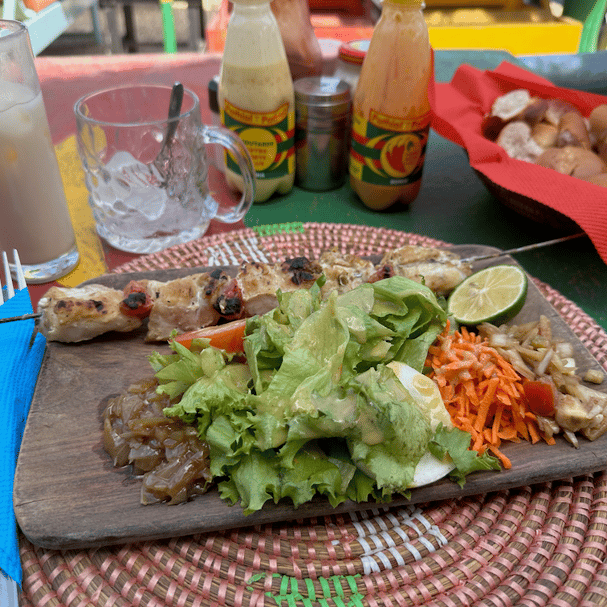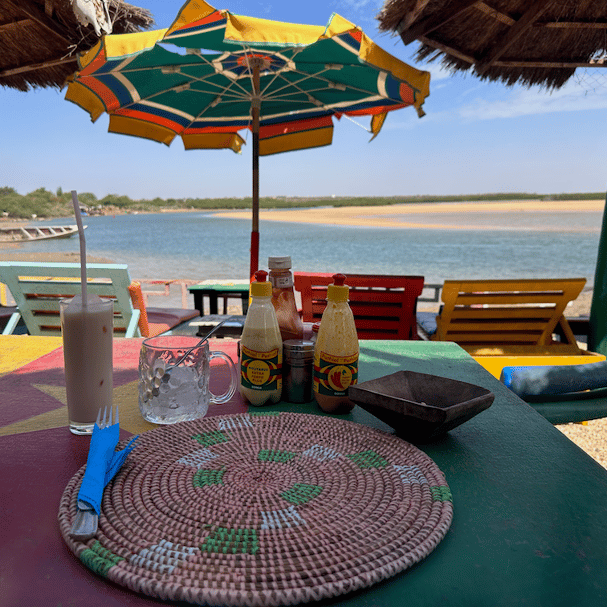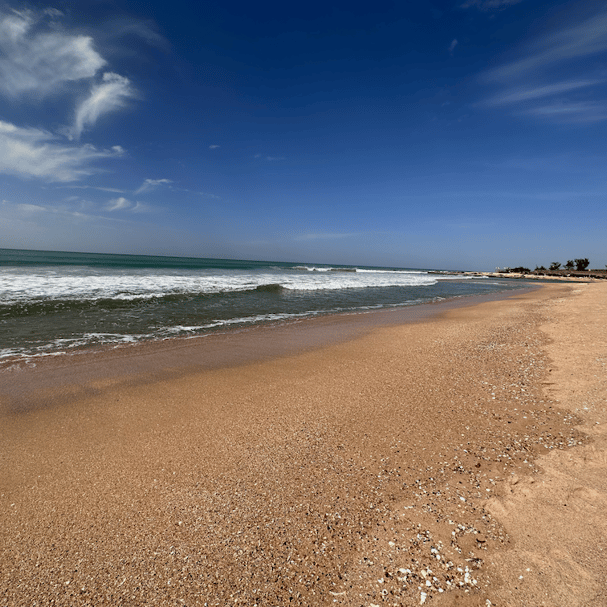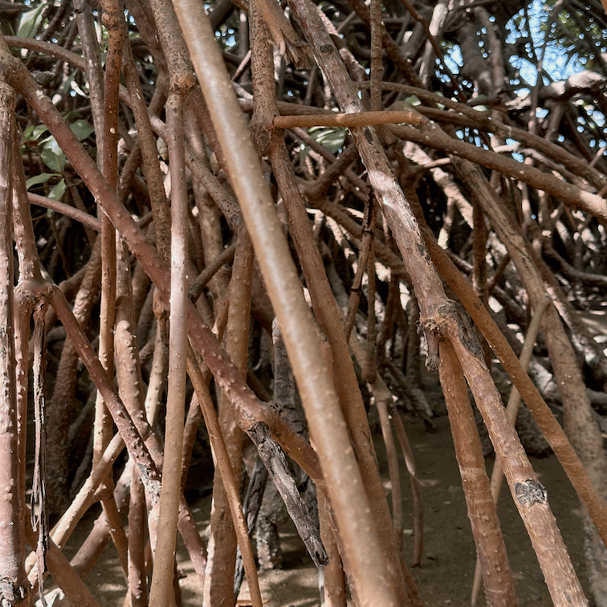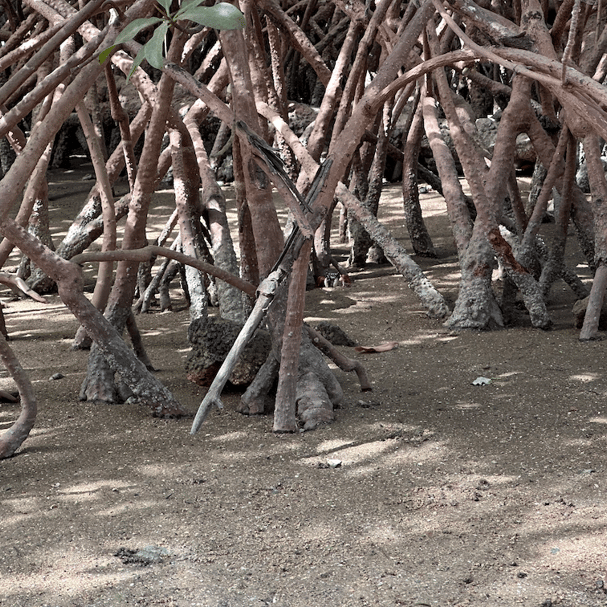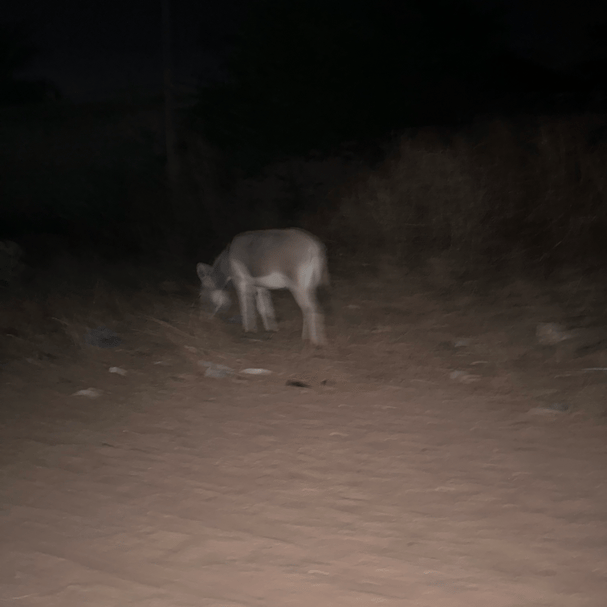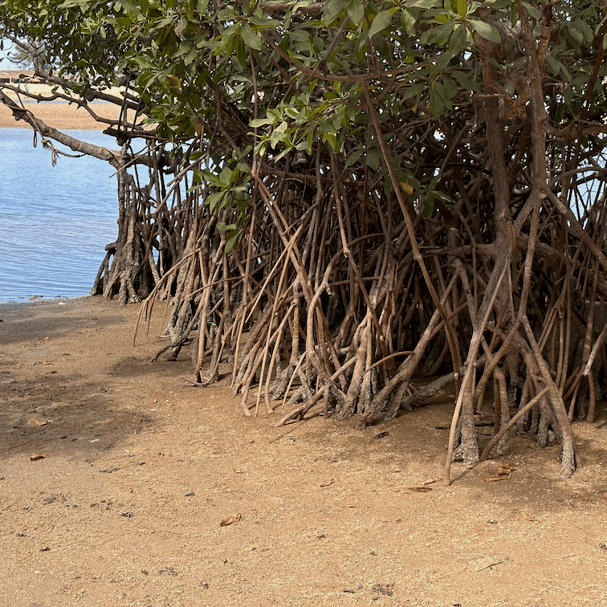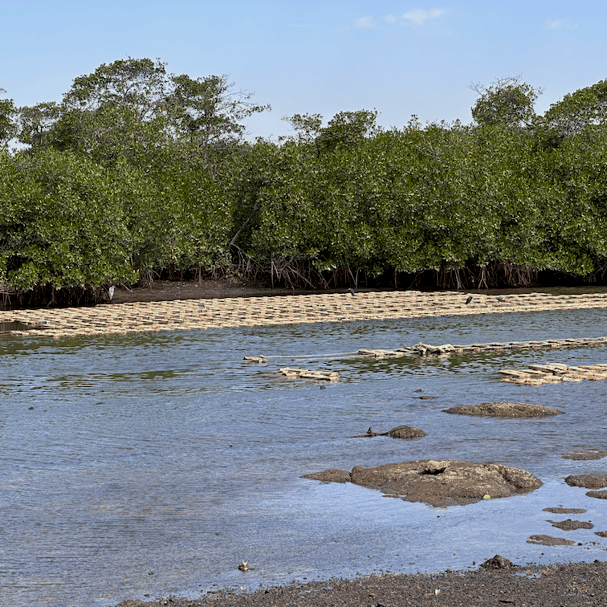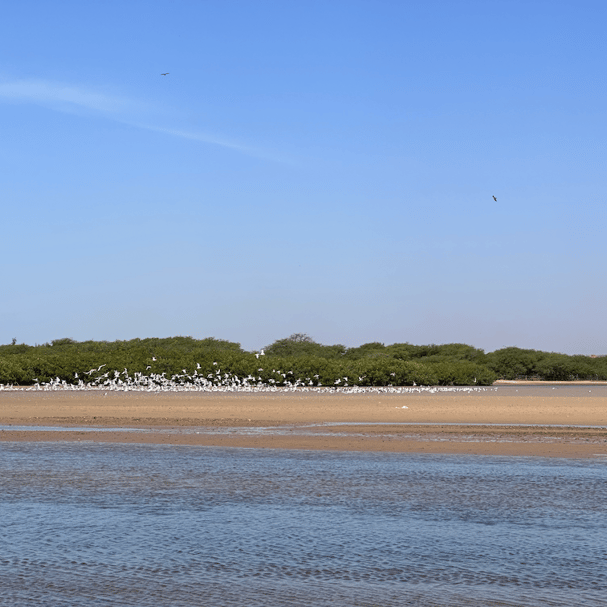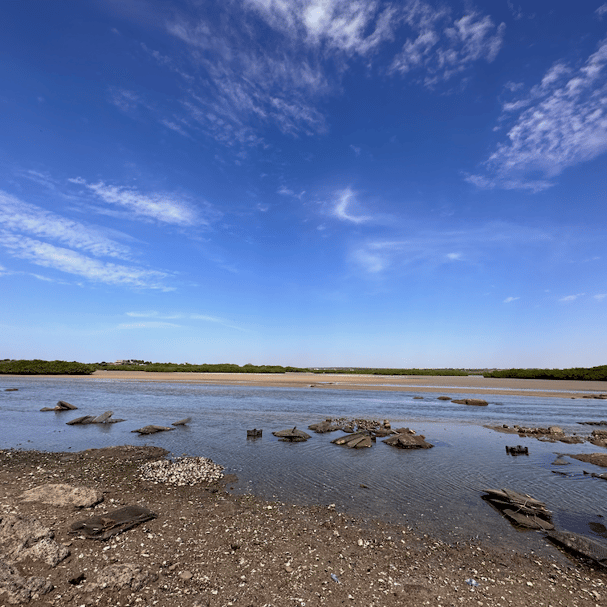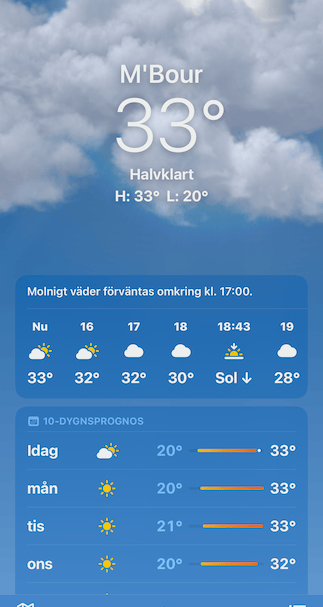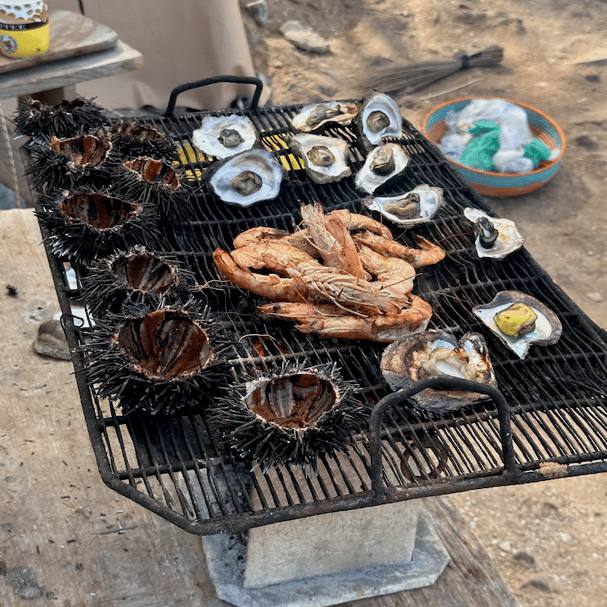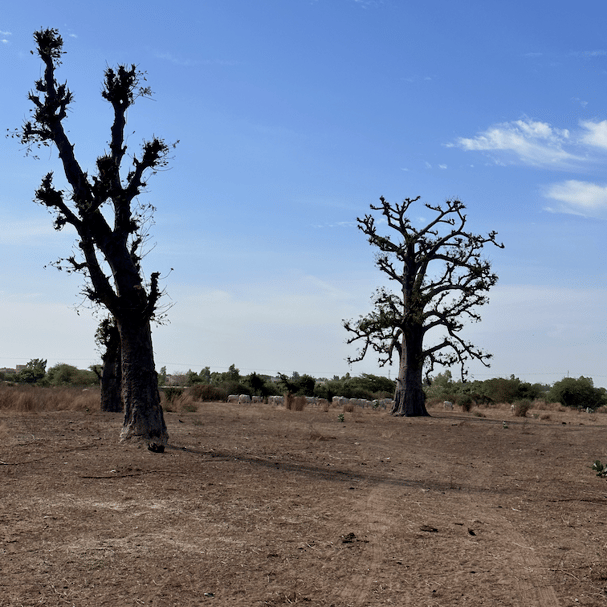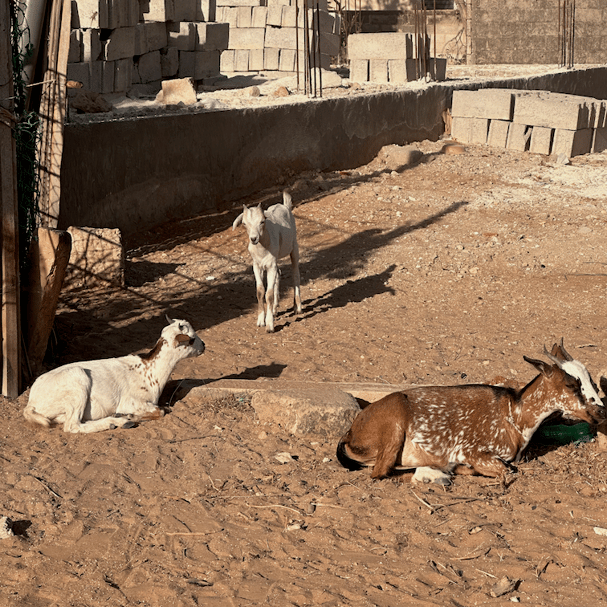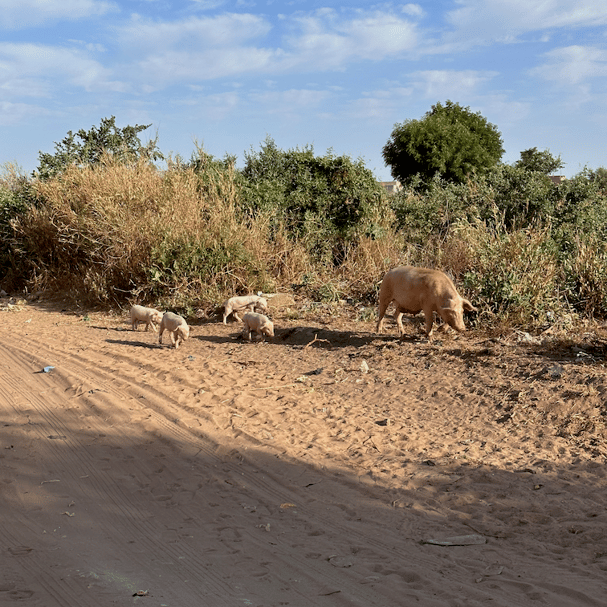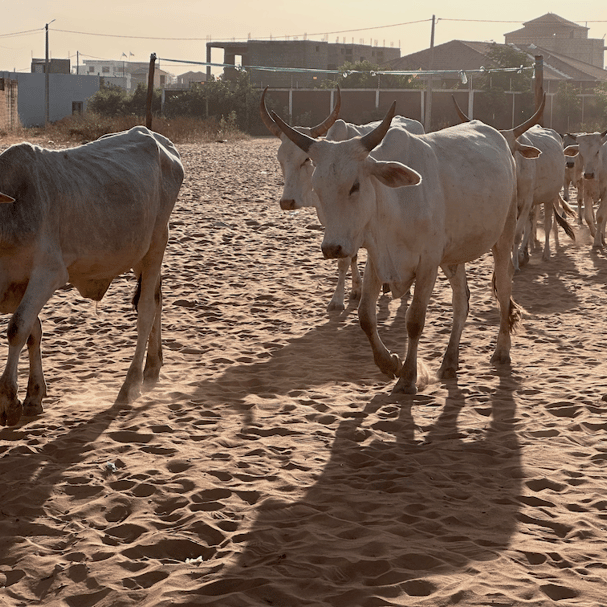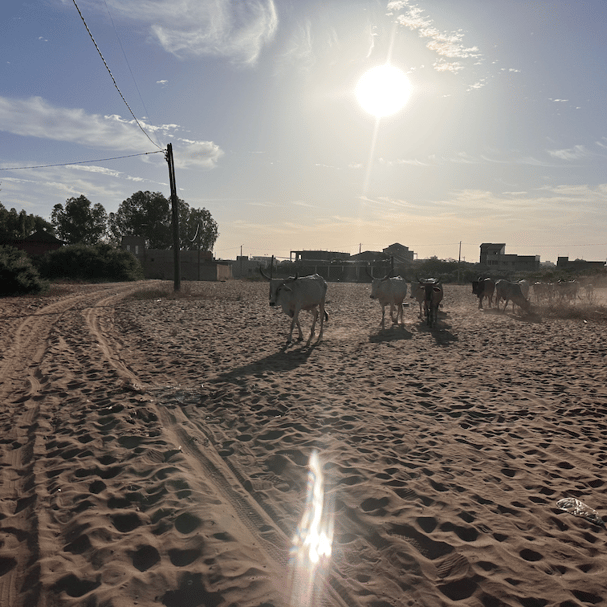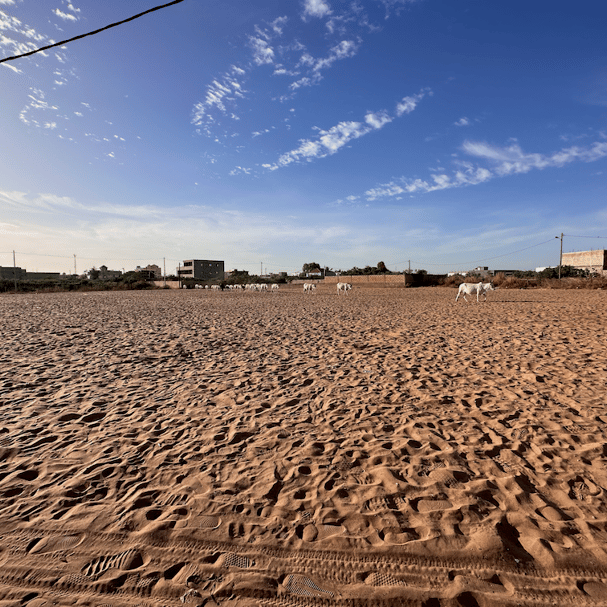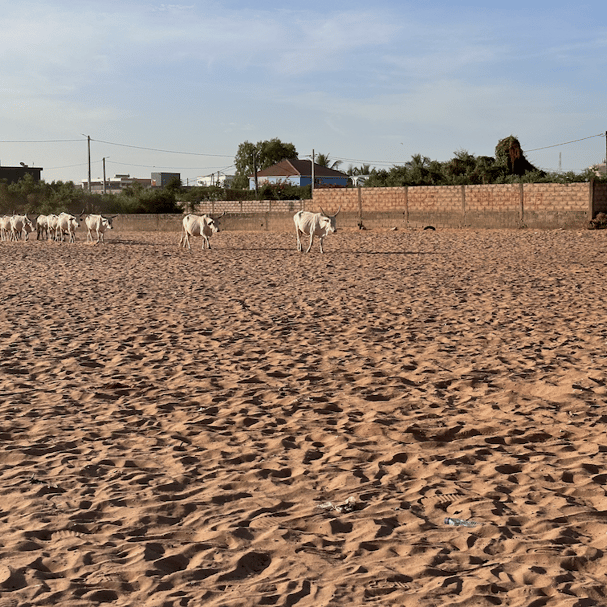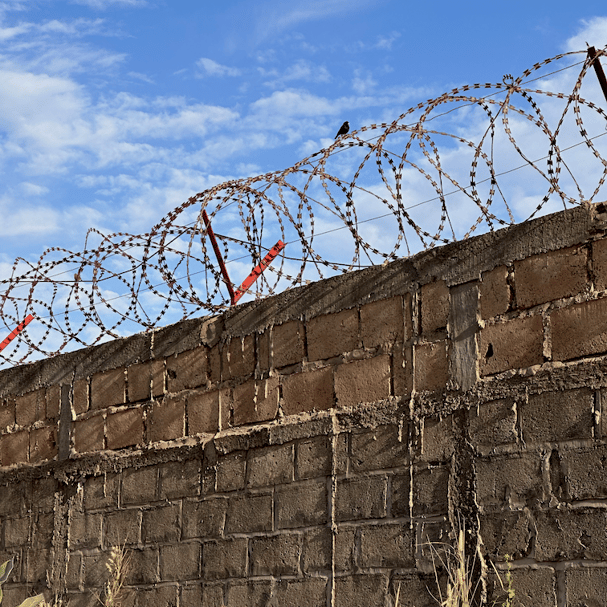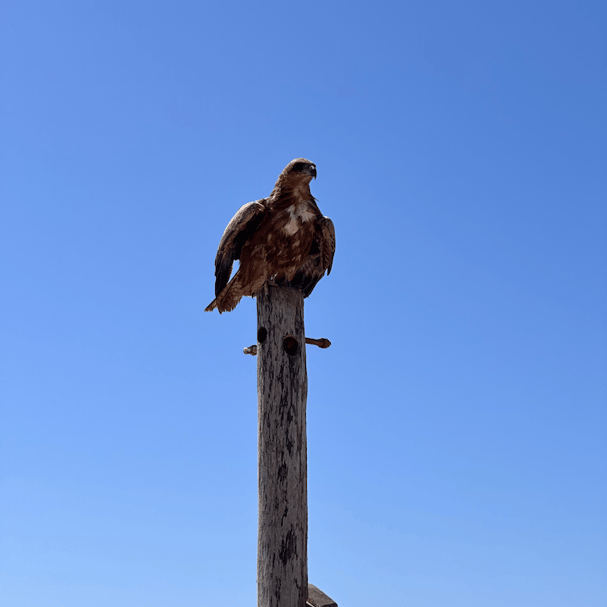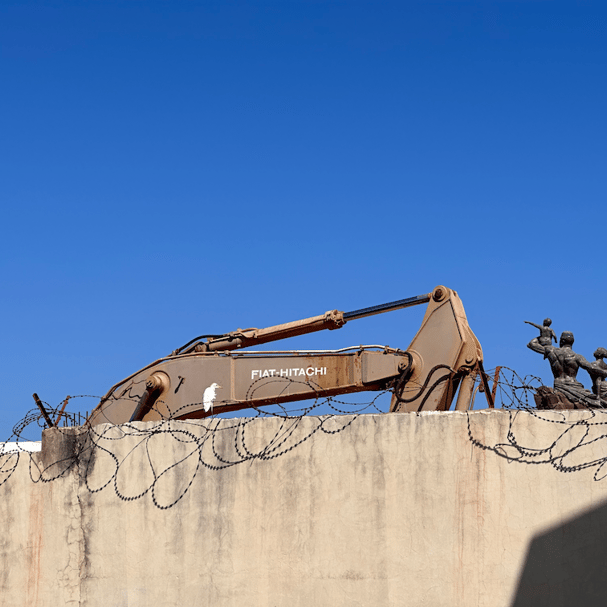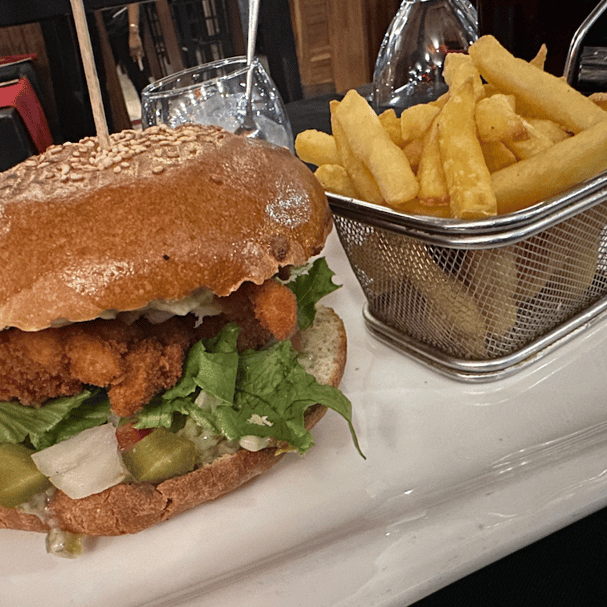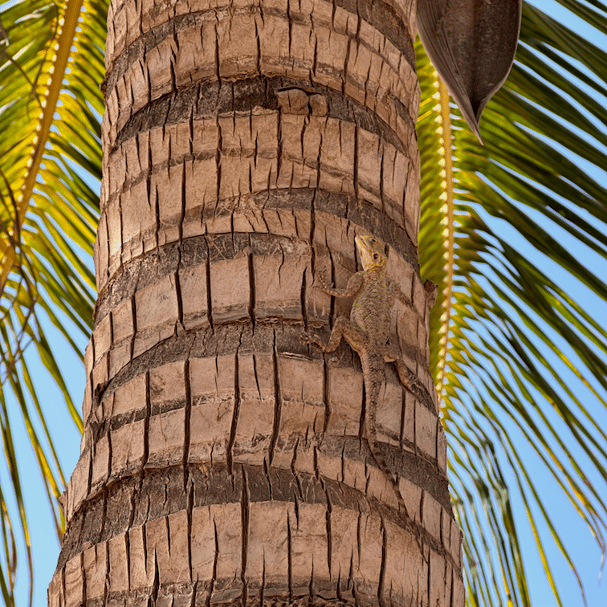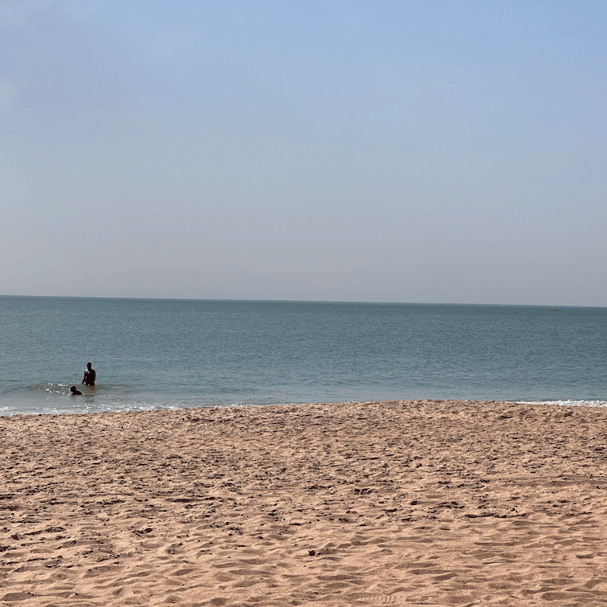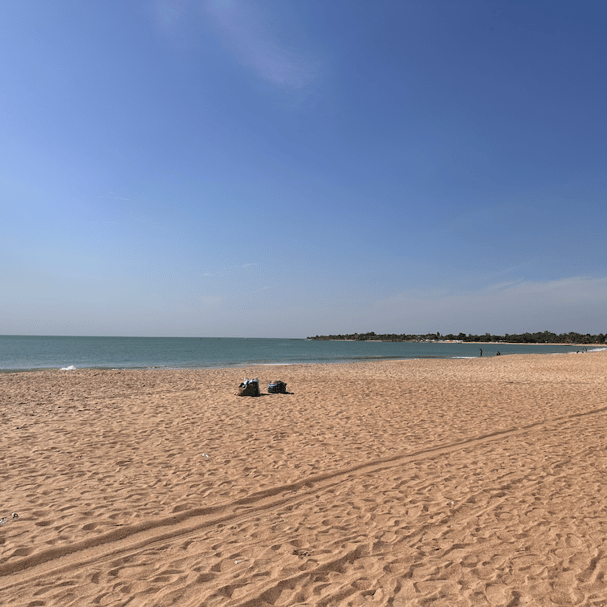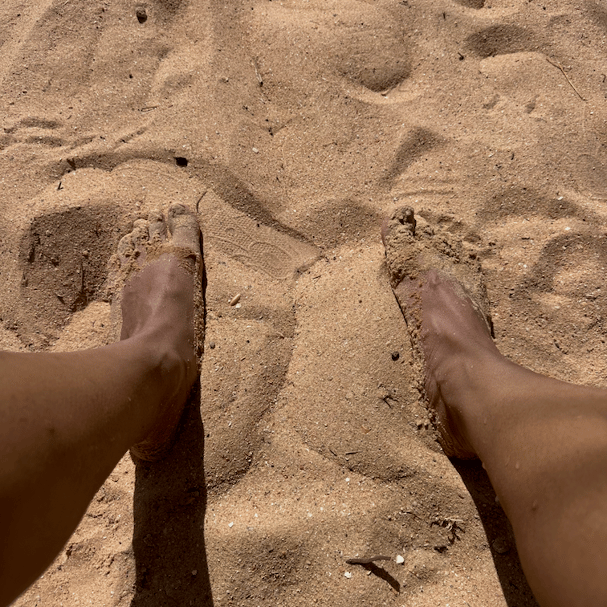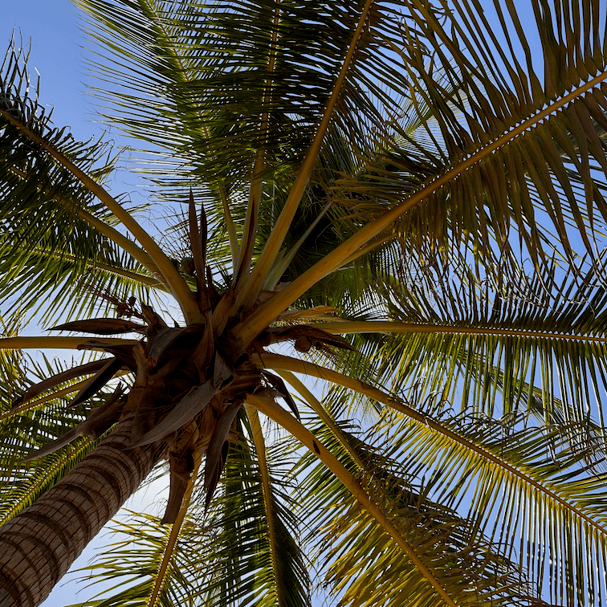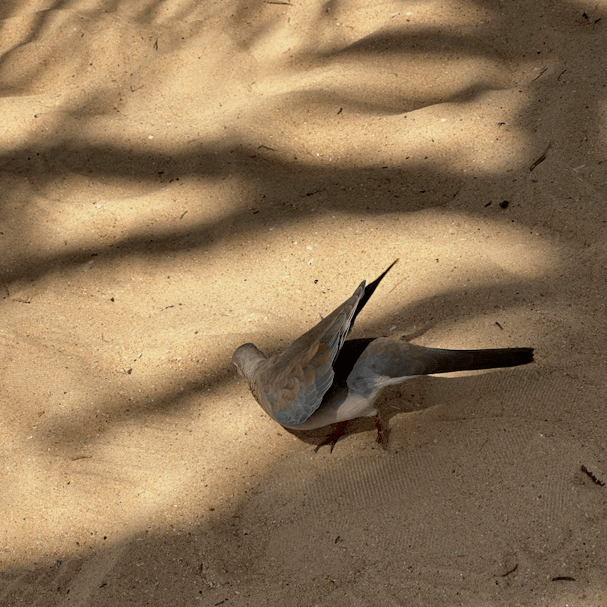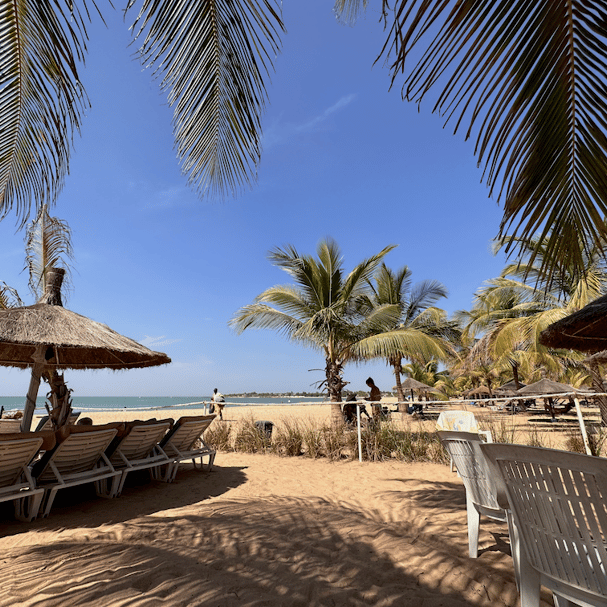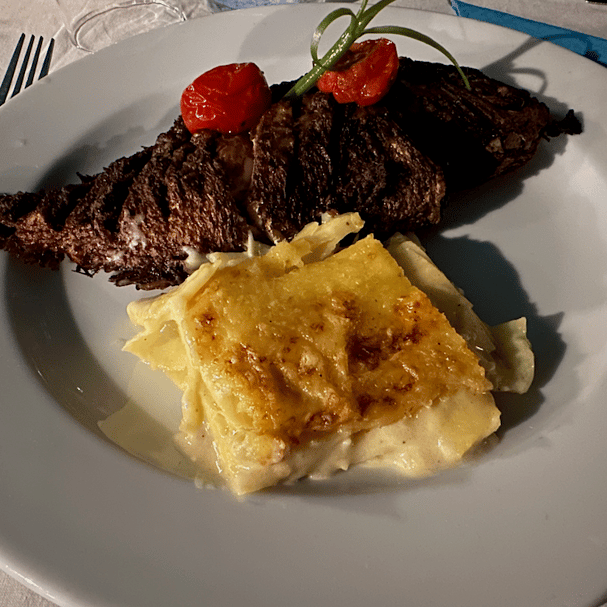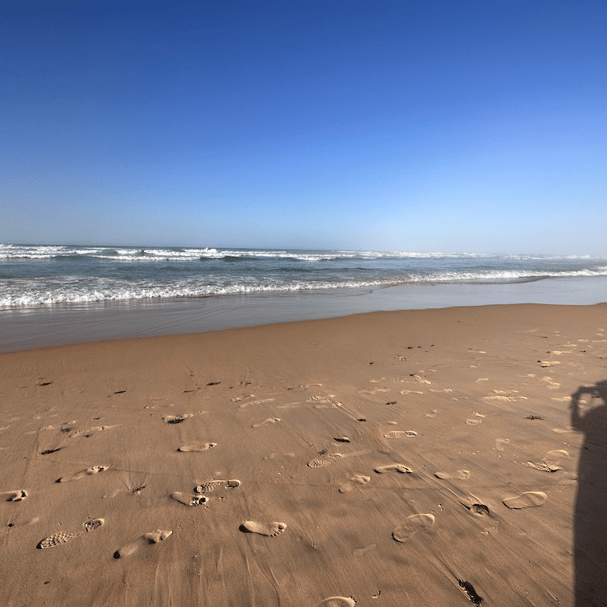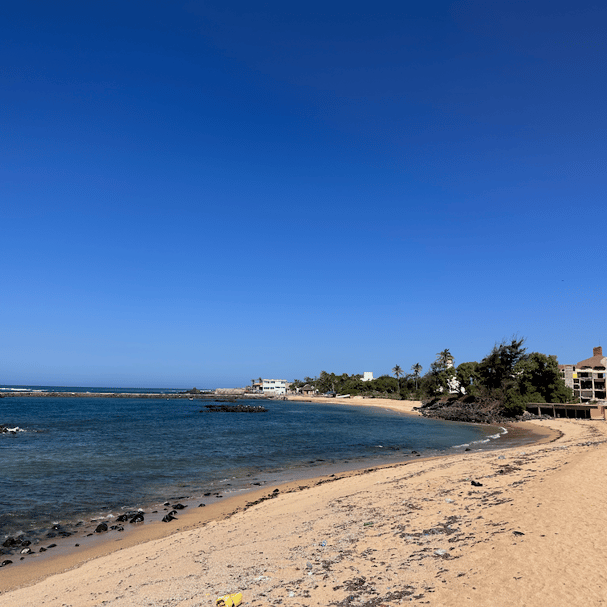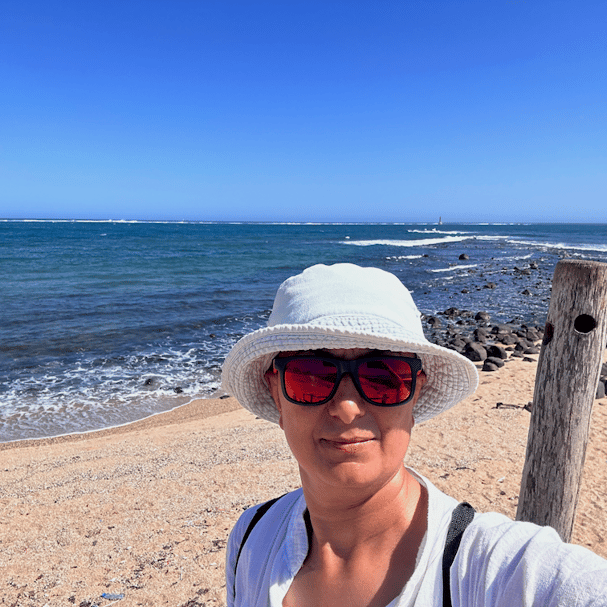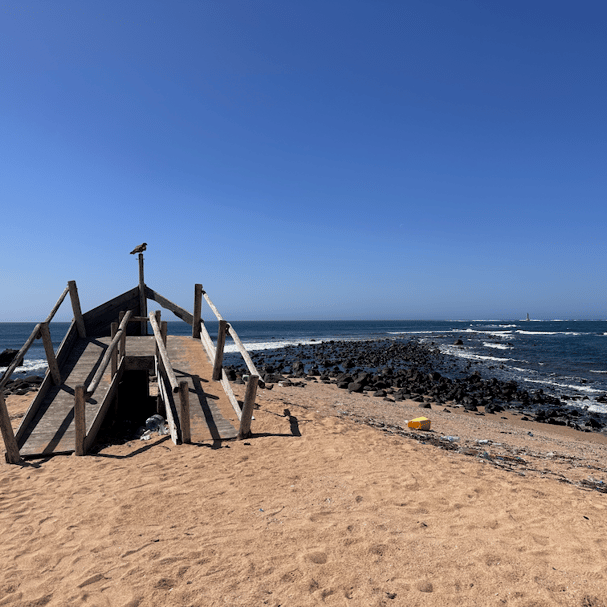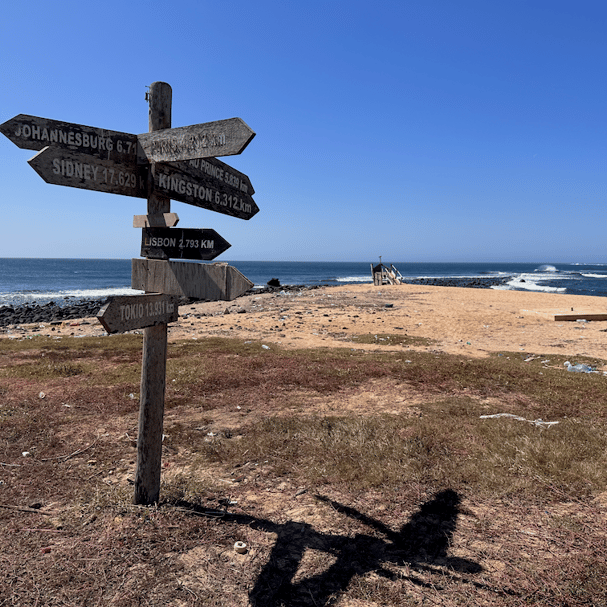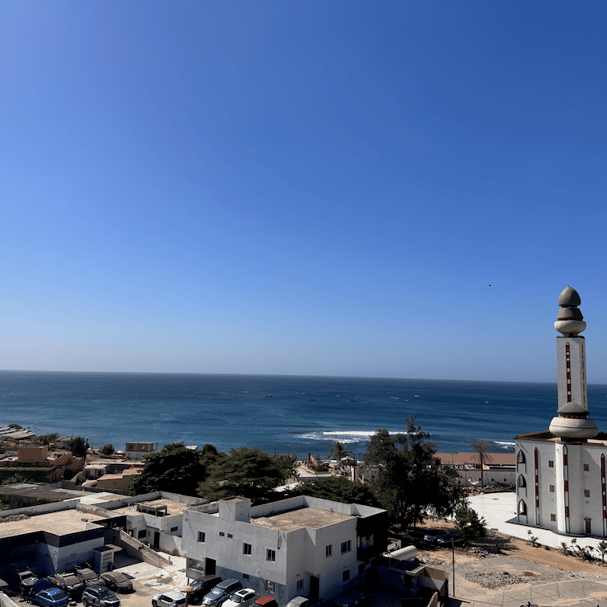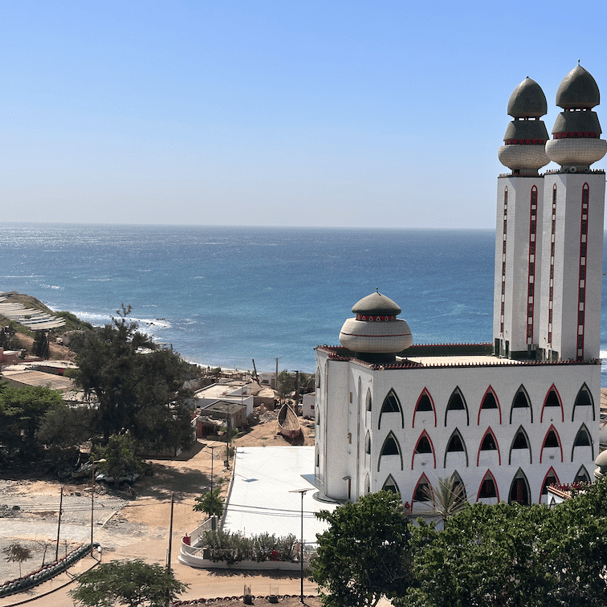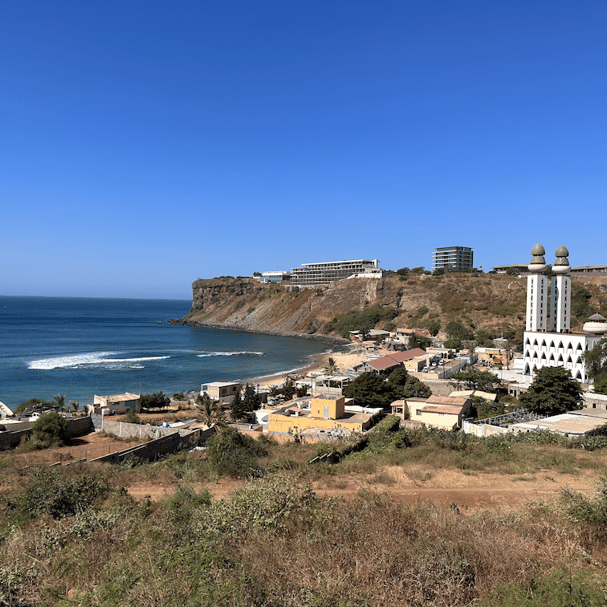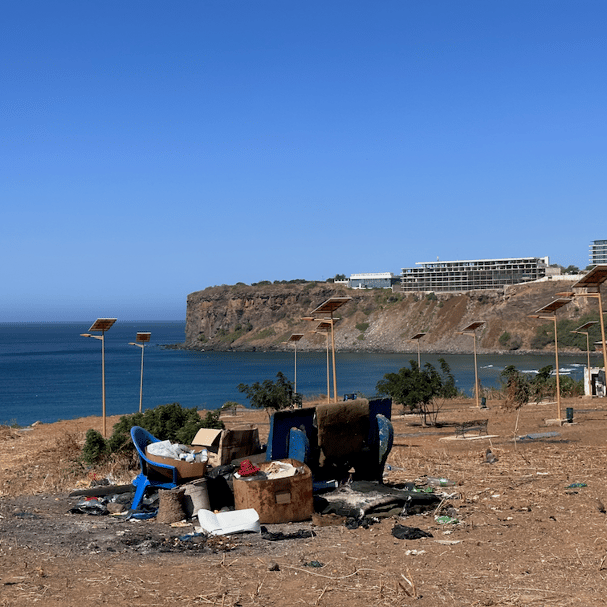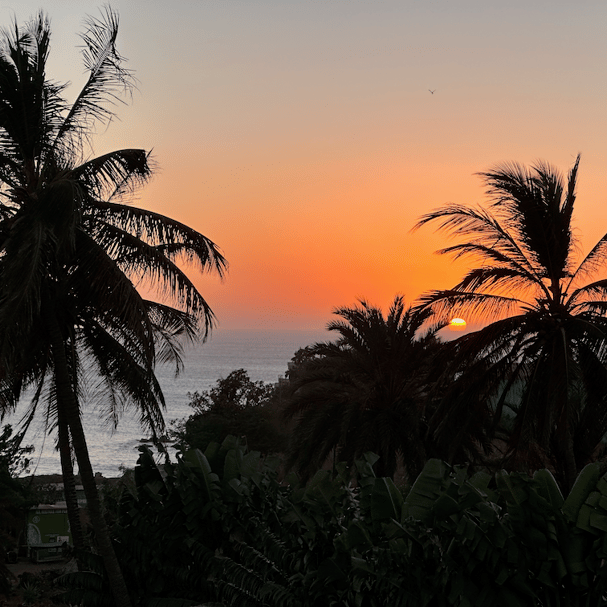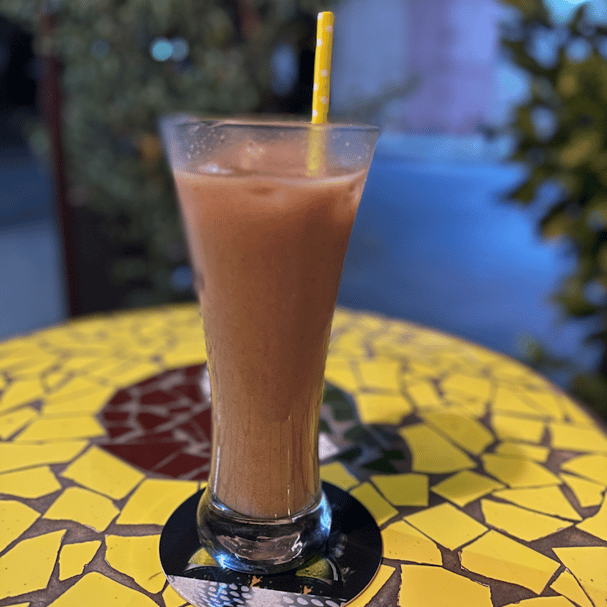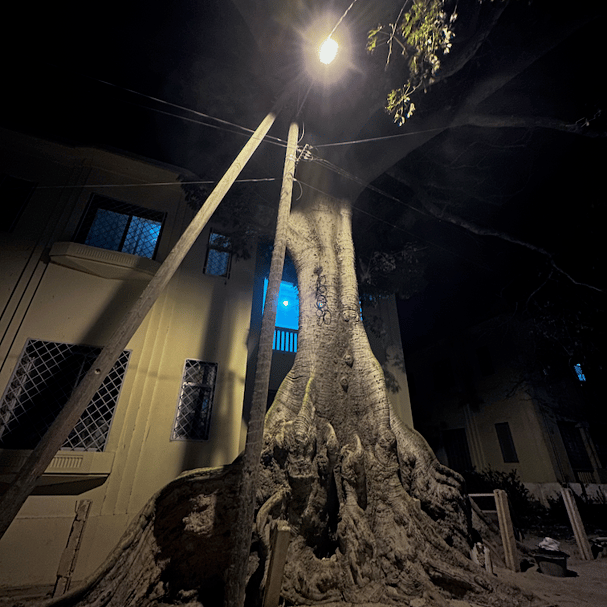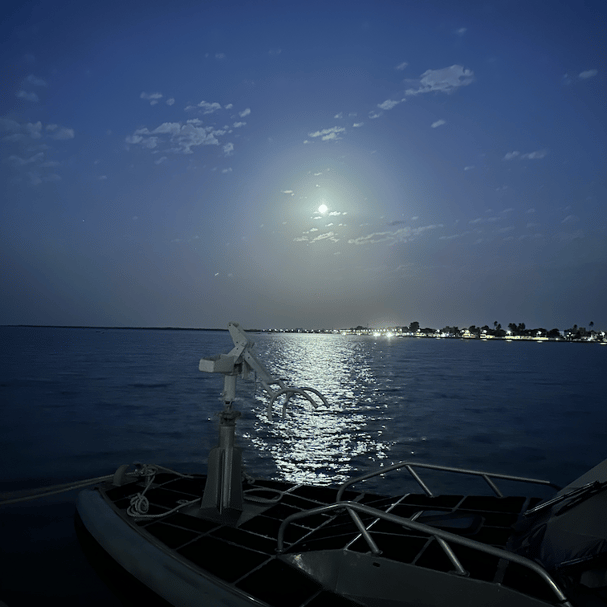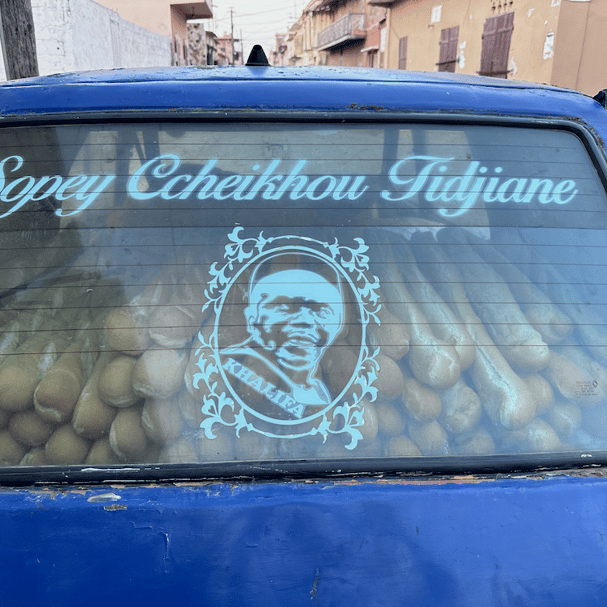 I arrived in after midnight and my friend had already ordered a taxi for me to the city center. The taxi took ca 1 hour and very expensive ride where I paid 40 euros (25 000 cfa).
Summarizing the first days in Dakar, Senegal: 1 hour queue at the bank, to get cash, Mmore than 1 hour in traffic rush hour, taking taxi to city center from Mermoz to Plateau, 30 minutes queue to get a SIM card at Sonatel, I got myself an orange sim-card. Fresh coconuts, ice cream, yassa with fish. Crowded markets and very busy due to Friday afternoon, people at the mosques and shopping for the weekend. Fun to meet up and make new friends. While enjoying the mild winds; it makes the heat more pleasant and the city vibrant. Although the traffic is annoying and inefficient, people seem fairly relaxed and chill. I like that people were traditional clothes in their daily lives regardless of status and activity, colorful, beautiful and graceful. Wolof is mixed with French and I have been practicing my beginners French. So far I have seen very few other tourists and foreigners. Good night from Dakar.
Second day in Dakar, I visited Goree island which was a major site of slavery trade until abolition. The Portuguese, Dutch, French, English were all contributors to the slave trade and active on this island. Life presently on the island consists of local people selling stuff to tourists and some restaurants. Just people trying to make a living. Unfortunately the museums had only information in French and very little information is displayed in any other languages. People from Dakar also go to the island as an excursion, relaxation and just chilling too.The buildings on the island are worn out and falling apart, decay is everywhere. We stayed a while longer on the island as Fashion week Dakar also had an event there tonight. Very big contrast and interesting to observe and see parts of the fashion show. History and culture colliding, redefined in so many ways. Ownership, freedom, human rights and the impact of trade and politics - all these topics can be discussed and should be addressed even in our present days.
From my perspective; the concept of slavery - created by humans - is a concept that should never have existed, should never have been allowed or acccepted no matter what the reasons, at any point in time. The existence of slavery in human history - is a history of exploitation, oppression and tools of warfare and trade. How could any ethical human being enslave another human being? How could trade have been the most important factor to such cruelty and suffering? #slavery #history #africa
5th day in Senegal. Today we explored the old island of St.Louis. It smells fishy everywhere!Lots of old buildings, many falling apart and in decay. People are nice, helpful and friendly. Only young children who are begging were mischievous. Visited the Museum of Photography which had different exhibitions in 7 different houses, politics, art, sculptures, photography historic and contemporary. Interesting to see the houses and the variety of artists and art produced in Senegal.I have posted photos separately from some of the pieces I saw.I spend the afternoon on the beach, Plage Hydrobase. Wonderful waves, ocean sounds and 30 degrees bright sunlight. Very few persons on the beach. Some animals but otherwise empty and very peaceful.- minus aspect: the trash and rubbish on this island and also visible on the beach. Overall I am happy with the day, calm and restful. Now when going to bed we have a religious activity ongoing since this hotel is next to a mosque.