Mauretania
Visiting Mauretania, sagalil valley, Tergit, Atar and riding the Iron Ore train. #ironore #ironoretrain #train #mauretania #volunteering #nature #desert #backpacking #ontheroad
MAURETANIADESERTTRAIN
I'm in Mauretania since Thursday morning. However no internet access until now. Very hard to find WiFi or free internet access. Spend 2 days in Sagalil valley and yesterday in Tergit. Just arrived to Atar. Planning to take the Ore train from Zouerat to Nouadghibou Monday or Tuesday. Hopefully having more internet after that and posting more information. I am fine, hot & sweaty in the desert landscape and doing a lot of hiking. Temperature hours up to 36 degrees Celsius. At night 18 degrees Celsius.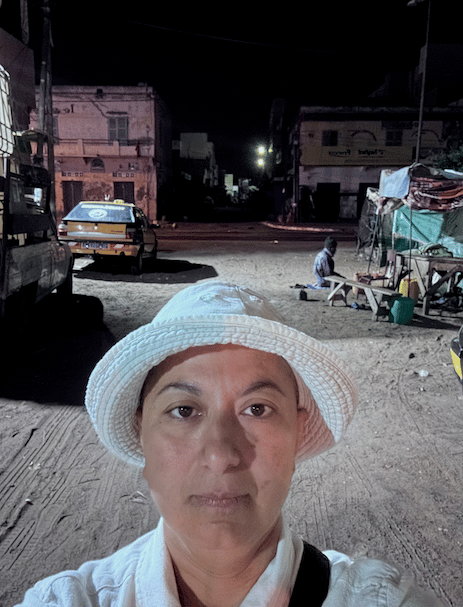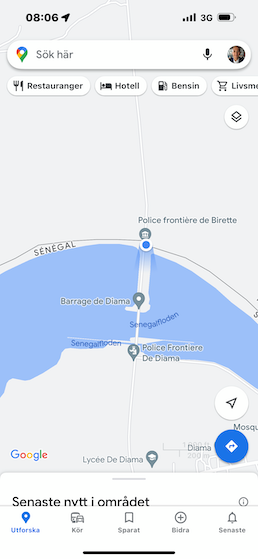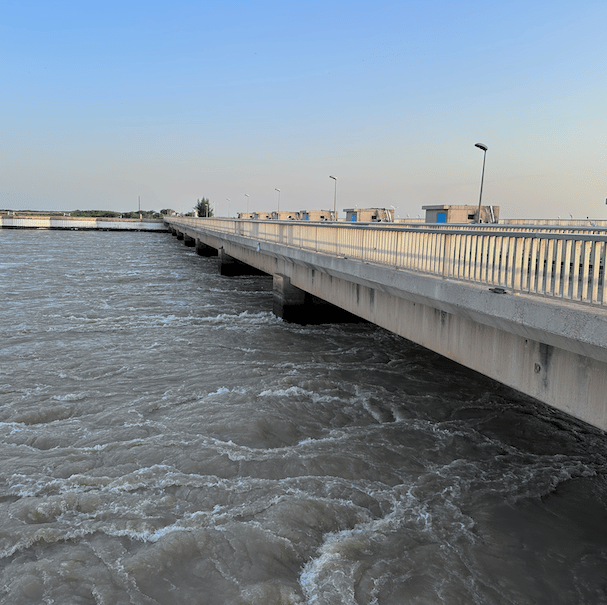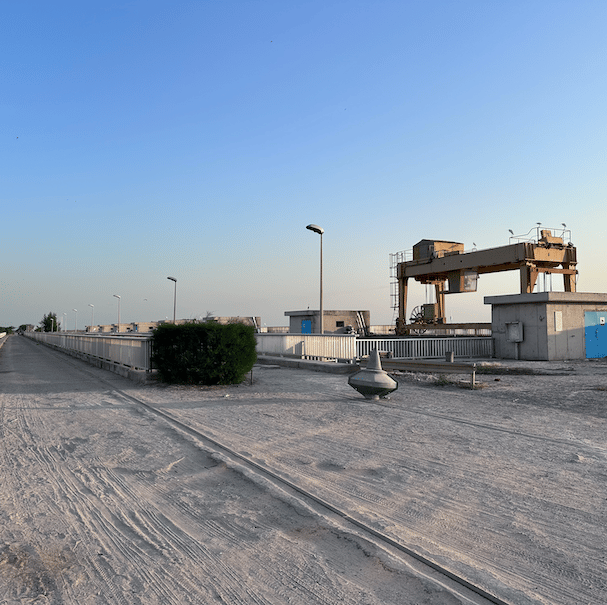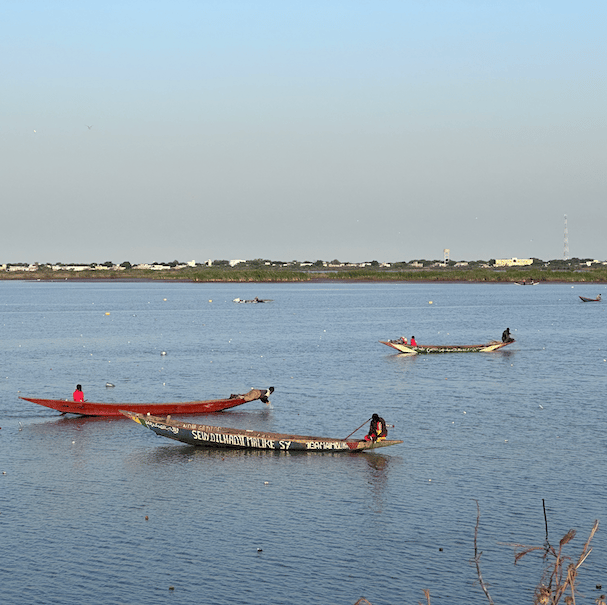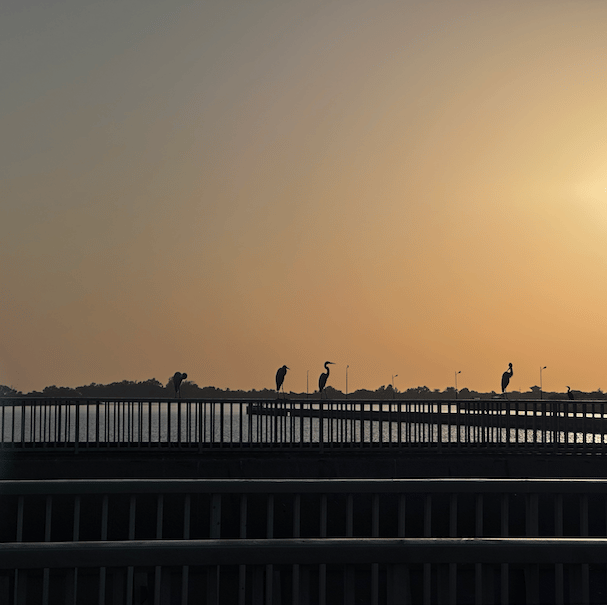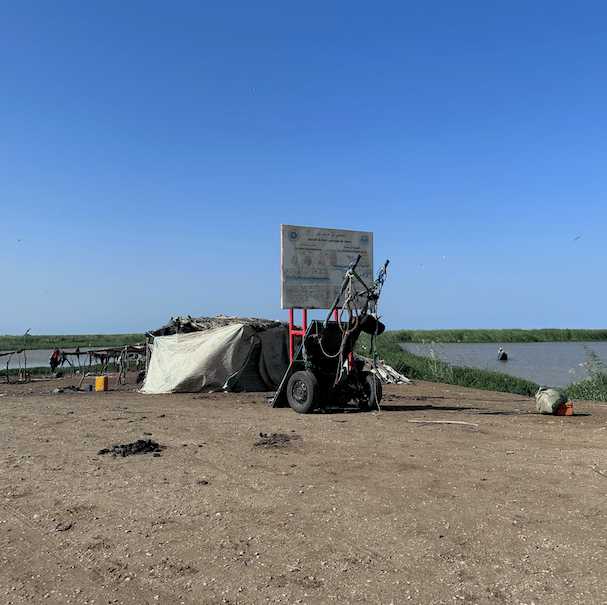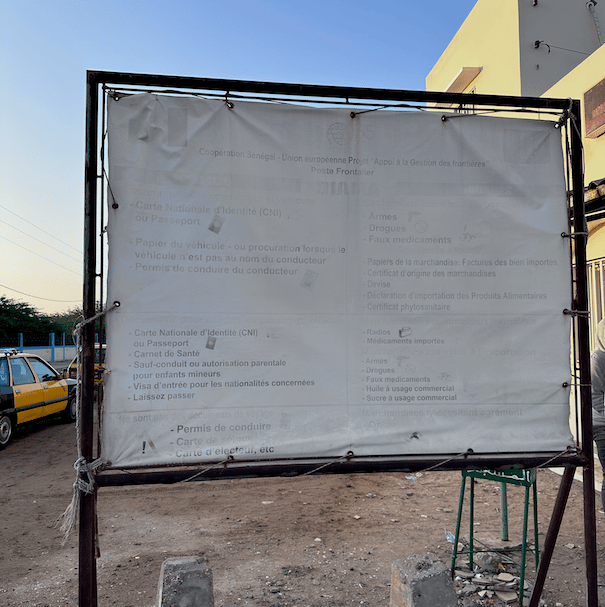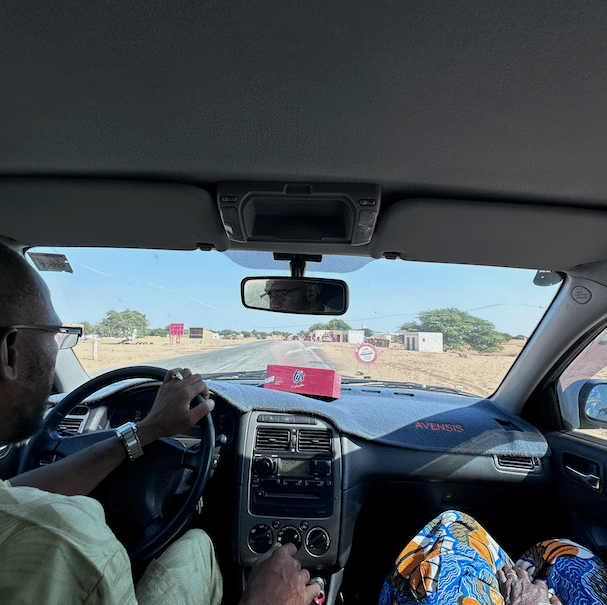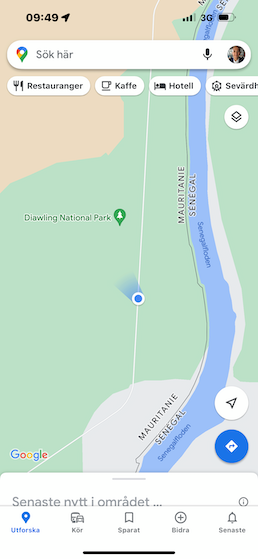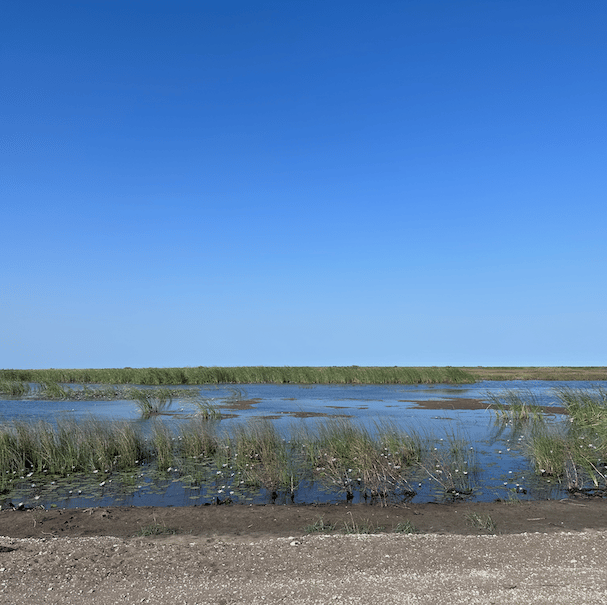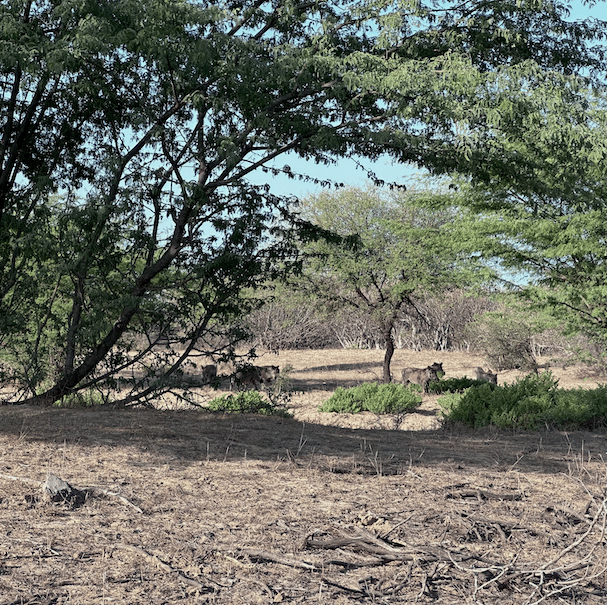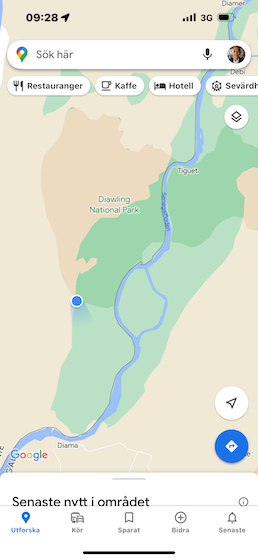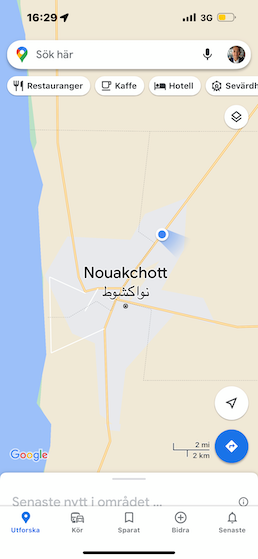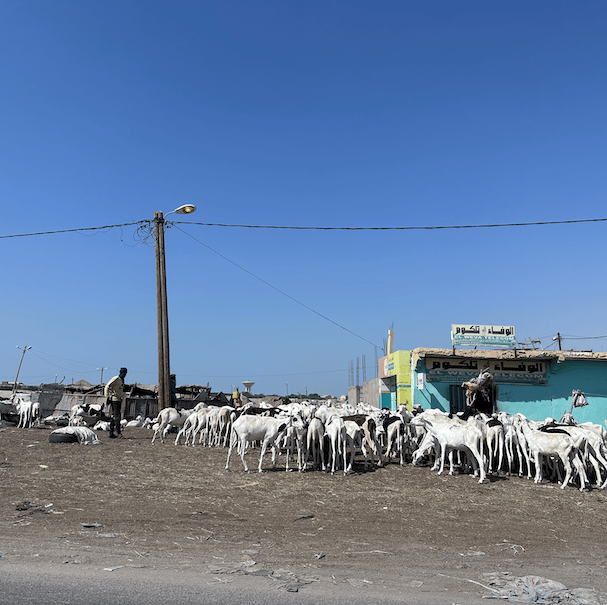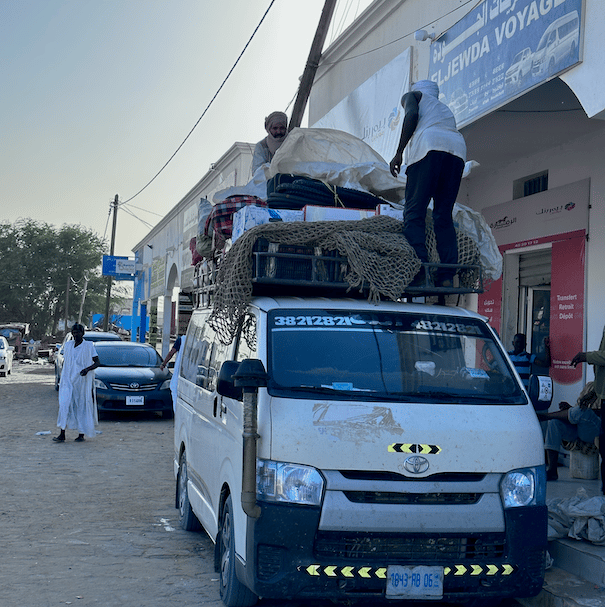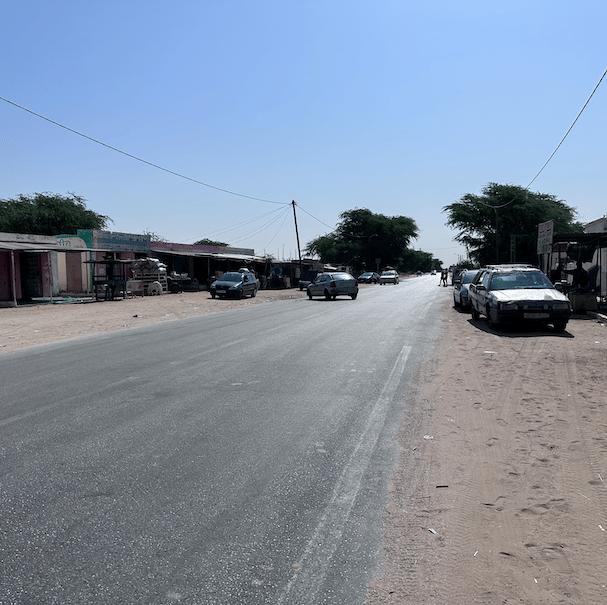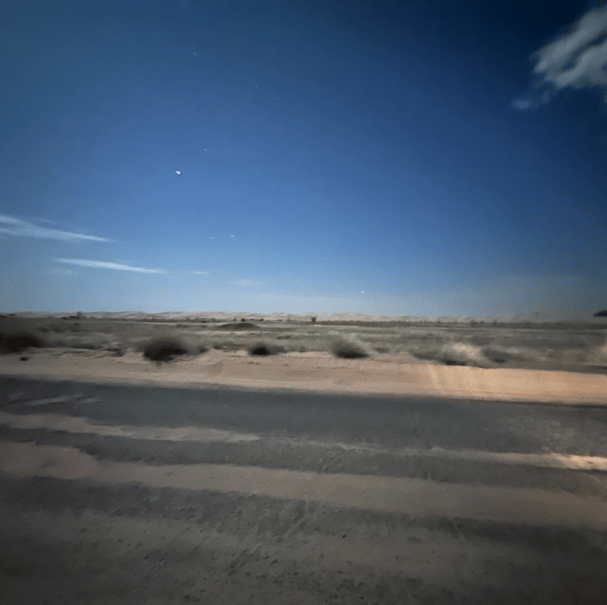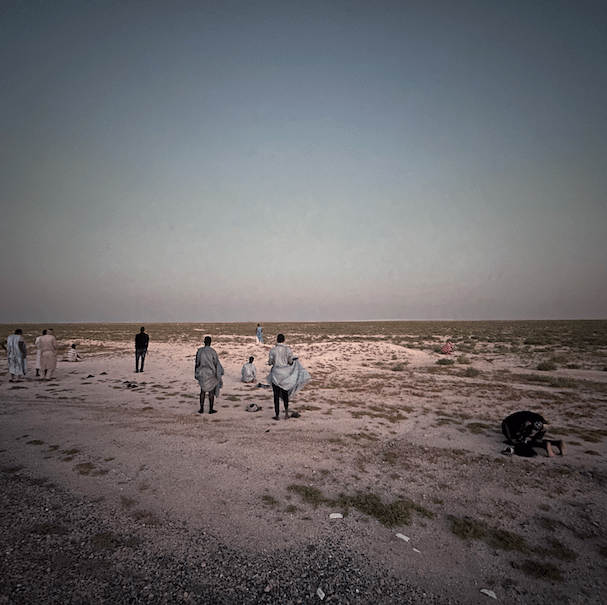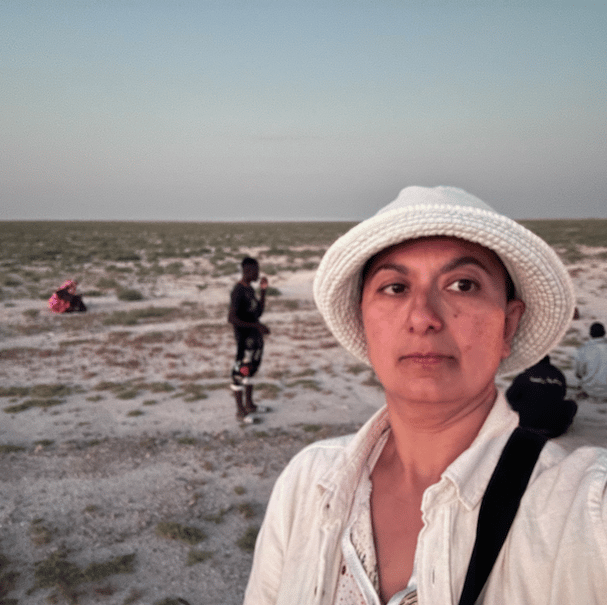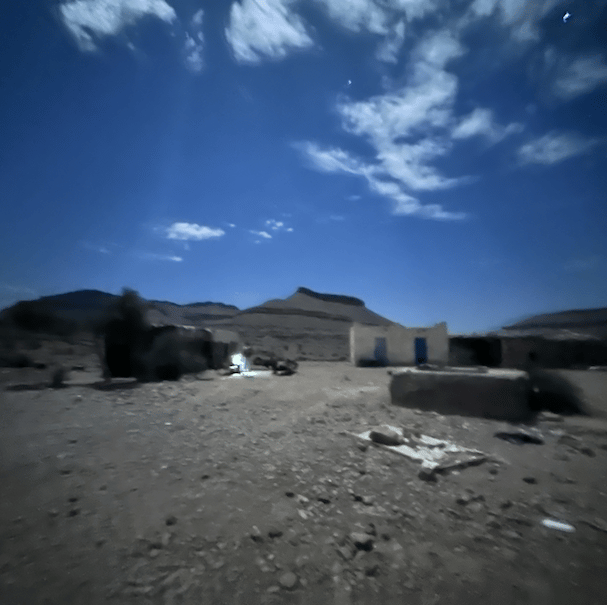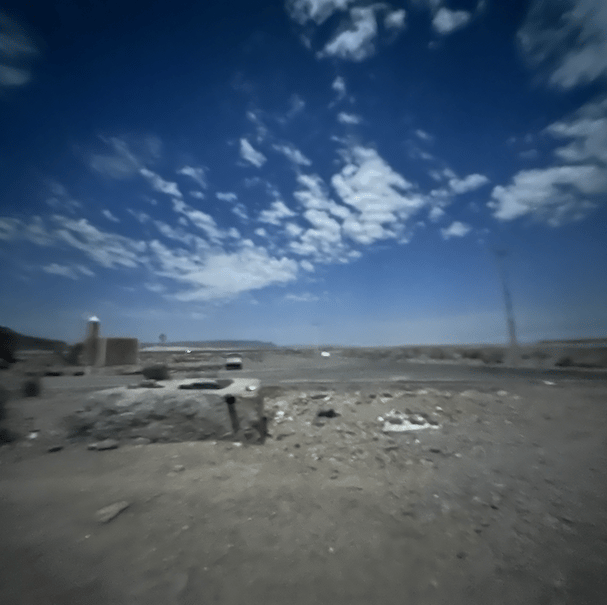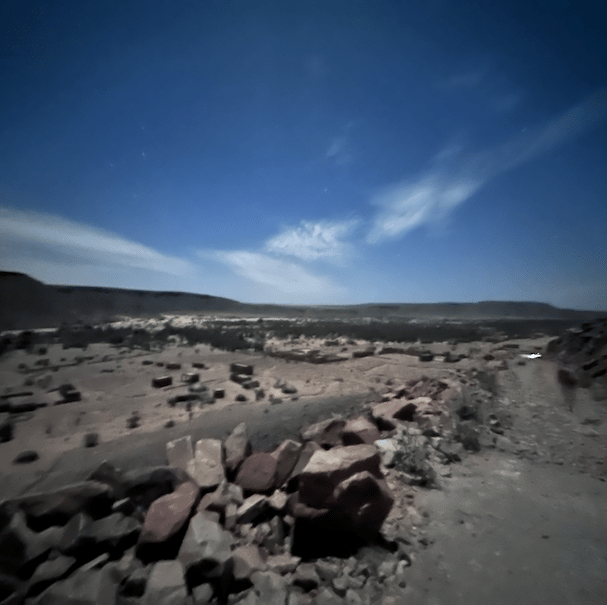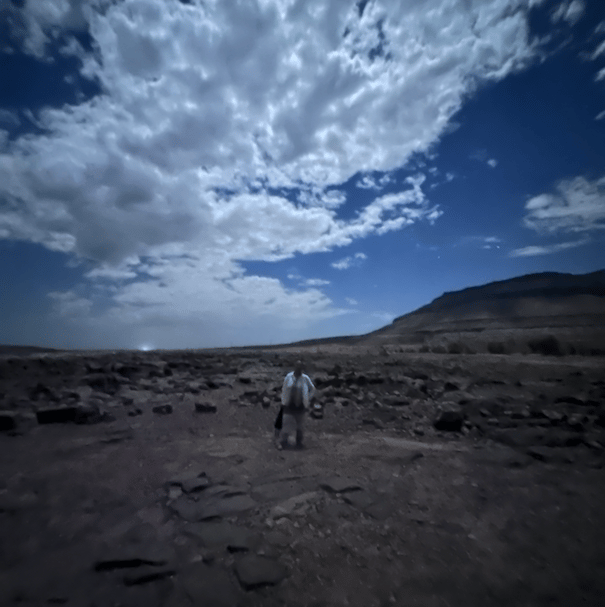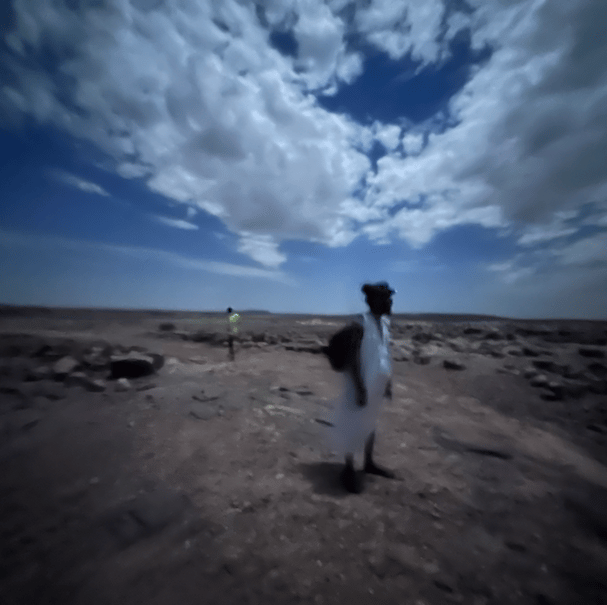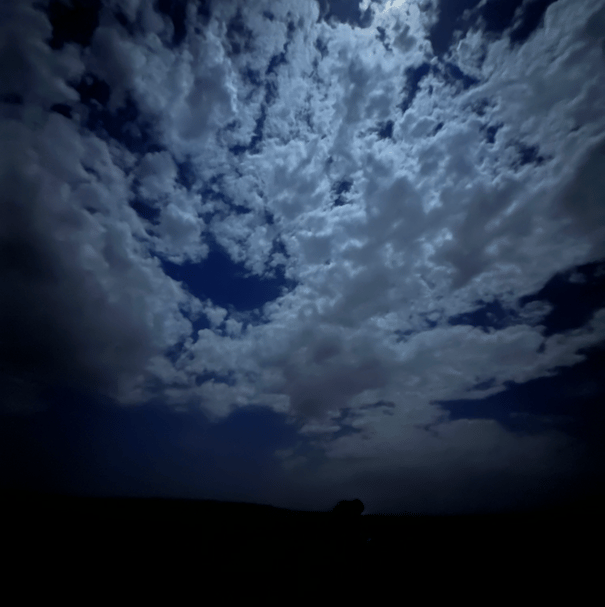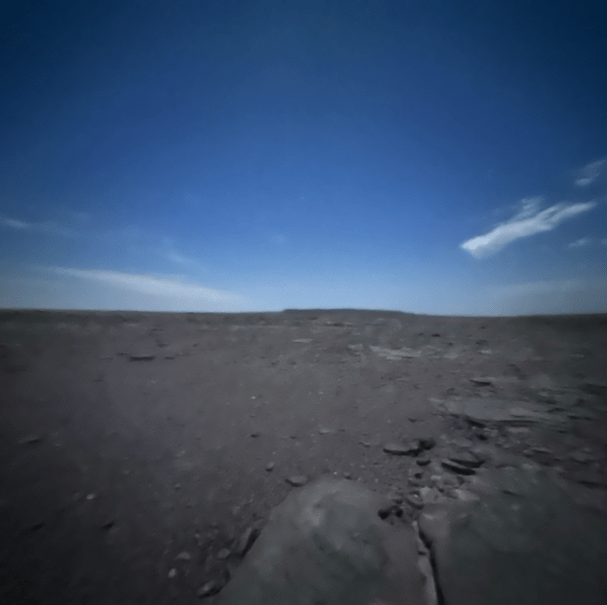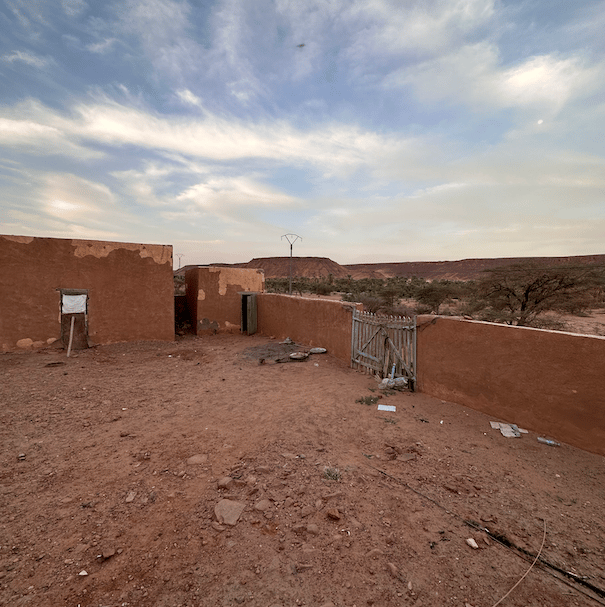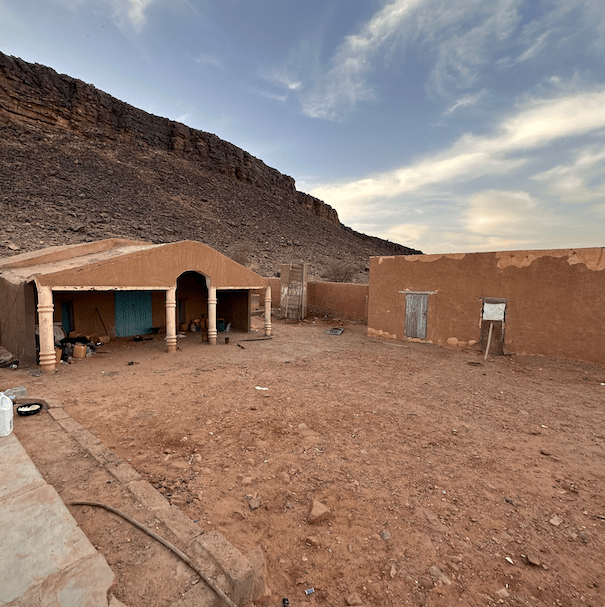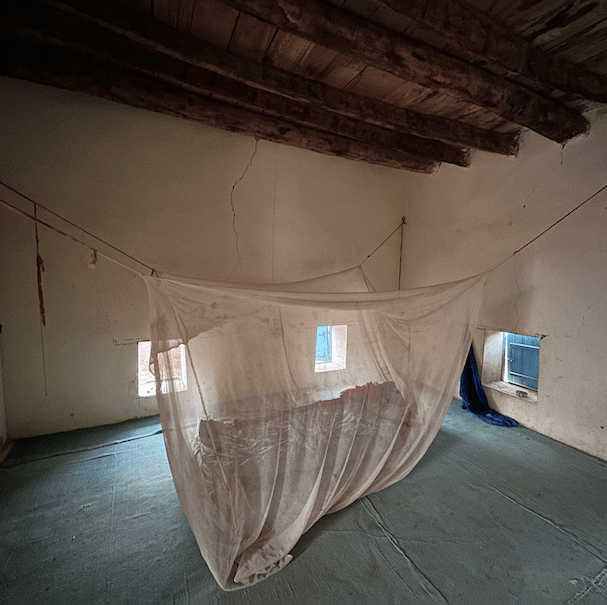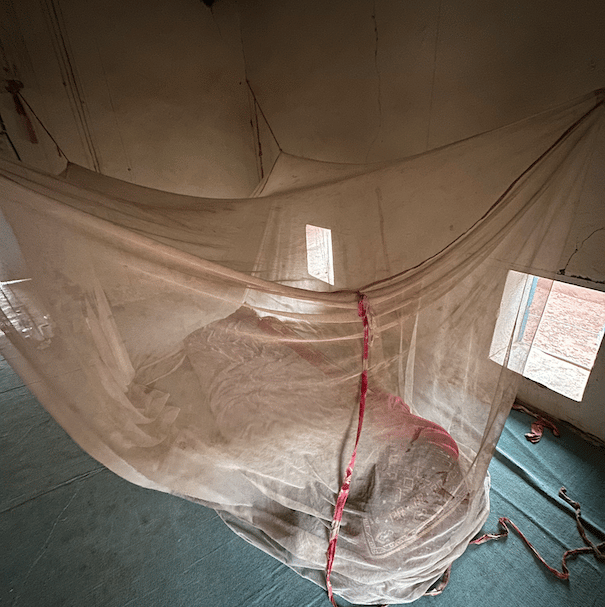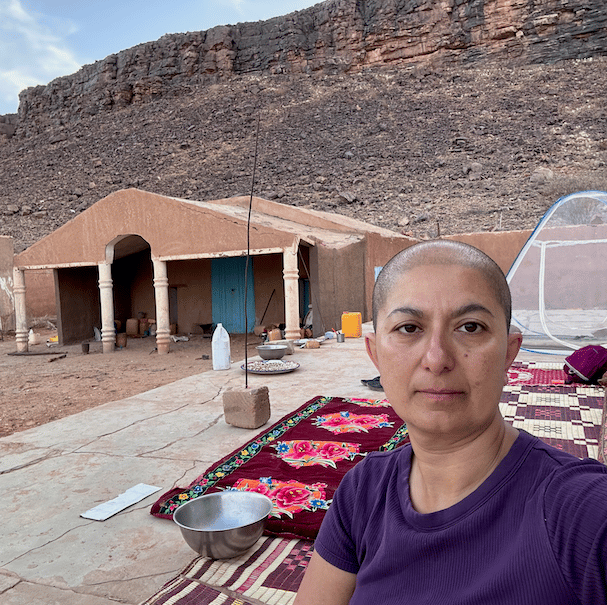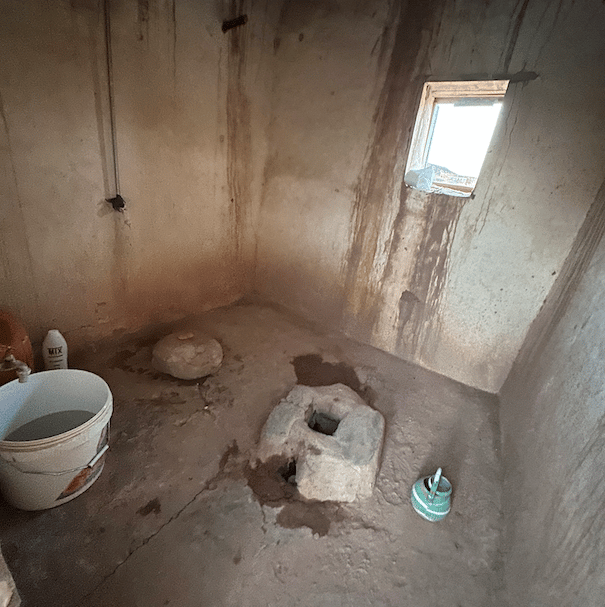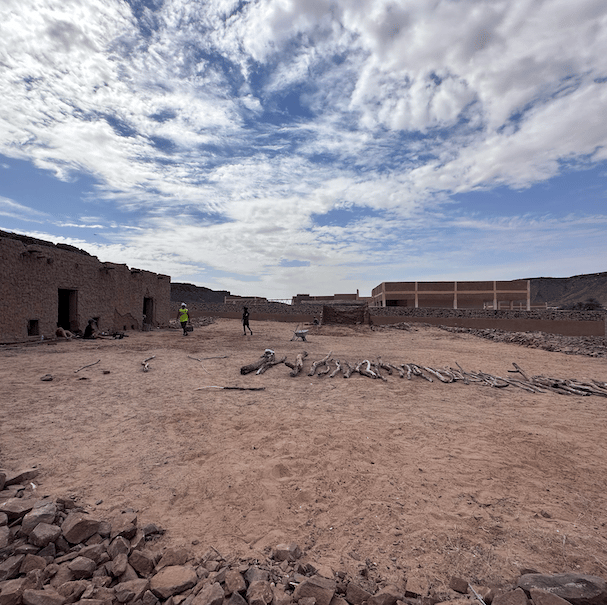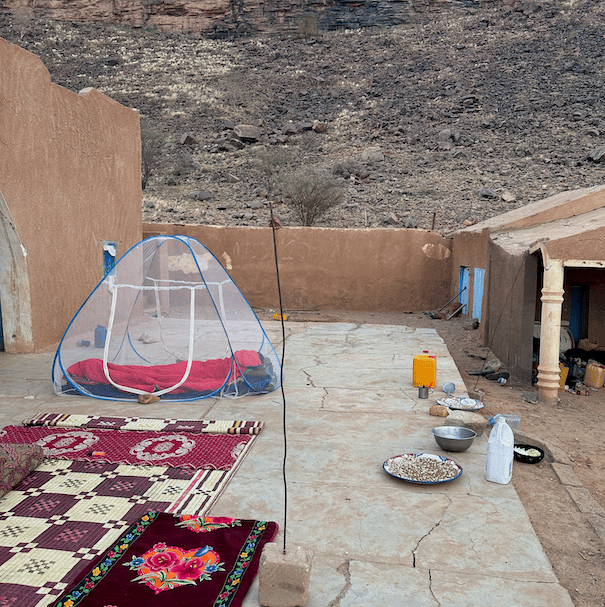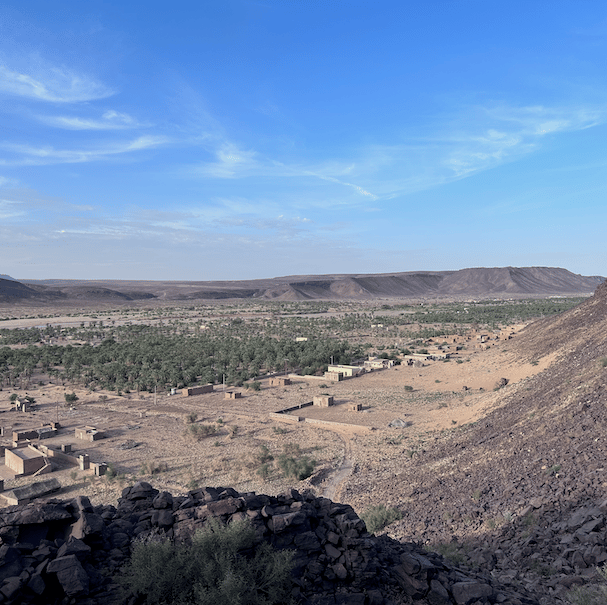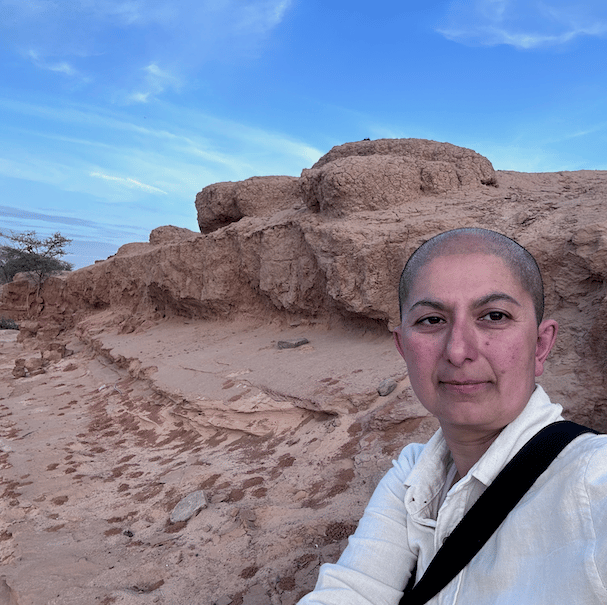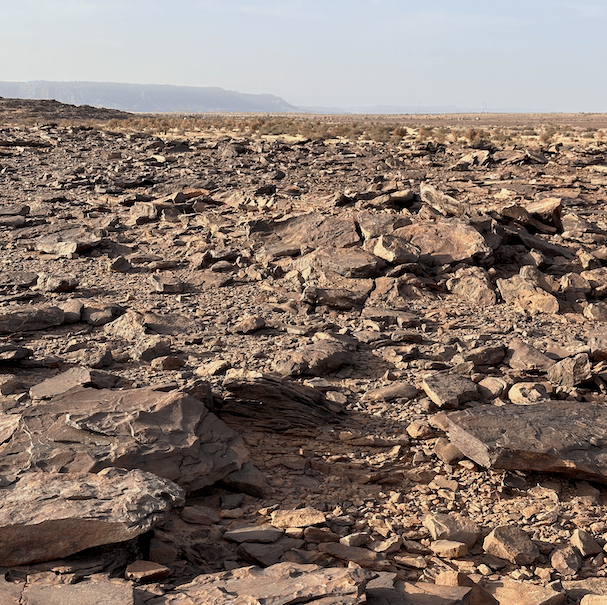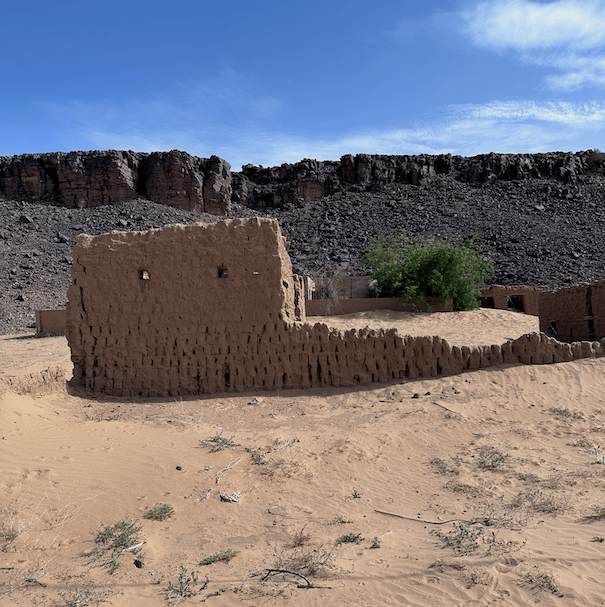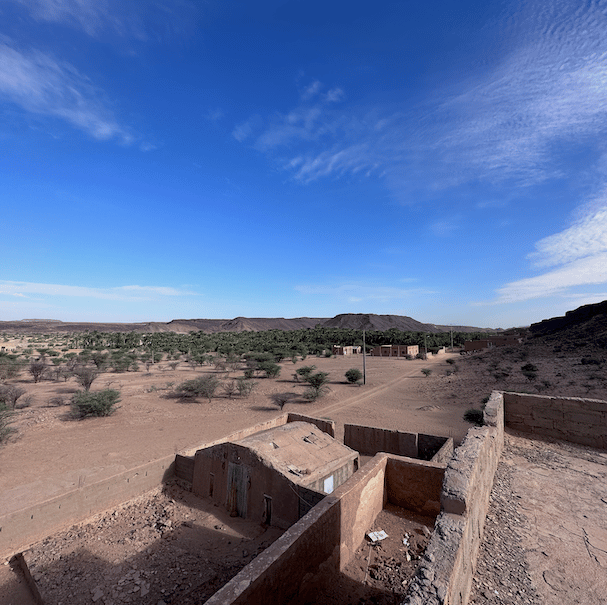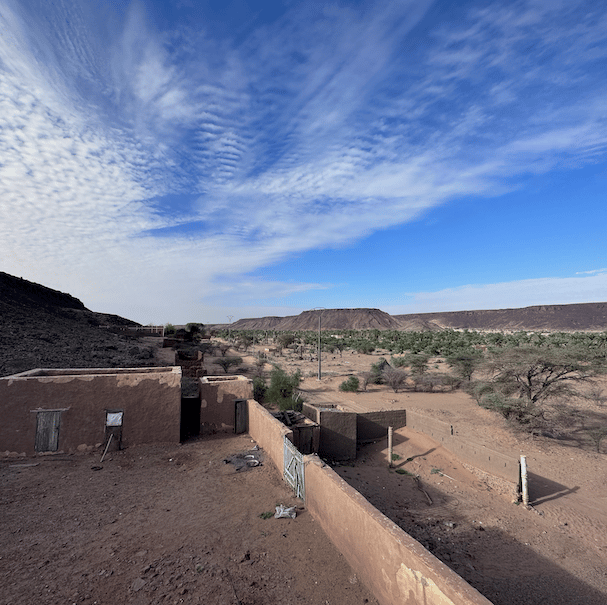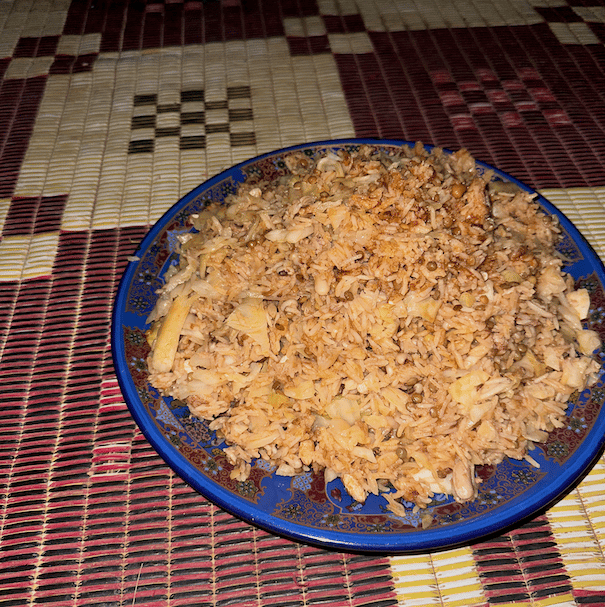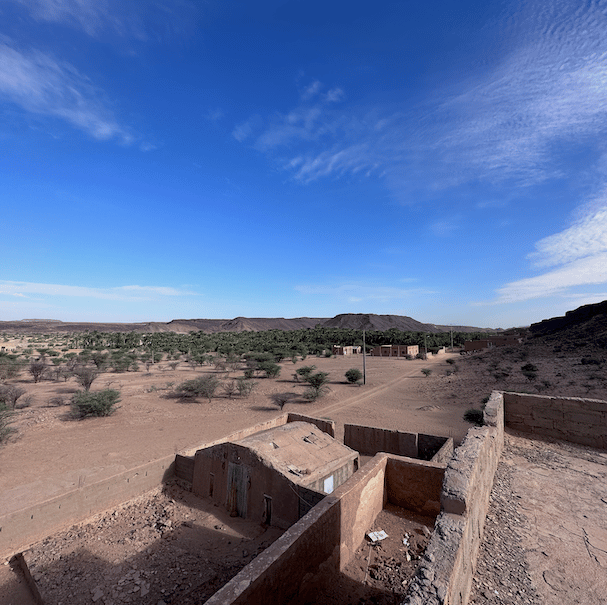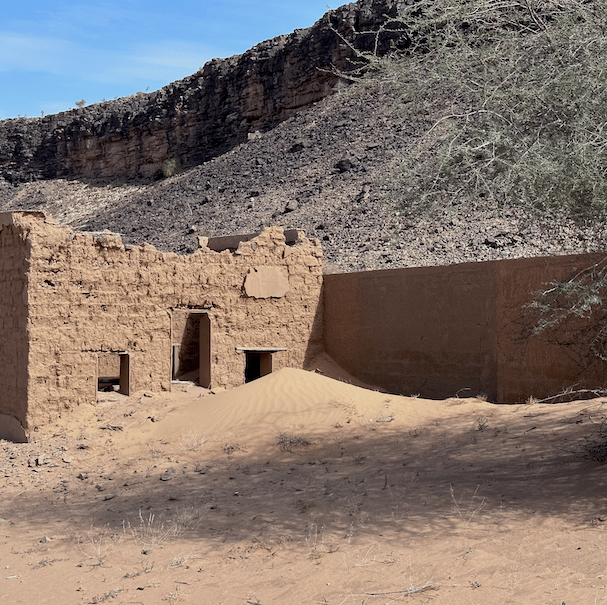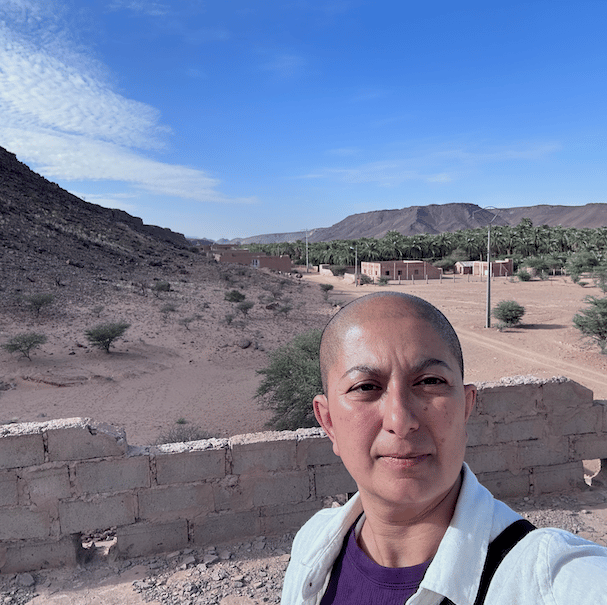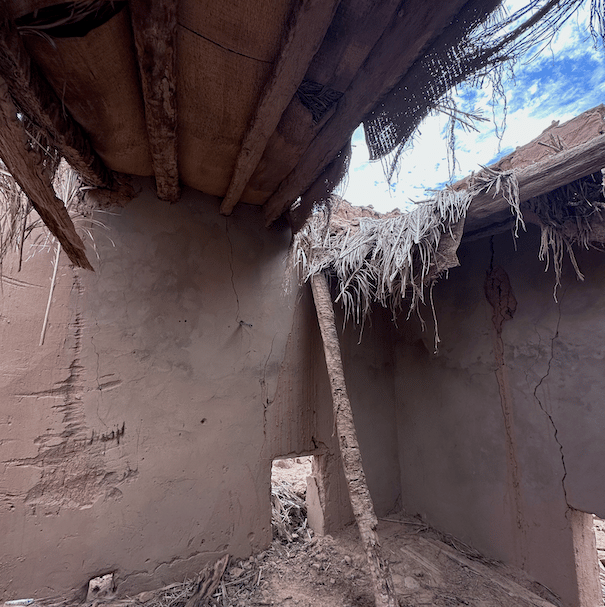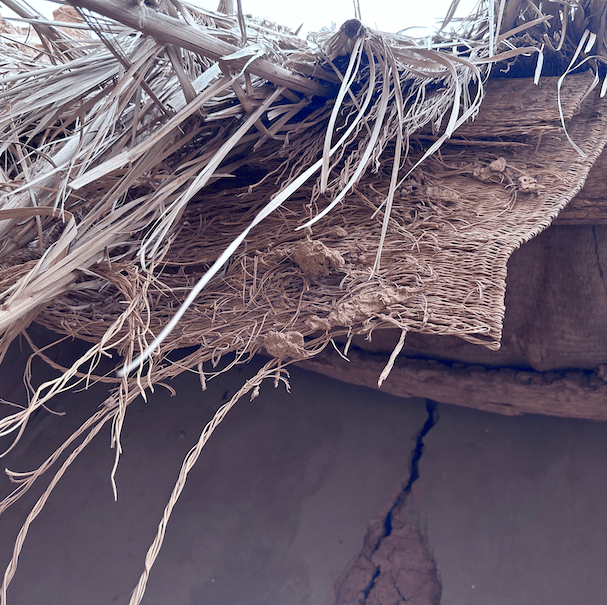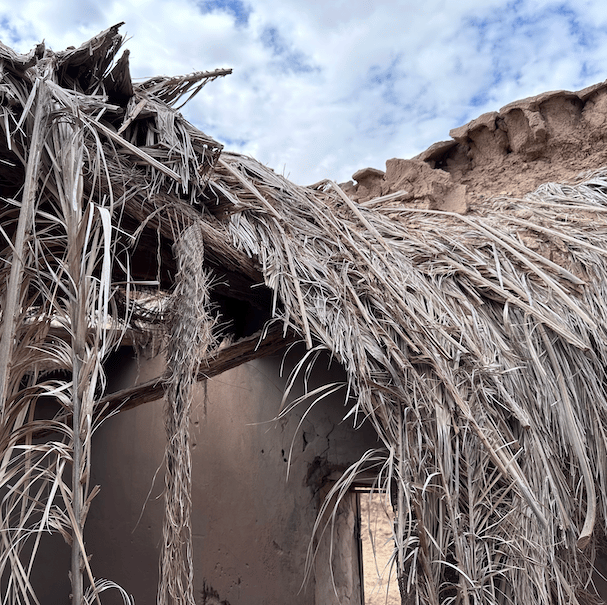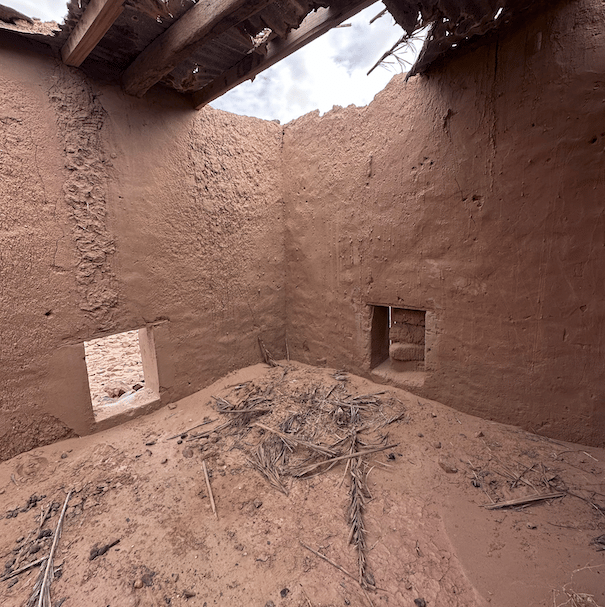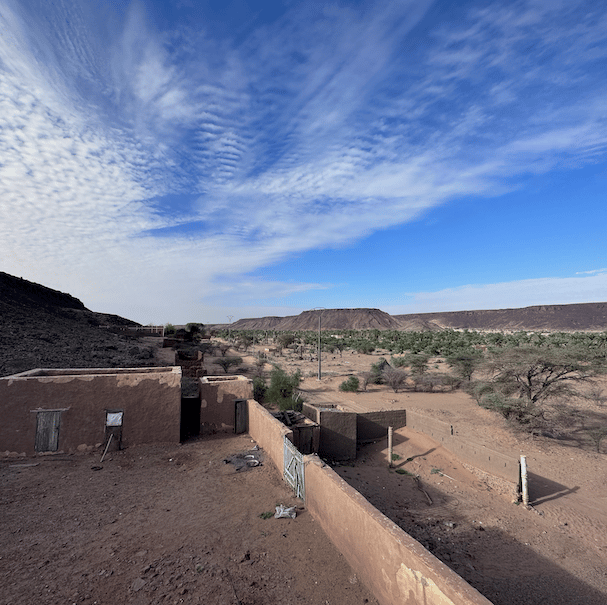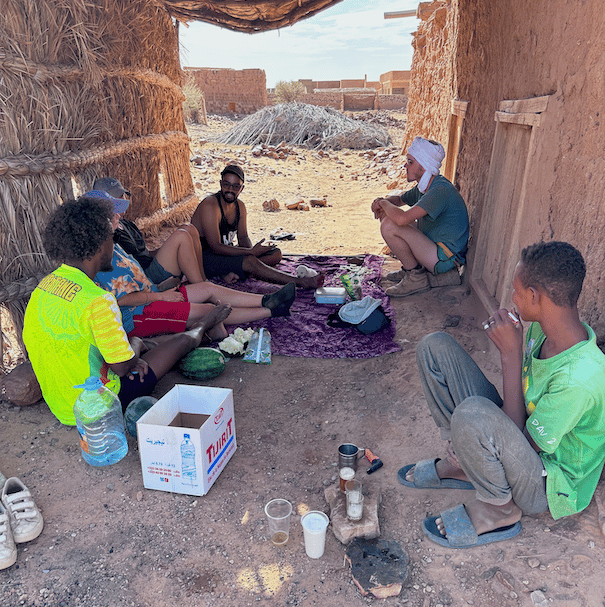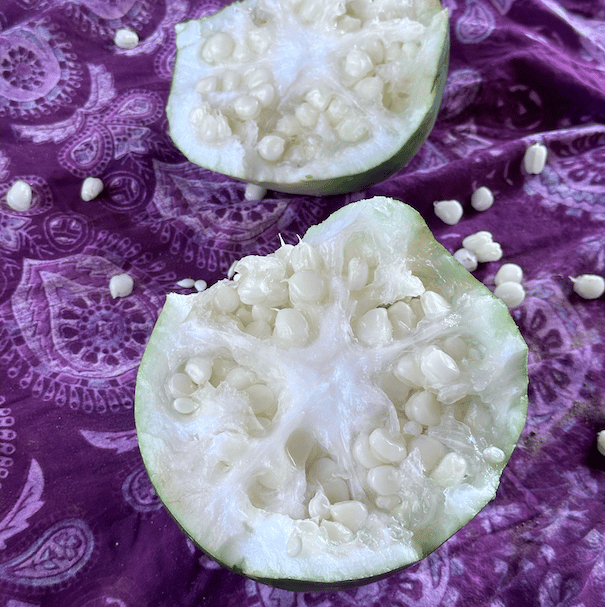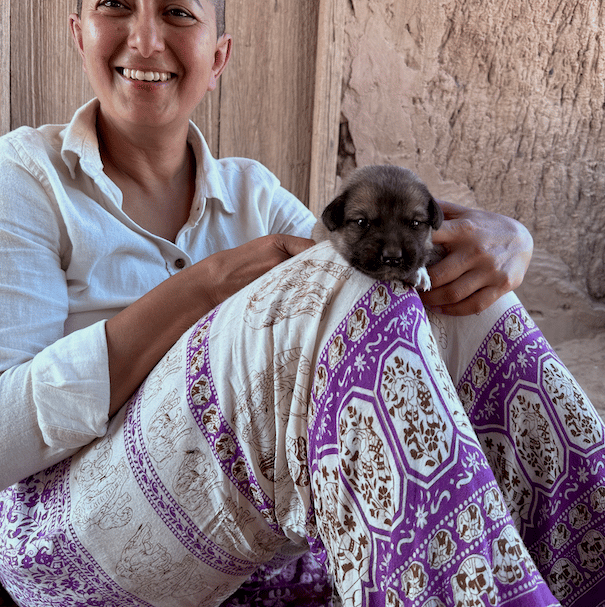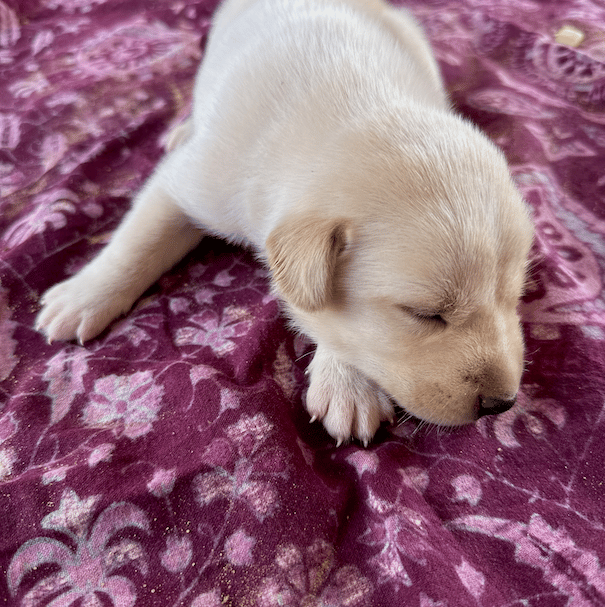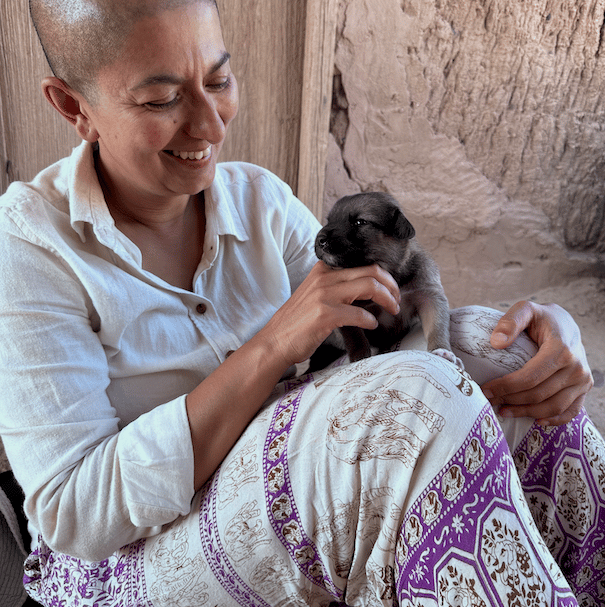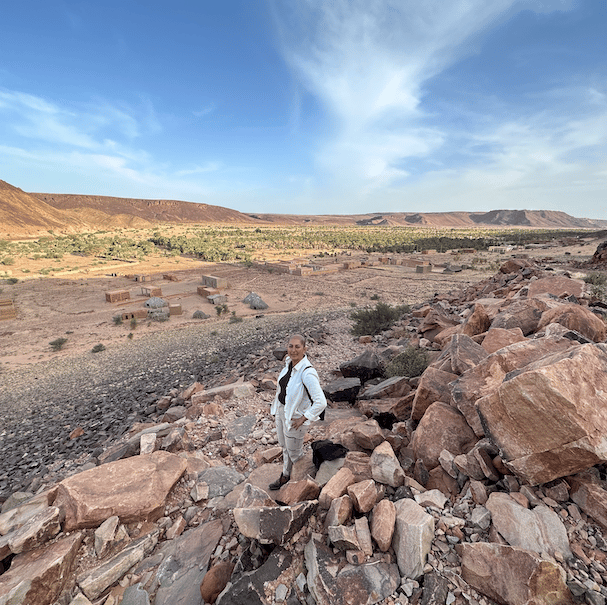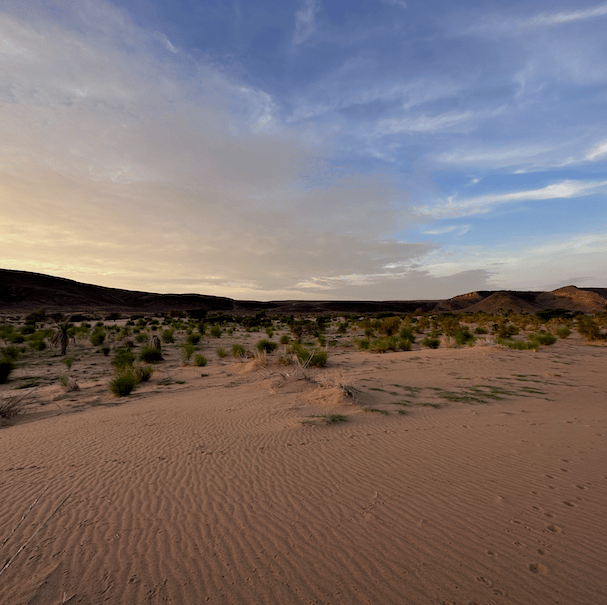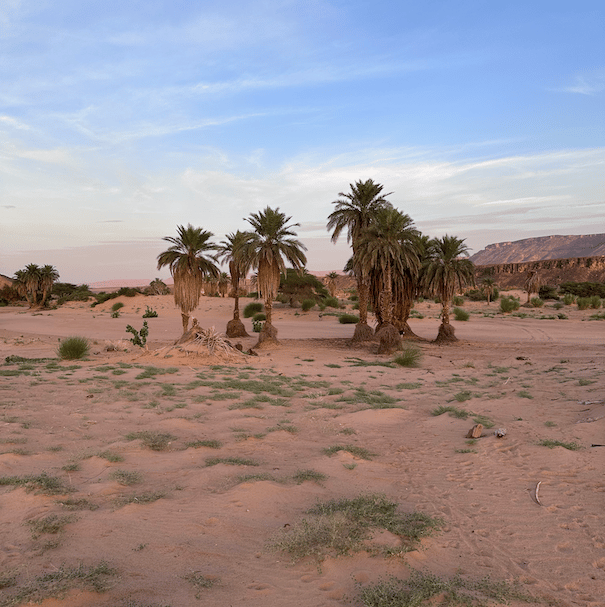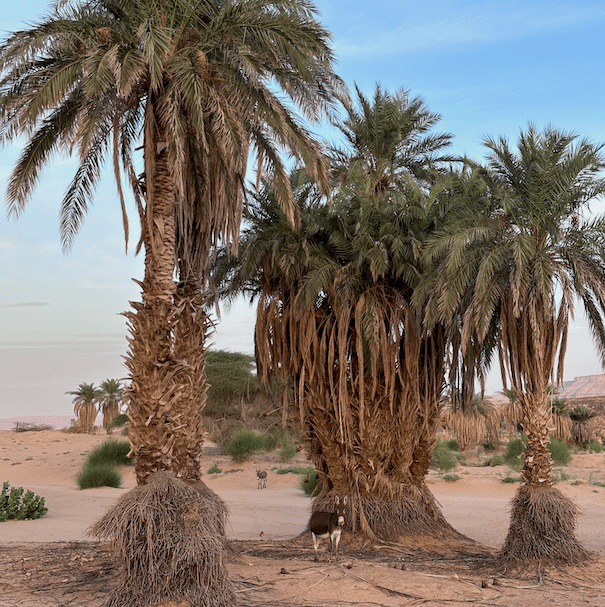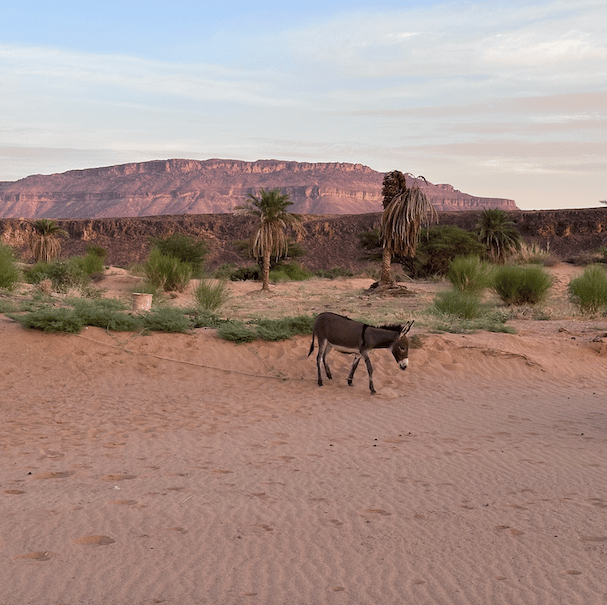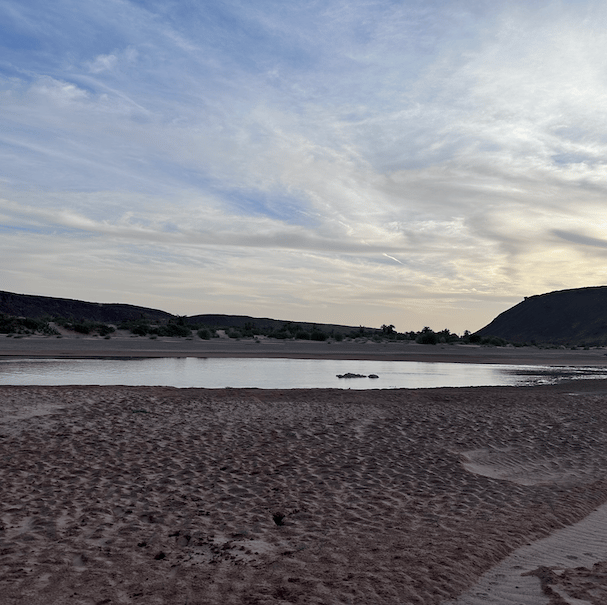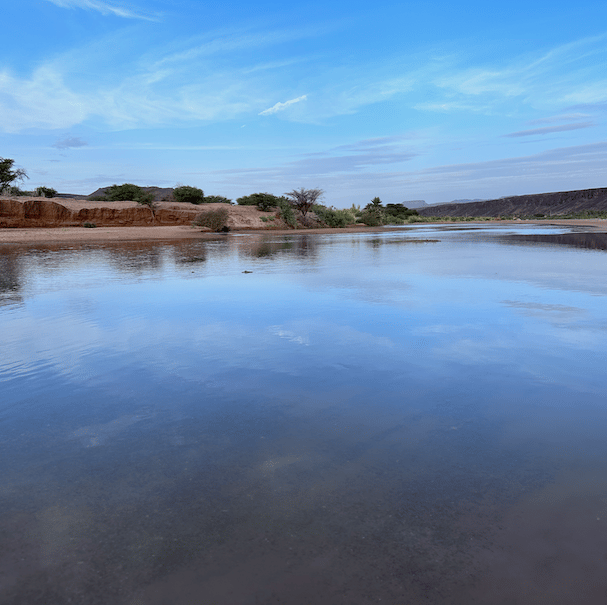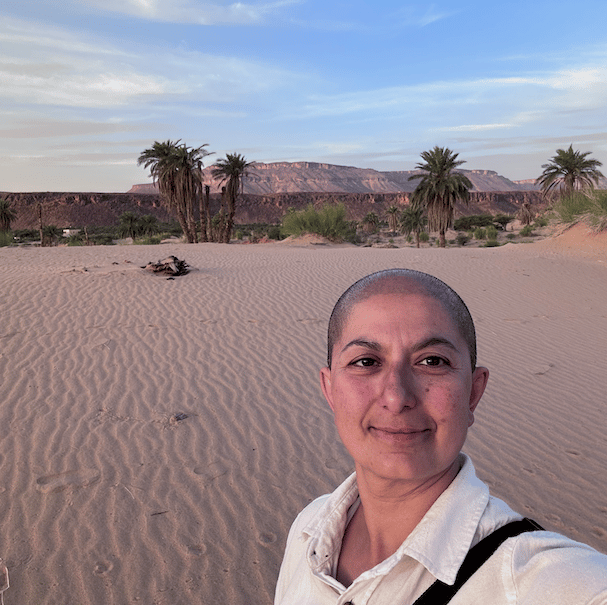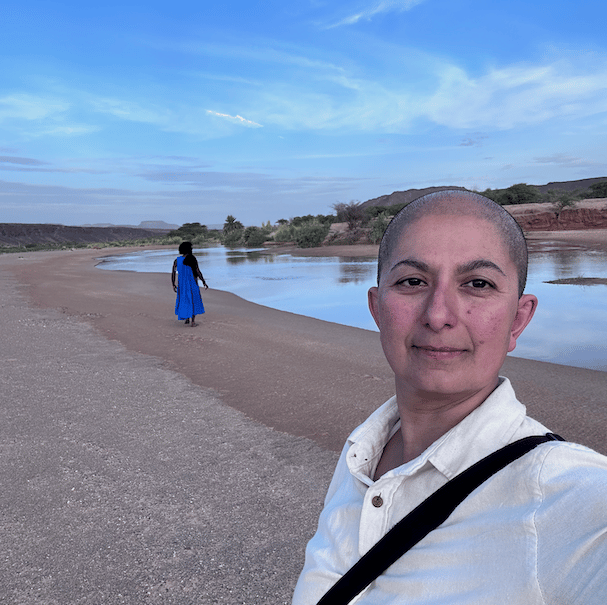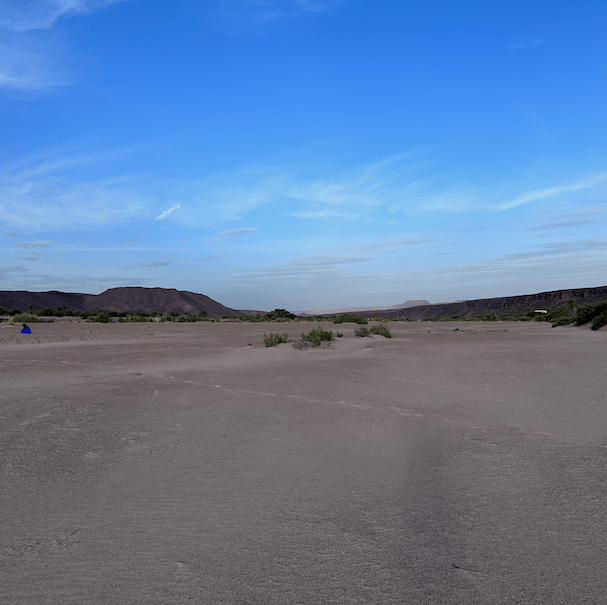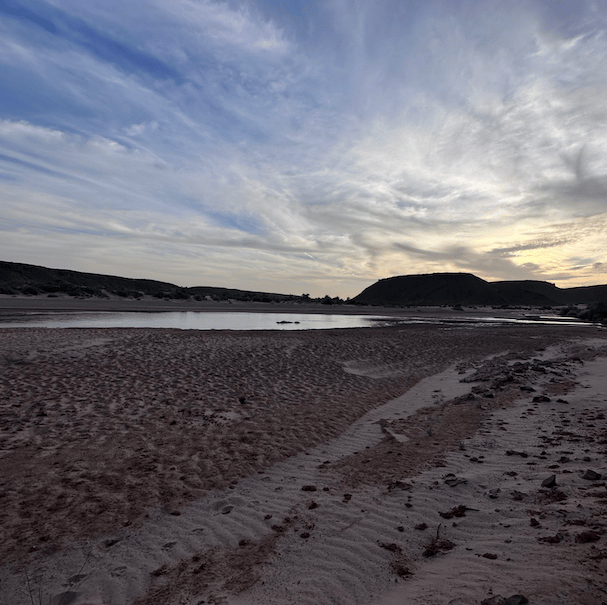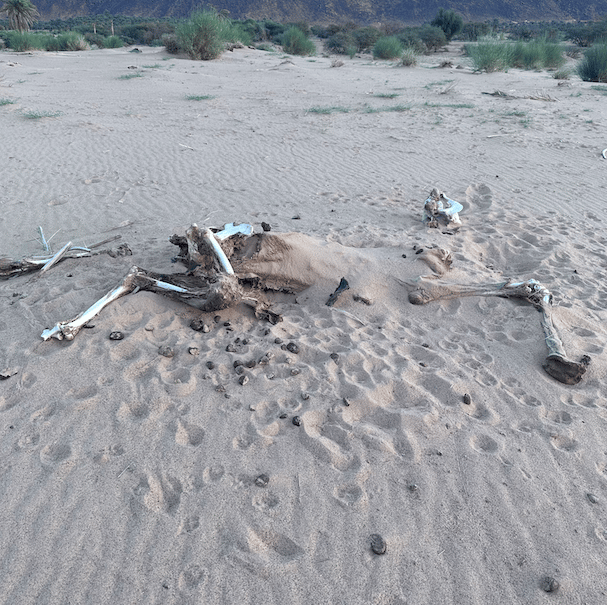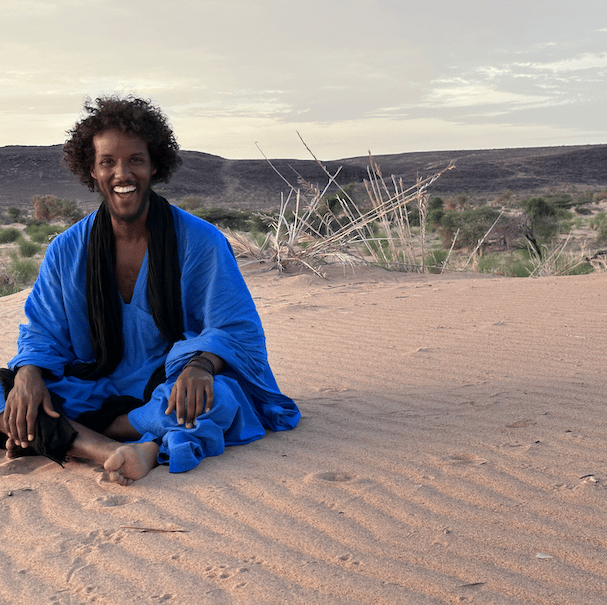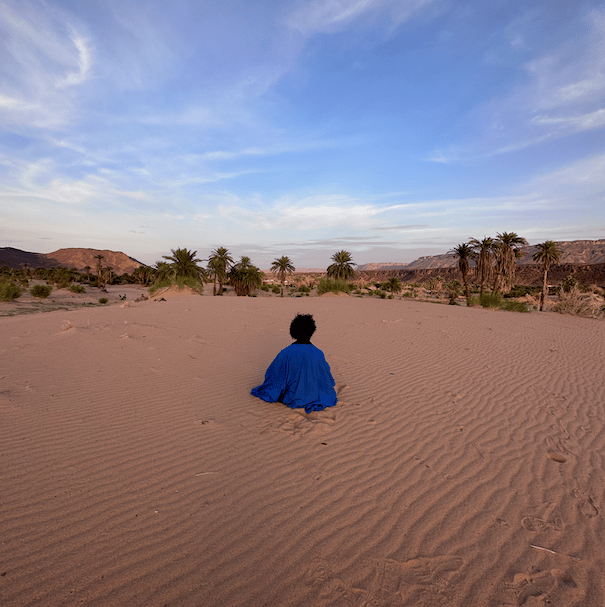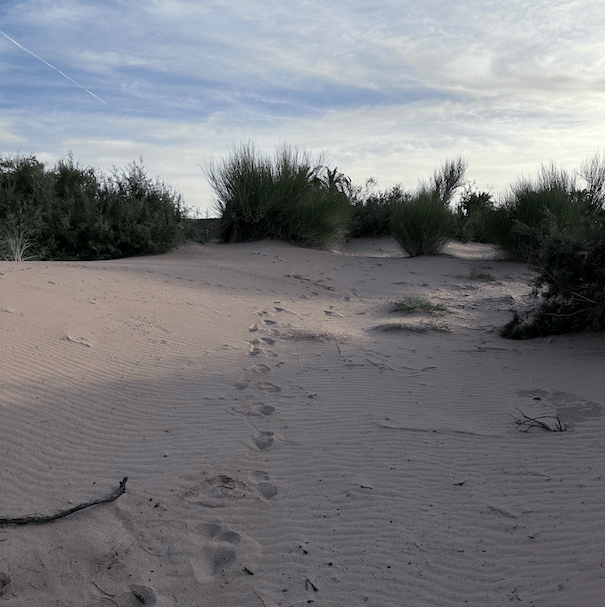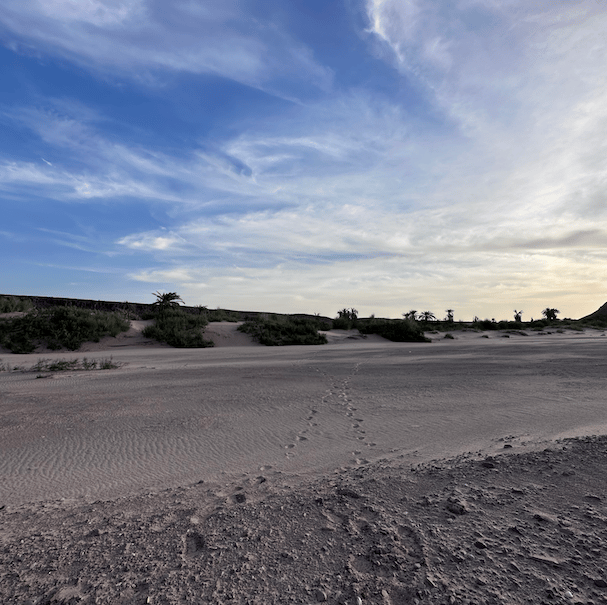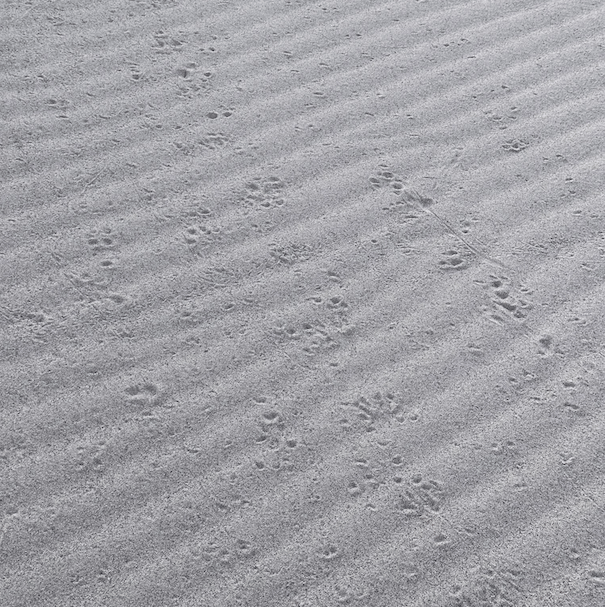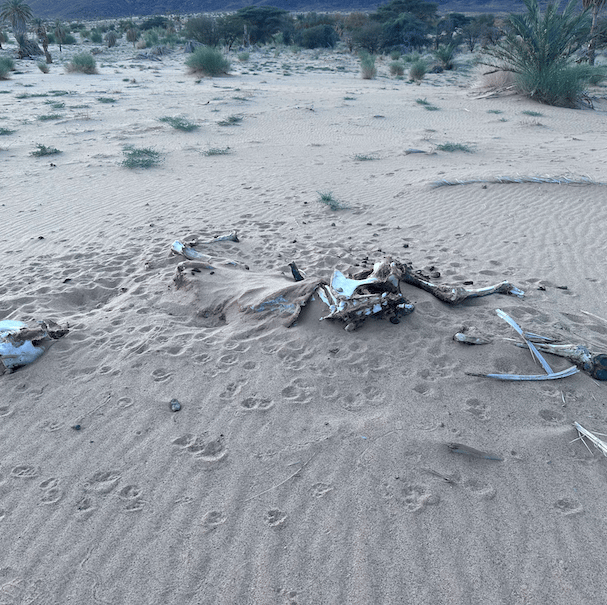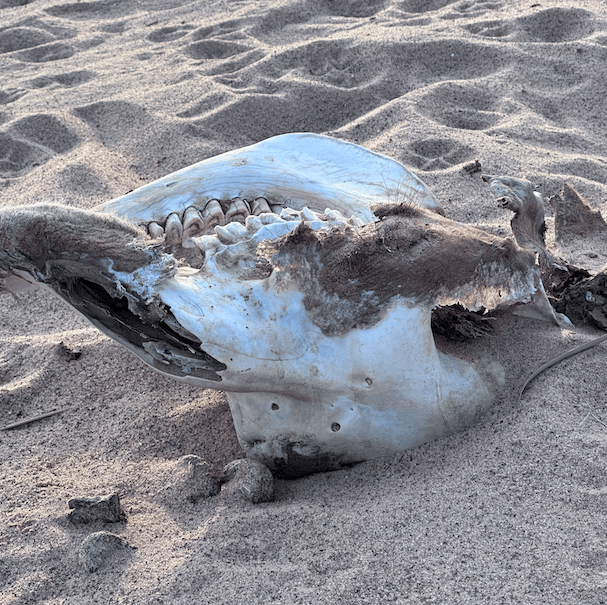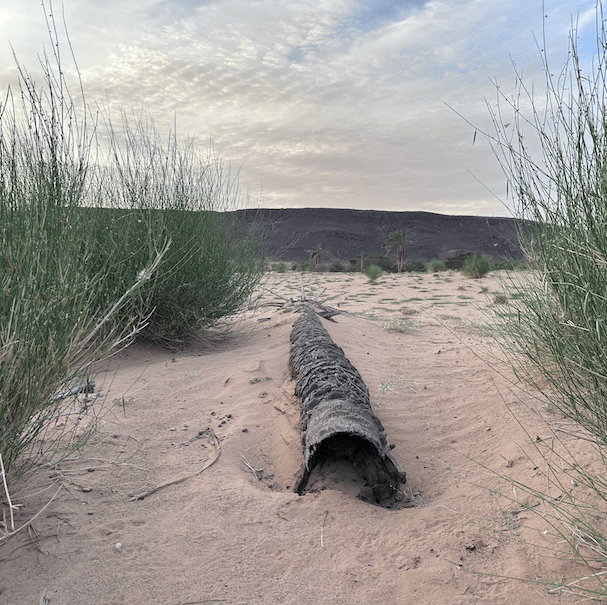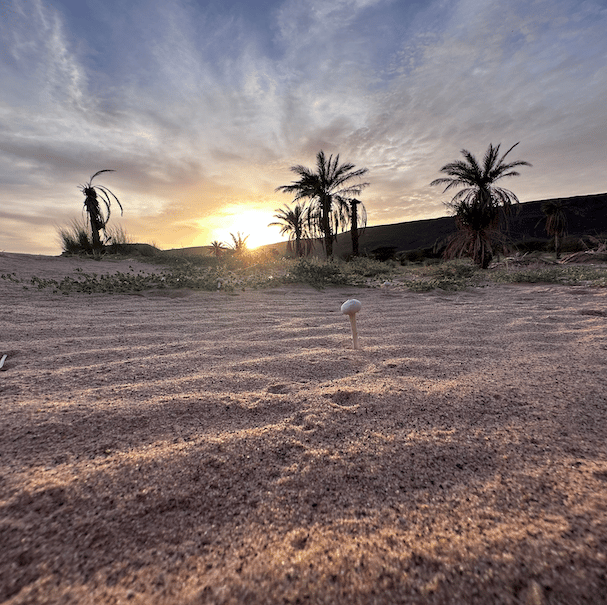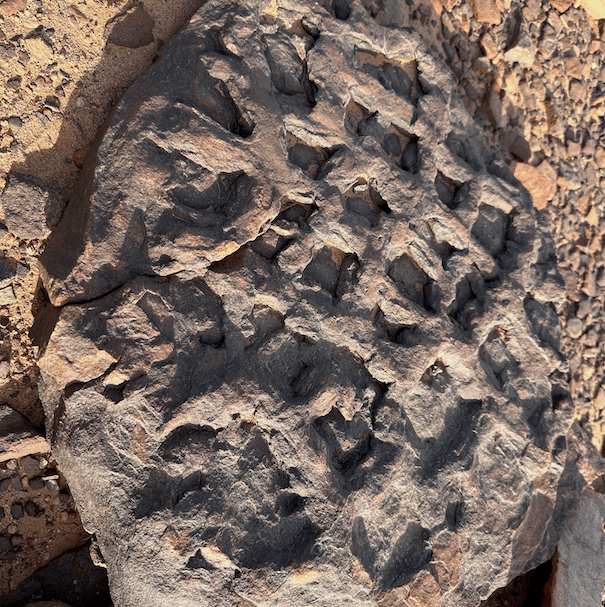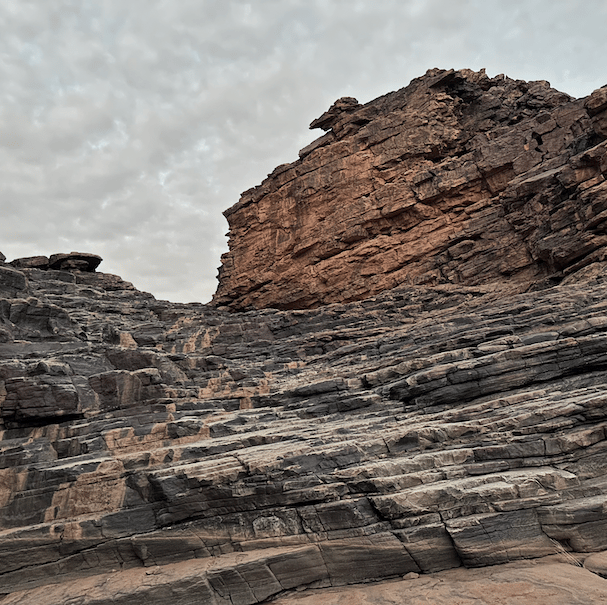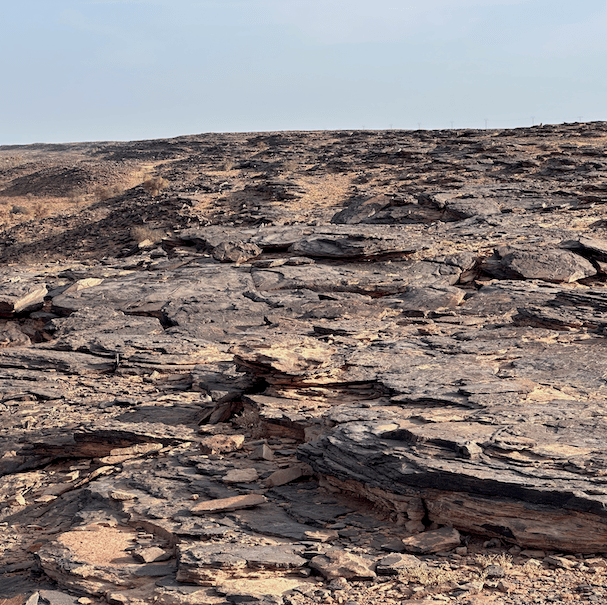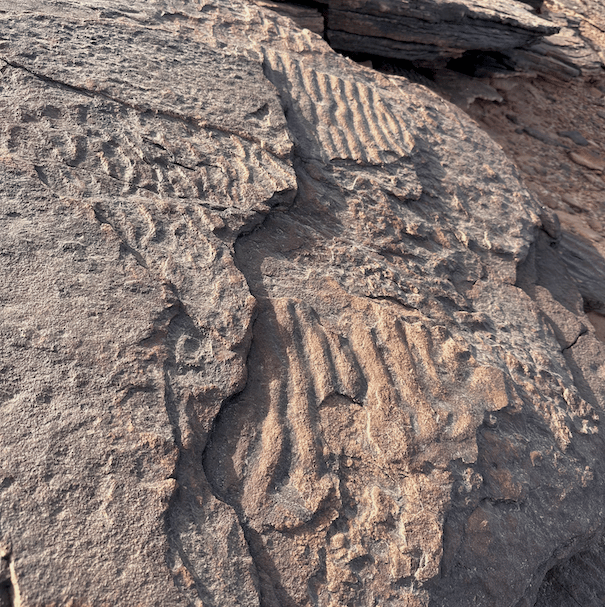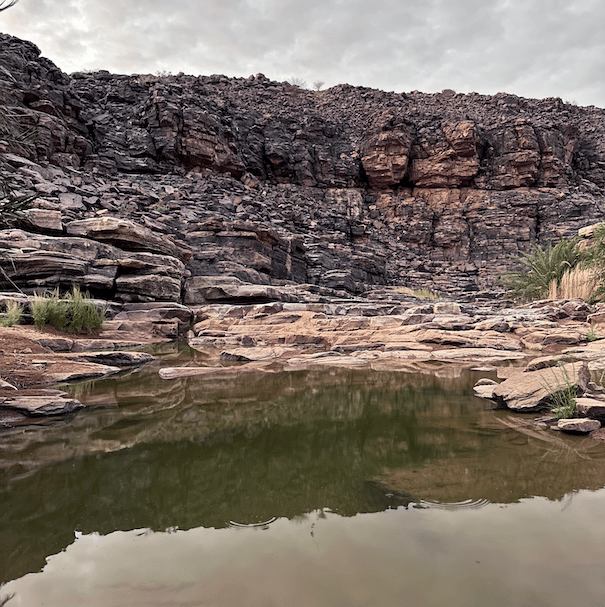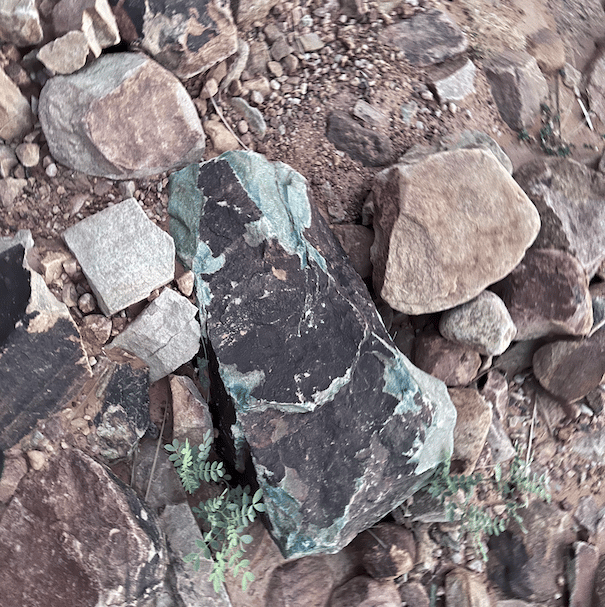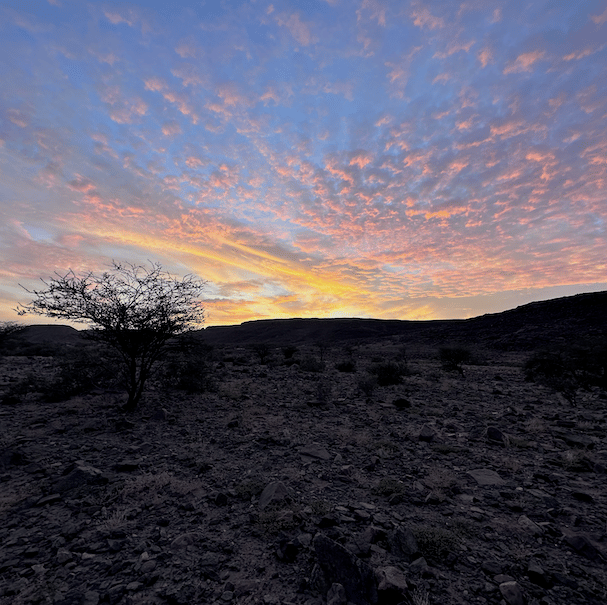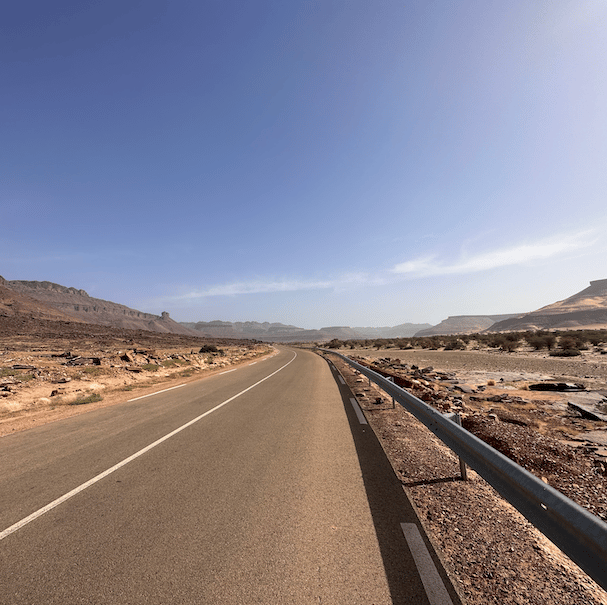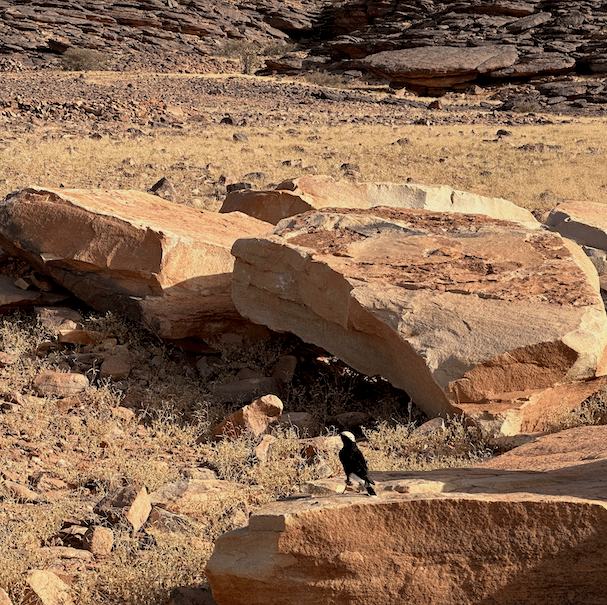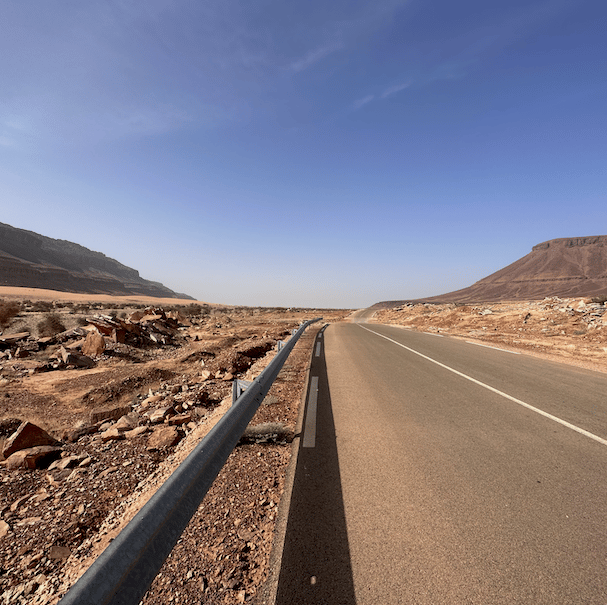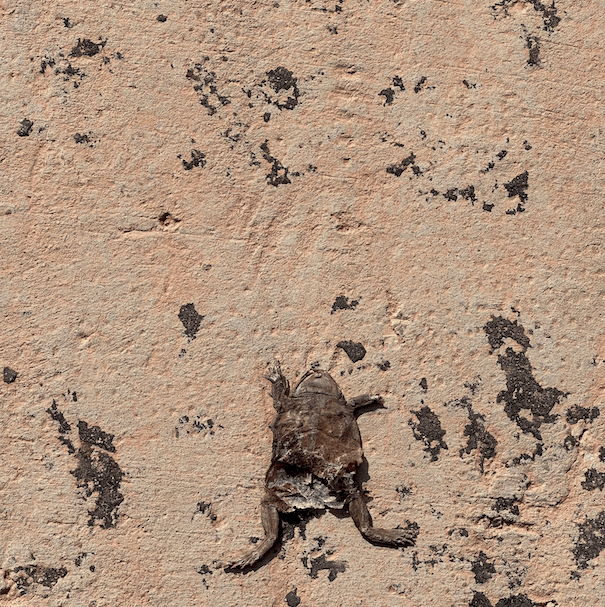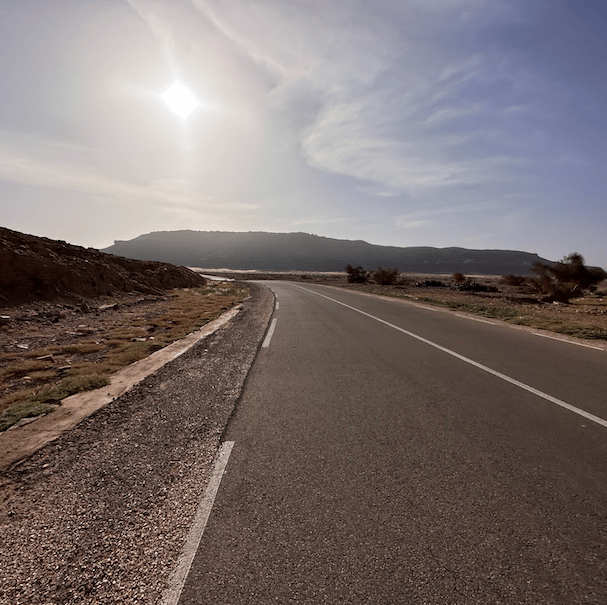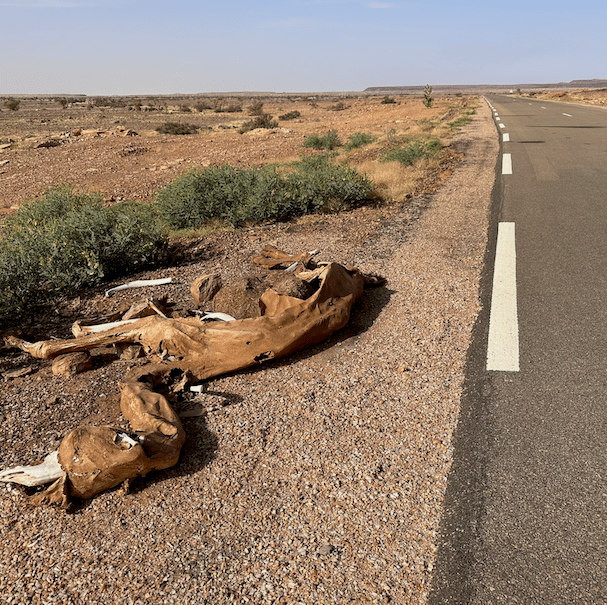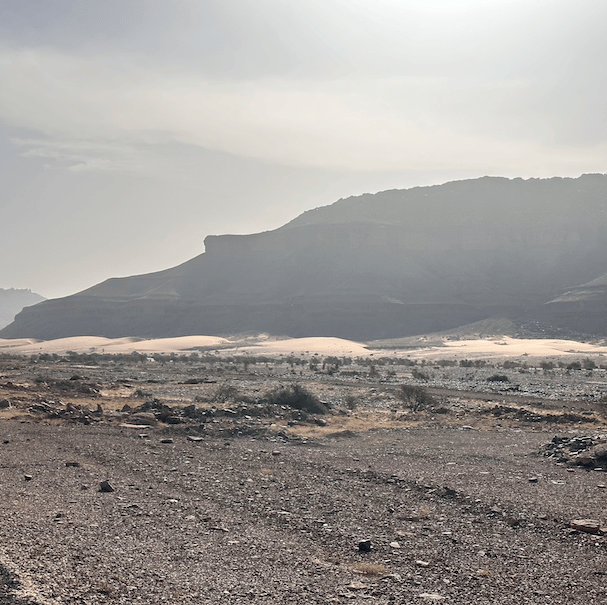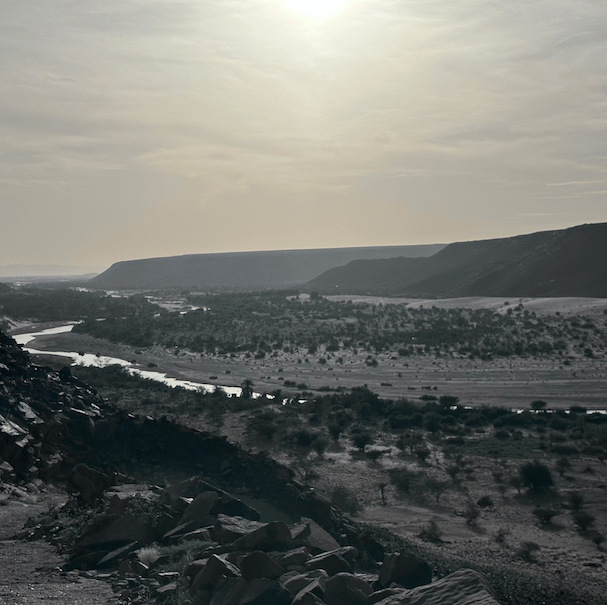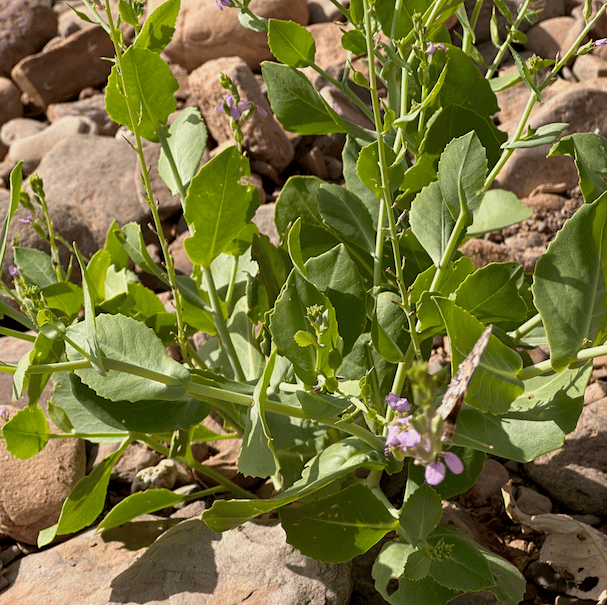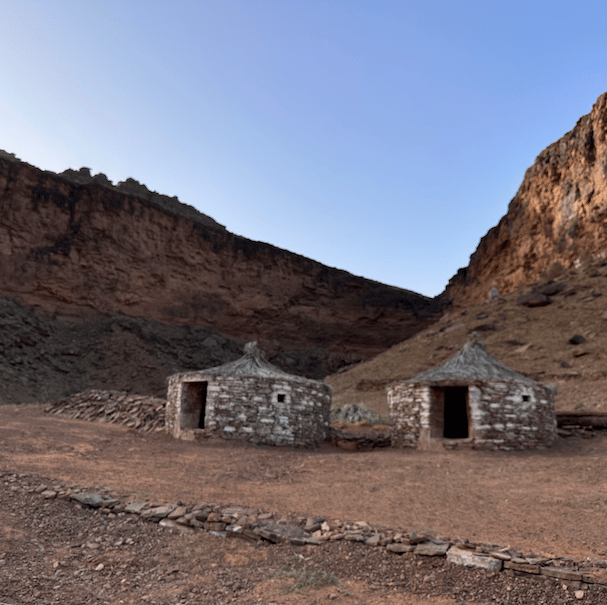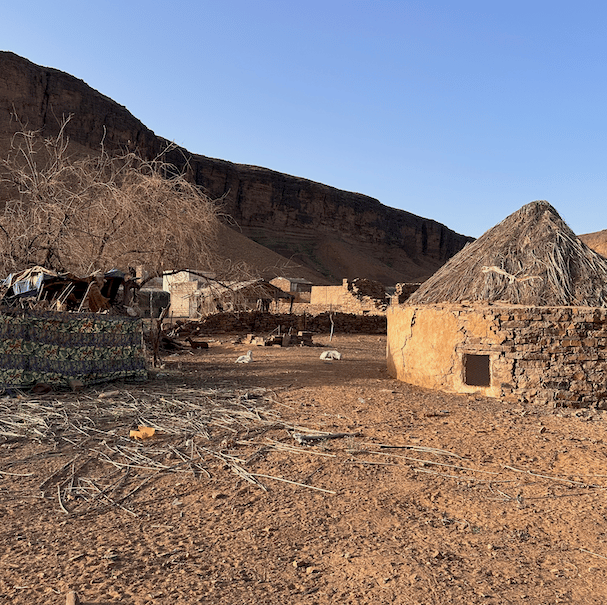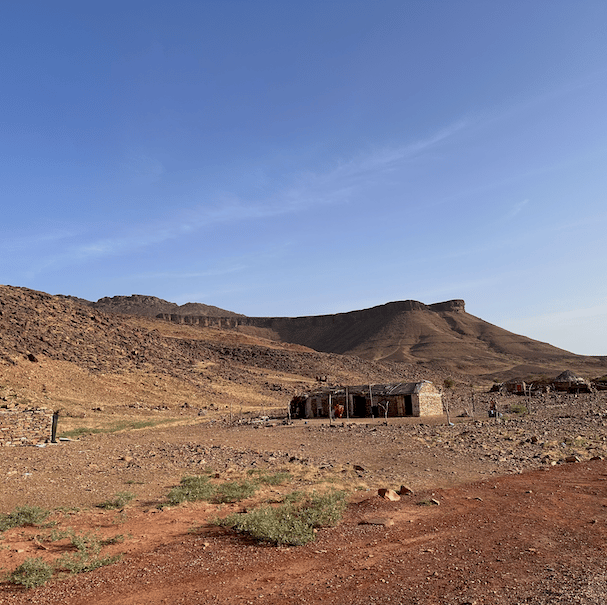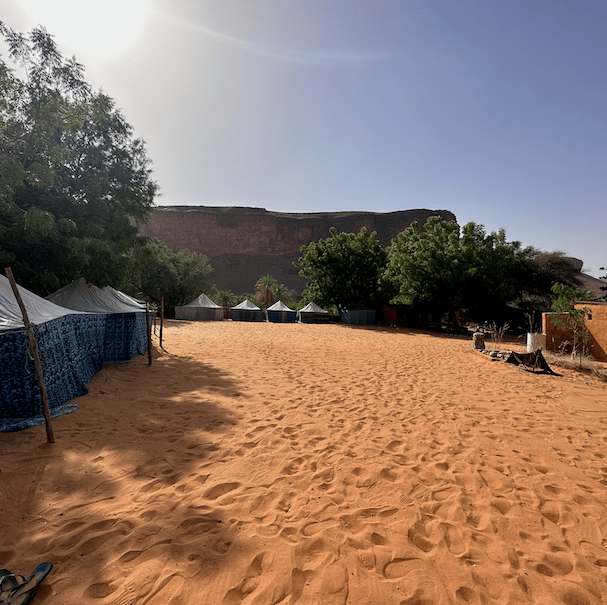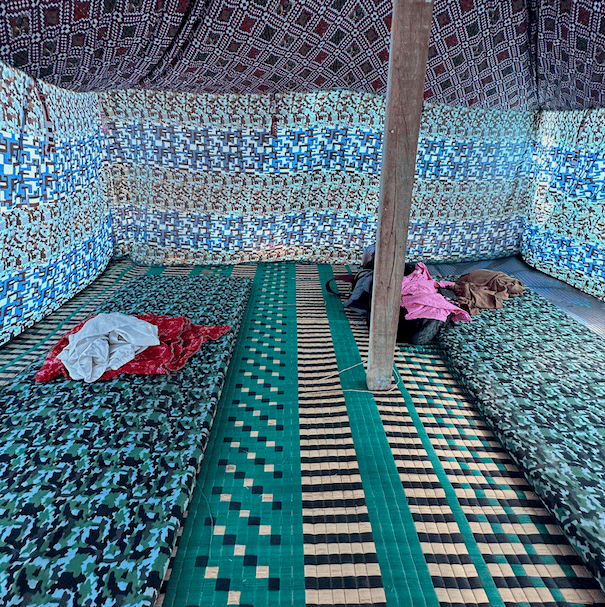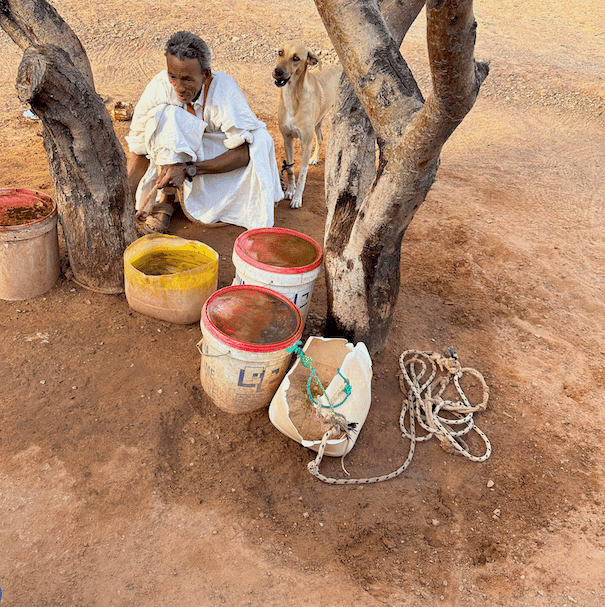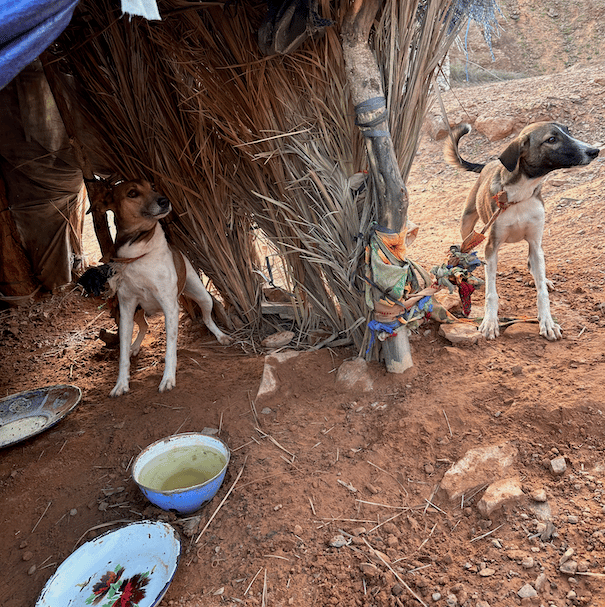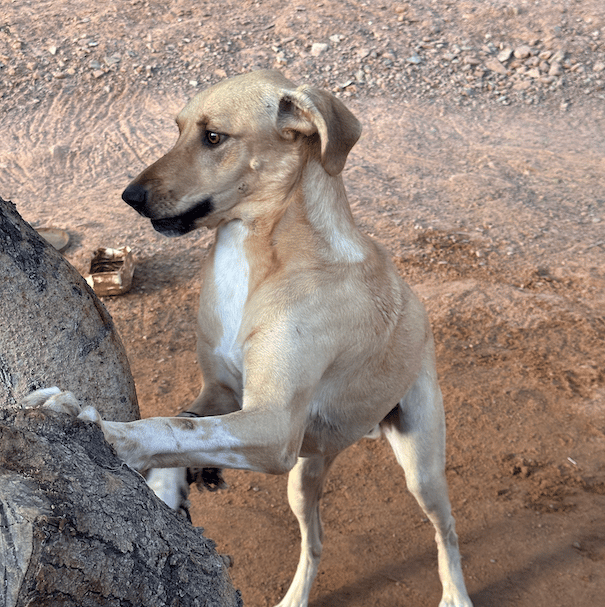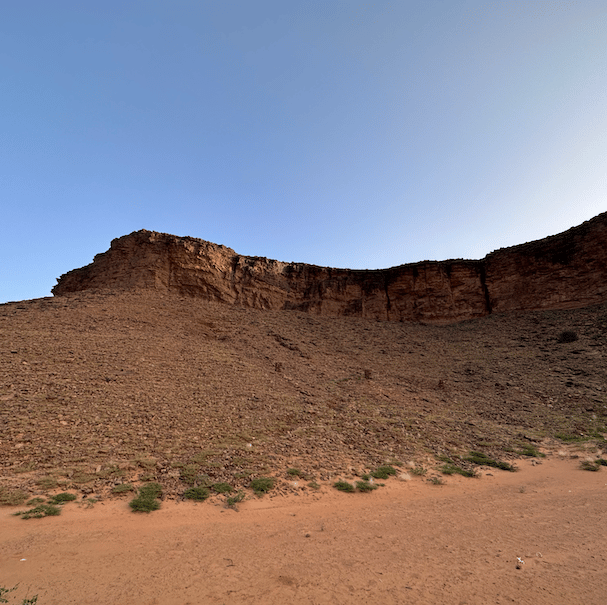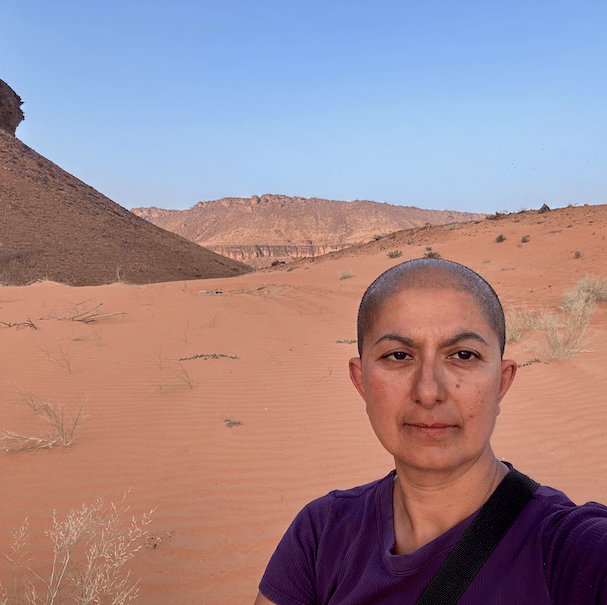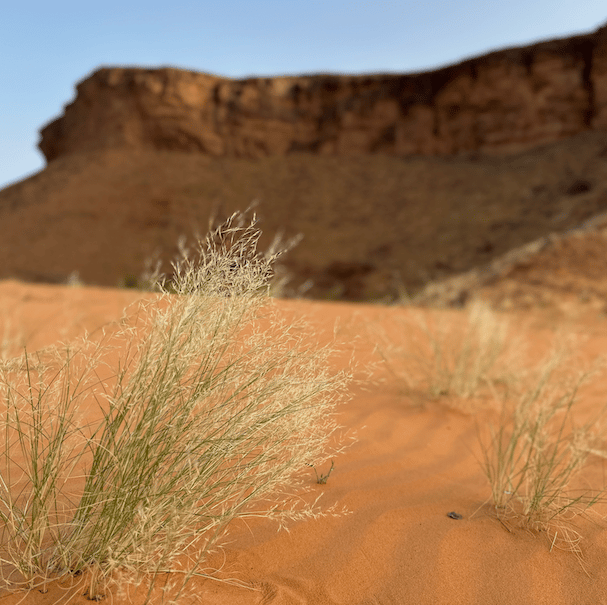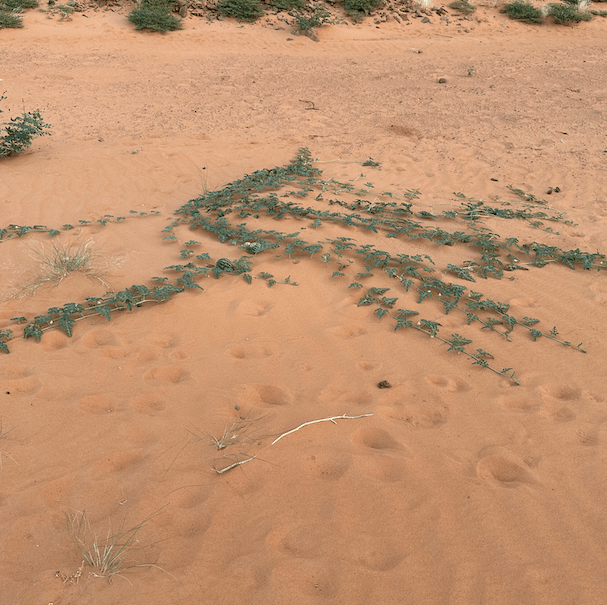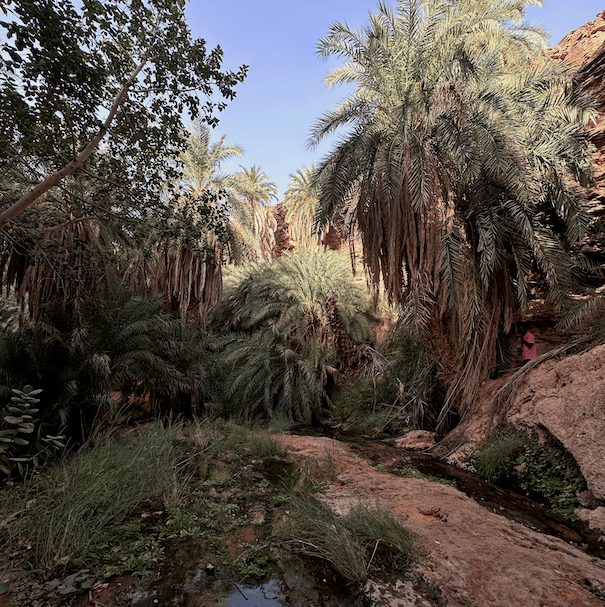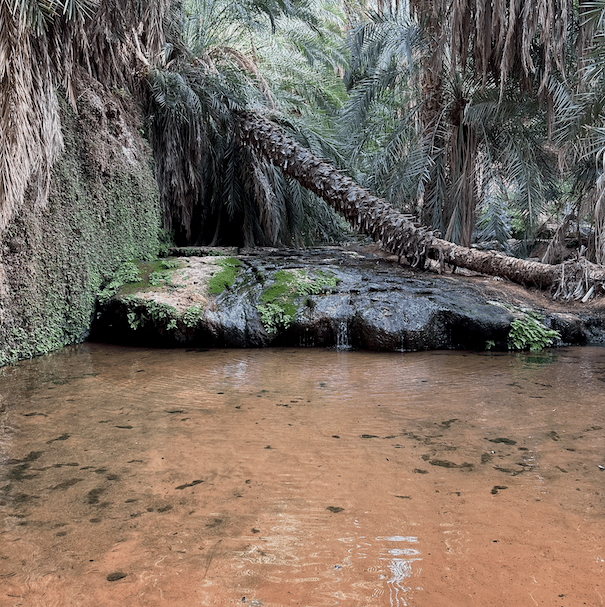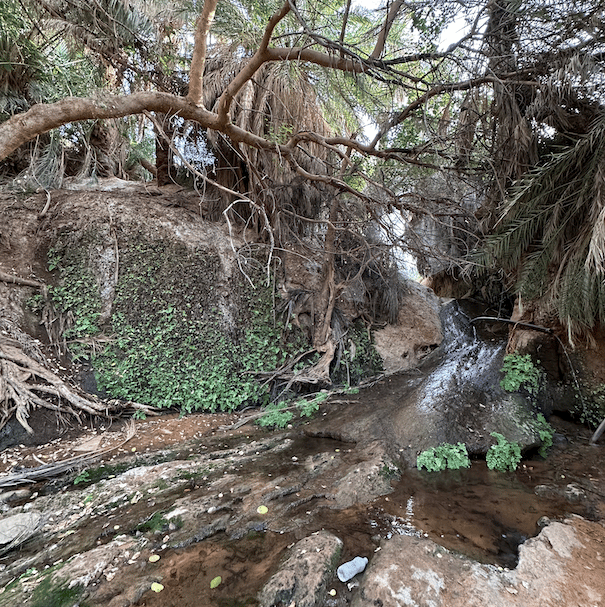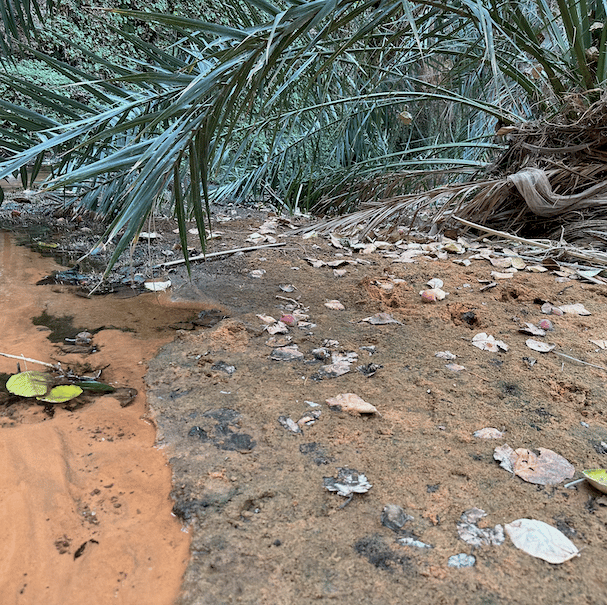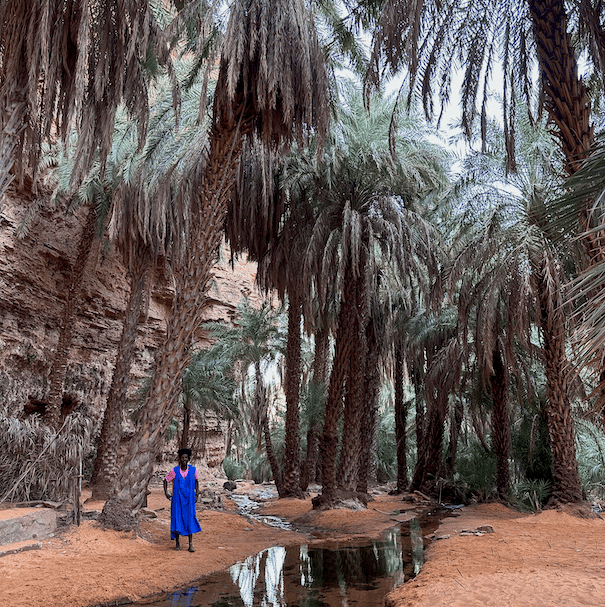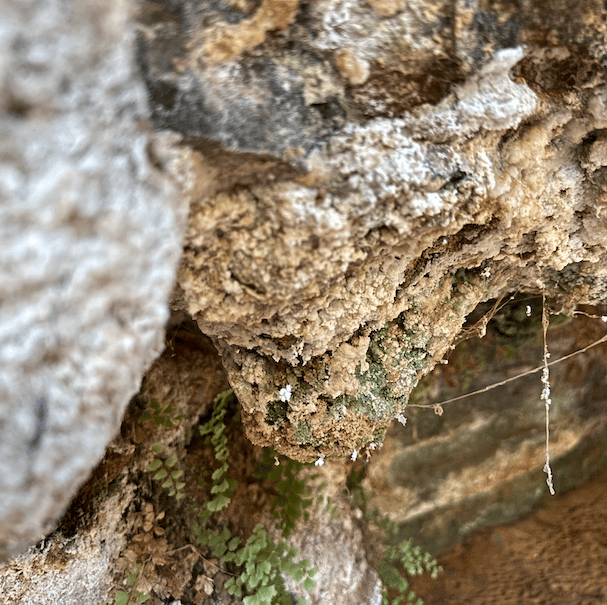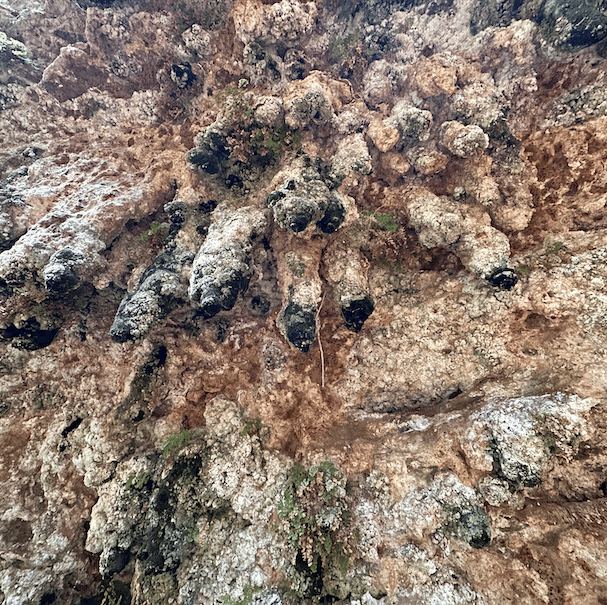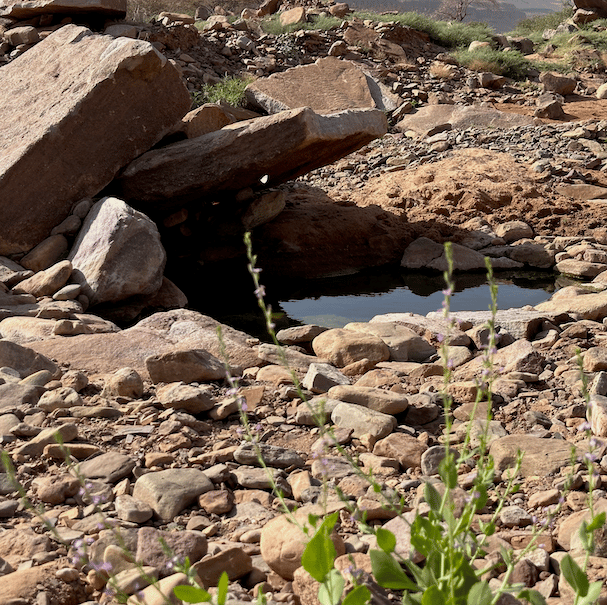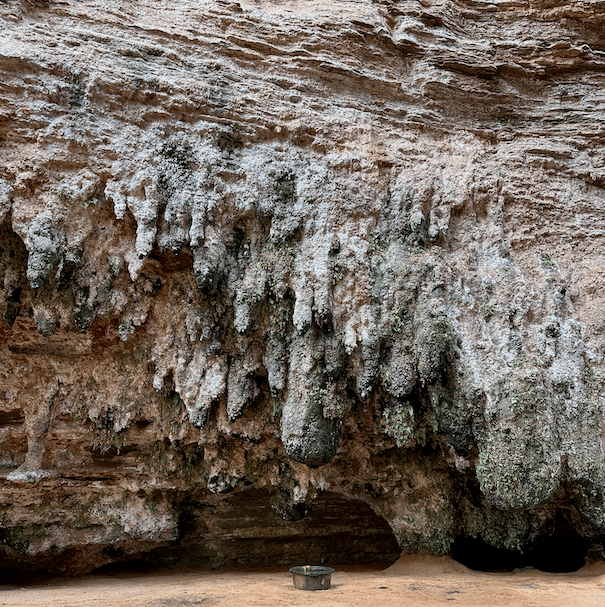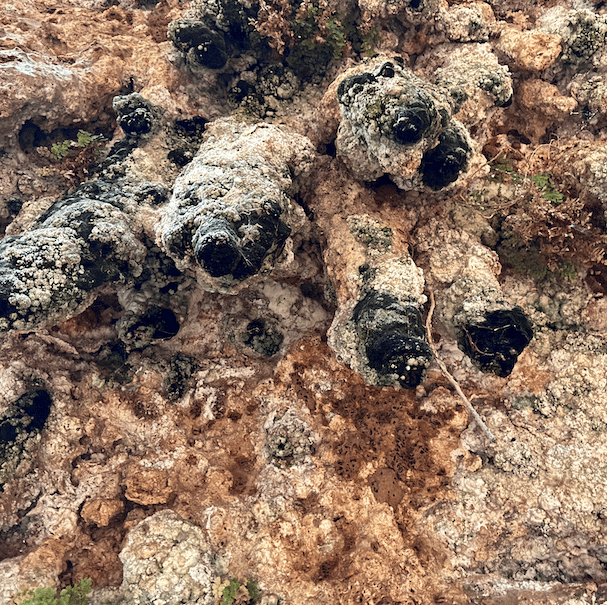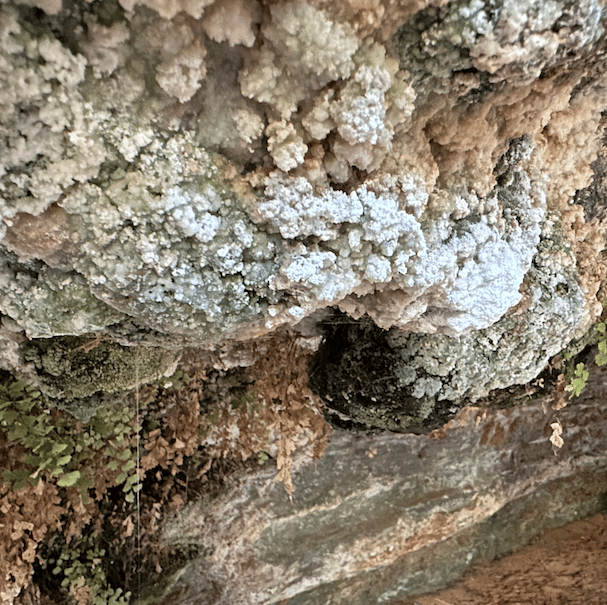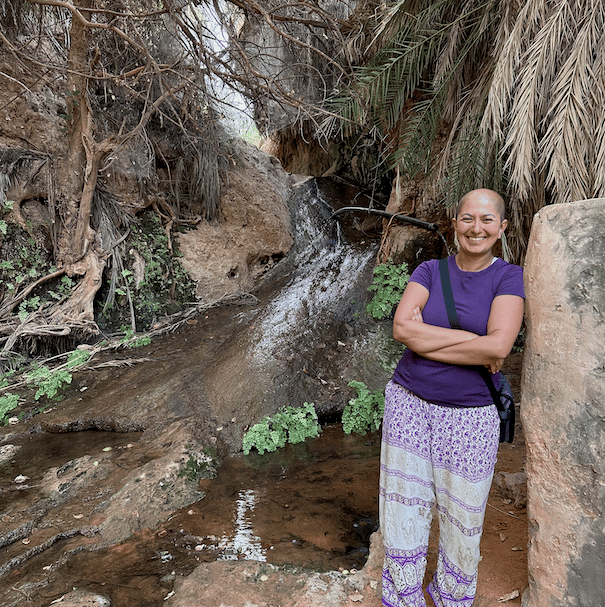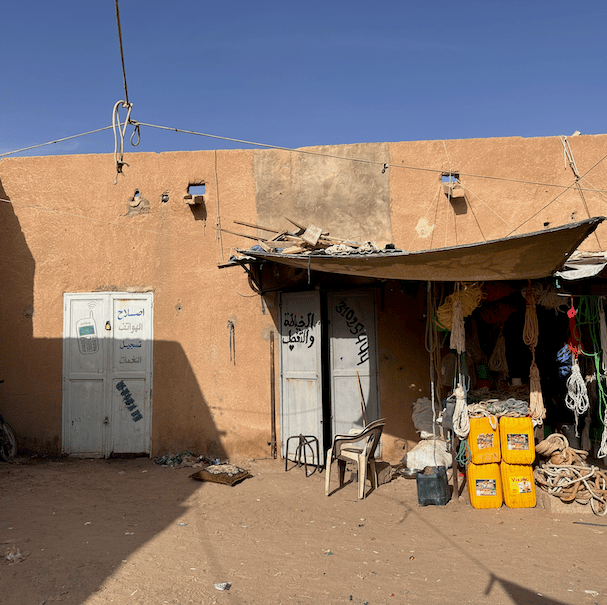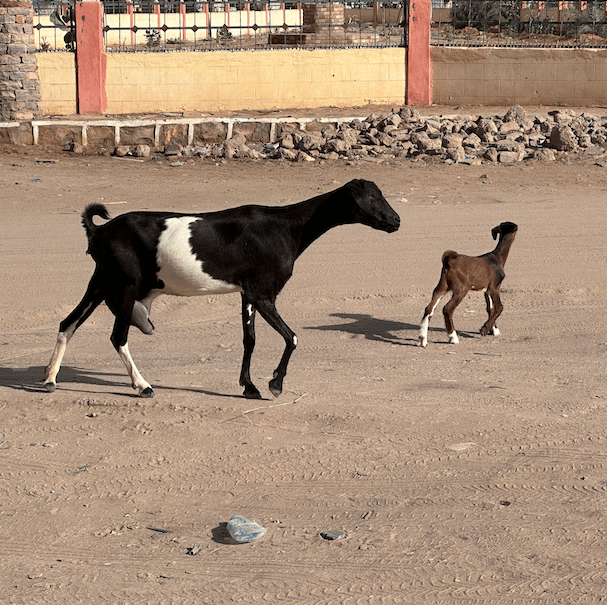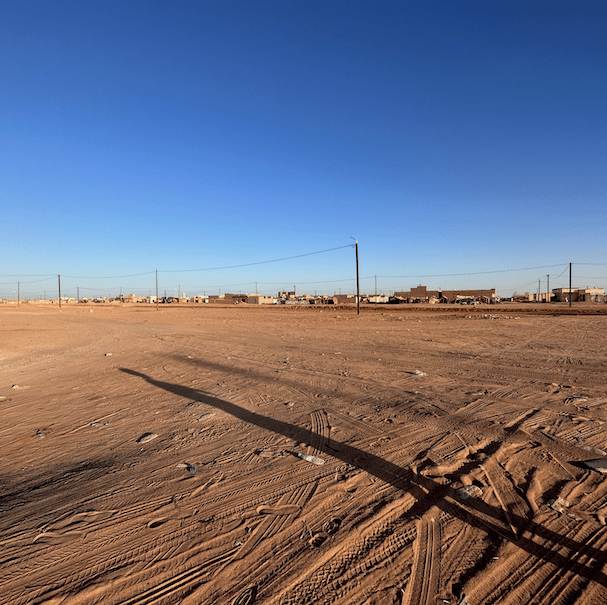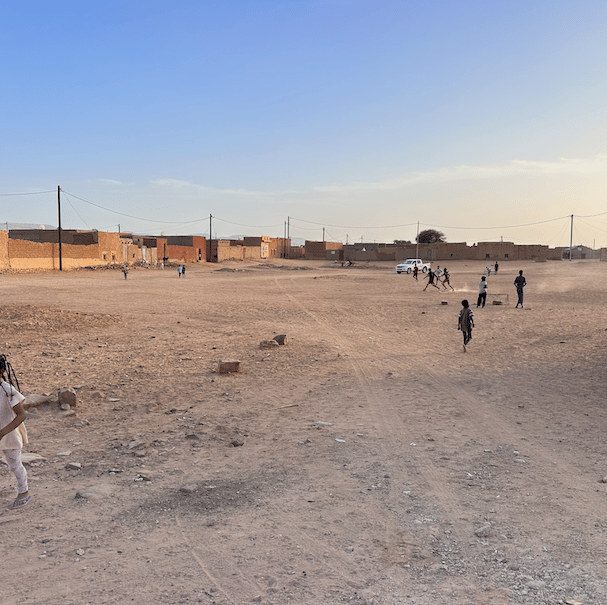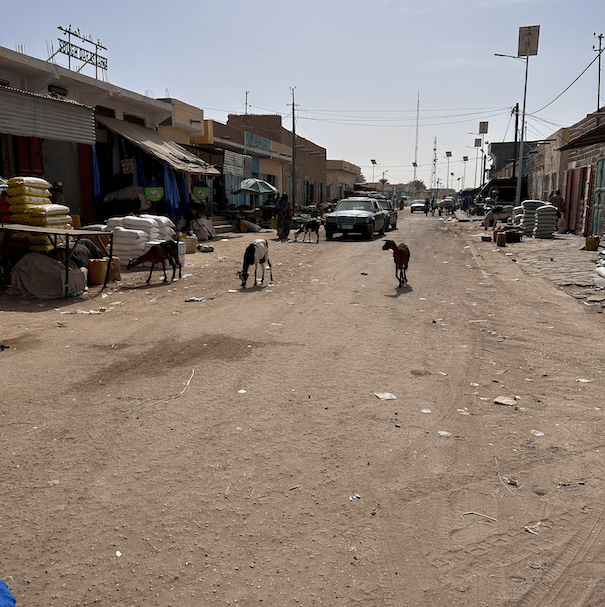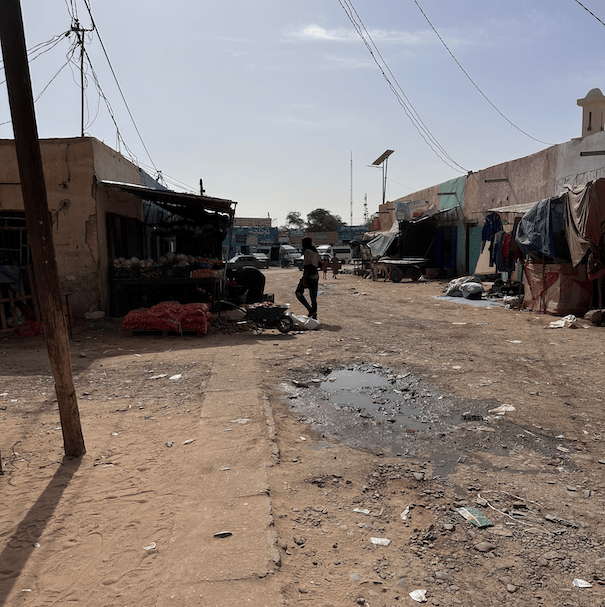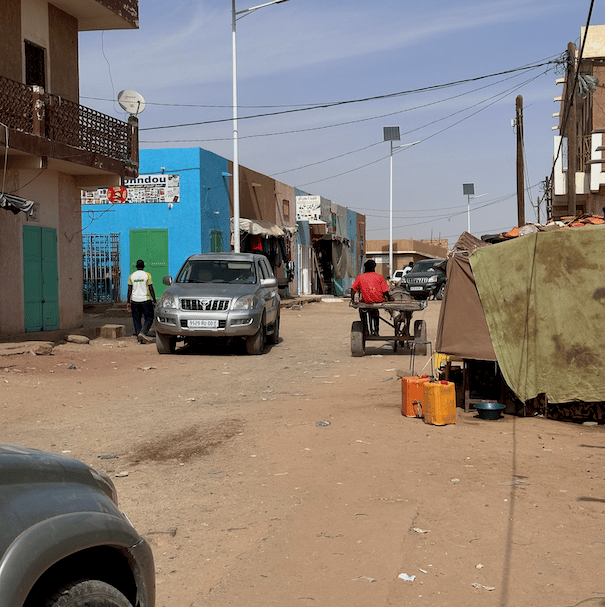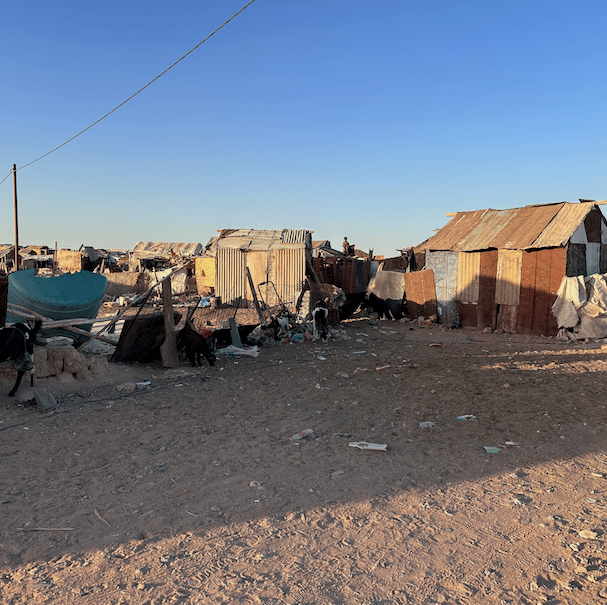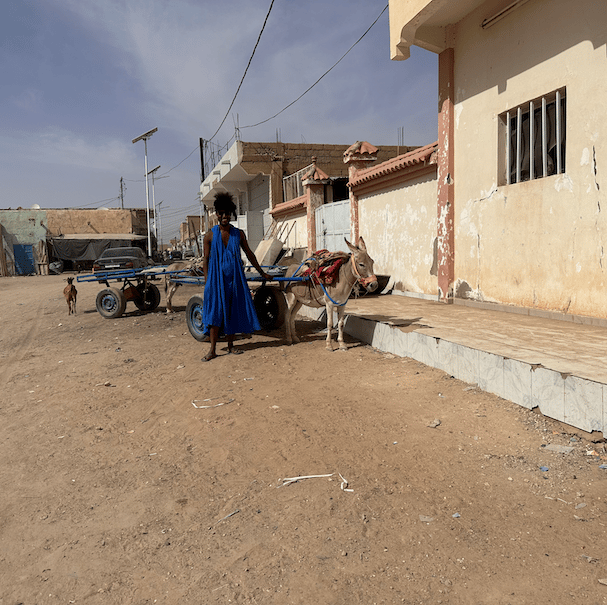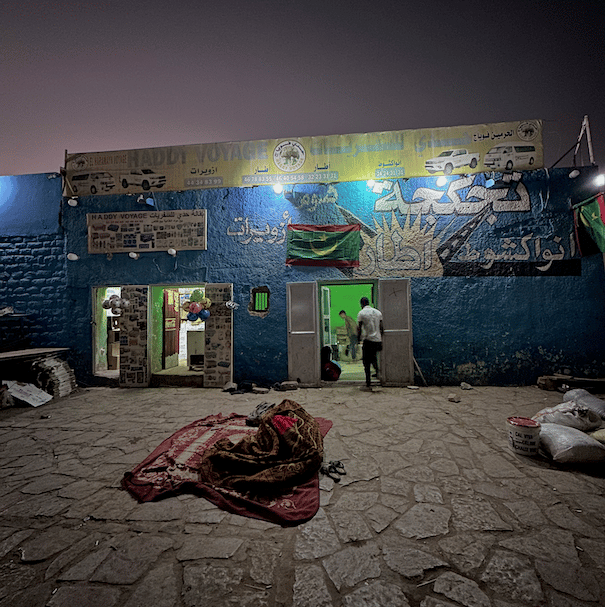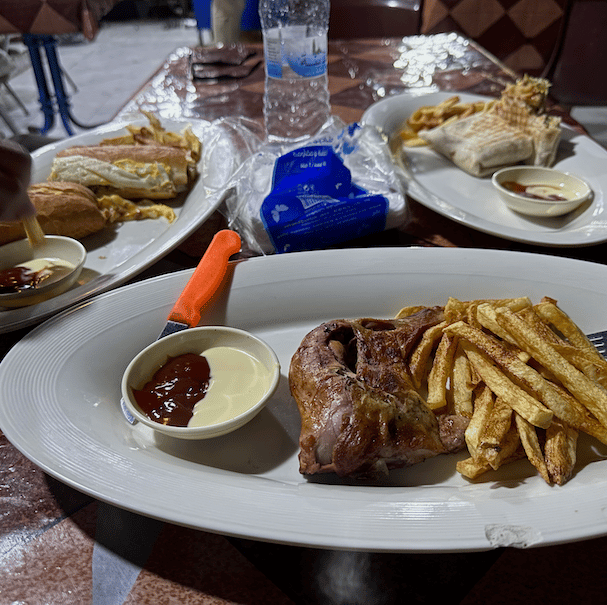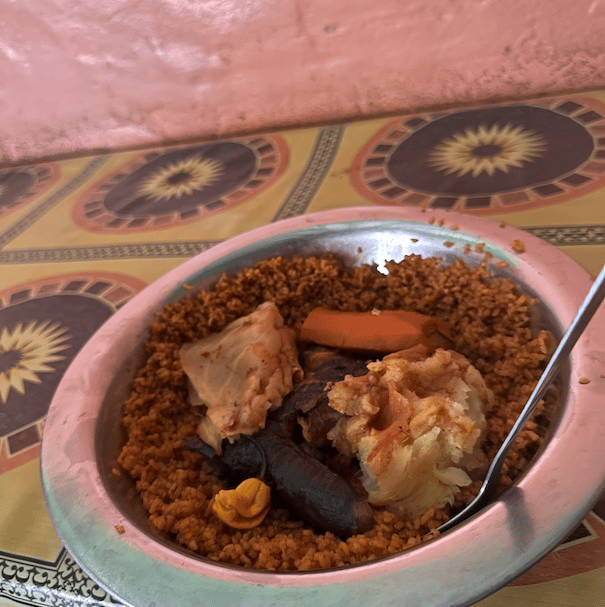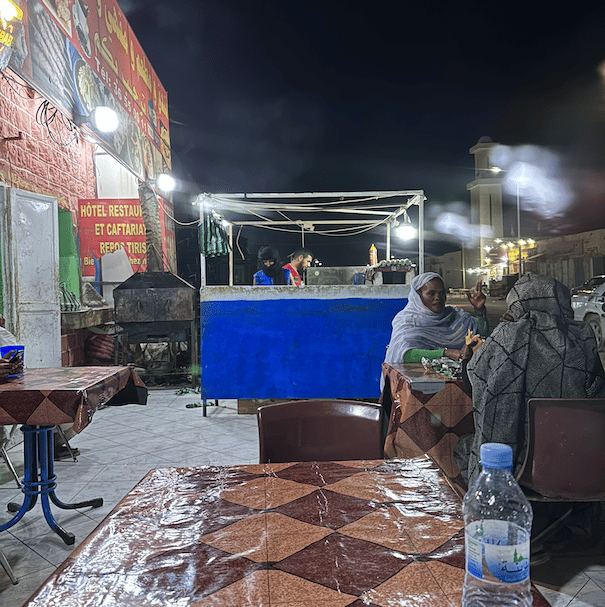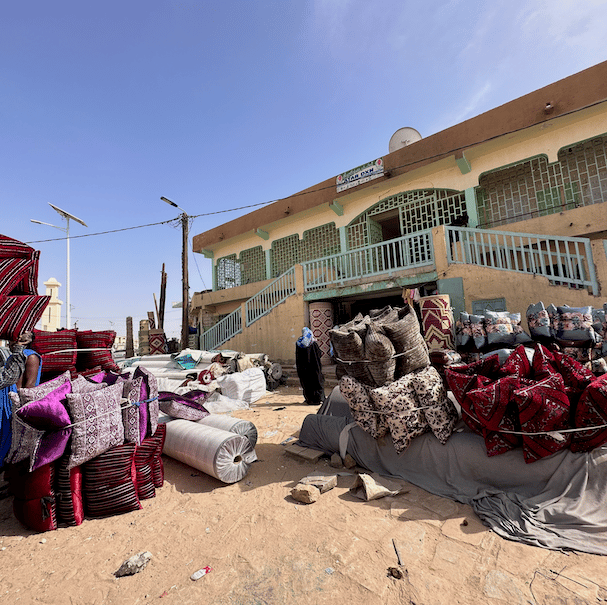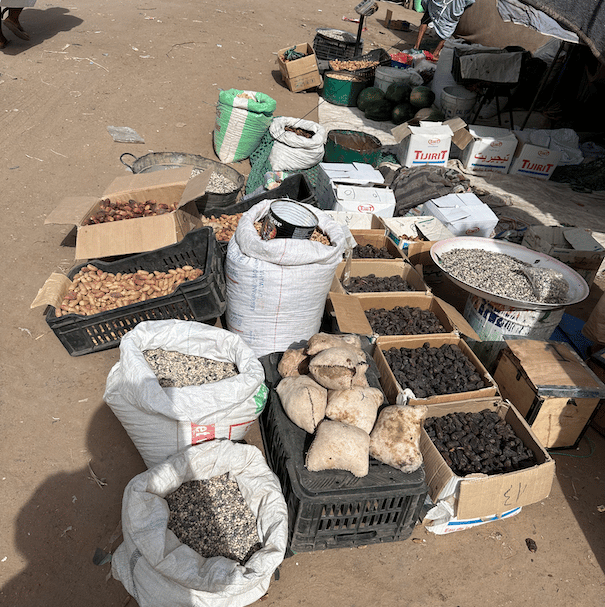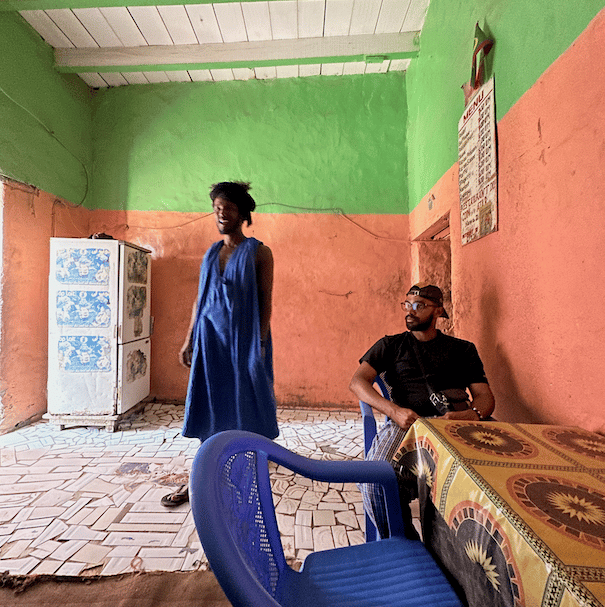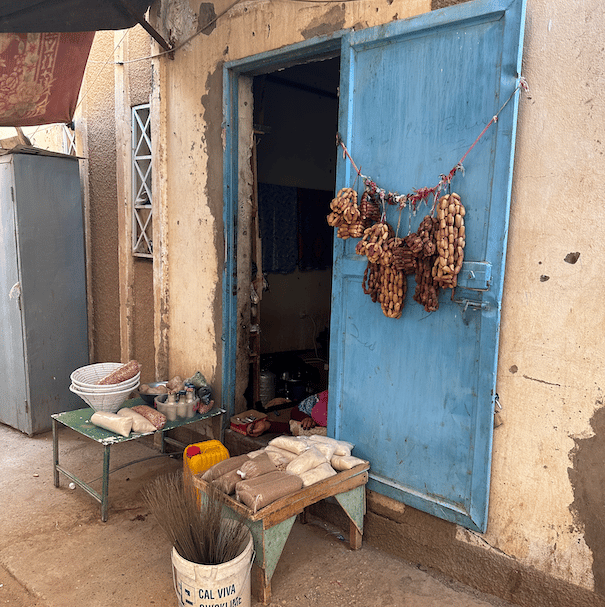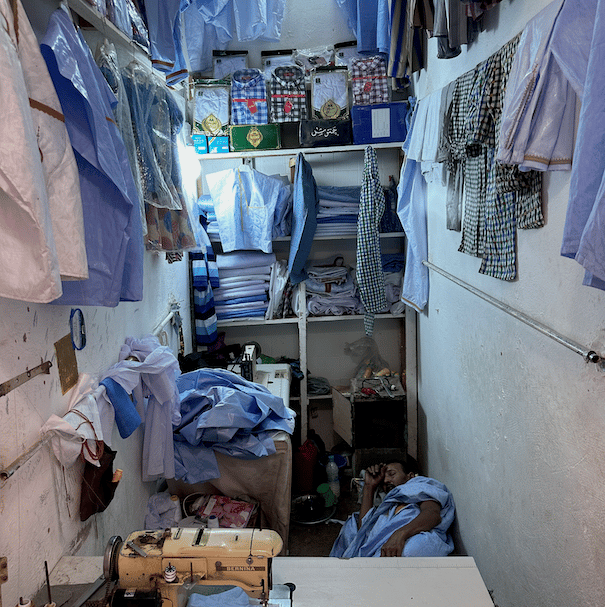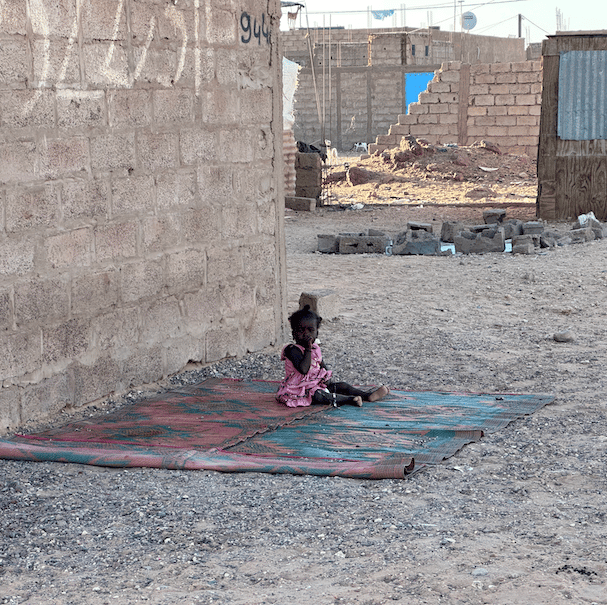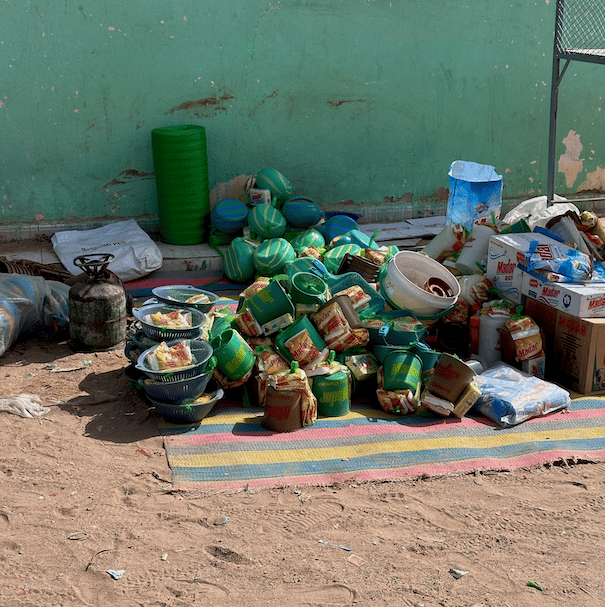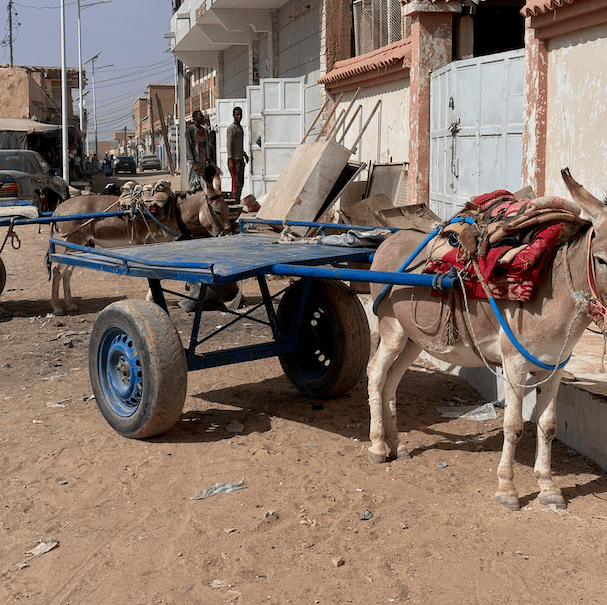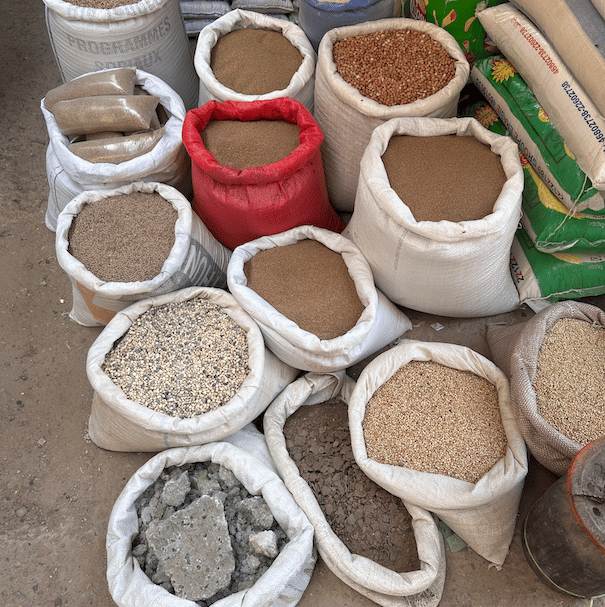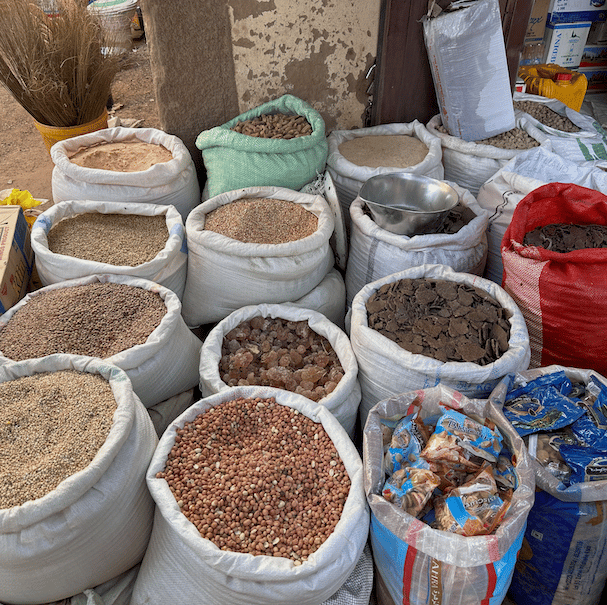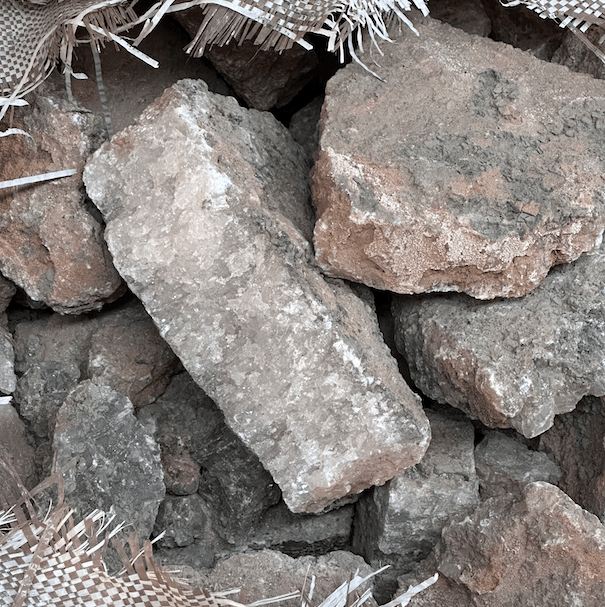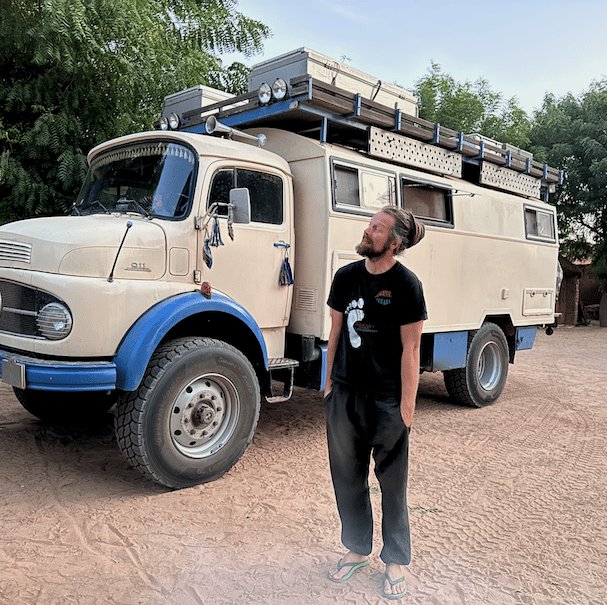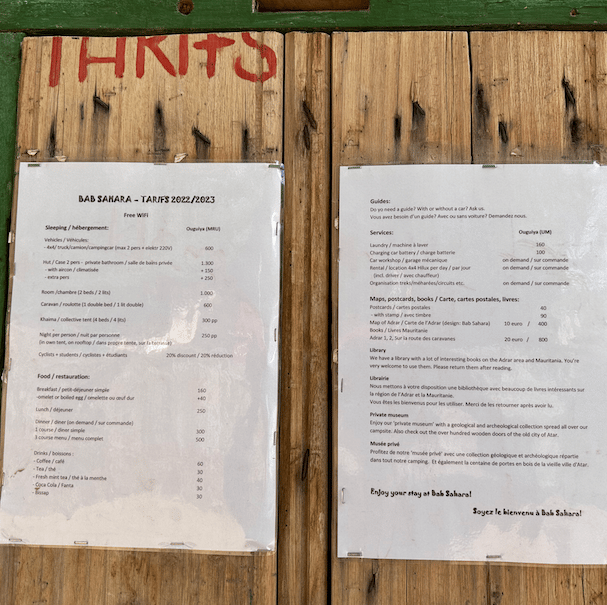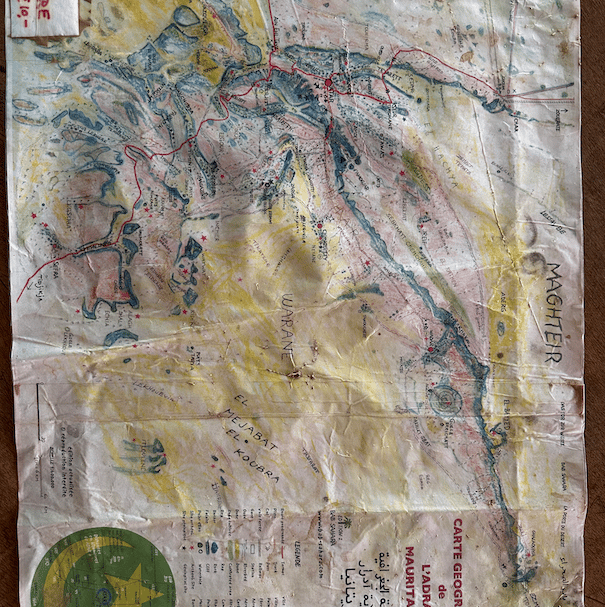 Thursday 8 December
I took a taxi from St.Louis; it took ca 45 minutes. However I had to wait at the private taxi stand until 2 other passengers showed up. 6.30-7 am waiting and the taxi ride 7-7.45 am. I arrived at Diama Senegal passport control, they asked me where am I going and why, hotel and occupation. I walked over the DAM and into the Mauritanian border control. The office has issue with finger print apparatus, so I waited ca 30 minutes. Then I got my visa paid 2500 UM which is more that the embassy told me 50-55 usd. 8-9 am. Then I took a taxi to Nouakchott, 9-14 pm.

The taxi driver was a character; he took a long lunch break just 1 hour before Nouakchott. He dropped off three other passengers, we where 3 in the backseat. And 1 very old lady in the front seat. The first 2 hours was sandy and muddy road until we hit the highway. On the highway we had many police controls. I got very annoyed when the driver did not drop me off first since I was in a hurry to catch a bus to Atar. He dropped me off a Carrefour Madrid and then I had to get another shared taxi to the mini bus station north of the city. Very confusing since my host at the camp site was not reachable on the phone; I did not know which bus company to head for nor the name of it. None of the taxi drivers understood English and my beginners French did not help much either.

Taxi within Nouakchott. Very confusing how the much taxis go around. Dirt mud sand roads. Picking up people along the road and dropping off. No urgency or priority. Difficult to find streets. Socialite general ATM took a fee of 300 UM when taking out 2000 UM! Very expensive. BCM ATM did not accept my visa credit card and also wanted to share 250 for taking out 2000 UM.1-2 hours driving from south to north, within the city. Horrible traffic.
Big mistake to not have cash, taking taxi to find an ATM ca 1-2 hours. Albeit I had help of a young man from the bus company. Different bus companies leave for different destinations, not easy to understand and it takes time to find a bus that is leaving within a few hours. Very dusty city Nouakchott due to sands and sandy roads. Dirt and garbage everywhere.
Nouakchott is a very poor capital, and lots of people everywhere. All cars have bumps in them; both in Senegal and Mauritania. Mauretania more men and women are wearing traditional clothing; blue dresses for men and turbans. The bus to Atar made many stops: for fuel; tire pressure, police controls; and a 20 minutes dinner break. We arrived at midnight somewhere ca 45 minutes before Atar.

My host a young man form Workaway website was there to receive me with his cousin and his dog. I had no information previously about how faraway the campsite was from the main road. Hence my surprise when we HIKED ca 6 km through the desert to the camp site, it took us ca 1,5 hour. It felt like walking in the dark on the moon or mars albeit with full moonlight. The landscape looked amazing but it was a bit scary due to not knowing exactly where I was and following two men and a dog through a desert with lots of stones. Upon arrival at the campsite, I took a shower and went to bed. A small mattress on the floor with mosquito net. I slept well due to the long day on the bumpy roads; 7 am to midnight! Very little food but at least I drank water. The young man next to ME in the minibus offered me water, chips with lots of questions regarding; where am I from; am I married, what is my occupation and what I am doing here (tourist or working).
#bordercrossing #mauretania #senegal #campsite
Friday 9th December
Mauritania First day in Sagalil valley, we ate breakfast (bread, dates jam and tea), then we worked at the camp site, clearing the land of stones and trash, ca 3-4 hours. Then a tea break with watermelon for ca 2 hours. Repacking the bags since we had to drop them off to the German couple going to Atar. Ahmed (host at campsite ) I hiked to the house wagon and then we hiked to a valley with rocks formation around very small water ponds. We returned after sunset and it was a pity not being able to spend more time at this oasis since it got dark. Back at the campsite Ahmed made dinner and we ate very late around 21 pm. I took a shower and went to bed. Walked ca 15 kilometers today.
Saturday 10th December
Woke up before 7 am and packed my stuff. Today we hiked from sagalil valley to Tergit, ca 12 kilometers away.We did not have any breakfast only some goat milk. Hiked from 8-12 am with some shorter breaks due to the heat. It was pleasant and we discussed serious topics. I documented what I saw such as birds and butterflies.
We reached Tergit with car the last 2 kilometers, passport control where the police men asked and documented my passport.
At Jemal auberge, we had tea and waited for lunch (vegetable with bread). After that resting for ca 2 more hours, when the day is the hottest.
Then we walked to the oasis (200 um) and spend some time there. A Swiss German couple was there and we talked with them for a while. Dinner at the camp, chatting, took a shower and then going to bed in a cotton tent. Sleeping on a think mattress on plastic carpet. No bedsheets and no pillow. No soap in the shower either.
Almost 18 kilometers today!
Sunday 11th December in Mauritania
Hiked ca 5 km then hitchhiked to Atar from Tergit. ATM cash & hanging out at Auberge. Repacked my bag for Zouerat journey tomorrow. Walked through the market at siesta time. Hanging out at a cafe and checking internet with Ahmed (sharing internet via his mobile). Chatting with Belgian tourist Kurt and hanging out at Bab-Sahara campsite. Dinner, street food, I ate chicken and Pommes frites. Chatting with the group and then back to the house for sleeping. Quick shower and going to sleep, very hot temperature. Managed to get some sleep but woke up many times.

Monday 12th December
I woke up early and got ready for bus to Zouerat. Waited at the bus location ca 1 hour and bus started 7.45. I got to sit at the back seat of the Toyota minibus with 2 young men. This bus was filled with women and 4 other men; their husbands I am assuming. 16 people in Toyota hiace & driver. Total amount to people would be 18.
Arrival in Zouerat at 13 pm. Took a taxi to Lemina's house, who is a cousin of Ahmed. Ate lunch and resting until the train tonight. Chatting with Lemina, who is learning English on Duolingo and playing with her children. Very friendly, hospitality and generous. We ate dinner together with her husband and children, the then dropped me off to train starting point in Zouerat.
The husband knew the conductor, so I got to see and greet him. Then we had to hurry to the Wagons, found one and climbed into it with my backpack. Train ride at midnight: at the station before 23 pm. Arrival Nouadhibou at 18 pm.
Tuesday 13th December
I spend the whole day in/on the Iron ORE train. This is the main reason I wanted to visit Mauritania to travel on top of open wagons carrying ore from Zouerat to Nouadhibou. I started midnight and arrived at 18 pm today. Tired, sweaty, black ore dust and amazing experience, one of a lifetime! Noisy, windy and feeling the train like a kilometer long snake going ca 25 km/h sometimes even slower through the arid desert landscape.
The wagons are filled with iron ore from the mines and transported slowly through the desert. Sitting in the passenger wagon or on the Iron ore is the main free way of transportation for local people from Zouerat, Choum to Nouadhibou. Trains on the railway are up to 3 kilometres in length, making them among the longest and heaviest in the world. They consist of 3 or 4 diesel-electric EMD locomotives, 200 to 210 wagons each carrying up to 84 tons of iron ore, and 2-3 service wagon. I have filmed and will compile a film later when I am at home (see above).
https://en.m.wikipedia.org/wiki/Mauritania_Railway?fbclid=IwAR1PNLacmMKmd_i_Ll7hiLc3ggwZZDLRwalWe2MlLT6LgWk0mPVYxGPagD4
Wednesday 14th December
Woke up early as usual, well rested. Decided to take a bus at 11 am to Nouakchott. It was a very long bus journey, at least I got to seat in the front seat and the young men were chatting the whole journey.
Same questions as always, am I married? My occupation? However today a lot to these young men also asked me what the VISA costs to Sweden. They want to leave Mauritania and pursue jobs elsewhere. Arrival at 20 pm.
Got help from a young man to find a hotel. Hotel room with a living room, kitchen and 2 bathrooms. Somehow renting a room with a shower was not possible. Discussed with the young man who helped me and negotiated the price for the room and stayed there. Too late to start looking for another hotel at 21 pm.
Walked around the Main Street for a short while. Everyone who can afford it; has a car. Everyone else walks.
Managed to find a company leaving for Rosso and booked a seat for early morning with the help of hotel manager. These women stayed in a room and had a small shop where they sold lots of things, condiments and food. Towel and soap not included when renting a hotel room.
Photos of the strangest and largest room, with lots of broken stuff I have ever stayed in!#nouakchott

Thursday 15th December - the long journey from Nouakchott, Mauretania to Dakar, Senegal
Slept poorly in that strange room. Woke up at 5 am with Azan (prayer calling). Departure around 6.30 am to Rosso border.
Arrival at Rosso ca 9 am. A teenager grabbed my bag as soon as the mini-van opened its door. Took my bag to his horse carriage and pointed to the « frontiers » the border. So I hoped on and so did an elderly man.
At the Mauritanian border, another man grabbed my bag and yet another man asked for my passport, waived with his badge and told me to follow him to the border police for stamp. I did and after a while got my exit stamp in the passport. Then I boarded the wooden boat and waited for it to be filled with people.
In total 24 persons and luckily the River is not very wide so the passage went quickly although it was not the safest boat ride I have ever taken.
Funnily they did hand out very old worn out life vests.
These guys of course offered free service but wanted all my leftover Mauritanian currency, which I gave them after exchanging most of it to Senegalese currency.
After the boat, an assistance police officer asked for the passport and then gave it to another police officer. He then took me to their border office and got my second Senegal entry stamped but first finger prints and eye scanned.
Then a guy with motorcycle offered to take me to the bus office, yes I paid him too. This place has only bush taxis directly to Dakar. No idea if any mini-vans did the same route or not. Debating and finding a bush taxi, when it was leaving etc took a while. I also contemplated a big old bus but that did not seem to leave the bus station at all even though the bus driver claimed « tout suite »Bushtaxis, first time I took one and this journey from Rosso 11 am via St.Louis 13 pm to Dakar has been the worst so far.

Bushtaxis are not for me! Cramped in a taxi with 7 other persons and the driver. We had to change car in St.Louis, this journey took ca 2 hours. Then on the road, with a few short stops, sweating and totally cramped. My ass, back is hurting from the very uncomfortable seats and sitting position. The driver has checked the engine of the second car a few times too, refilled with oil? He also tightened the wheel at one time.

Arrived in Dakar ca 18 pm but the traffic is horrible at rush hour. Long time to the bus station. Then a yellow taxi to my friend house. The cities with cars, filled with pollution from vehicles. Very few highways and even in the city there are dirt roads.
Just from point A to B within the city of Dakar has taken me ca 2 hours tonight. This day has been the worst traffic wise! Started 6 am and landed in Dakar at my friends house at 20 pm. Literally 12 hours in the road with car, mini-van, horse carriage, boat, motorcycle, bush taxi and regular taxi.
What have I managed to eat today? A banana this morning. A piece of water melon for lunch. Some water and a coca-cola. Dinner yes a coupe of sandwiches now. Exhaustion 100% What have I seen during today on the road? Highway with poor roads, lots of traffic. Villages built on the highway and blocking the roads with animals, motorcycles, and local vehicles. Garbage everywhere and the smell that follows. A few roadkills and for the first time also a vulture next to a fresh roadkill. Very few police control and checks. Landscape changing from arid desert to savannah and more urban greenery. Wild camels in Mauritania and a few loose horses. Shepherds with cattle and free roaming goat's everywhere in both countries.
#mauritania #senegal #bordercrossing #longdayontheroad
Summarizing Mauritania
I have just spend 1 week in Mauritania for the first time. Most people don't even know where Mauritania is geographically; it is south of Morocco and Western Sahara. To the East it borders Mali and Algeria. The southern border is Senegal along the Senegal river. Mauritania is mainly desert with subtropical climate zone. Arid, little bushes and a few trees. Except in the oasis which are green with palm trees and date palms.

The animals I saw were mostly wild roaming camels. Goats belonged to shepherd and were kept both in the countryside and villages. I have literally seen goats everywhere I went. Definitely more goats than camels.I felt very safe in Mauritania, never threatened or mistreated.
I was redeemed a tourist and respected, since they know that tourists cannot and should not be treated badly in any manners. The Mauritanian are very religious and even the buses I travelled with stopped for prayers.The men wear their traditional clothes Daraa and their heads, faces mostly covered to protect against the heat and dust. The same goes for the women, their trap clothes are called Melahfa and they always cover their heads.I saw men everywhere publicly.

Women were not seen in the same quantity in public spaces but for instance the bus I took from Atar to Zouérat was filled with women. But other buses only 1-2 women. However it was easier to speak with men, since it was mostly men working in the public spaces I visited or as passengers on buses. The only local woman I spoke with was Ahmed's cousin in Zouérat, a mother of 3 children, taking care of her children full time. She was very unusual as she is both curious and teaching herself English in order to communicate and learn more about the world. I asked her why she was still covered up at home, as she was wearing the same clothes and covering her head. She just did this out of habit and did not change or take off some of her clothing, not differentiating public vs home appearances - as I know is customary for other Muslim countries.

Economical life in Mauritania is expensive, in comparison to its neighboring countries. Everything is imported except water and meat. Food is expensive and in their tiny stores they sell and eat mostly junk food.I did not eat nor see many people eating vegetables either; besides onions and peppers. They like drinking their sweetened tea, and have this elaborate tea ceremony with three servings of tea, pouring and making it foamy. Senegalese workers were around doing low-paid jobs, running food places and working as cleaners etc. Mauritania is probably a very difficult country to understand, it has its Arabic, Berber influence, white Arabs/moors, and then the black tribes from different regions.I understood some from Ahmed and that there is a hierarchy in power. My guess is that women have the least power and influence in this country. Ahmed also told me about bad traditions still in practice such as genital mutilations, but also that young girls are fattened up with animal drugs to be more attractive for marriage. These young girls are married off very young age as teenagers! The military has been running the country for decades but also combined with religious influences. However the controlling exercised by military and police is relatively peaceful and how they seem to provide a sense of security too. Or maybe the population has just accepted this authority and do not know anything else?! Controls on the roads, highways, checking IDs and passports particularly of foreigners. I have no idea about the crime rate in the country but it must be incredibly low. What I know from the young men I came in contact with is that they are curious if they outer world, not happy with the situation in Mauritania and given the opportunity would migrate and work in other countries!Few jobs and opportunities to grow, develop and pursue one's dream. I also had the feeling that literacy and education not very prioritized either. Children from poorer families start working in a young age to provide and help economically.
Very few tourist visit Mauritania and for me I did it for 3 reasons; to visit a new country, to do the iron ore train journey and also to get some insights about life in this country and see it's nature.

Overall I am glad to have carried this journey but it was very exhausting particularly due to language barriers, Arabic and some people speak basic French. Finding taxis, the right address and transportation company, any basic information is relied on a person. Any information is share by phone or orally. Cash money providers are everywhere. However it was also a surprise to see the lack of smart phones, most people had old phones with nope very little smart functions. Just the basic calling. But people with some money had smart phones and Ahmed also mentioned that smart phones and CARs are status symbols here.
Cars, everywhere in all forms; worn out, and brand new SUVs, 4x4s. I only saw 2 car along the roads due to accidents. But several roadkills such as camels and goats.

The thing that annoyed me the most is the garbage and litter everywhere there is a human settlements. Even in the desert and oasis there is garbage left by people. People just throw things out of their windows and houses. Imagine living in a fancy house with miles of garbage around, so appalling and that is the sight I saw when the train drove into Nouadhibou! I am pretty sure the government has money to fix this but lacks the motivation and no one seems capable of raising both awareness and educating their population to change their habits. The government needs to provide an infrastructure and get ride of the garage, create recycling etc. None exists!
Very saddening and to see animals grazing on the garbage too! Has there been no initiative from the western world or organization to prioritize and help countries such as Mauritania (same goes for Senegal) with knowledge, skills to build up a waste management system?
Why yell about climate change when so many poor countries are polluting and increasing pollution daily, which affects their own lives and the health of their own population?! Combination of cars on the street running of fuel and the garbage around, has no one calculated the harm done on a planetary level? Not to mention the industrial damages? I don't even dare thinking about their mining industry and waste/pollution it creates.
OK, I am ranting now but truly the garbage situation is the most disturbing sight for me on this journey. #mauritania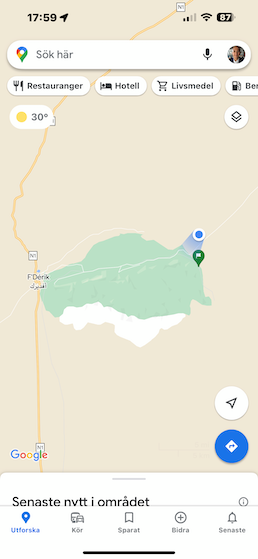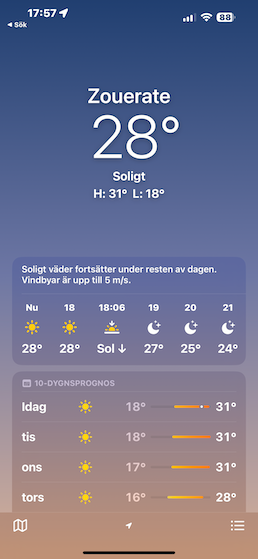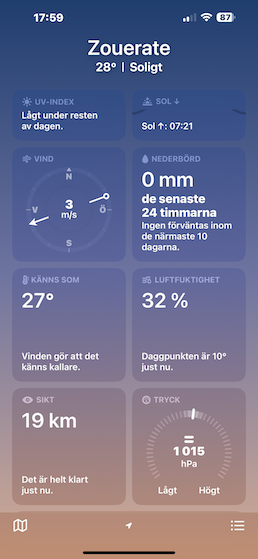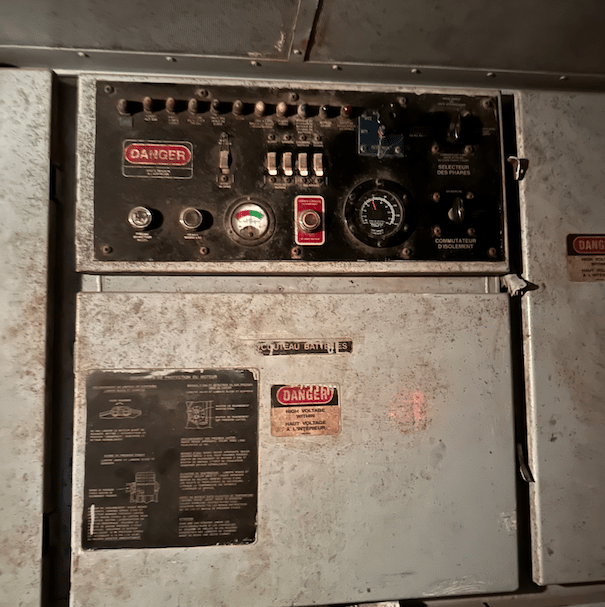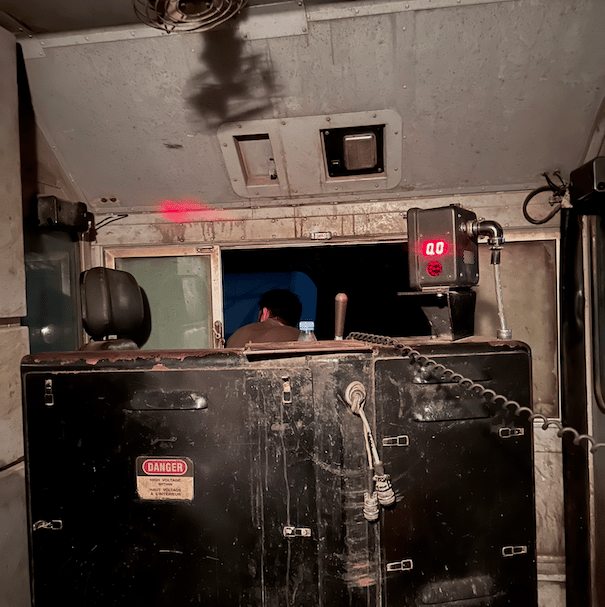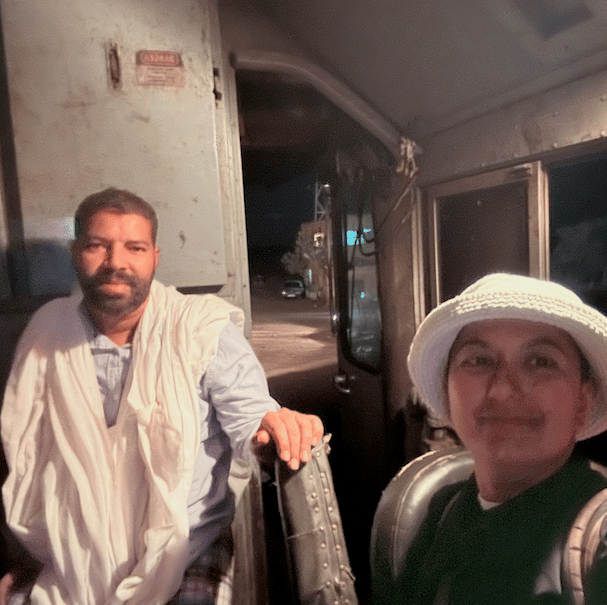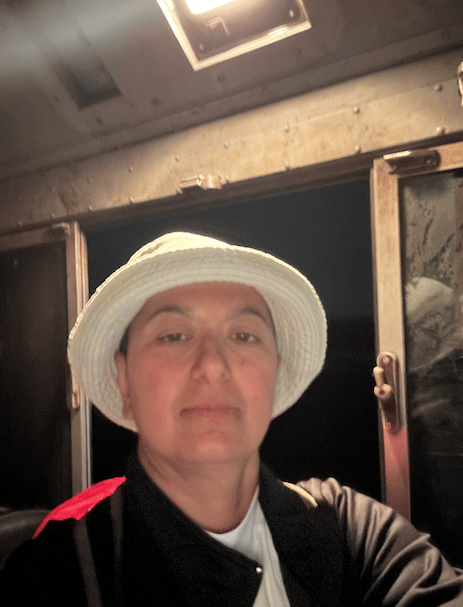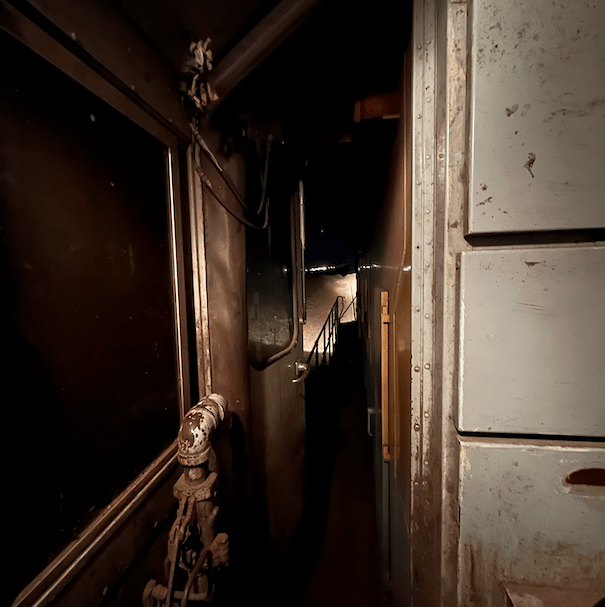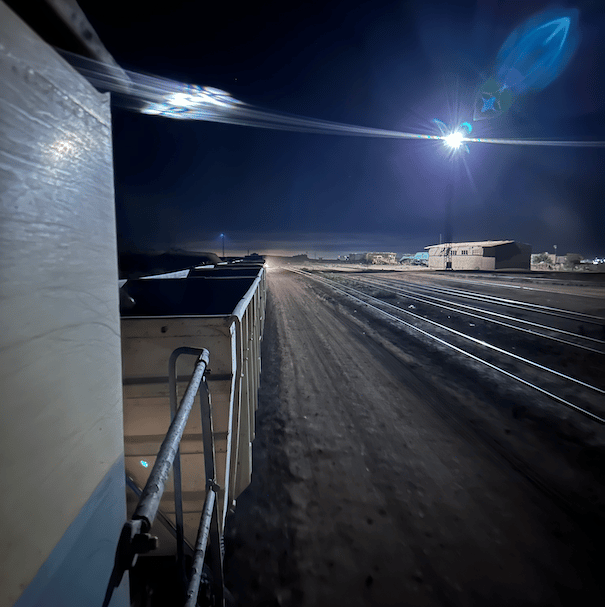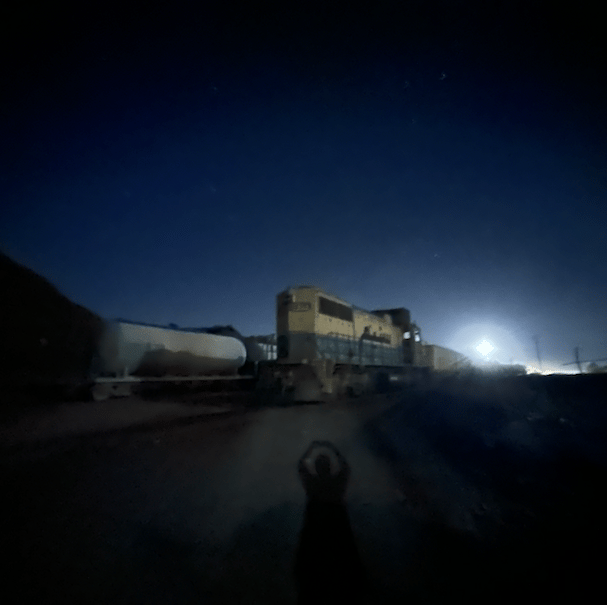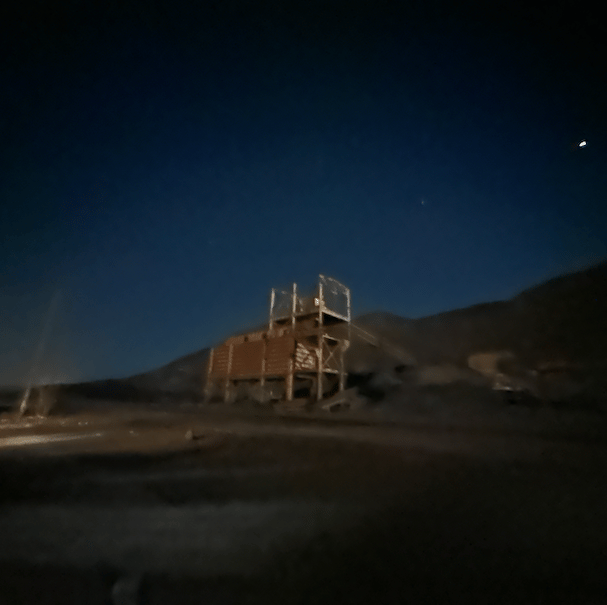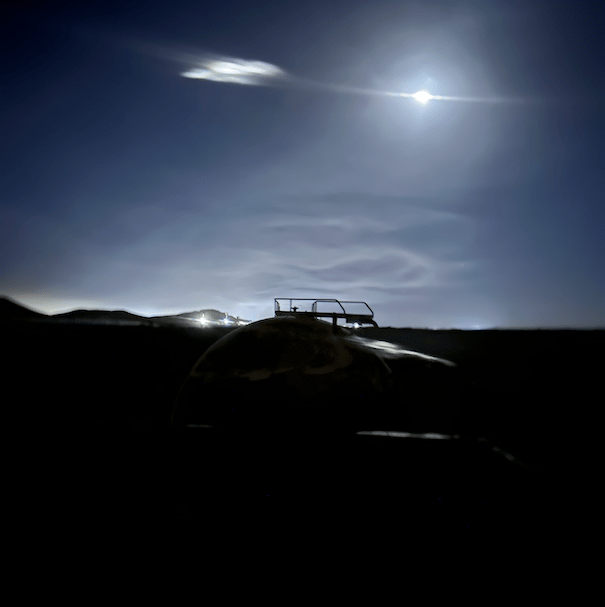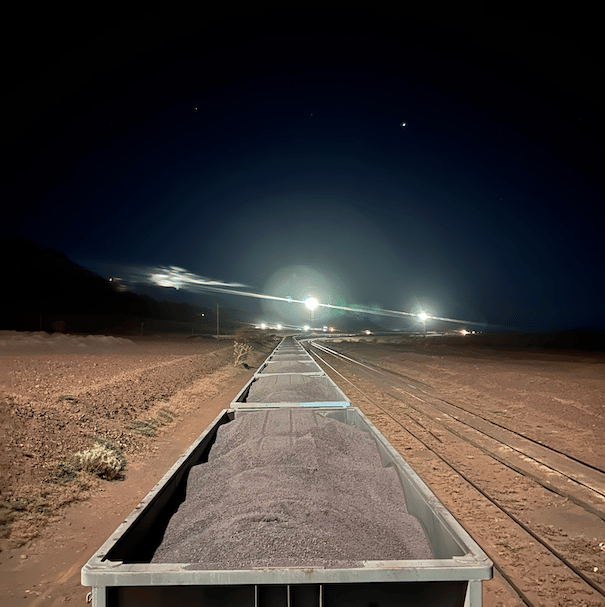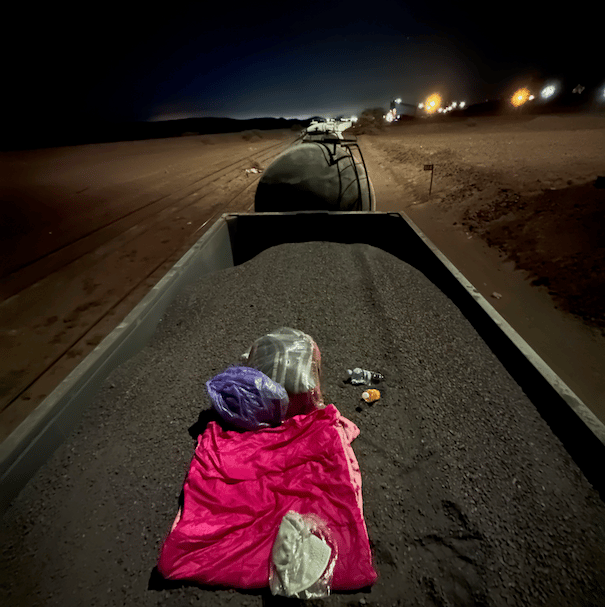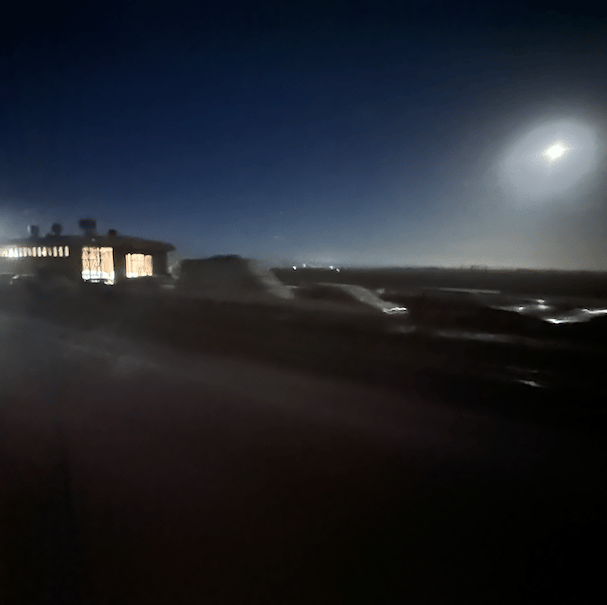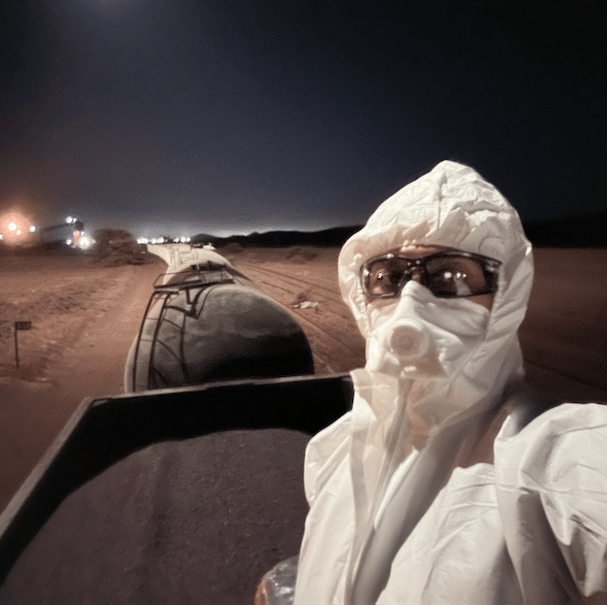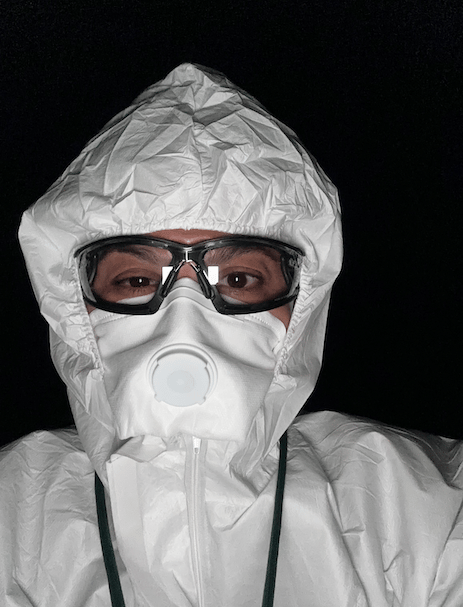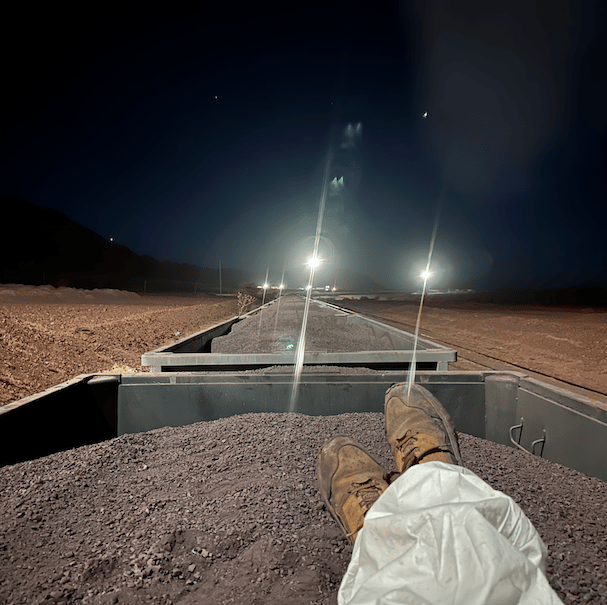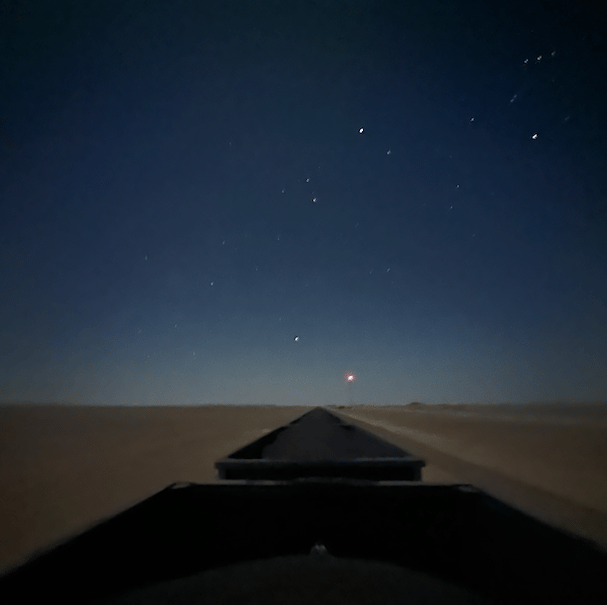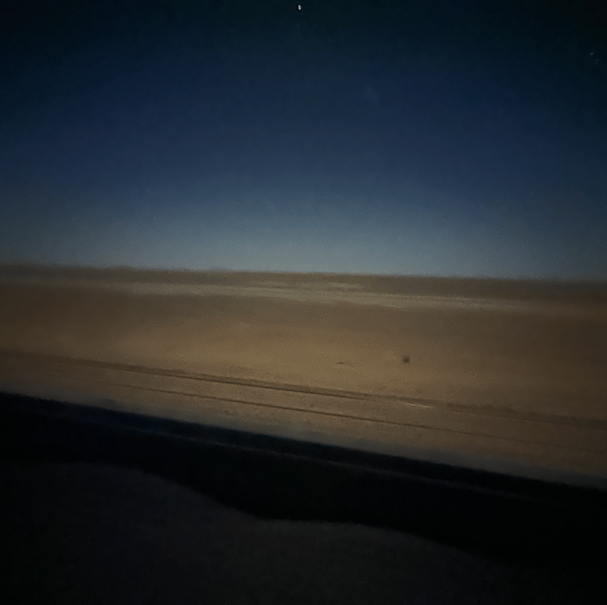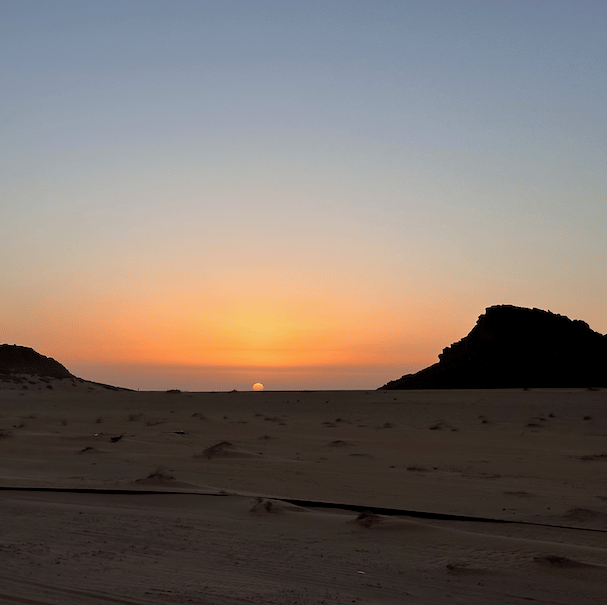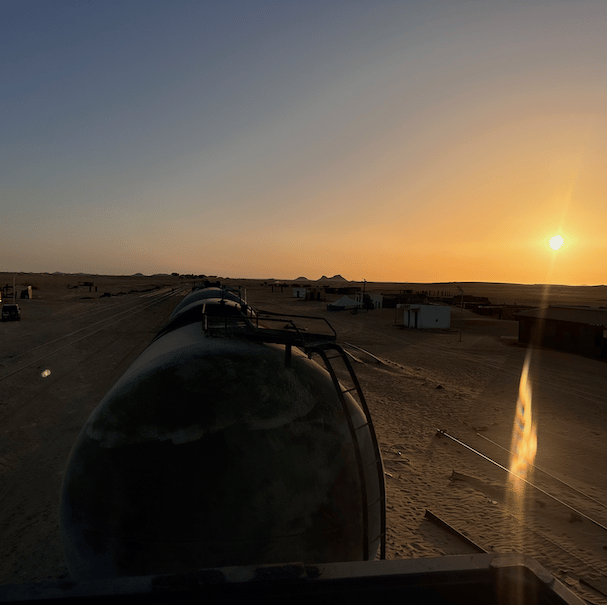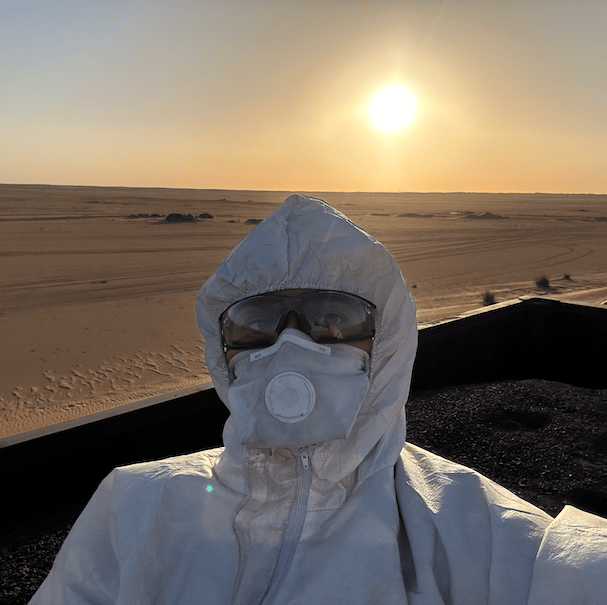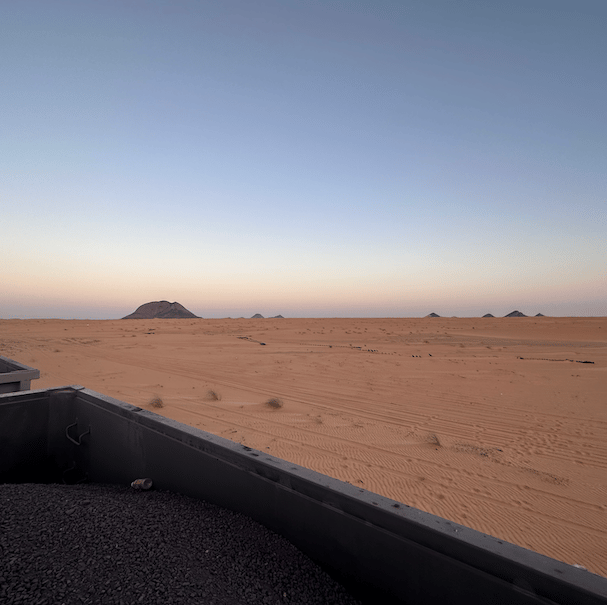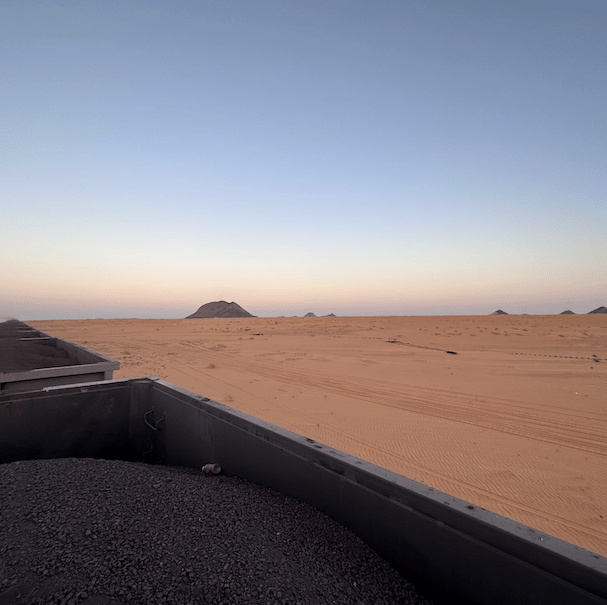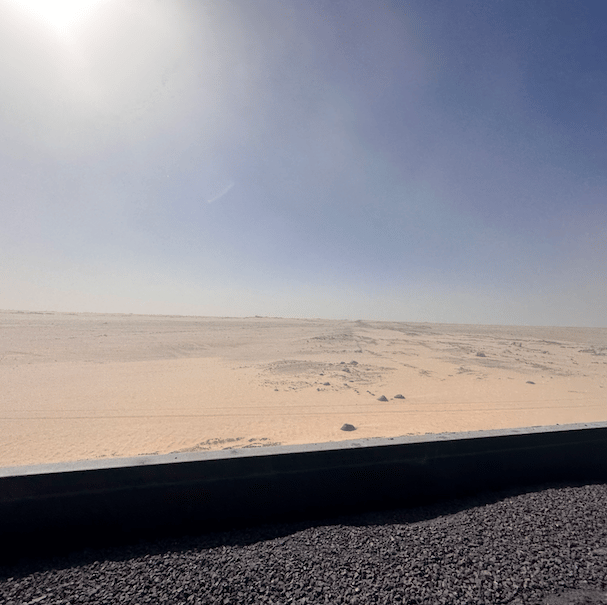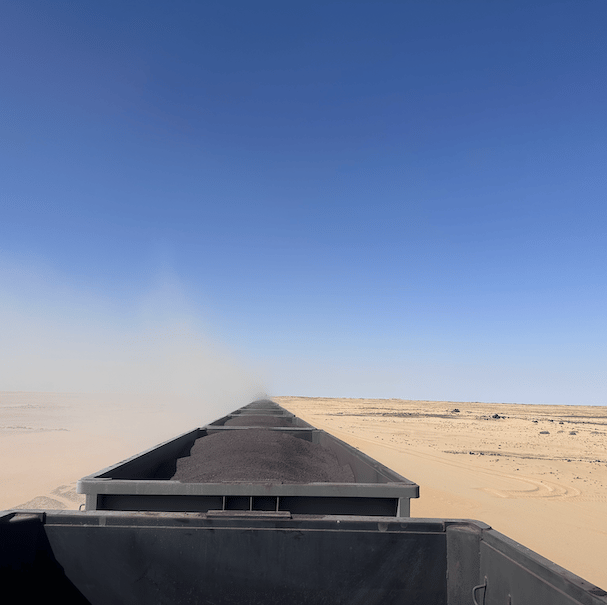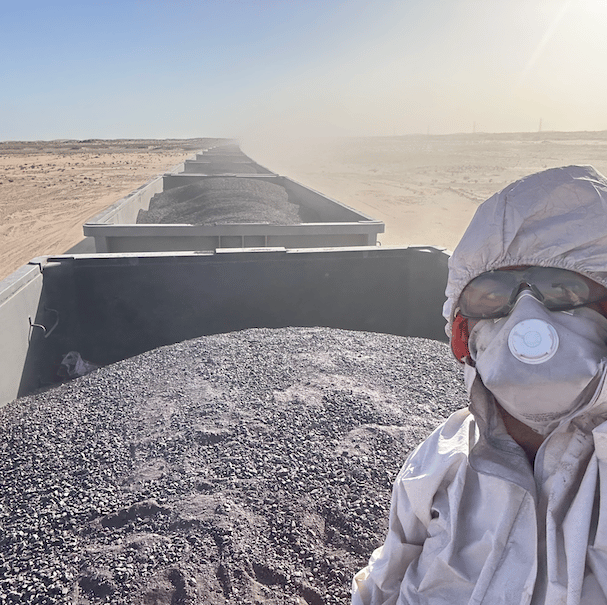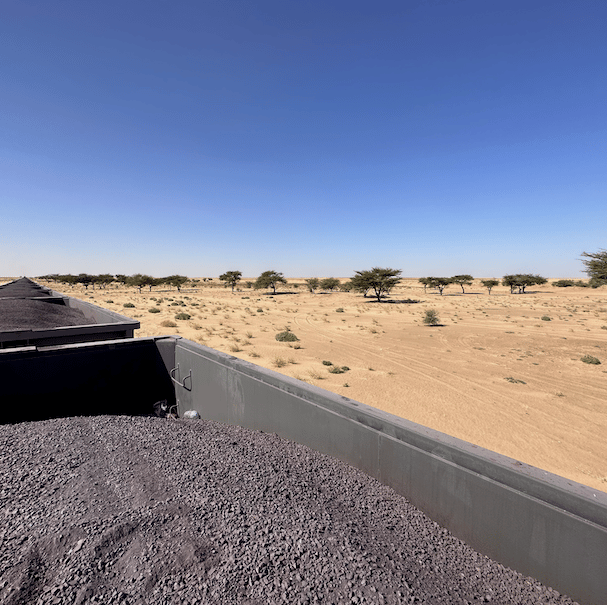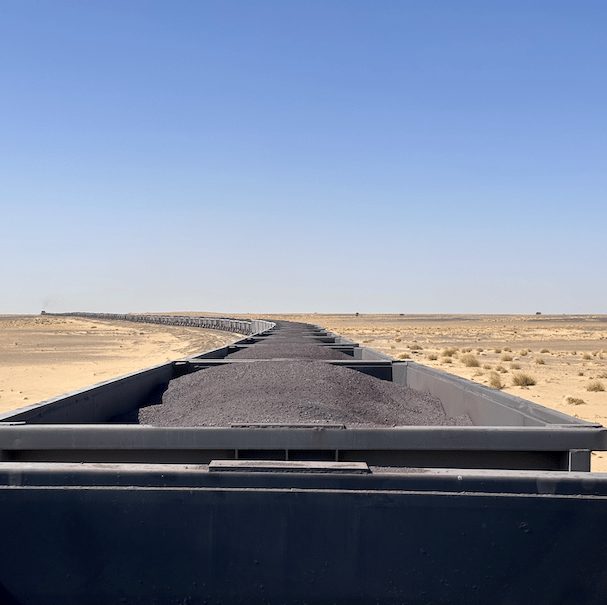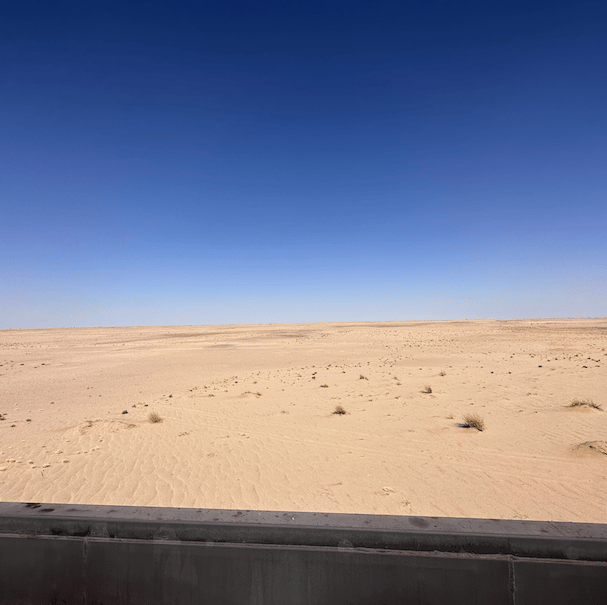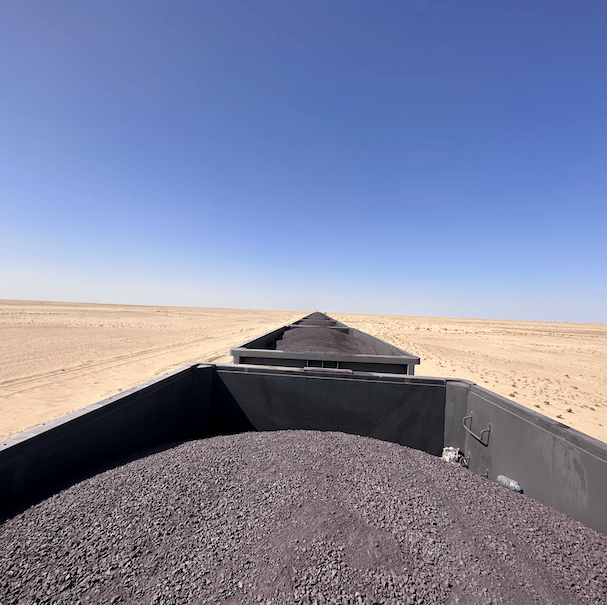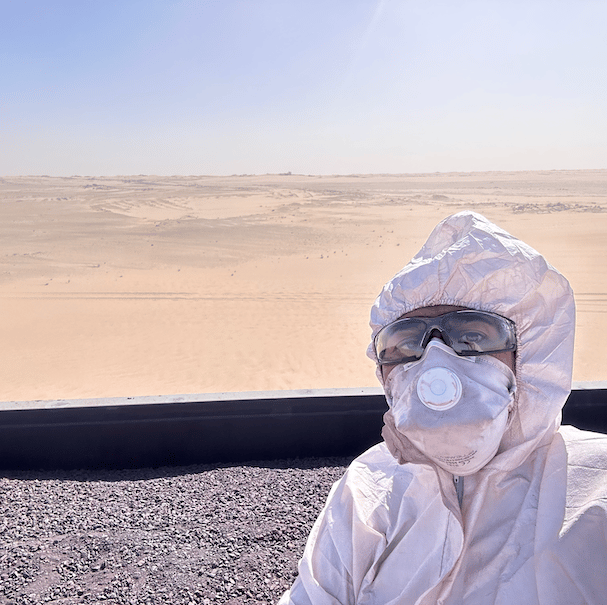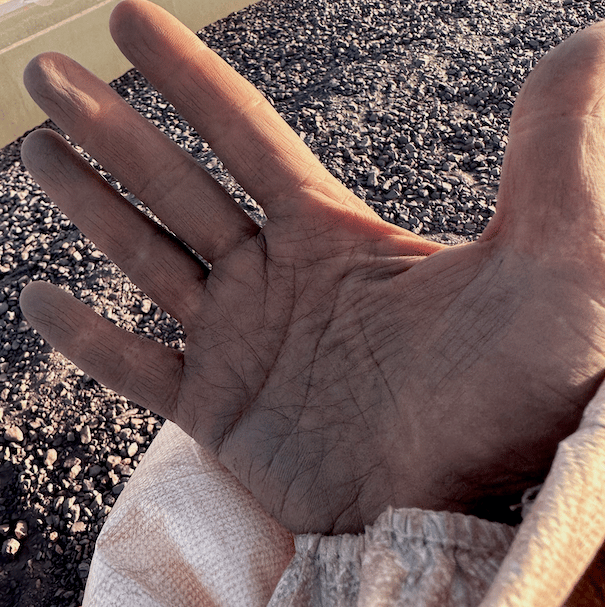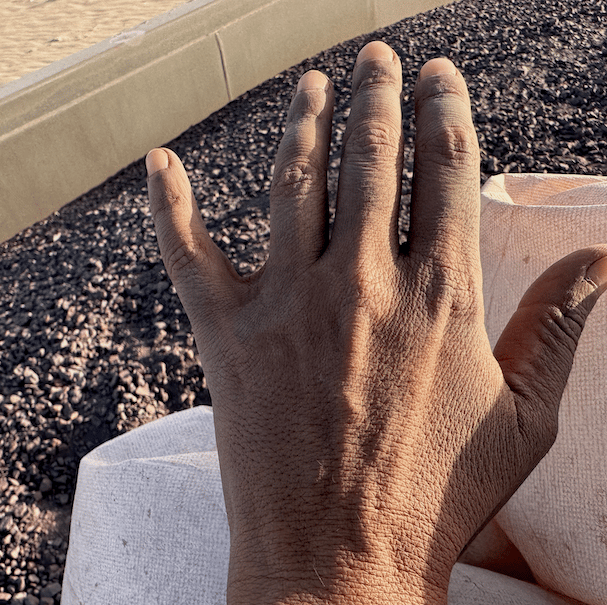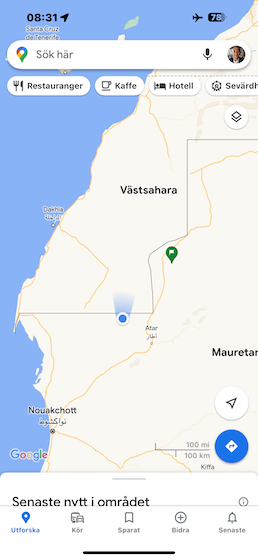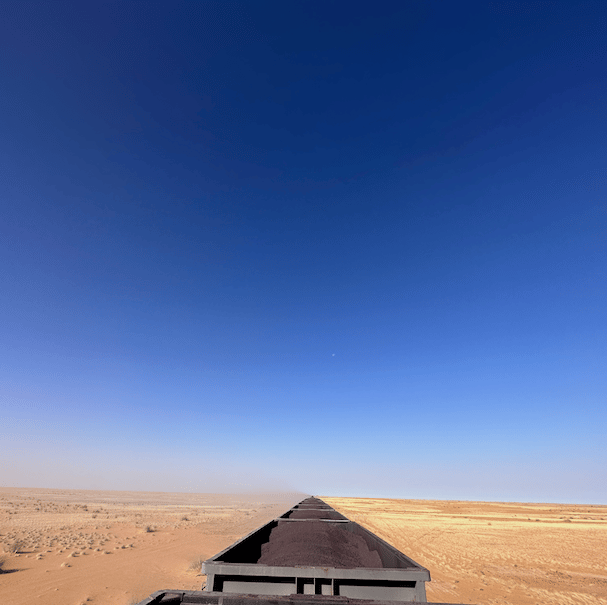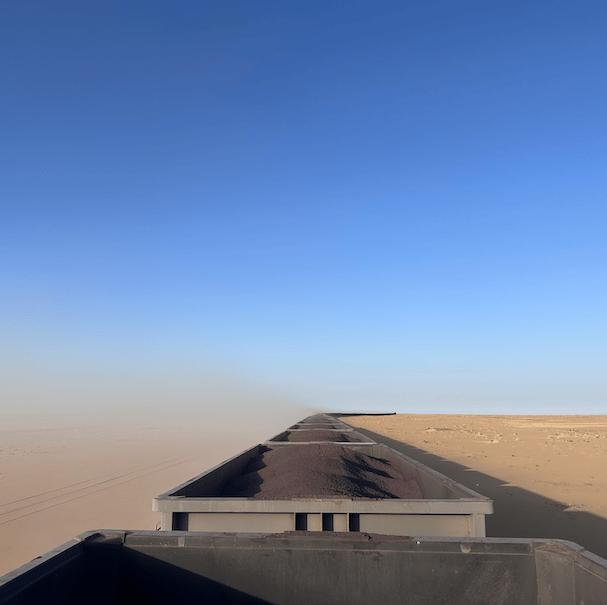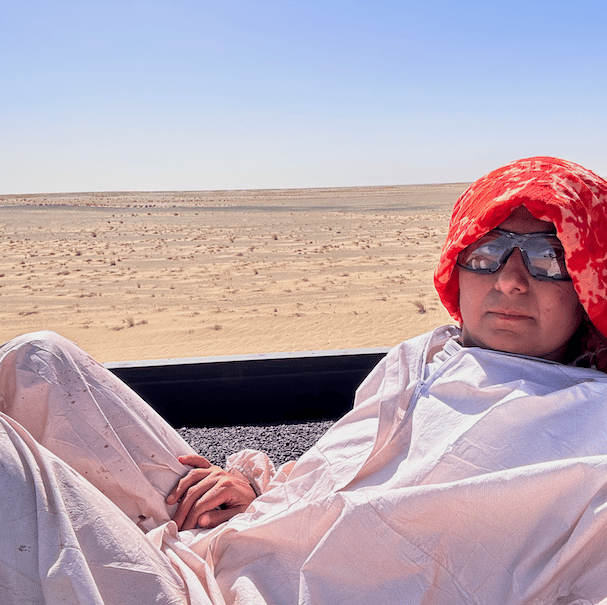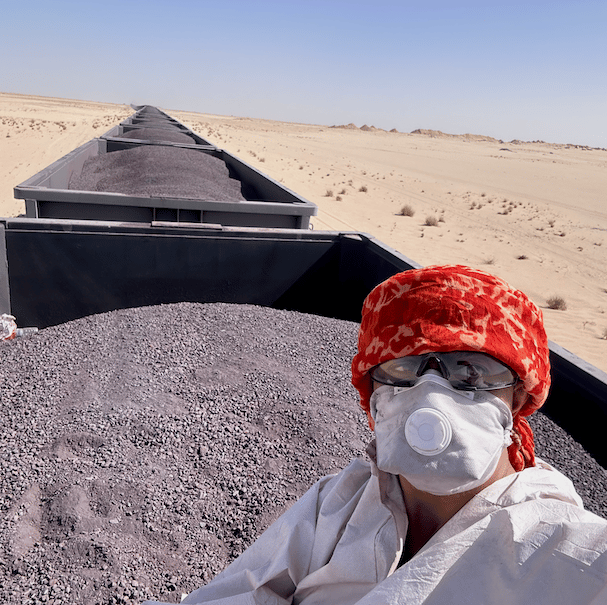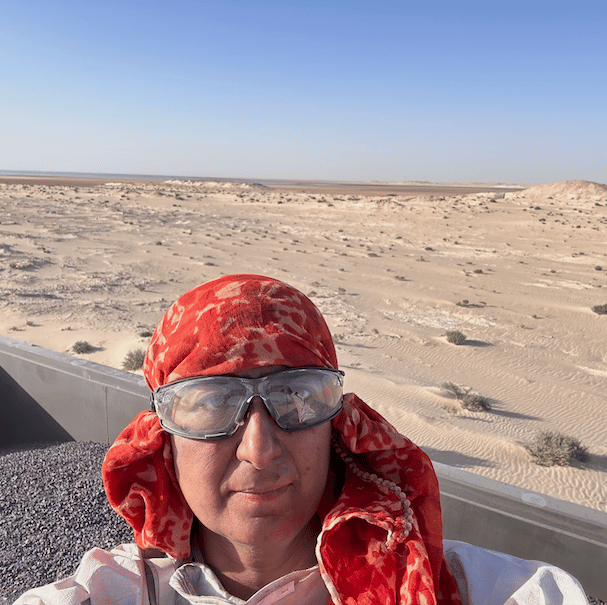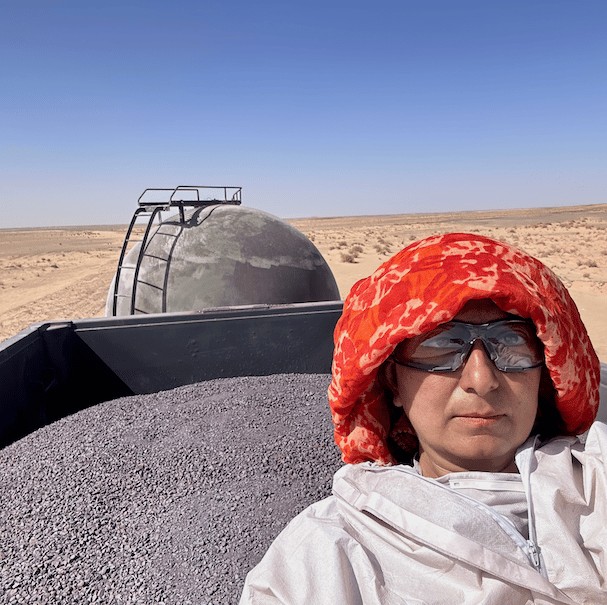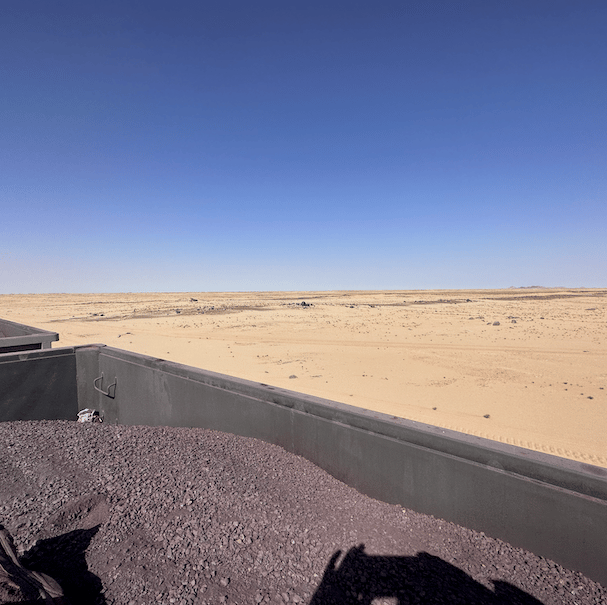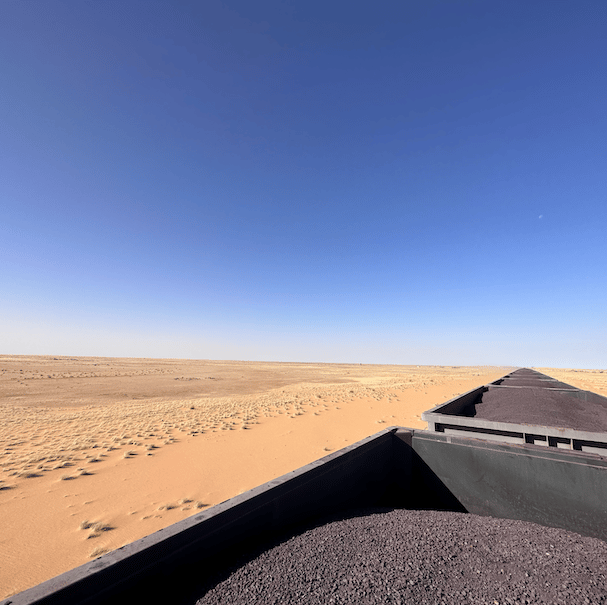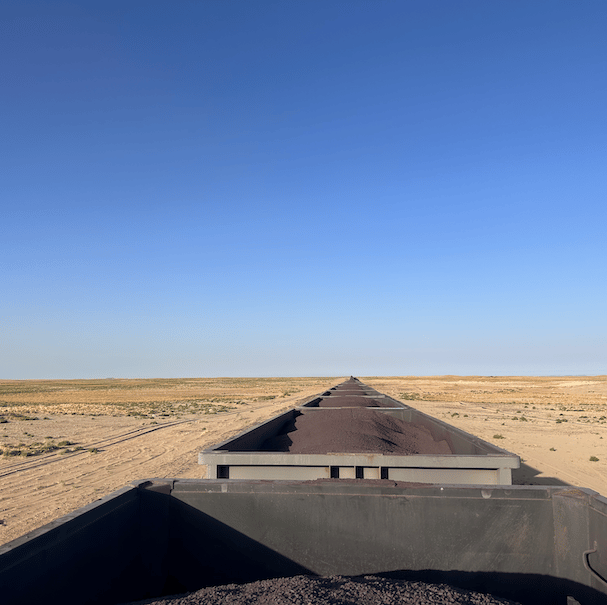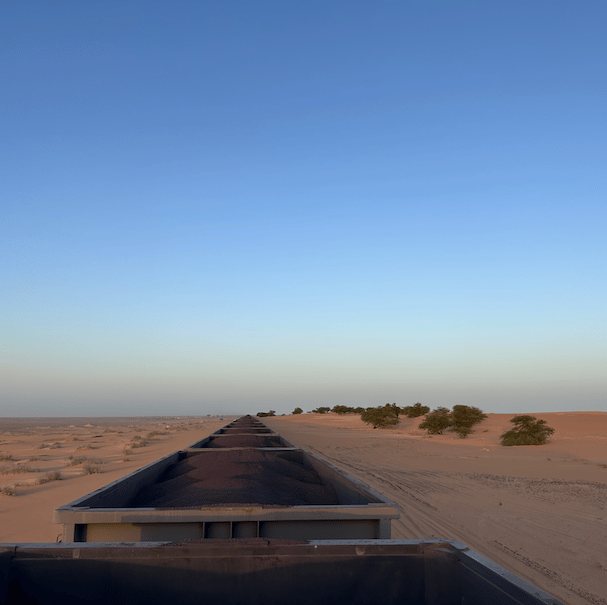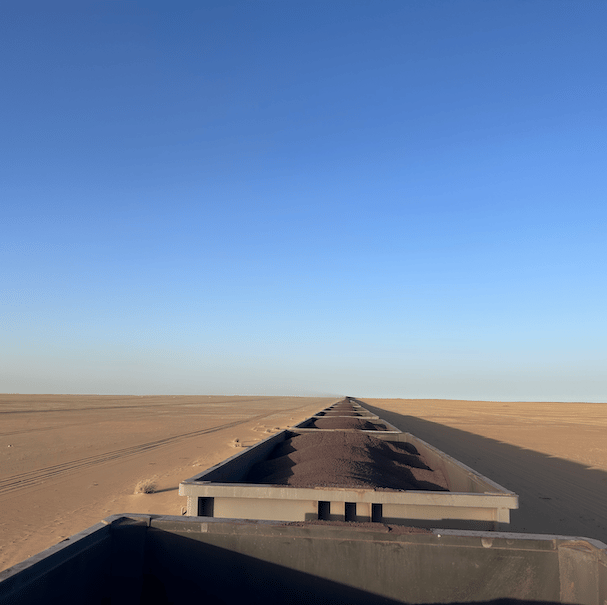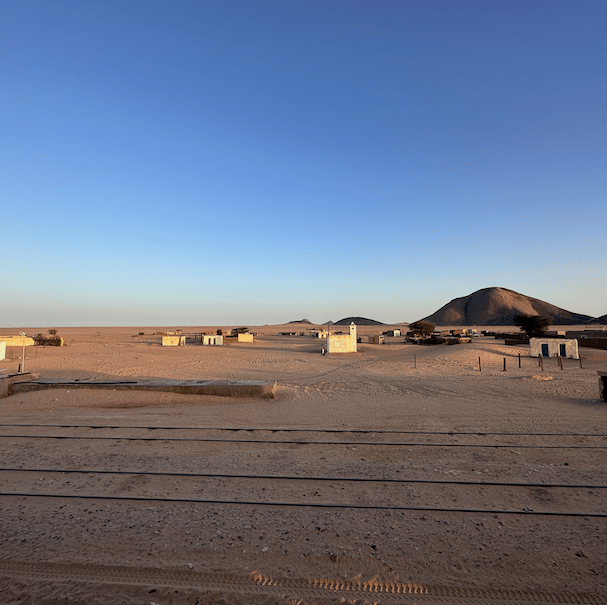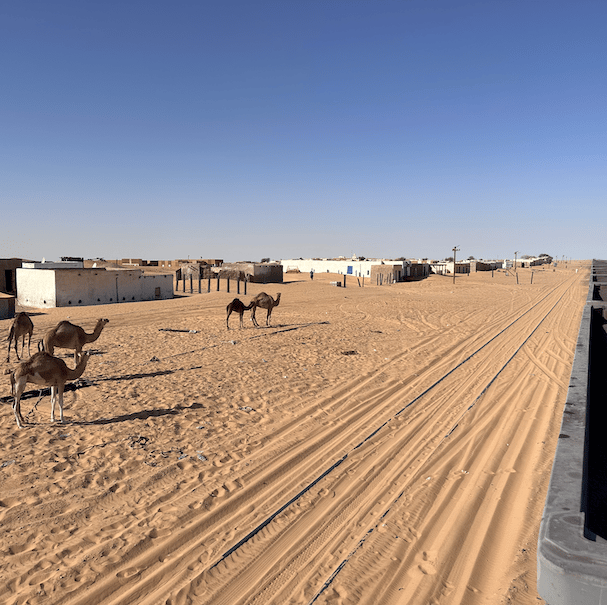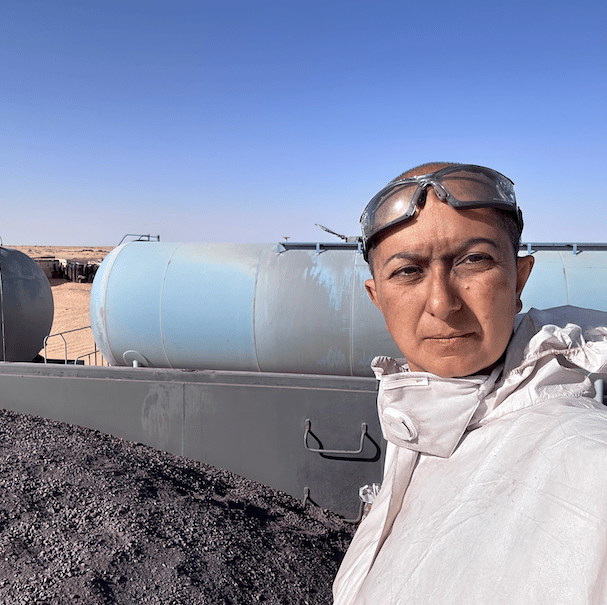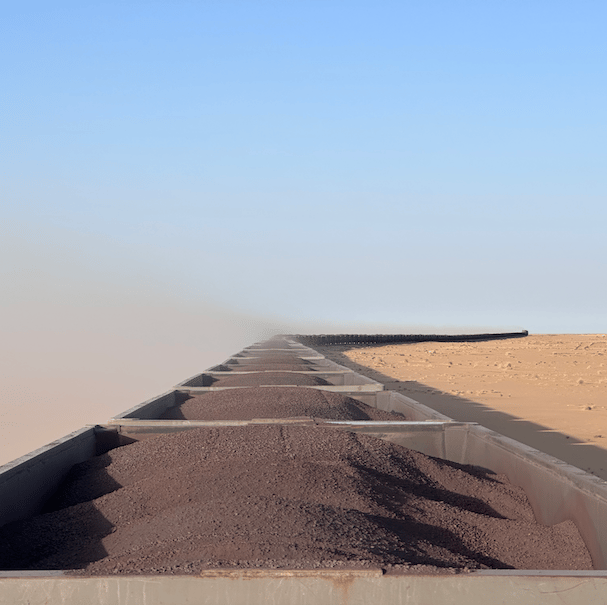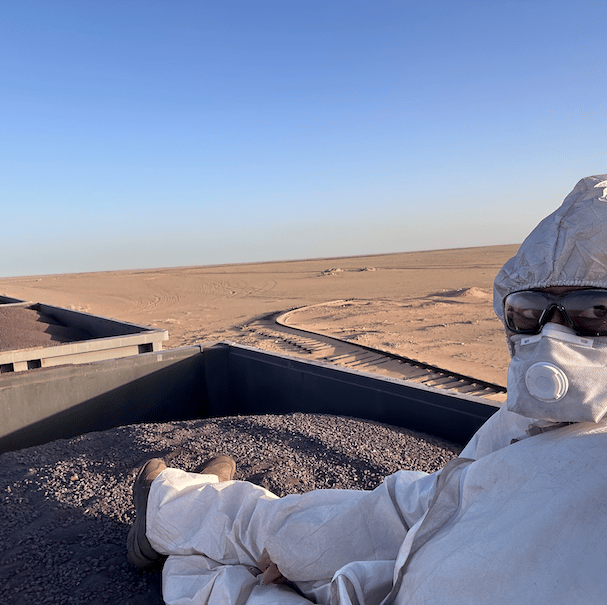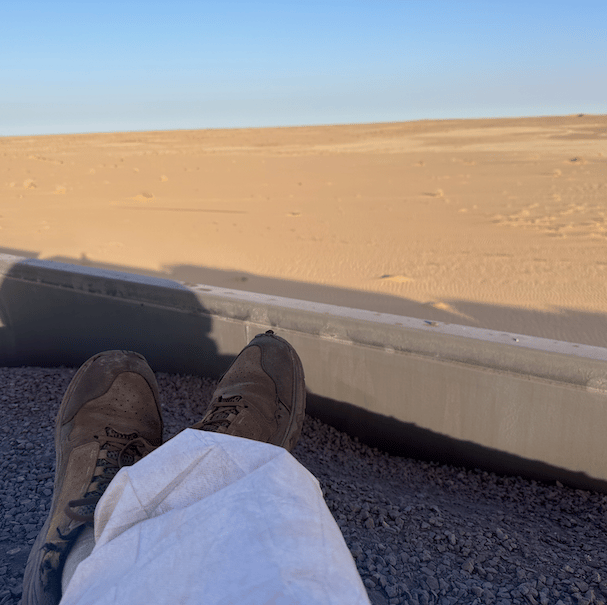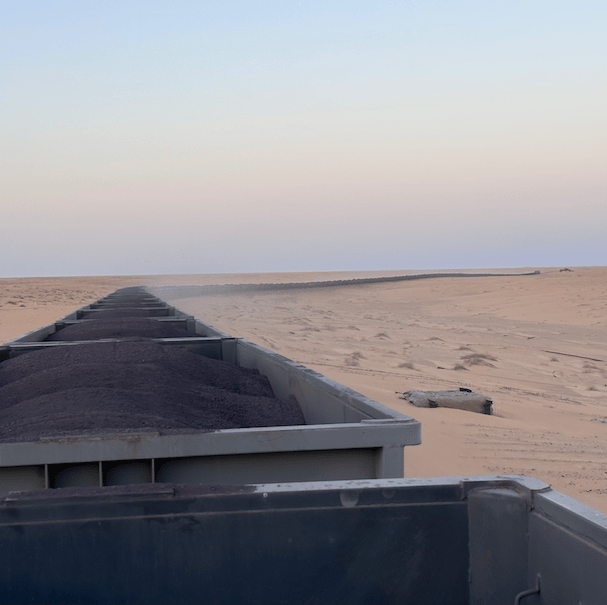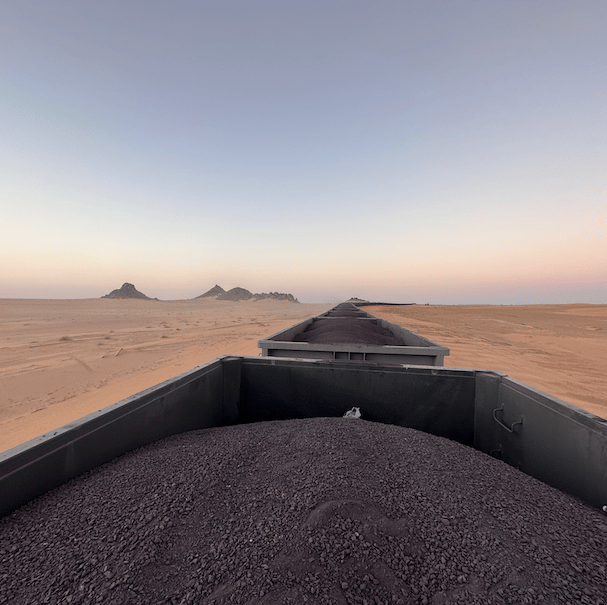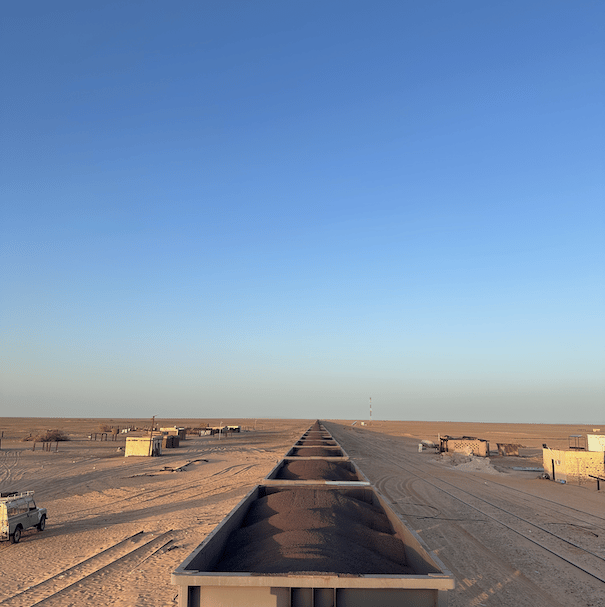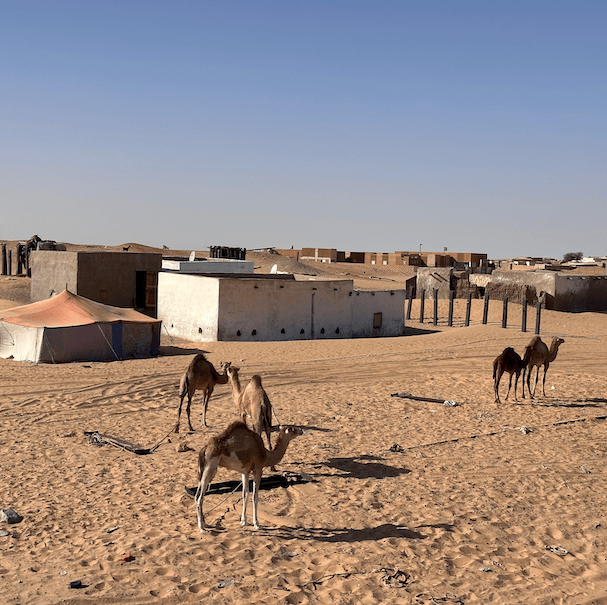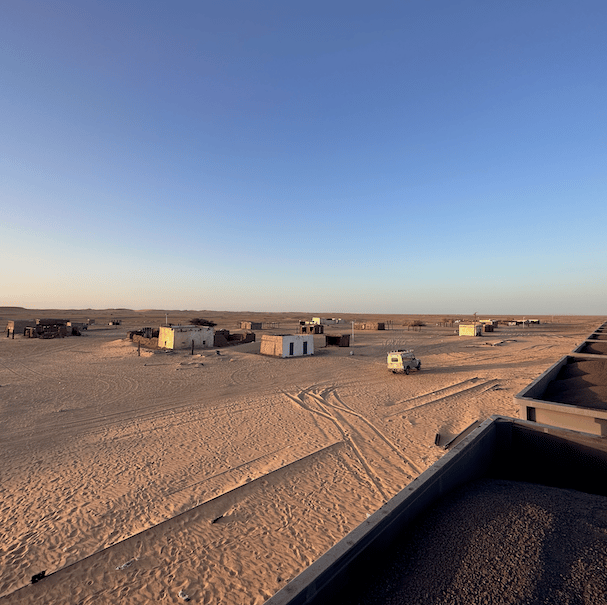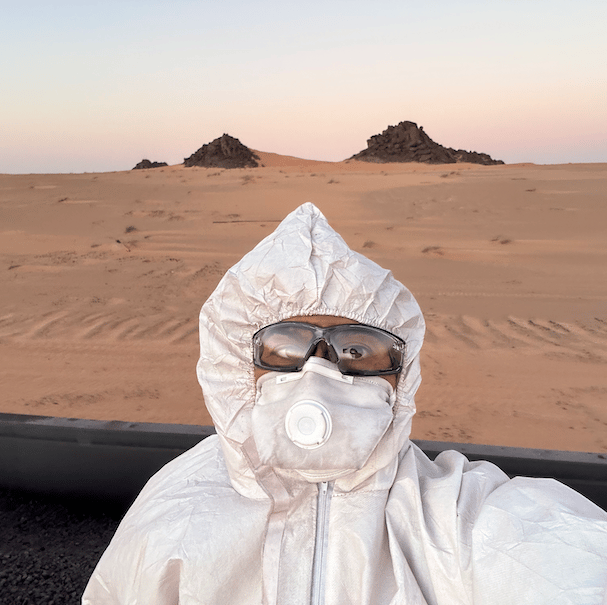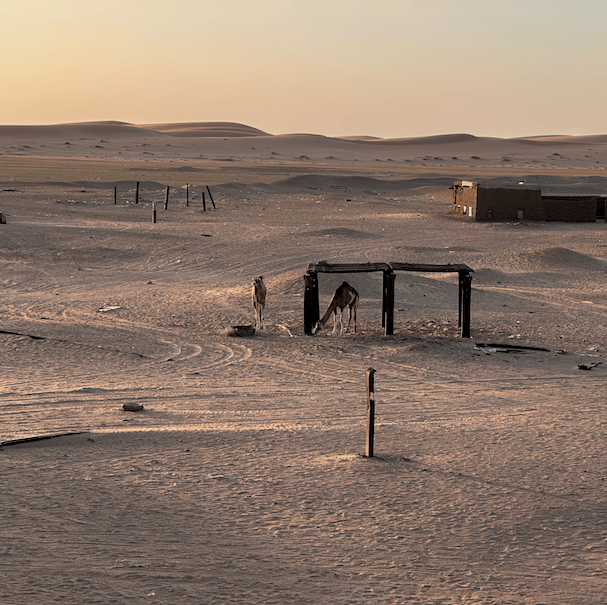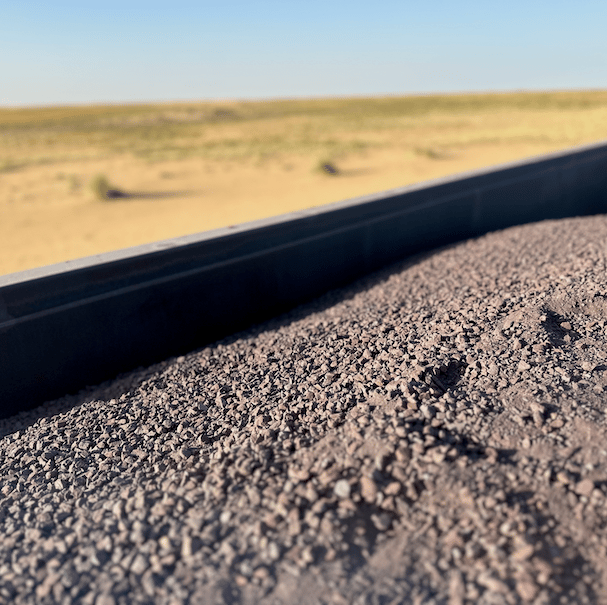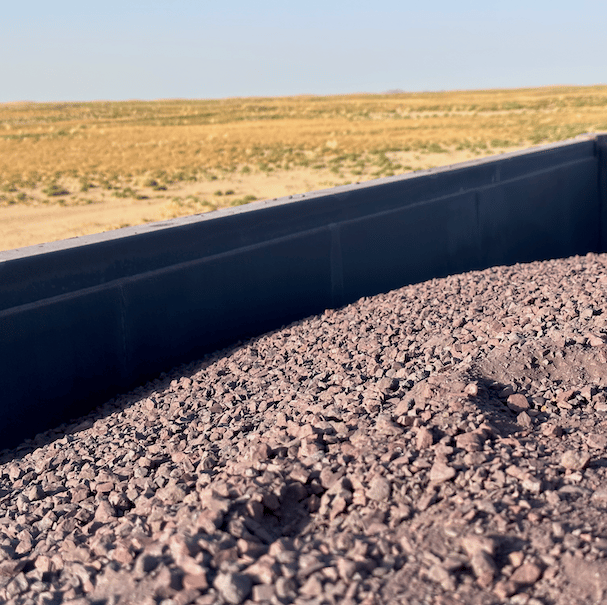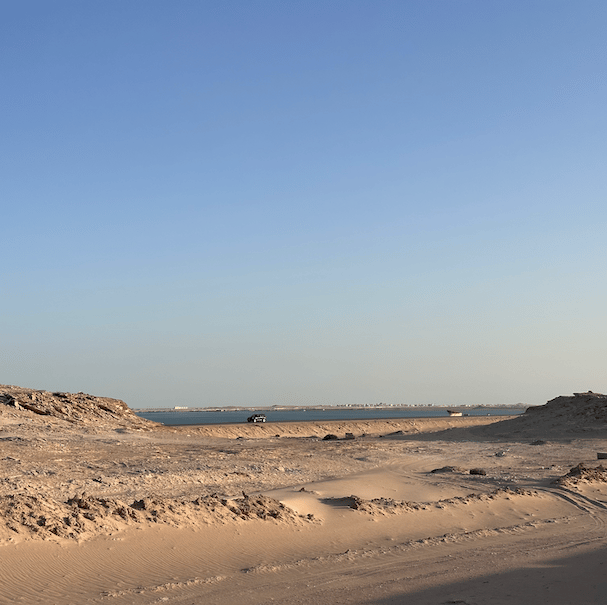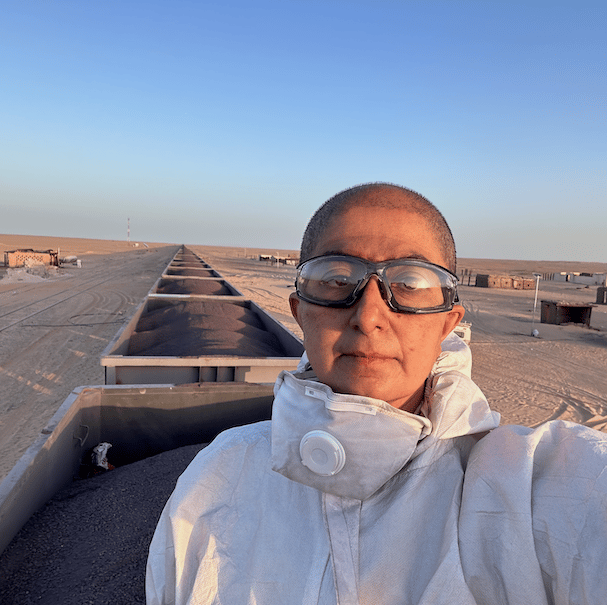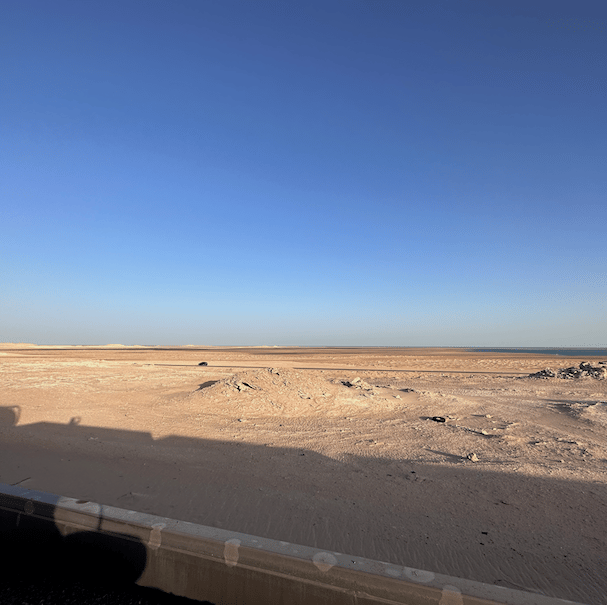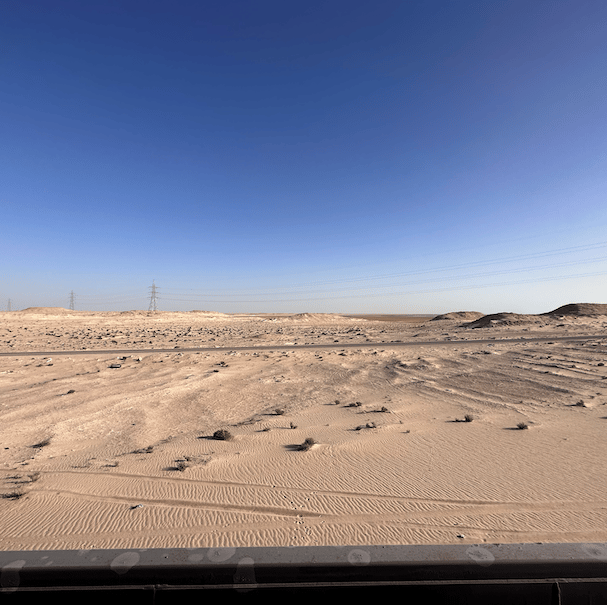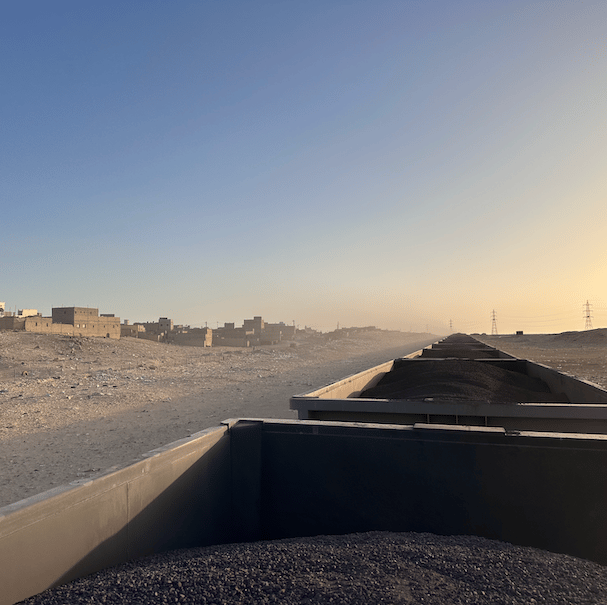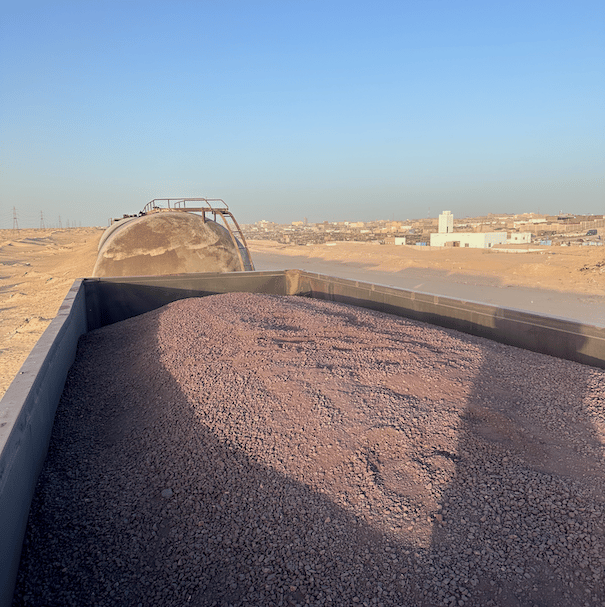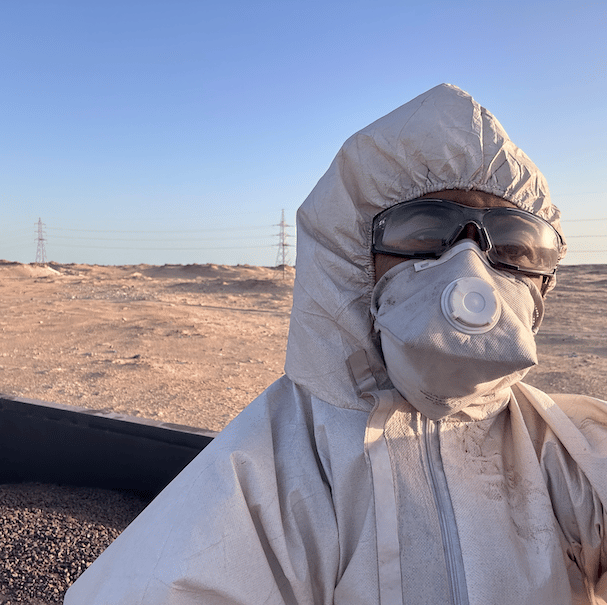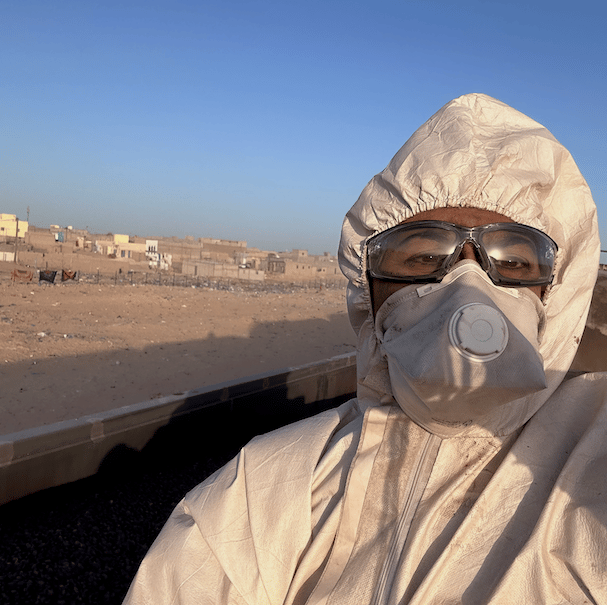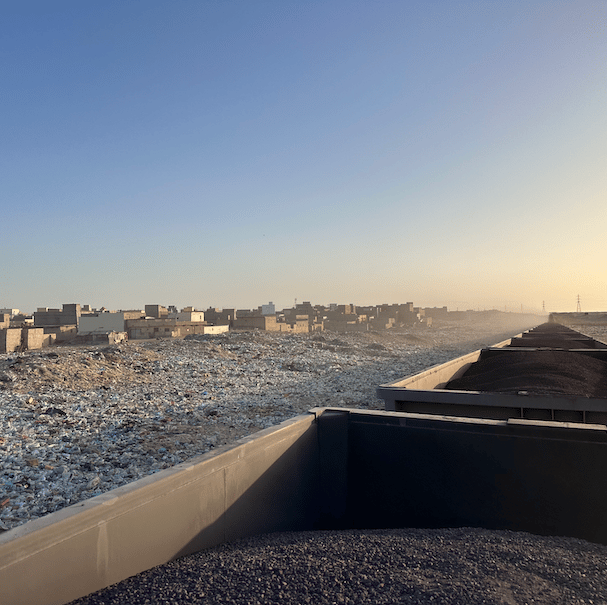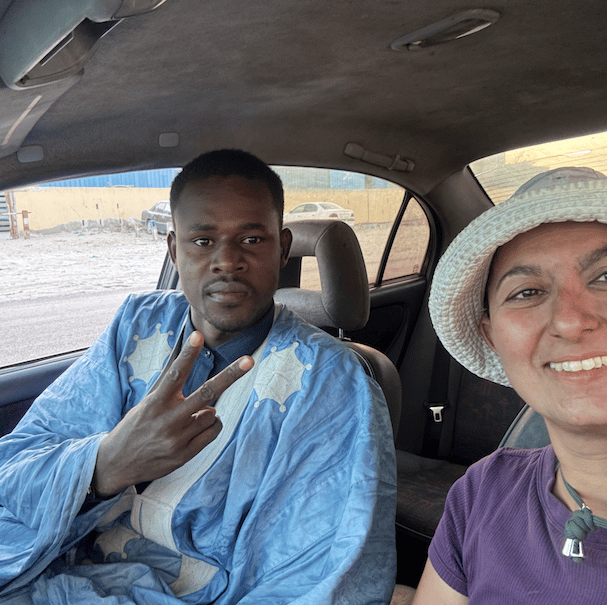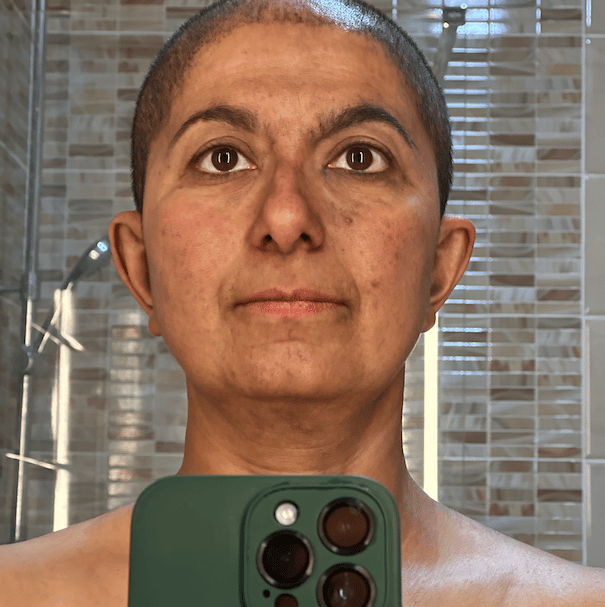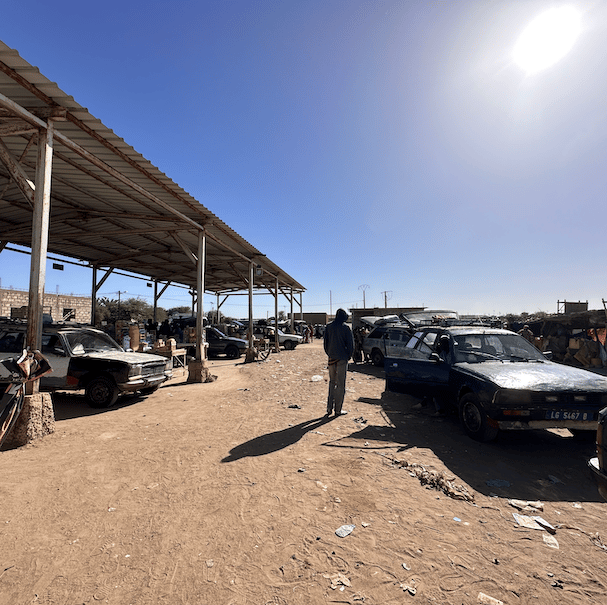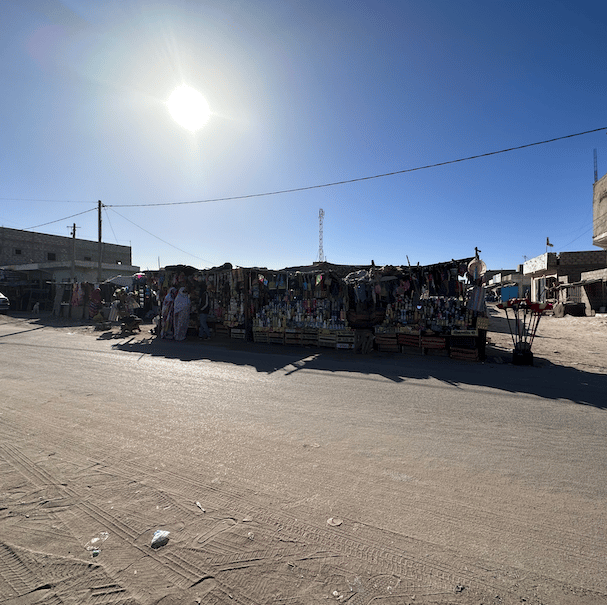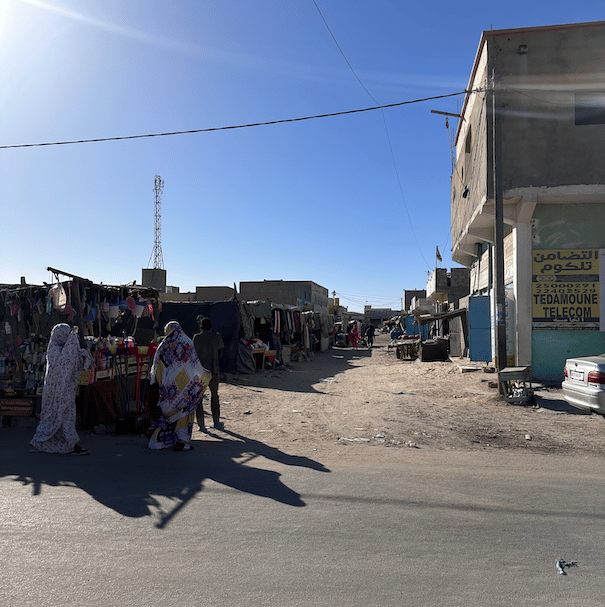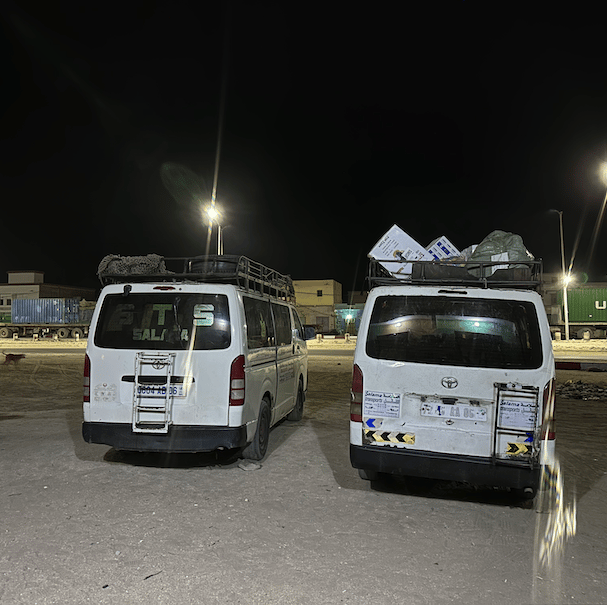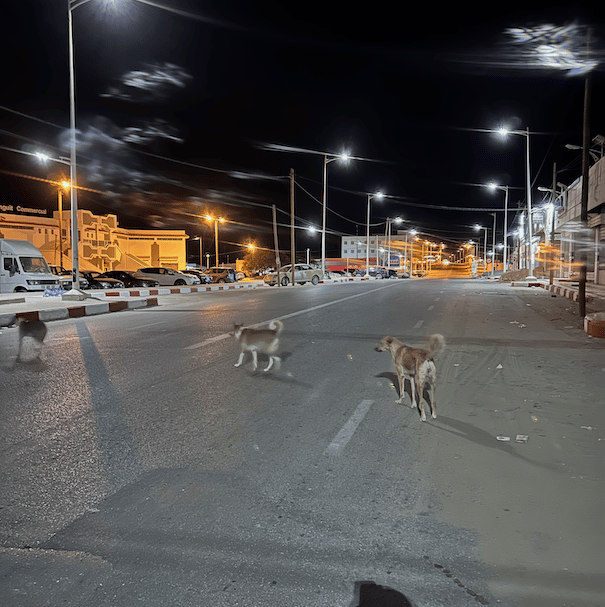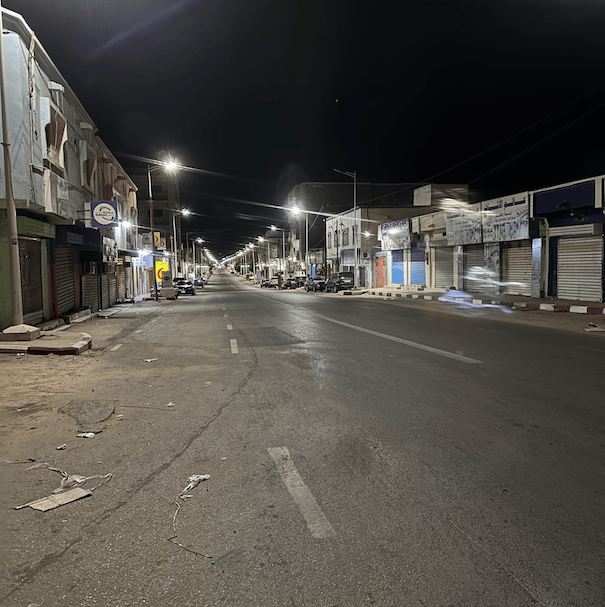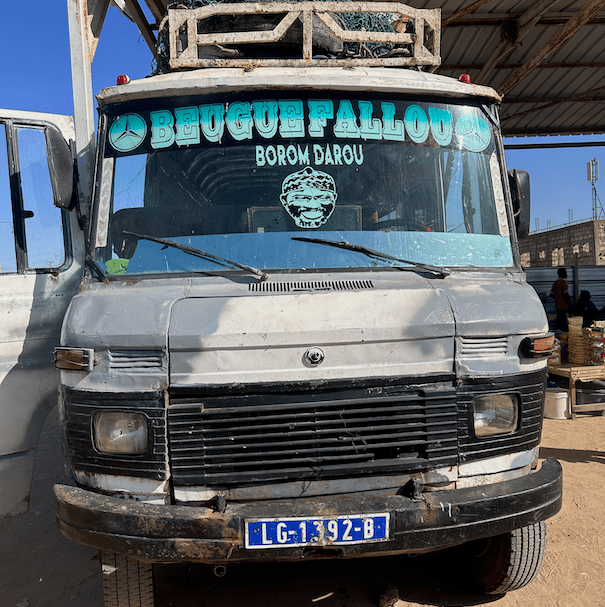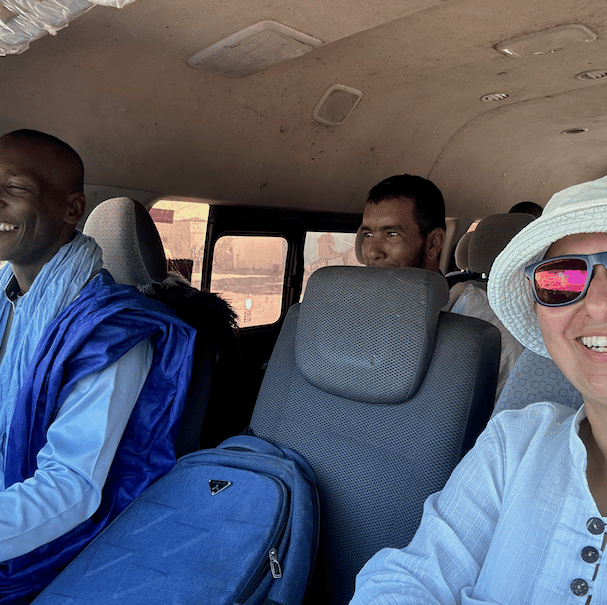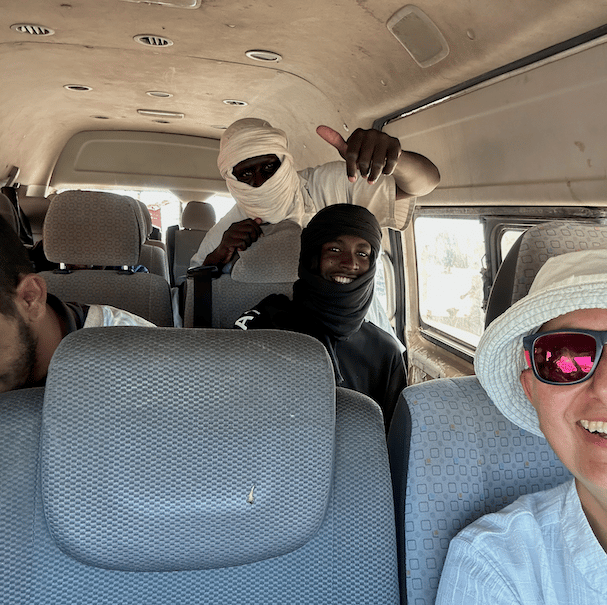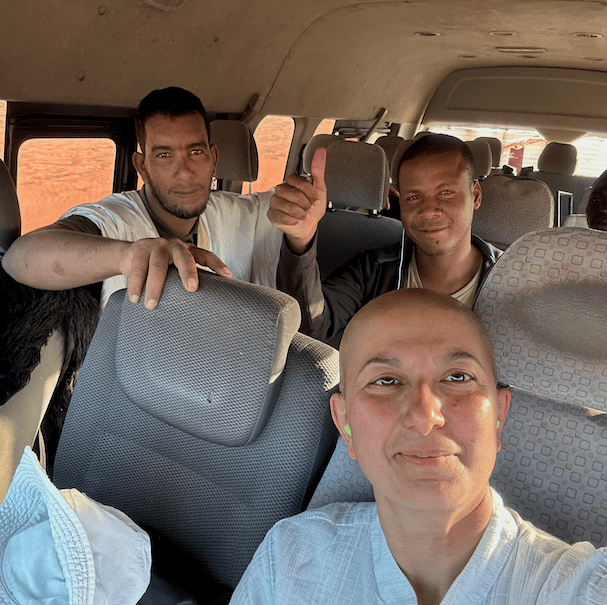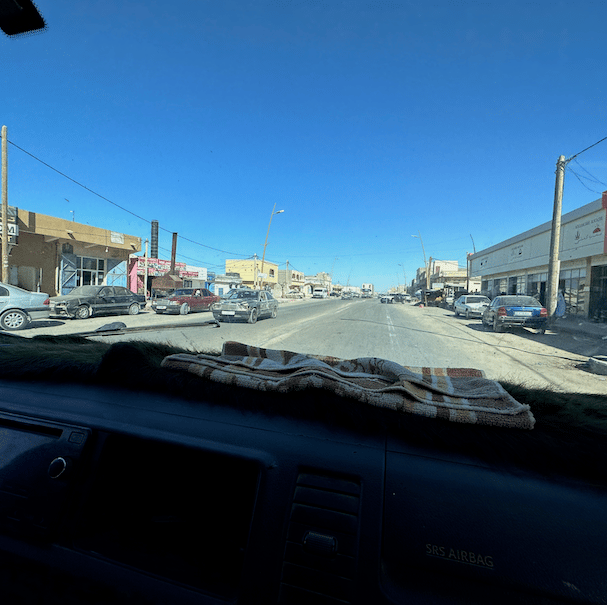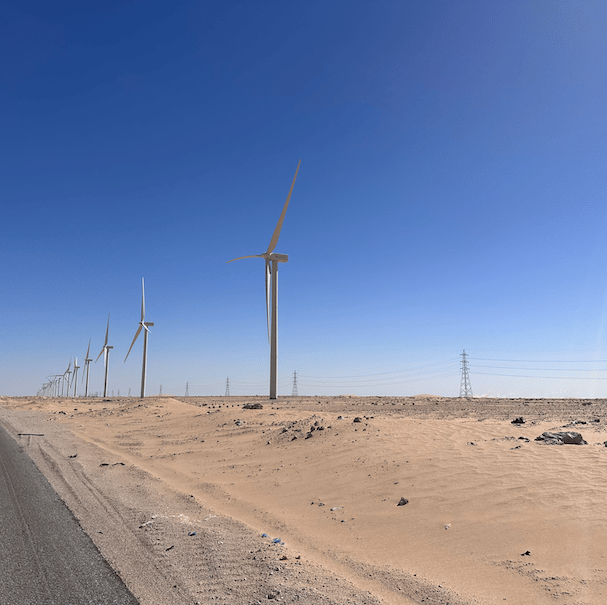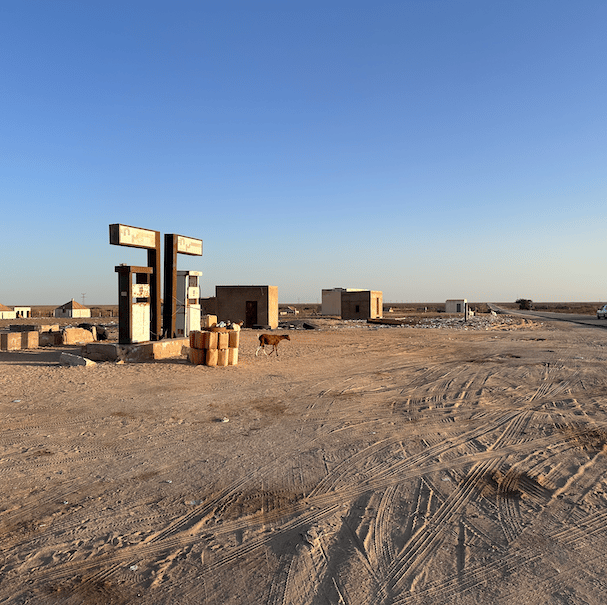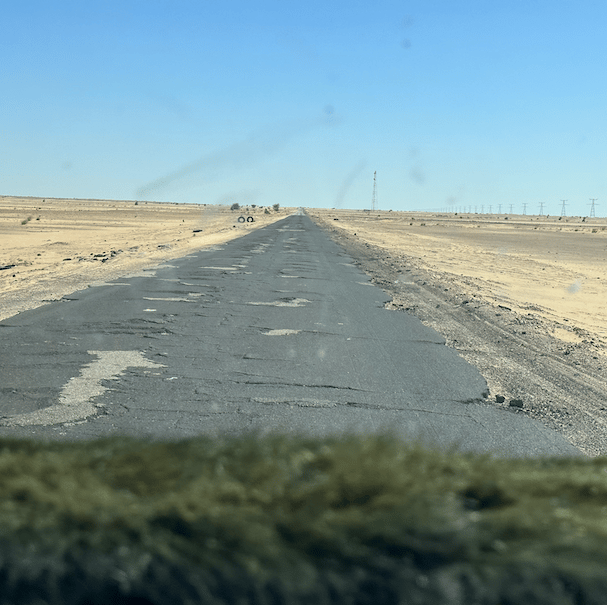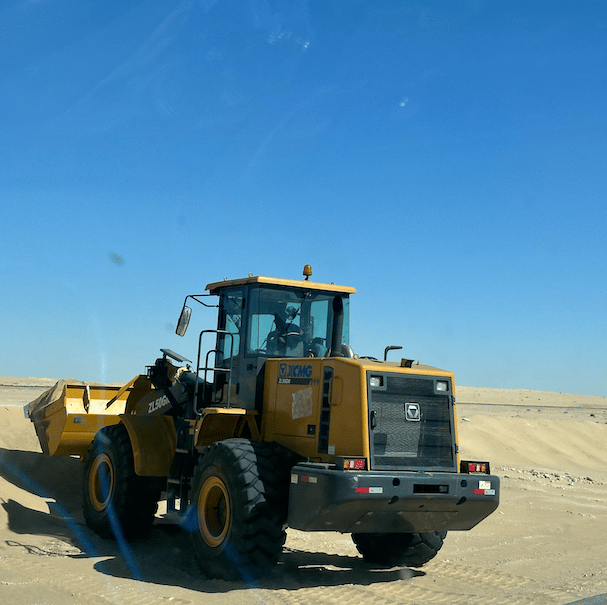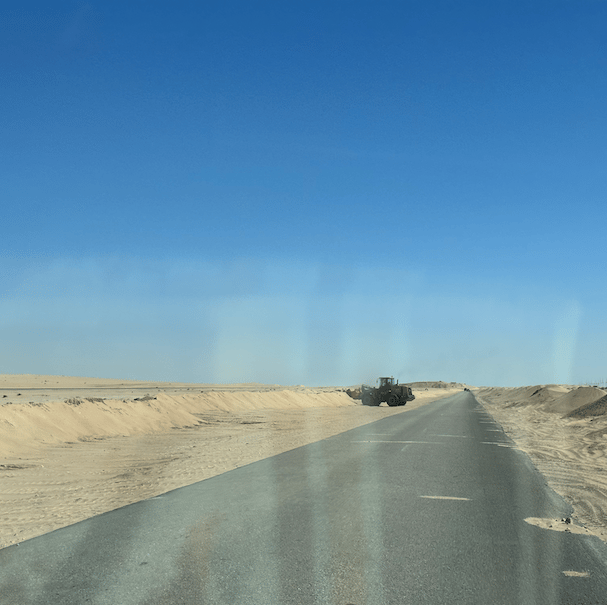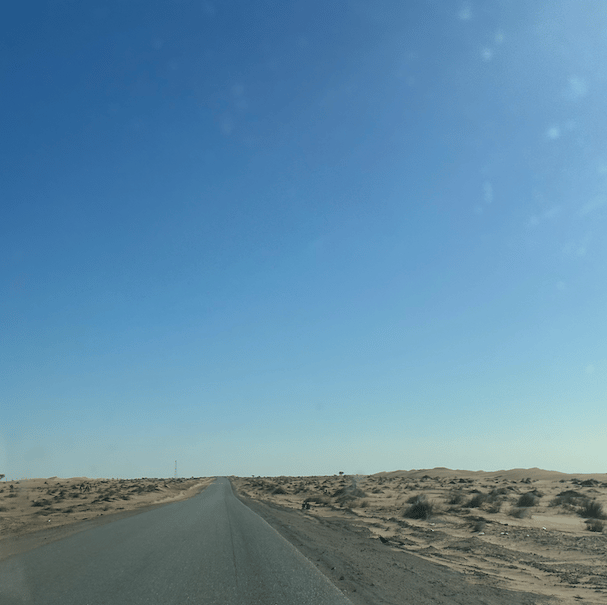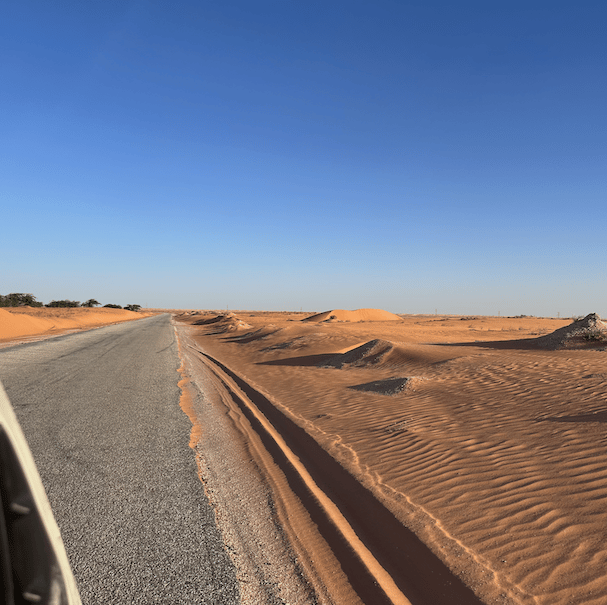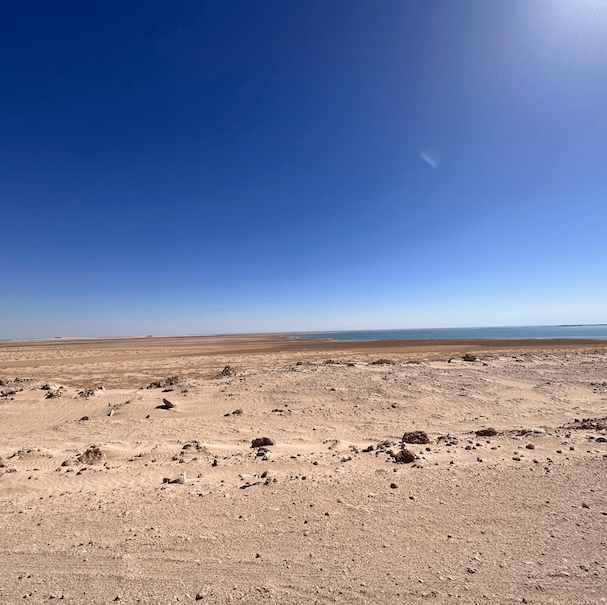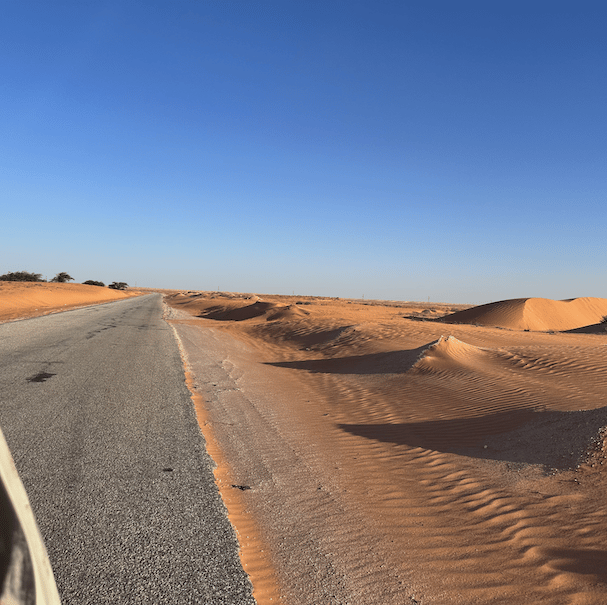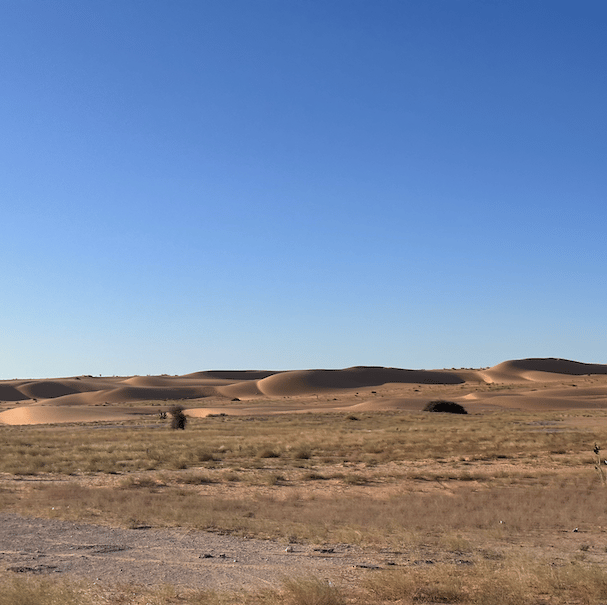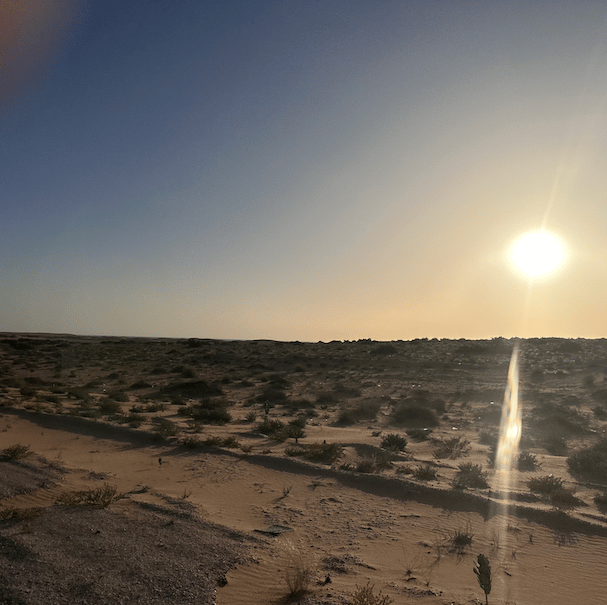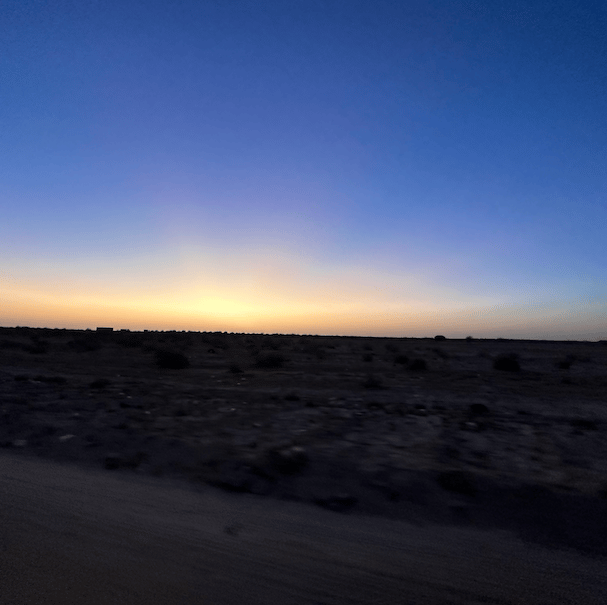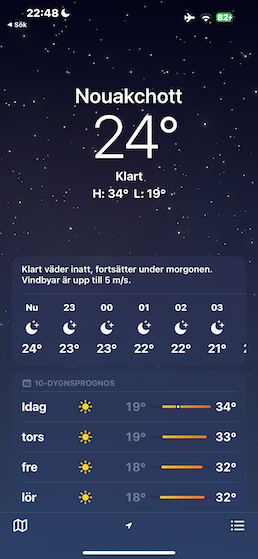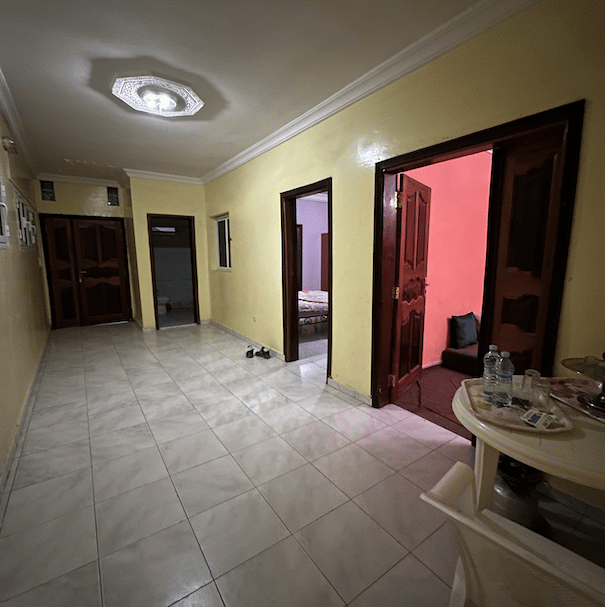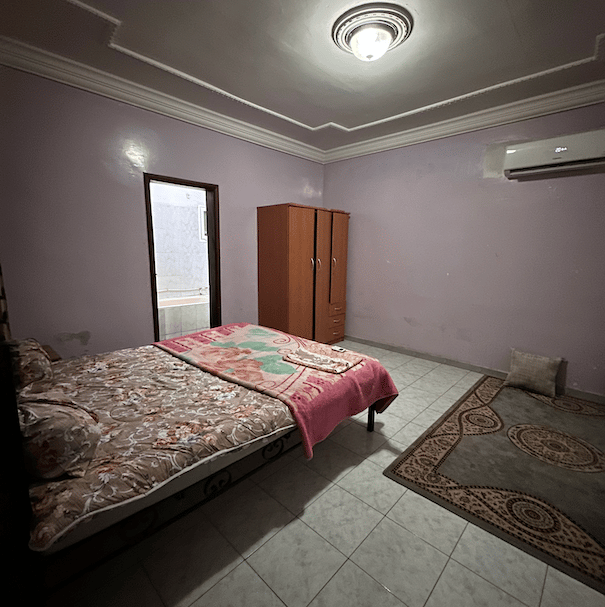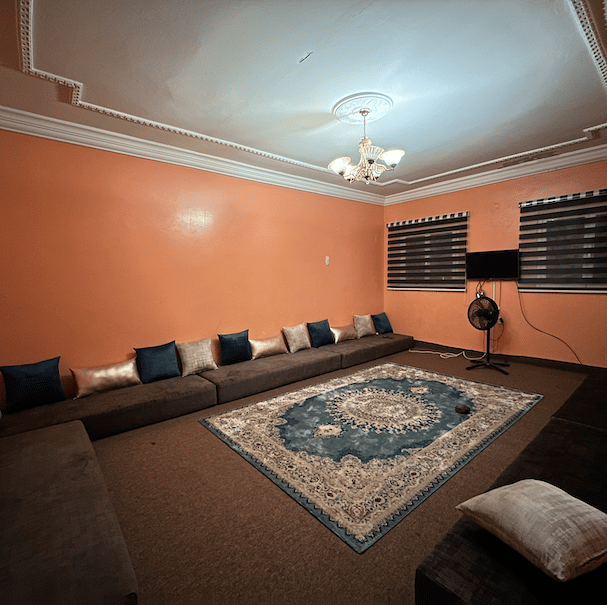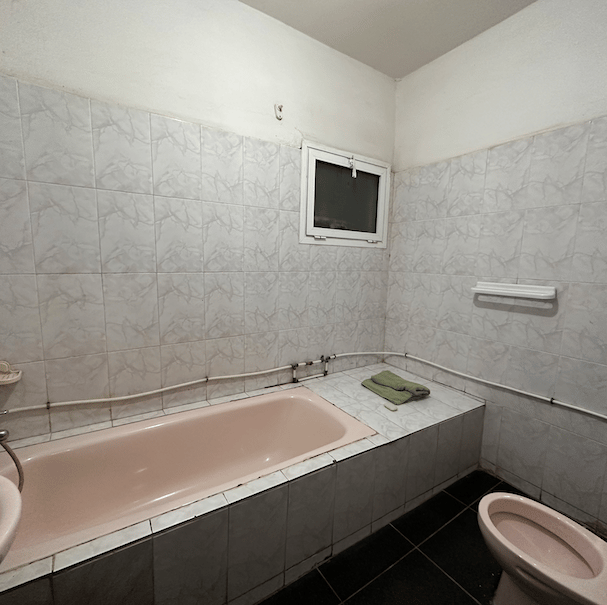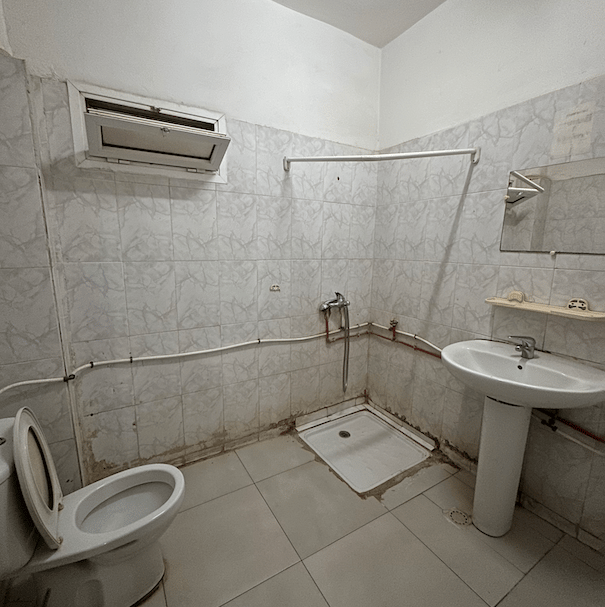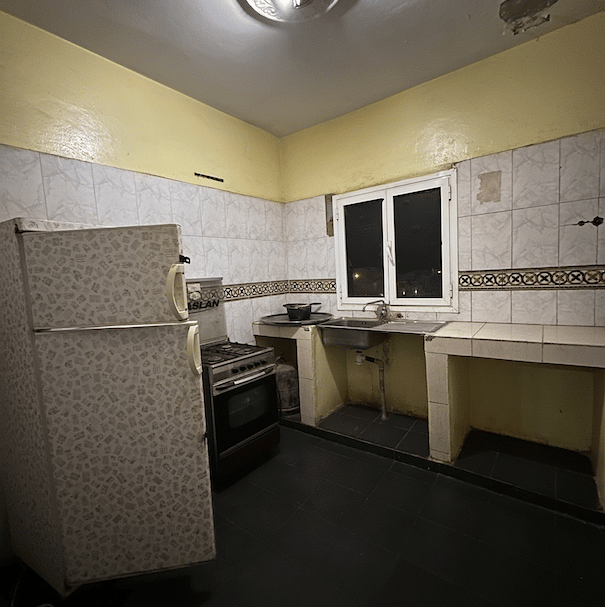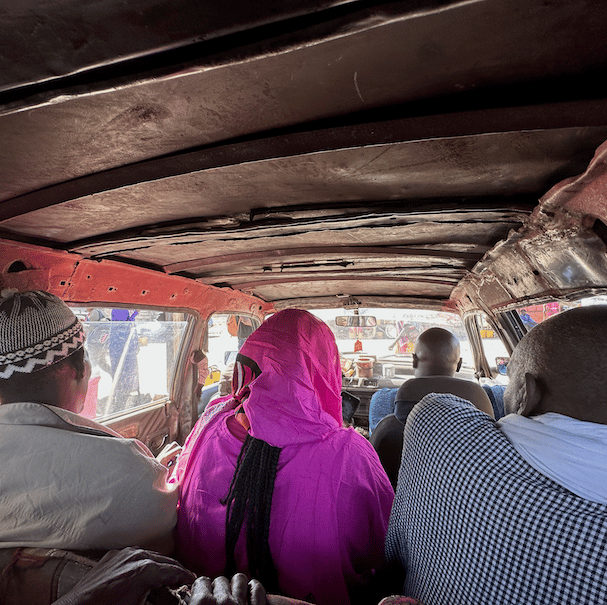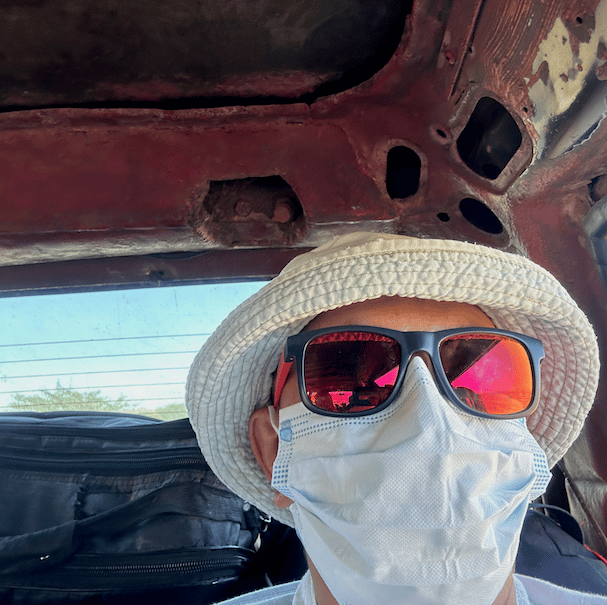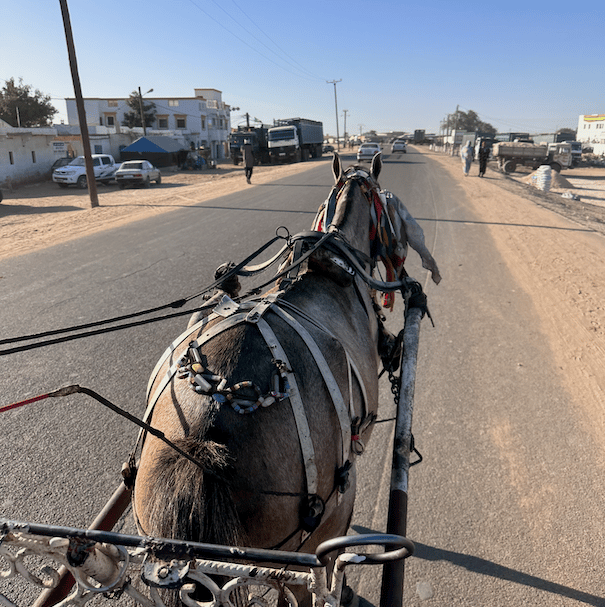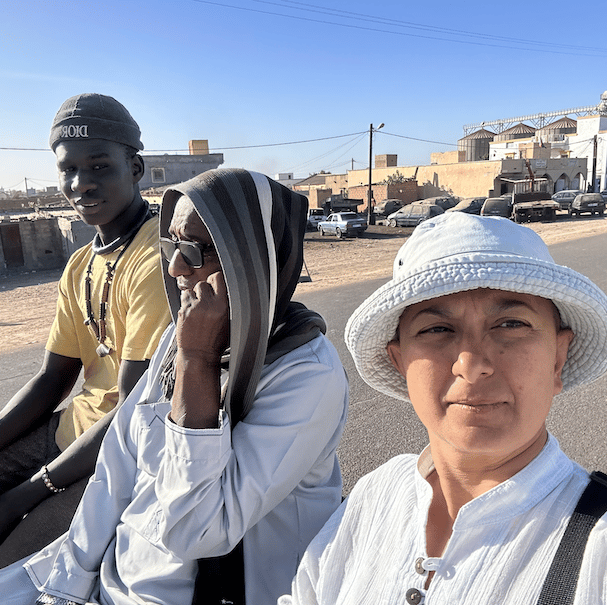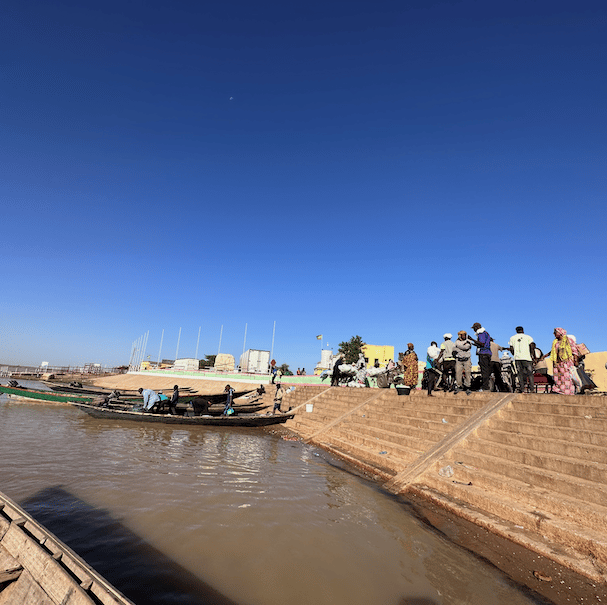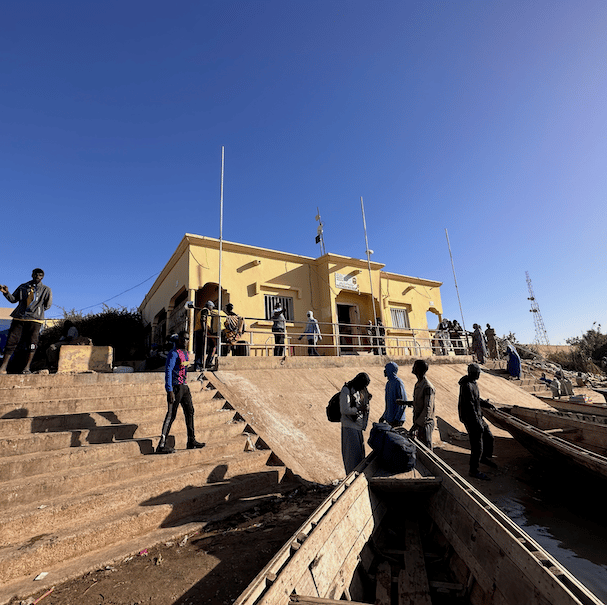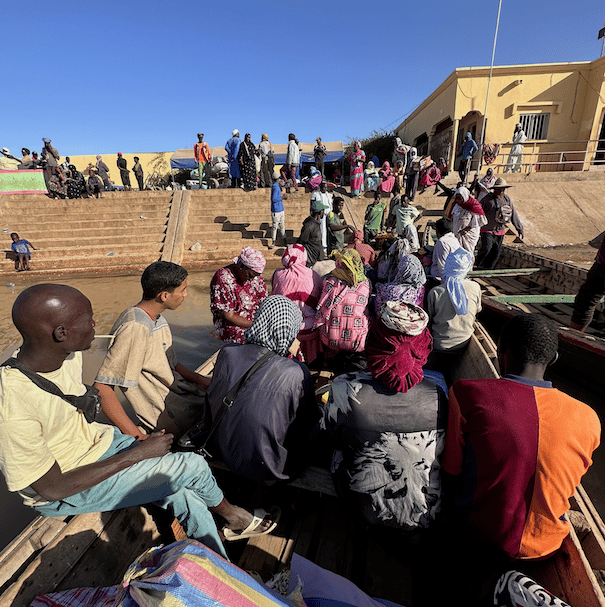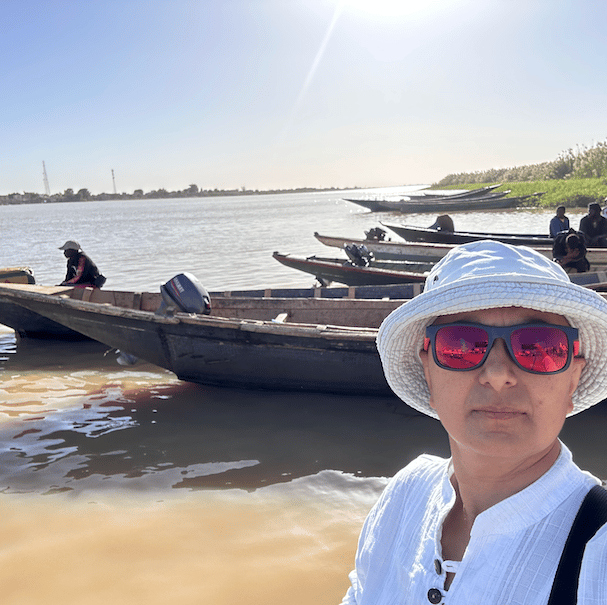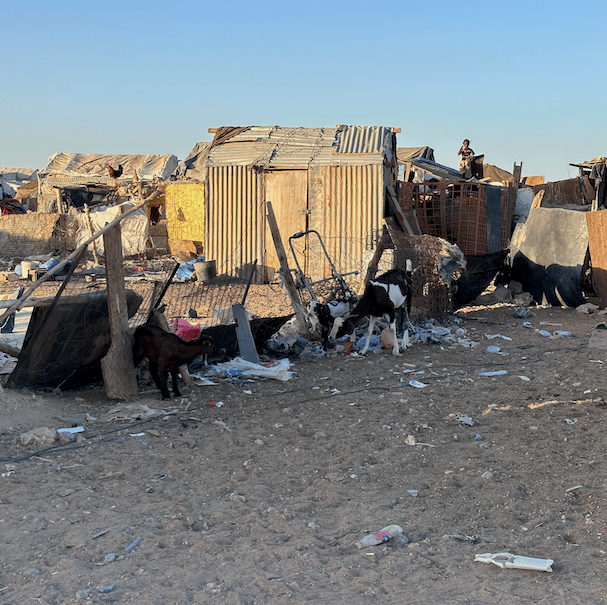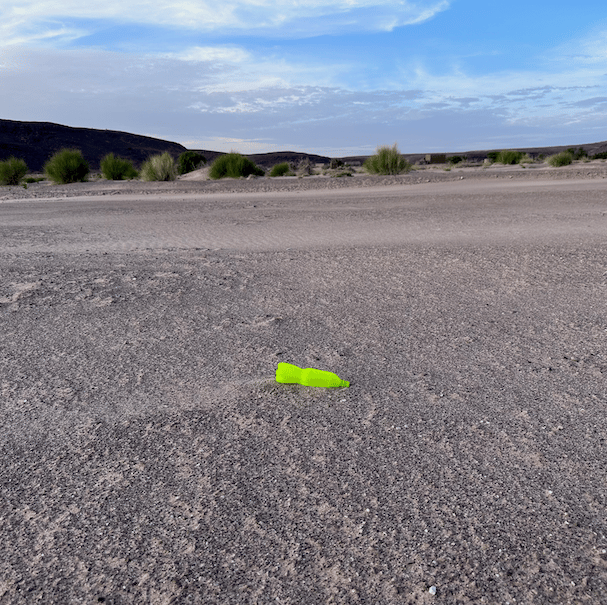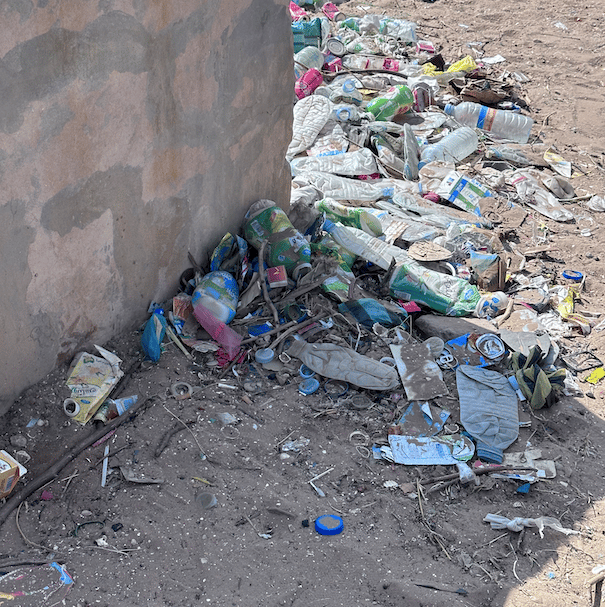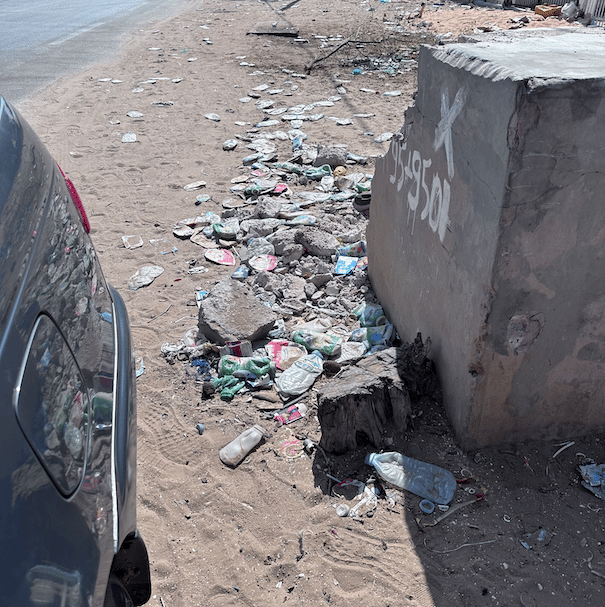 Iron Ore train through Mauretania